Lately I have been experimenting with frappuccino recipes. If the weather ever warms up, they are my go-to afternoon drink. I want to have as many DIY recipes on hand so I can save money avoiding daily trips to coffeehouses. Ever since I made this green tea frappuccino, I have been on quite a mission.
Nutella Coffee Frappuccino Recipe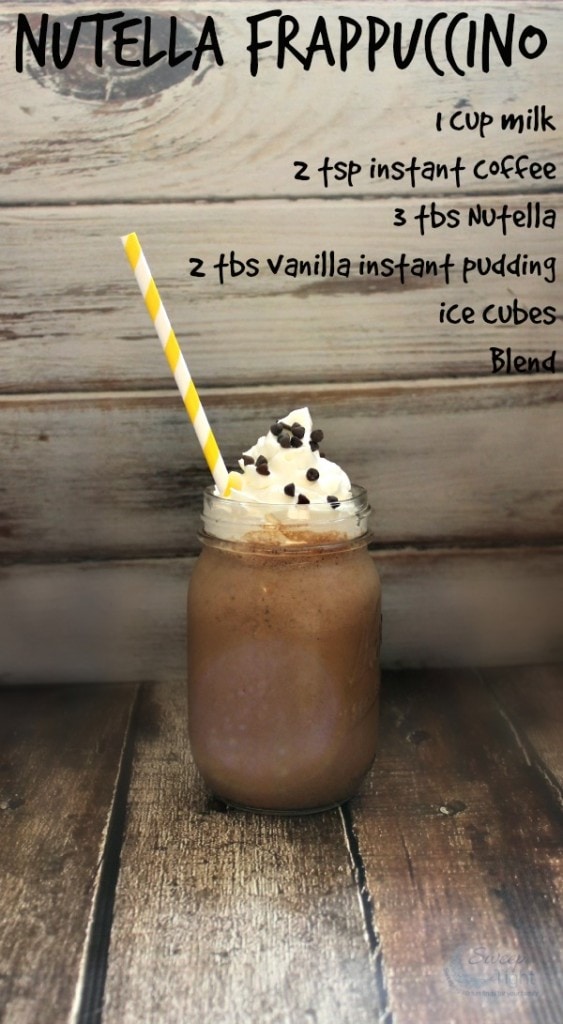 I have heard that Starbucks has a "secret menu" that includes a Nutella Frappuccino. I have also heard that the baristas get mighty ticked when you try to order from this "secret menu". LOL So, let's just make our own!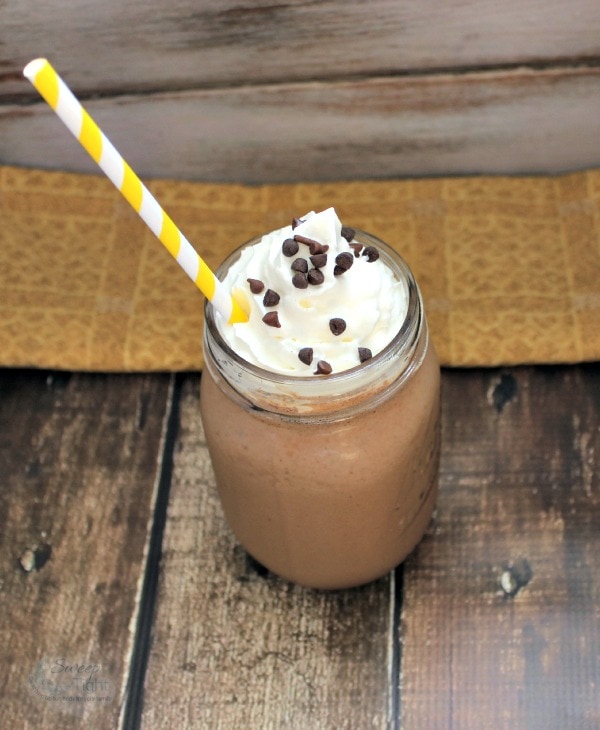 I am sure that you have realized by now that I like to use the least ingredients as possible. This one only takes milk, instant vanilla pudding mix, Nutella, instant coffee, and ice.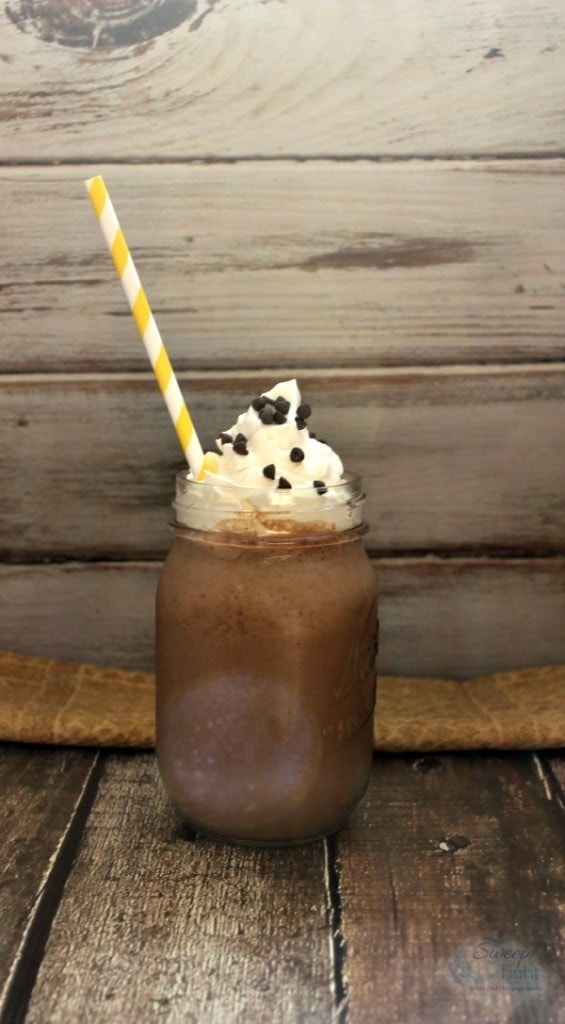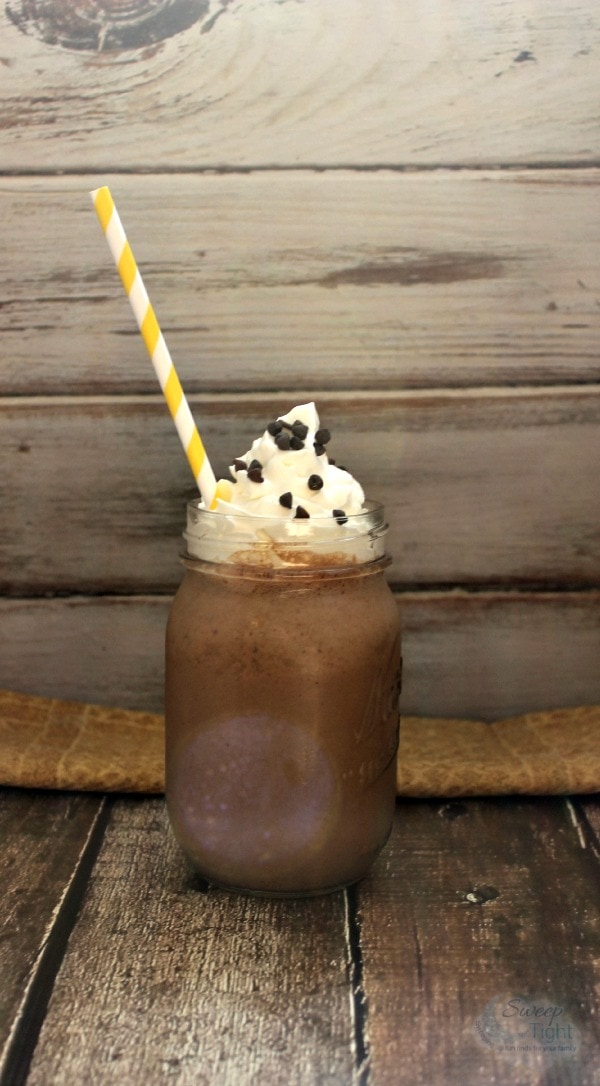 It turned out to be very tasty, even a little on the rich side. I don't know if it's because I used instant coffee, or too much Nutella (is there such a thing?), but I might try to tone it down just a tad for next time. It definitely wasn't lacking flavor, that's for sure!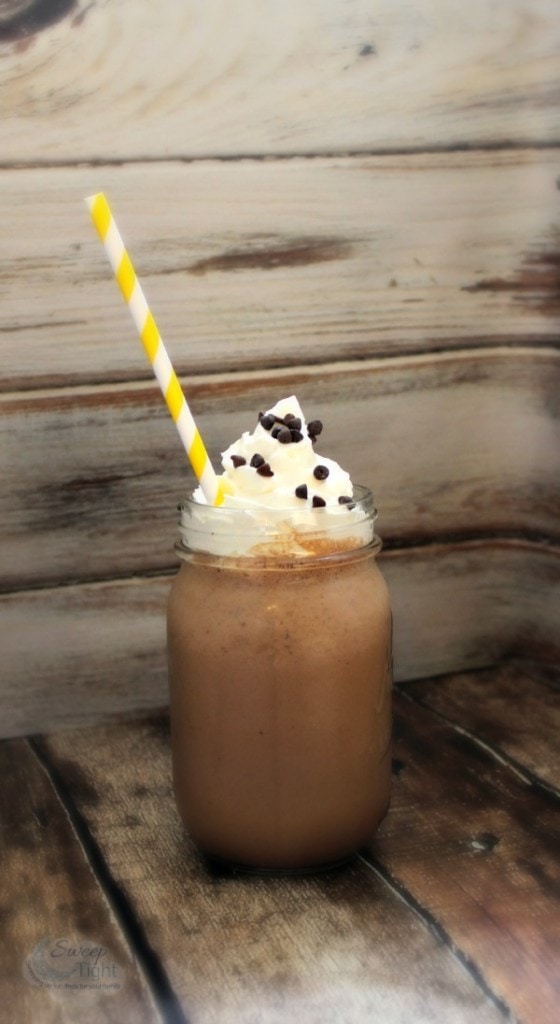 And, of course, when I go to Starbucks I order everything "skinny", but at home I pile on the whipped cream and toppings! I don't get me. Let's just say it makes for better photos. 😉
Ingredients
1 cup milk (I used coconut milk)
2 tsp instant coffee dissolved in a tiny bit of hot water – Sudden Coffee works perfectly for this
3 tbs Nutella
2 tbs vanilla instant pudding mix
ice
Whipped cream and sprinkles for topping (optional)
Instructions
Add milk, coffee, Nutella, pudding mix, and ice to your blender.
Blend well,
Pour into a glass and add toppings if you choose.
Enjoy!
If you are huge Nutella fan, make sure to check out 7 ways to eat Nutella and let me know if you have anything to add!
What other kinds of frappuccino ingredients should I try? Any ideas or favorites?
Rainbow Crumbs for You
Weekly newsletter with our latest posts and shenanigans.