Have you seen the new whipped coffee trend on your social media feeds yet? If you're on Instagram or TikTok, chances are good you've scrolled past Dalgona coffee.
Since coffee is basically in its own food group for me, trying Dalgona coffee in many forms is high on my list.
It only makes sense to add this new whipped coffee craze to the many coffee recipes on the blog.
Dalgona coffee might look fancy, but trust me that it's so easy to make. You may even have everything you need to make it right away.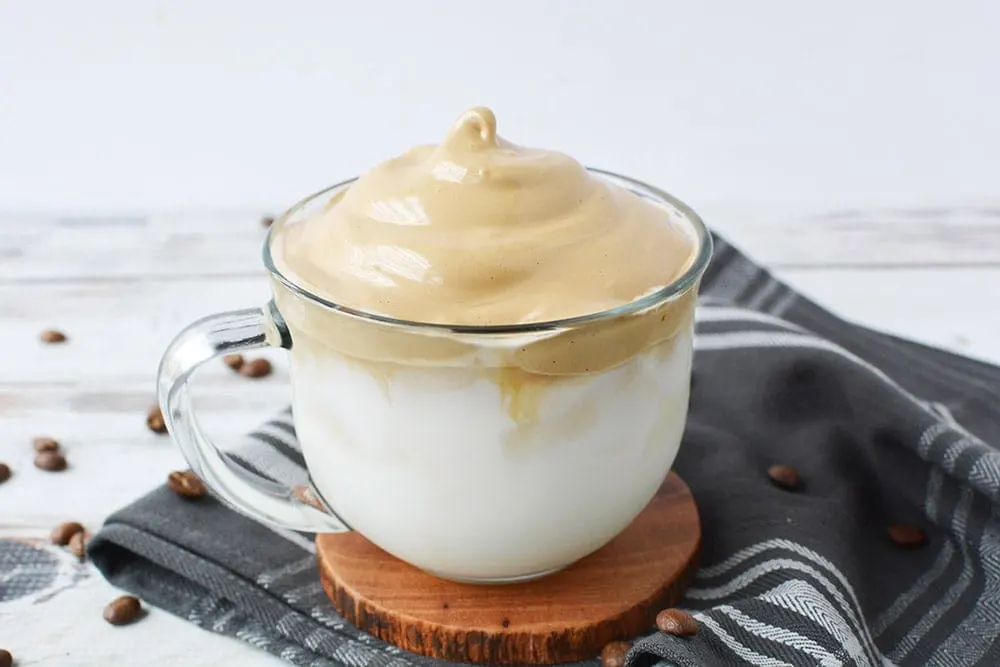 What is Dalgona Coffee?
Dalgona coffee or whipped coffee is a drink inspired by the Indian beverage, Phenti Hui coffee. The drink is made by whipping up instant coffee, sugar, and hot water until it creates a creamy foam topping to add to hot or cold milk.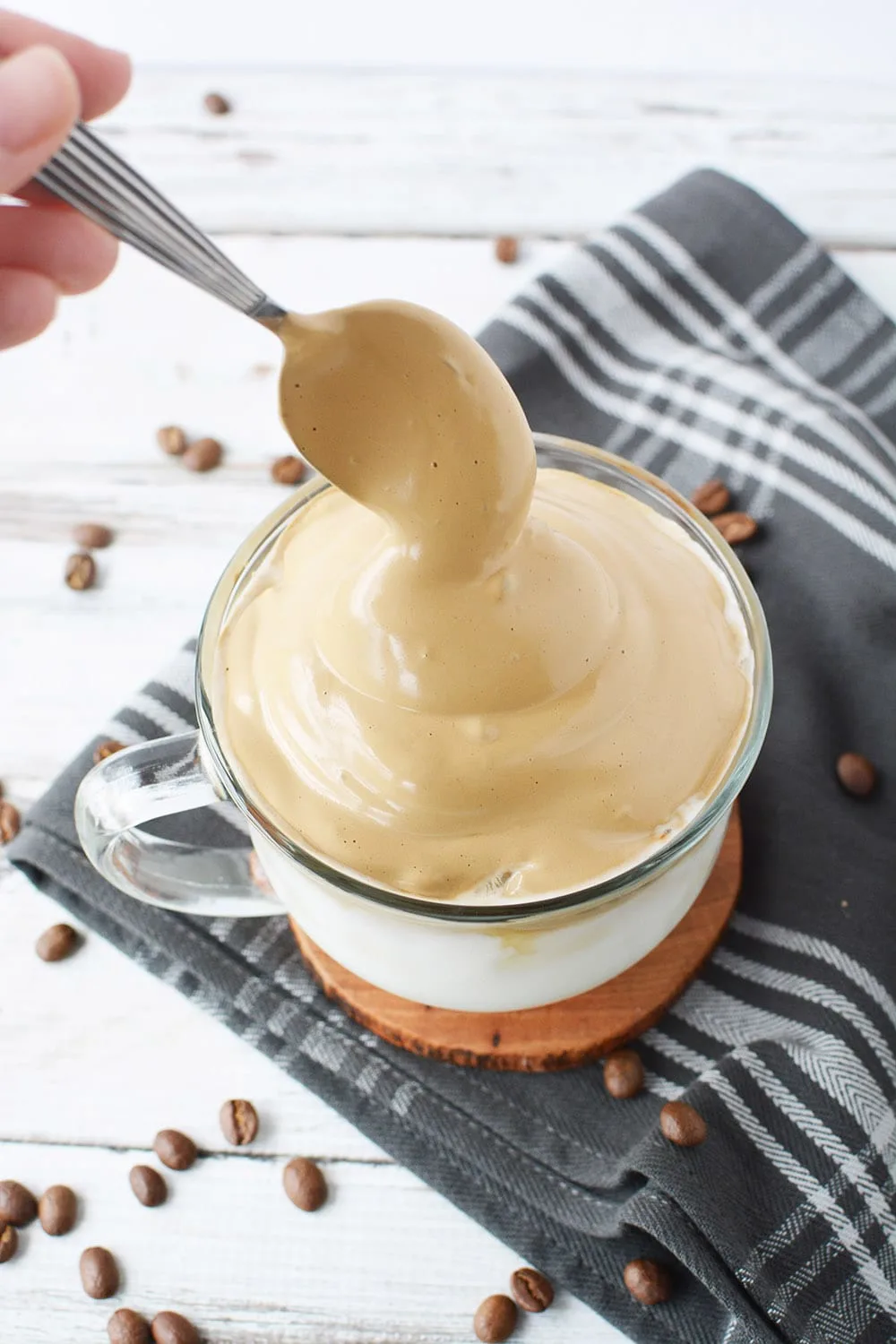 Since many of us are at home more than ever and skipping trips to the coffeehouse, it's the perfect time to experiment with recipes to create the best coffee drinks that we love.
If you're loading up your copycat recipe file, be sure to also save this Chick-Fil-A iced coffee recipe. It's so fun to make all these tasty coffee drinks from home!
To make whipped coffee you only need a few simple ingredients. You might even have everything you need for a Dalgona recipe in your pantry.
The only slightly uncommon ingredient is instant coffee. You cannot make whipped coffee with regular coffee grounds – it has to be instant.
You can top the foamy coffee whip onto hot or cold milk. This recipe is for an iced Dalgona coffee.
Iced Whipped Coffee Ingredients
(Exact measurements in the printable recipe card below)
Ice cubes
Milk
Instant coffee granules
White sugar
Water
How to make Dalgona Coffee
Add instant coffee granules, sugar, and water to a mixing bowl fitted with a wire whisk.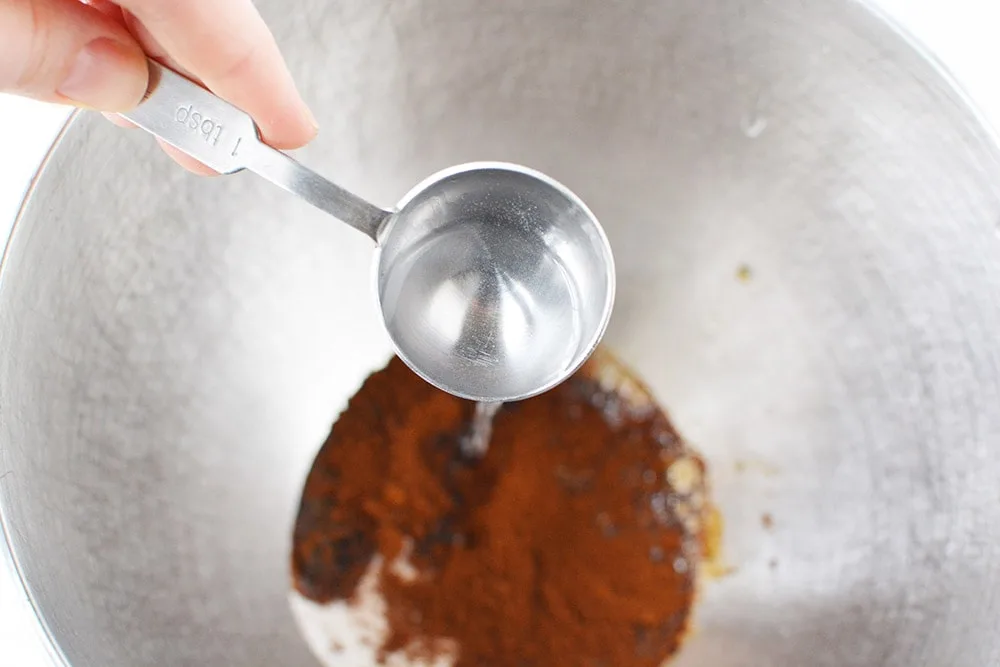 Beat on high speed for 5-6 minutes or until stiff.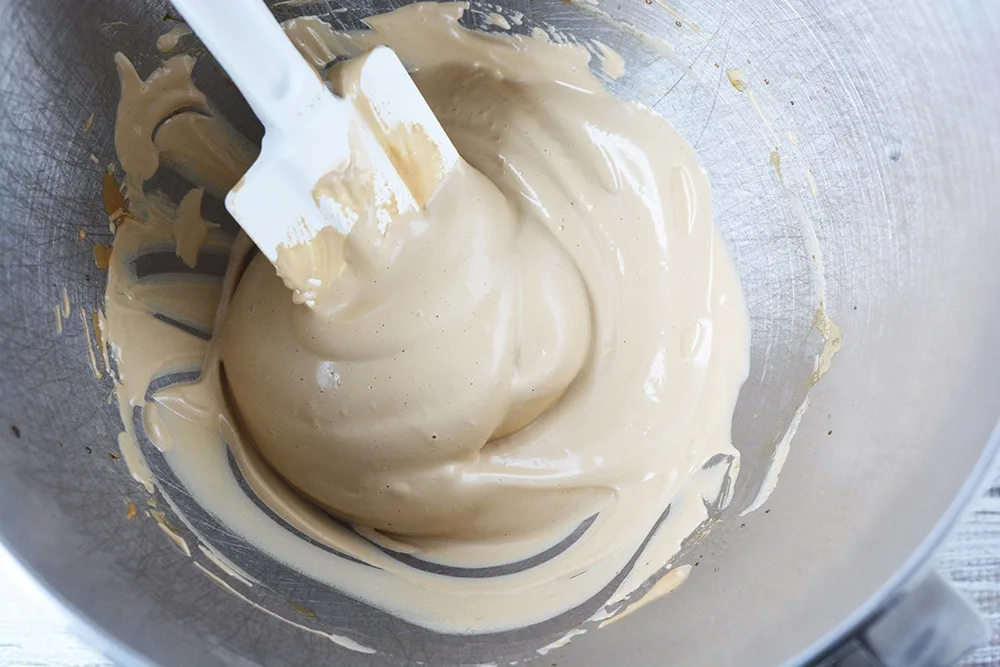 Fill a mug with ice and milk.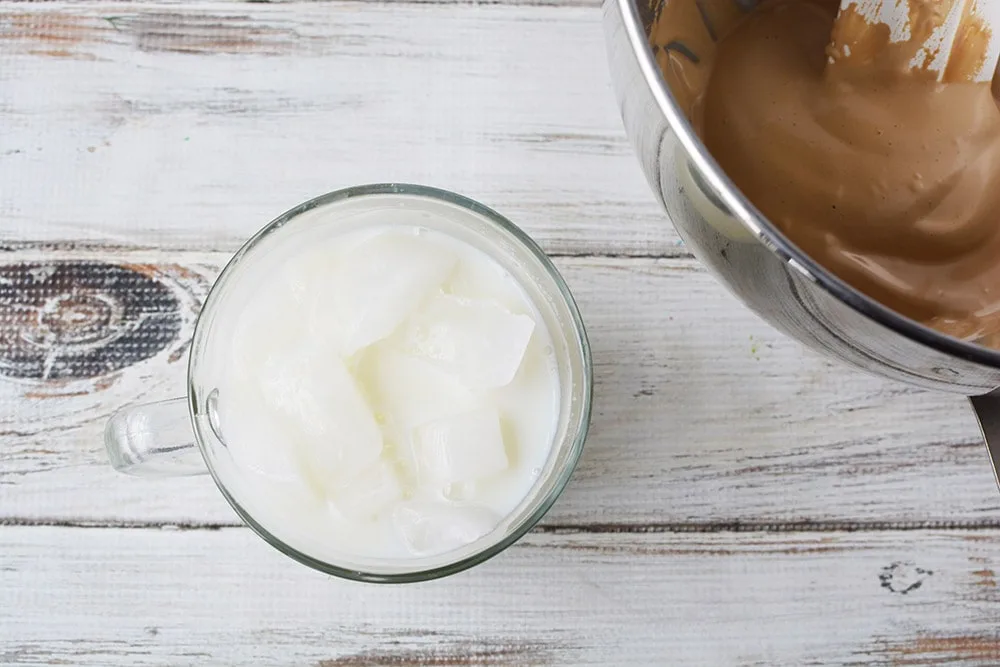 Top with the whipped coffee topping.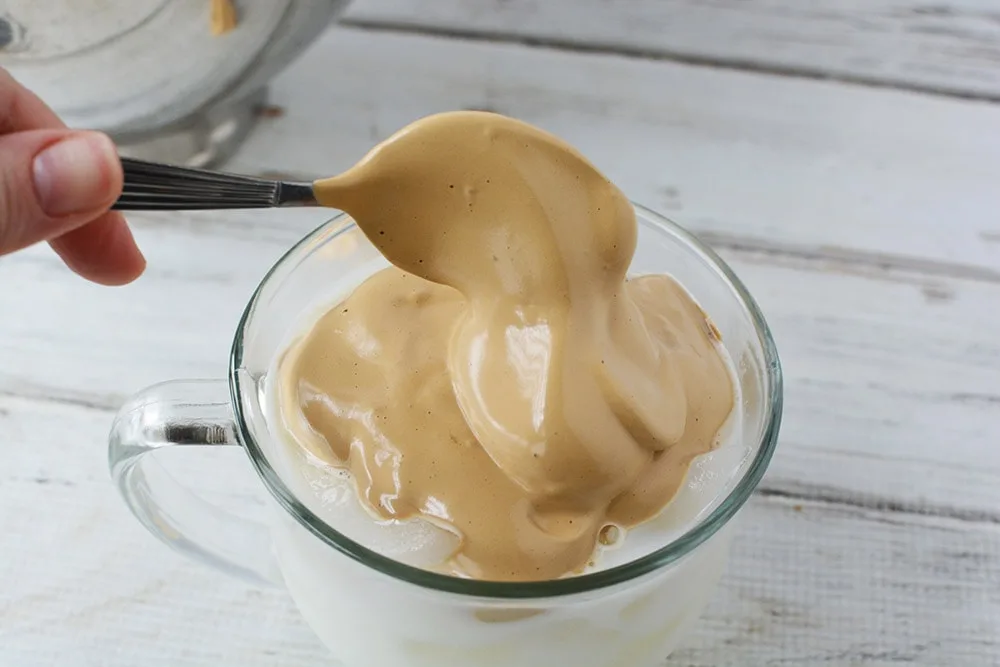 Serve immediately.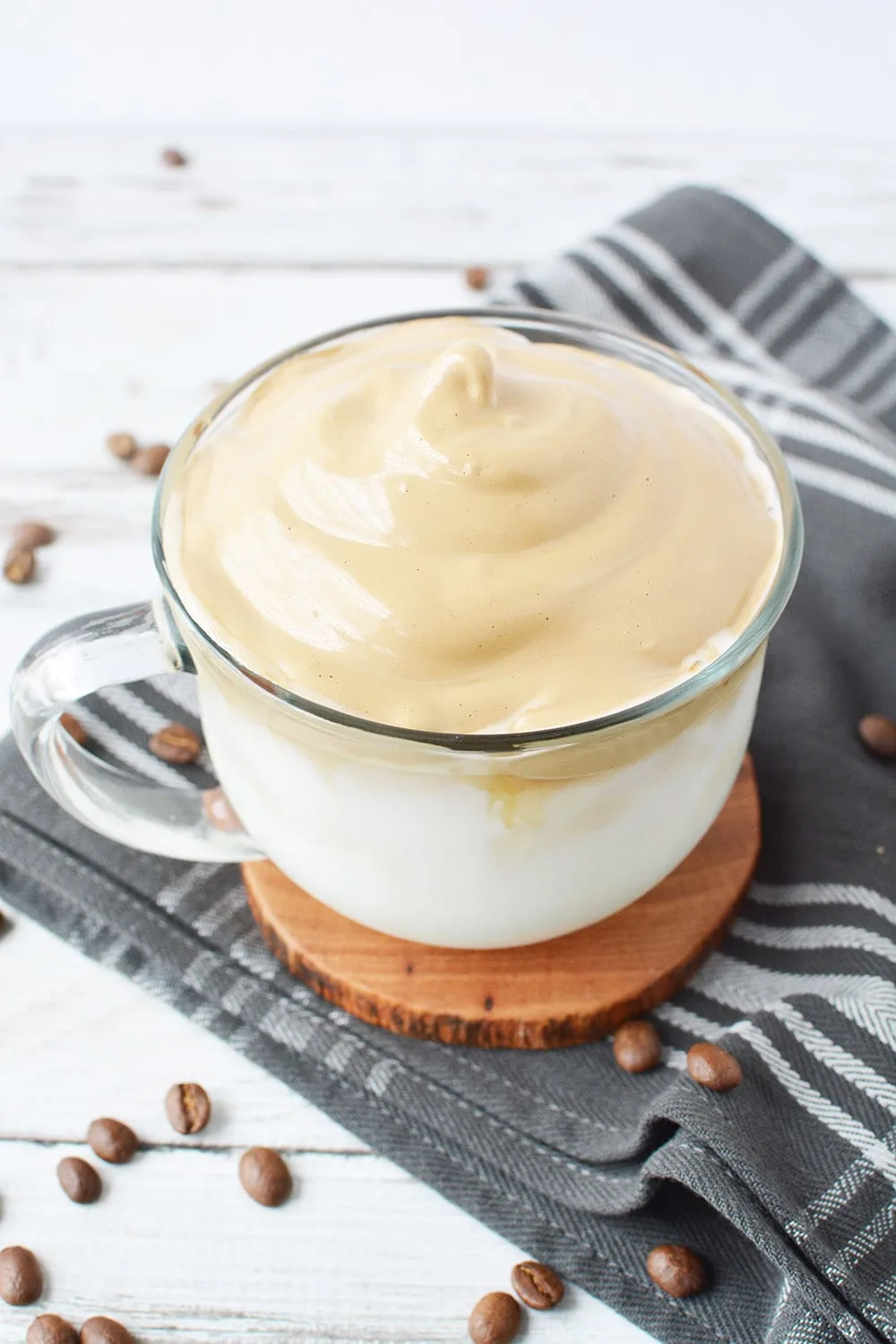 Since this is iced coffee you can drink it with a straw.
Yield: 1 mug
Whipped Coffee Recipe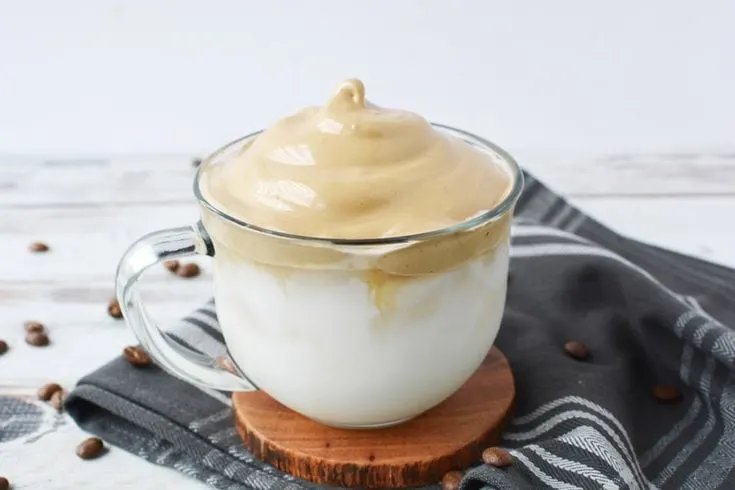 Easy to make with only a few simple ingredients, whip up a Dalgona coffee from home today.
Ingredients
ice cubes
8 oz. milk
2 tablespoons instant coffee granules
2 tablespoons white sugar
2 tablespoons water
Instructions
Add instant coffee, white sugar, and water to a mixing bowl fitted with a wire whisk. Beat on high speed for 5-6 minutes or until stiff.
Fill a mug with ice and milk. Top with whipped topping. Serve immediately.
Recommended Products
As an Amazon Associate and member of other affiliate programs, I earn from qualifying purchases.
Nutrition Information:
Yield:
1
Serving Size:
1
Amount Per Serving:
Calories:

243
Total Fat:

5g
Saturated Fat:

3g
Trans Fat:

0g
Unsaturated Fat:

2g
Cholesterol:

20mg
Sodium:

131mg
Carbohydrates:

42g
Fiber:

0g
Sugar:

25g
Protein:

9g
Nutrition facts are an estimate only.
Recipe Notes and FAQ
Can you make whipped coffee with regular coffee?
Yes, but it takes some work. Pour a scoop of coffee beans into a grinder or blender and grind them as finely as possible. After that, sift the grounds through a fine-mesh strainer. Use the fine powder that falls through the strainer to make whipped coffee.
Why is my whipped coffee not whipping?
You're not using enough ingredients. It's difficult to whip small amounts of anything because you need enough to be able to effectively whip air into it. You can also try using a smaller container.
Why isn't my whipped coffee fluffy?
You probably didn't use enough sugar. Sugar is what makes this coffee so light and fluffy. If you try to reduce the sugar, it will take longer to fluff up and it will collapse very easily.
How long does it take to whip Dalgona coffee?
It usually takes about 3 or 4 minutes to whip up your coffee.
What type of milk should I use in whipped coffee?
Use any type of milk or milk substitute you like. Almond milk, macadamia milk, or whatever you prefer should be equally as tasty.
Can I make flavored Dalgona coffee?
Flavor your Dalgona coffee with cocoa powder, vanilla extract, honey, cinnamon, and more. Get creative with the flavor combos!
Coffee recipes to try from home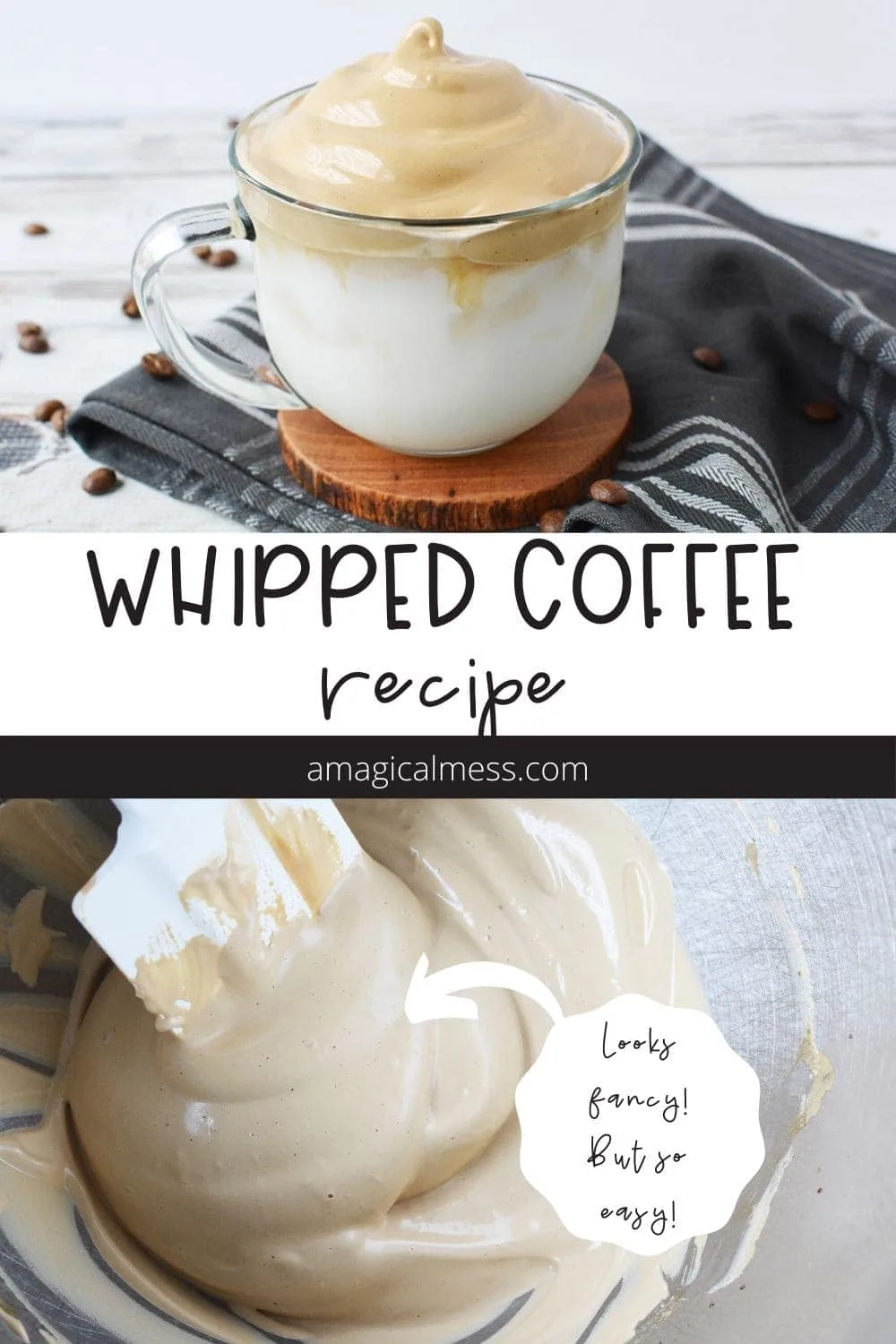 Make sure to subscribe to the blog to get more coffee recipes like this and more!
Have you tried whipped coffee yet? Let me know how you like it!