A cheesecake mixed drink is a perfect treat for date night. It's the answer to the question, "Should we have drinks or dessert?"
This decadent chocolate cheesecake mixed drink is romance in a glass. This cheesecake mixed drink recipe is intended for people ages 21+ who drink responsibly.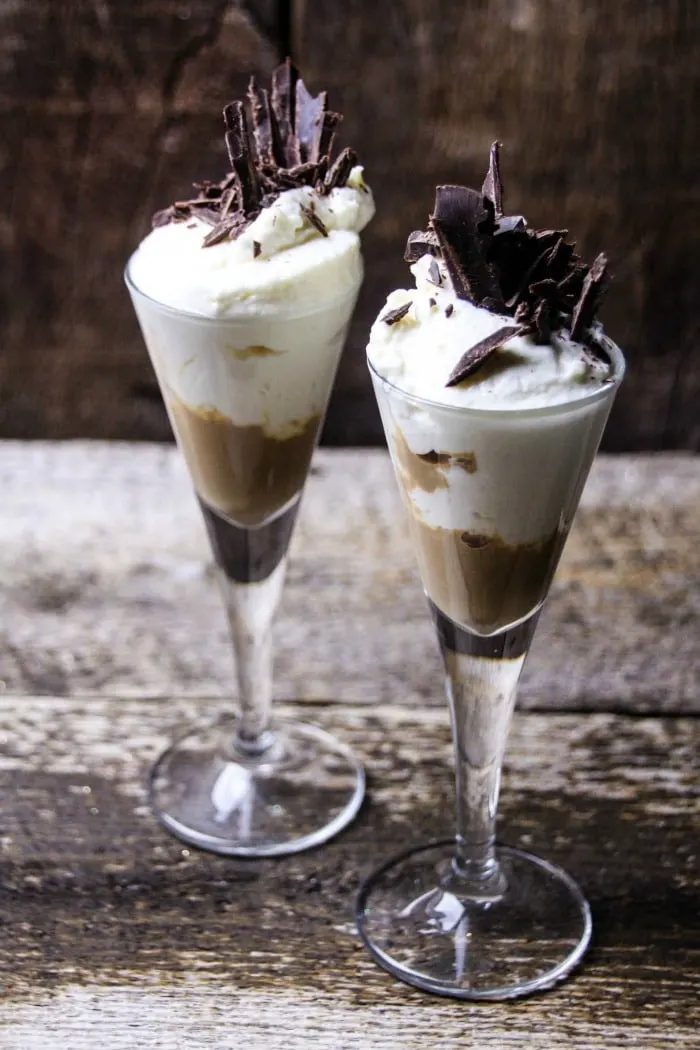 Chocolate Cheesecake Mixed Drink
Ingredients:
1 ounce Godiva Chocolate Liqueur
2 – 4 tbsp of No Bake Cheese Cake
1/2 tbsp Dark Chocolate Shards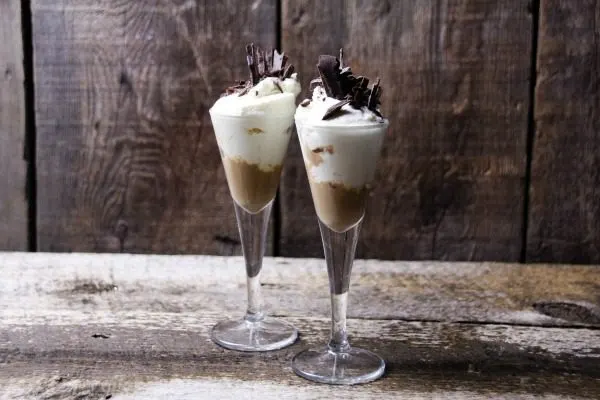 Directions:
Prep ahead. Make your favorite no-bake cheesecake recipe (see below if you need one).
In a glass add Godiva Chocolate liqueur.
Add no-bake cheesecake.
Top with a drizzle of chocolate liqueur.
Garnish with dark chocolate shards.
Serve.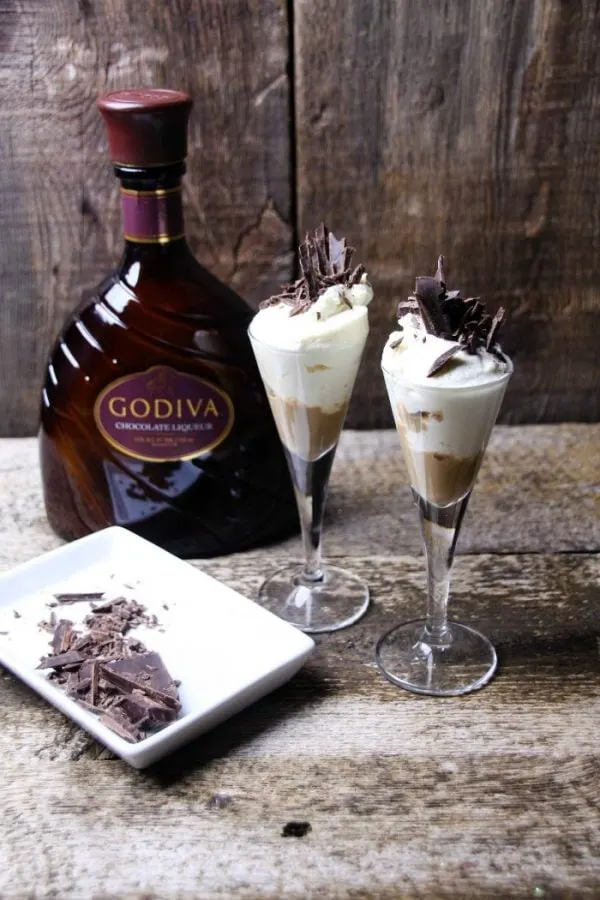 No Bake Cheesecake Recipe
Ingredients:
8 oz cream cheese, softened, I used Philadelphia Cream Cheese
14 oz sweetened condensed milk; I prefer Borden
1 Tbsp freshly squeezed lemon juice
8 oz whipped cream; I used Cool-Whip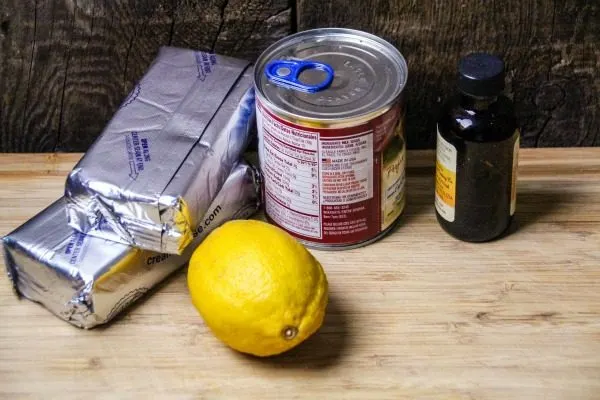 Directions:
In a mixing bowl of a stand mixer fitted with a whisk attachment add softened cream cheese and mix on low until smooth.
Add sweetened condensed milk and mix until fully incorporated.
Add freshly squeezed lemon juice and continue to mix.
Remove bowl from mixer and using a rubber spatula, fold in Cool Whip and mix well by hand.
Refrigerate until ready to use.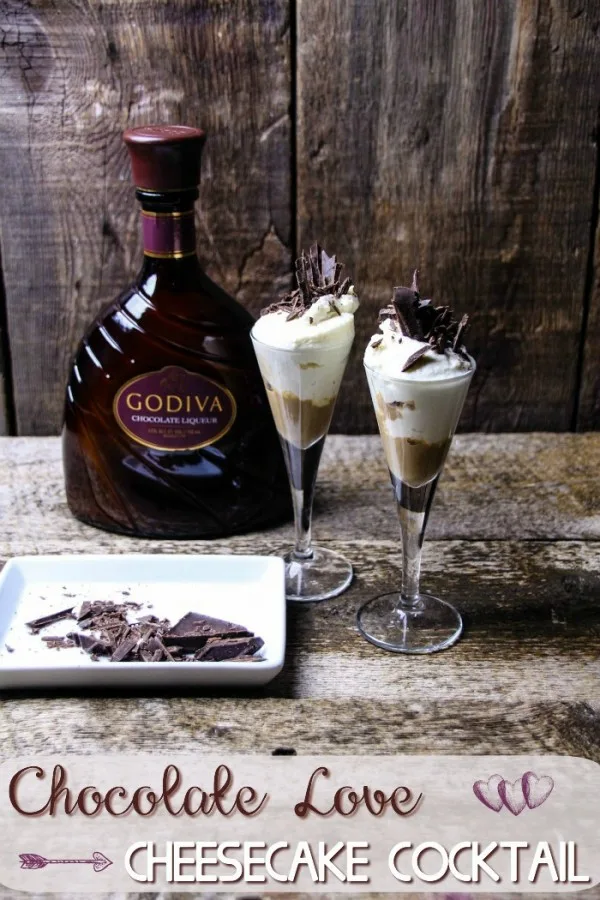 Chocolate Love Cheesecake Cocktail is pretty simple to make, but impressive to the eyes and taste buds. When you are in the mood for something sweet, give this cocktail a try.
It's not just for Valentine's day, either. Mix it up for any occasion. Make it a date night specialty, or just an after dinner treat for anytime!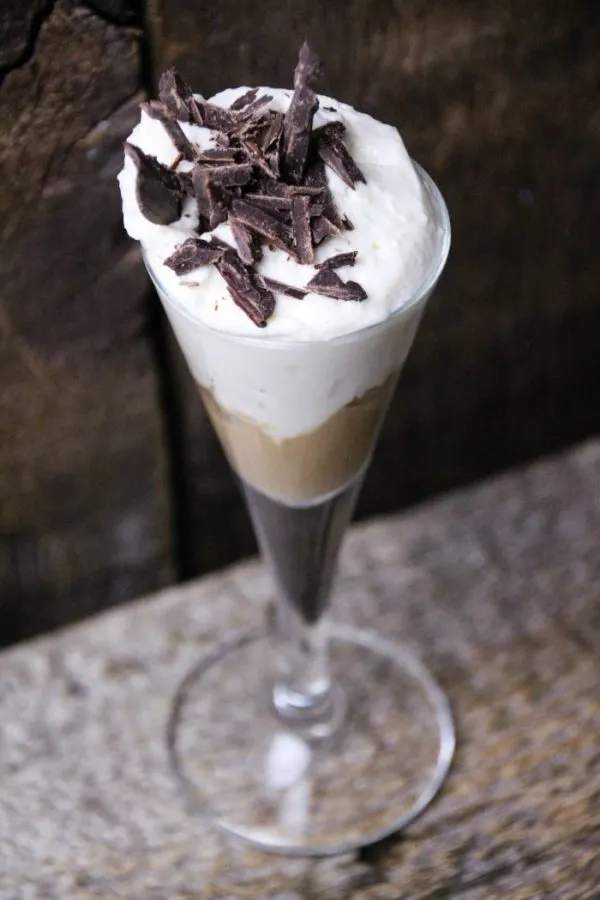 Heck, who needs a date? Make a cheesecake cocktail for yourself to enjoy.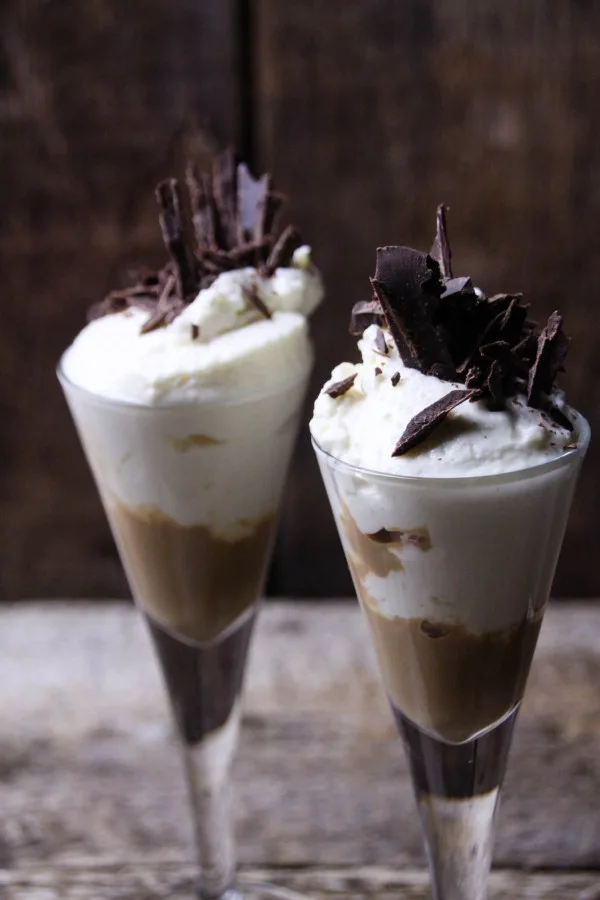 I am sure I don't have to remind anyone, but please remember to never drink and drive. Always drink responsibly.
More Cocktail Recipes
Have you ever had a cheesecake mixed drink?