Cheers to this cocktail recipe that will send you right into the holiday mood. The colors and flavors in this sour mint apple drink are irresistibly festive. This post contains affiliate links. Please remember to always drink responsibly.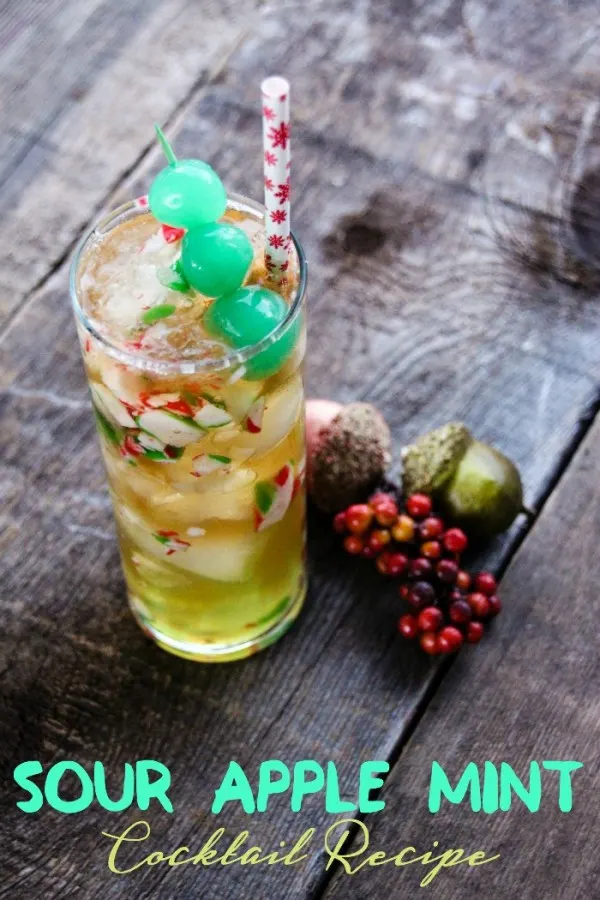 Whether you are planning big holiday parties or just laying low to decorate the house with family, this cocktail recipe makes for an impressive treat.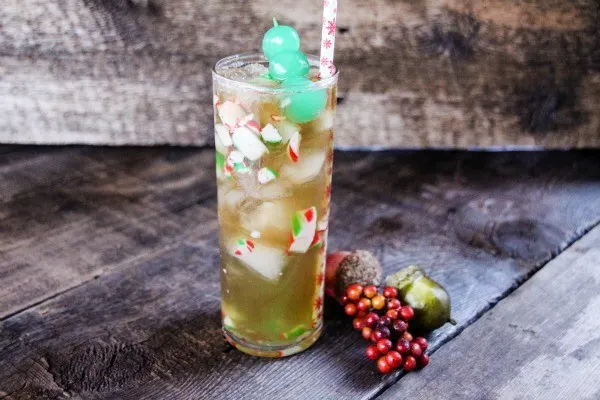 Sour Mint Apple Drink Cocktail Recipe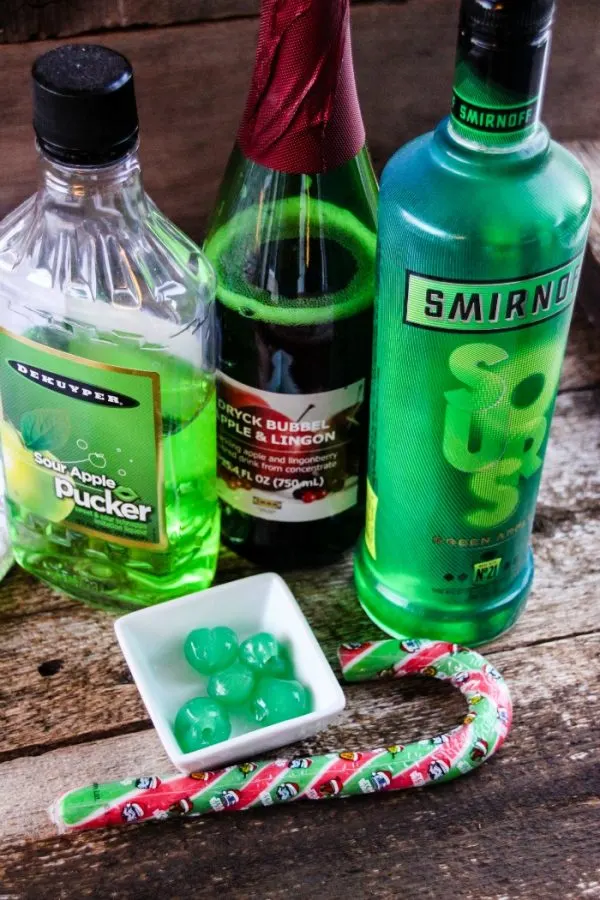 Ingredients:
1 oz Smirnoff Sour Green Apple
1 oz Dekuyper Sour Apple Pucker
1/2 oz Peppermint Schnapps
6 ounces Dryck Bubbel Apple & Lingon (find at Ikea)
3 Green Maraschino Cherries
1 Cherry Peppermint Candy Cane, crushed
Crushed Ice
Directions:
Add to a cocktail shaker, sour green apple, sour apple pucker, peppermint schnapps, Dryck Bubbel Apple & Lingon, crushed candy cane, and add three ice cubes. Shake five times.
Strain into a chilled Mojito glass filled with crushed ice, (add decorative straw before crushed ice).
Garnish with green maraschino cherries on a toothpick.
Serve. Once again, please enjoy responsibly. A tasty drink like this should be sipped slowly. 😉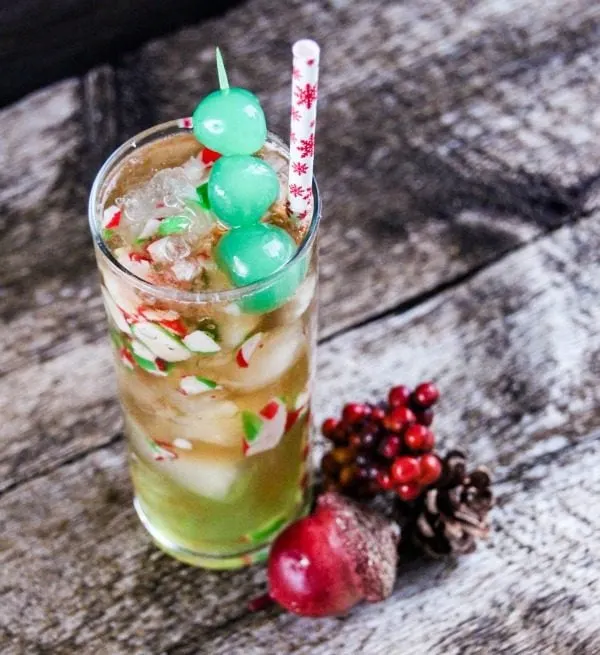 Here's your chance to really flex your bartending muscles and show off some skills. The drink is not hard to make, but it sure does look pretty.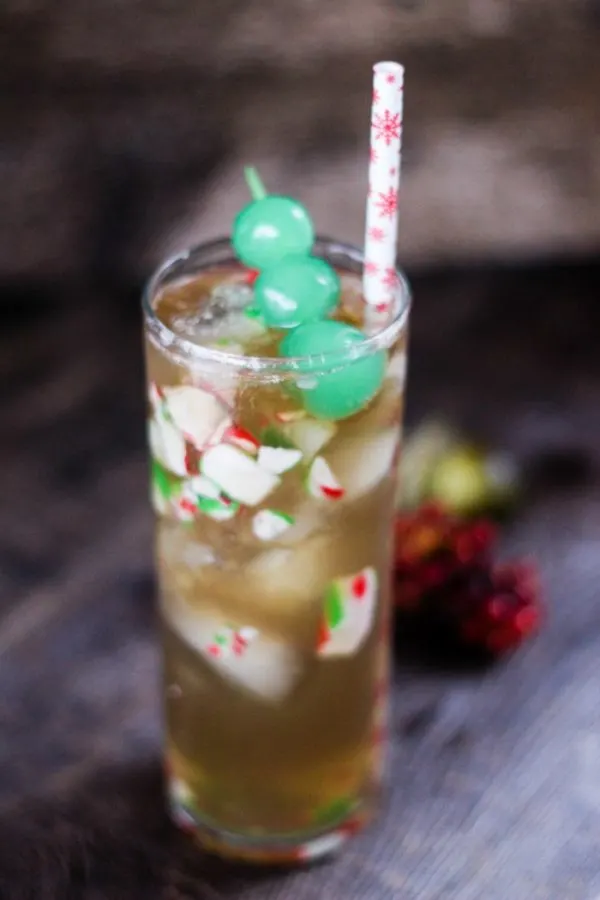 Even if you want to make this a non-alcoholic cocktail recipe, it's still fun with the decorative straws, green cherries, and candy canes. Just use some sparkling apple juice so anyone can enjoy it.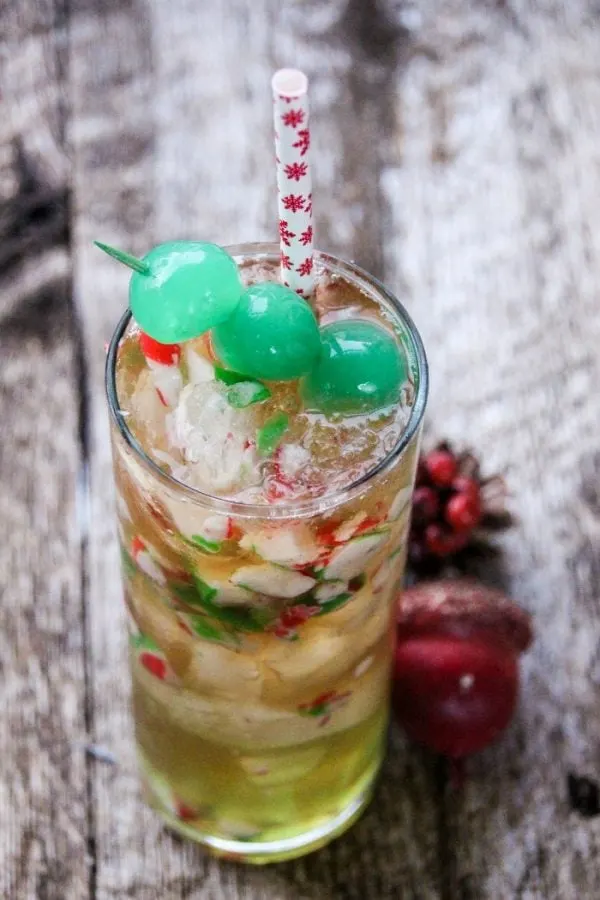 Let me know if you try this cocktail recipe. I'd love to hear your thoughts.