A good martini can be a delicious cocktail treat. This Cocoa Snickerdoodle Rumchata martini recipe is basically like drinking dessert. This all started while making edible cookie dough for a post on Sweep Tight. After I had made the truffles, I thought the little balls looked like a good martini garnish. Figure out a concoction that tastes like a cookie, and bam, you have a winner.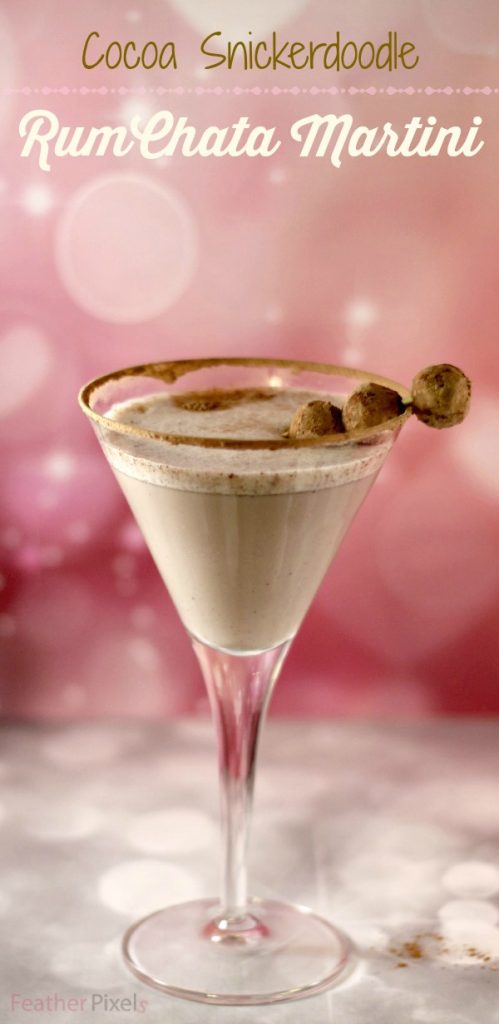 Many people would probably add cream to this martini recipe, but I chose not to. I don't like when a drink is too heavy, so use your own judgement on deciding whether to use milk or cream.
Cocoa Snickerdoodle RumChata Martini Recipe
Ingredients:
3 oz chocolate milk
1 oz RumChata
1 oz Vanilla Vodka
1/2 tsp cocoa mix (recipe here)
Extra cocoa mix for rimming the glass
Honey or syrup
Dash of cinnamon
Snickerdoodle Truffles for garnish (recipe here)
Instructions:
Using two plates, rim your martini glass by dipping it in honey or syrup first, and then dip it into powder to lightly dust the rim.
Pour the milk, RumChata, Vanilla Vodka, and 1/2 tsp cocoa mixture into a shaker. Add ice for extra chillage.
Pour into martini glass and add a dash of cinnamon to the top.
Place three truffle balls on to a cocktail pick or decorative stirrer for garnish. I used a short toothpick, and the first three fell into the drink.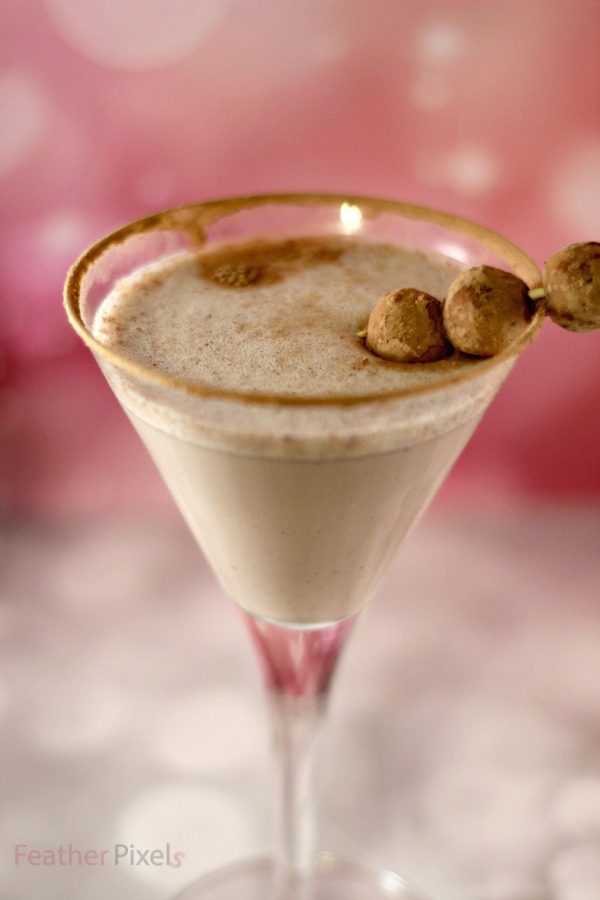 Try this Banana RumChata Cocktail Recipe Next!
Enjoy responsibly. This recipe makes one martini. If you are entertaining, increase the ingredients to serve more people.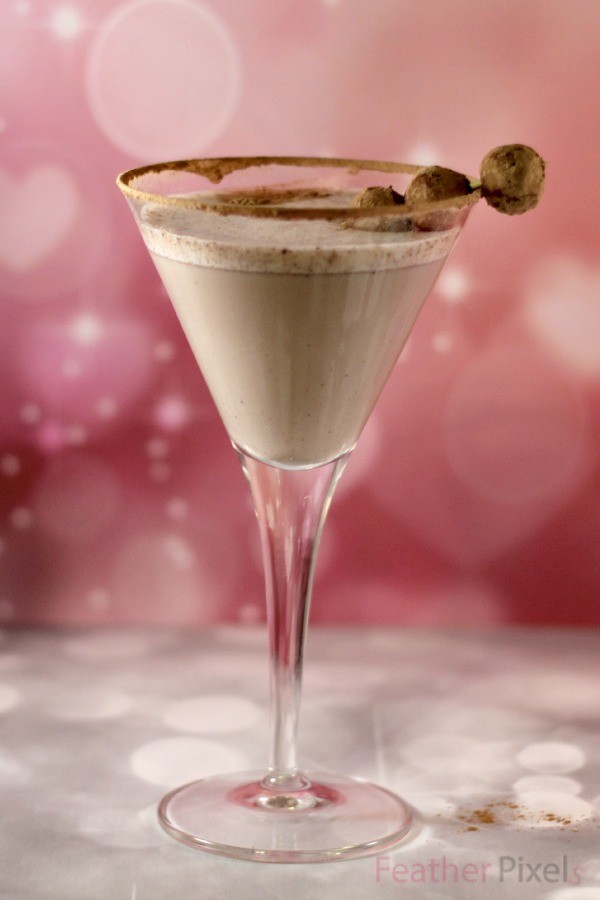 RumChata makes everything delicious, but this martini recipe is like a chocolatey snickerdoodle, with a booze-y kick of course. Martinis are perfect for date night, or a girls' night in. We don't have them often, so they are definitely a treat!