Cookie dough truffles are a little too easy to make. Not sure if it's good that I know this, because they are also irresistible. Using my Cookie Doughlicious book that I received for review, I chose to make the cookie dough truffles. The truffles are good with any of the dough recipes, but I had just made snickerdoodle cookie dough.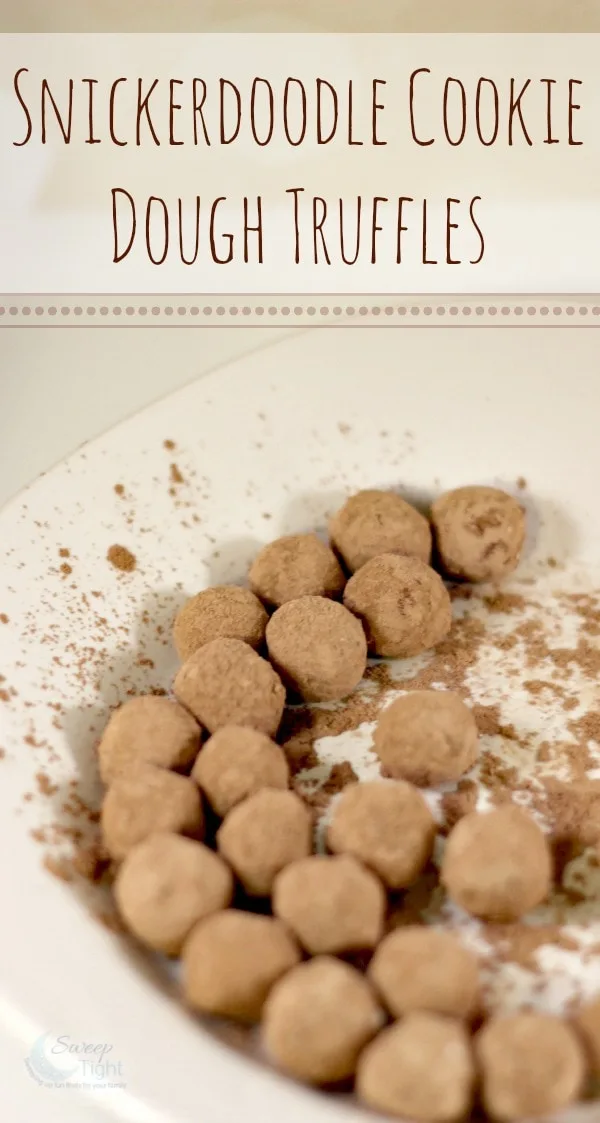 Snickerdoodle Cookie Dough Truffles
After you have your edible cookie dough, the truffles are a breeze to make. There are plenty dough recipes in the book, but I highly recommend using the snickerdoodle one. You can't go wrong with any flavor. Sugar cookies, peanut butter, chocolate chips – oh, the delicious possibilities.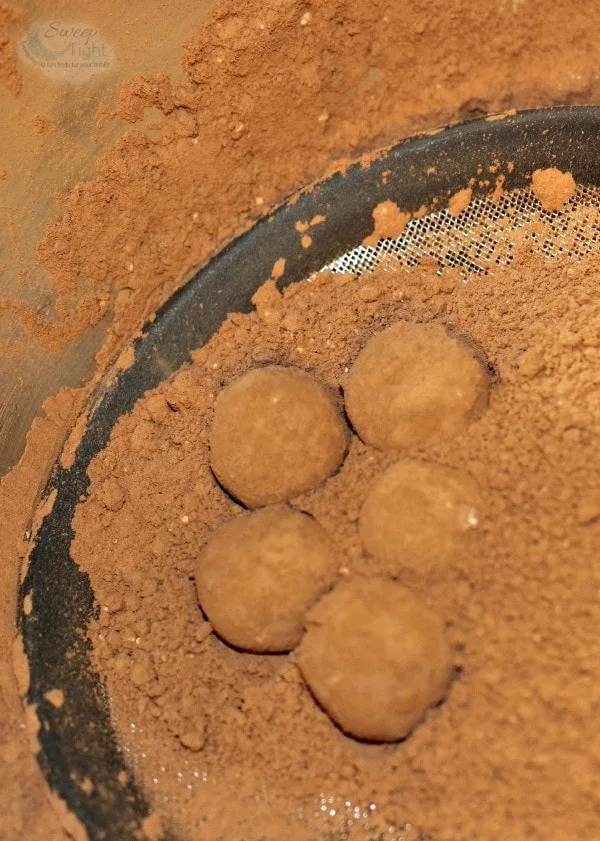 Ingredients:
Instructions:
Create tiny orbs of cookie dough. Use a melon baller or a small scoop to do so. Place them on a wax paper-lined cookie sheet. Chill in the freezer for 10 to 15 minutes.
Sift cocoa powder and sugar into a bowl.
Roll each dough ball into the cocoa mixture to cover completely. Serve, or use in other recipes. I used a few of mine to garnish a crazy yummy martini.
My truffles were really tiny because I had a plan to use them in other recipes. You can make them whatever size you would like. They turned out to be tasty little morsels that practically melt in your mouth. I can't wait to make them again using different flavors of dough.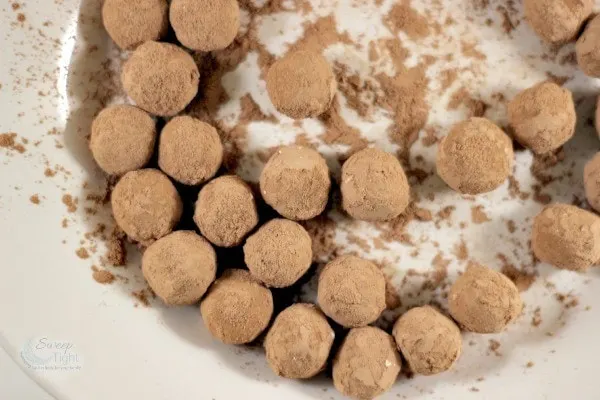 Get the Cookie Doughlicious Book!
Truffles are just one of the many recipes included in the book. It's loaded with creative ideas and recipes revolving around edible cookie batter. Finally, someone realized that the dough is the best part about cookies! Plus, no baking necessary. Just easy treats that you can whip up in no time!
Which flavor cookie dough truffles would you like to make?