This chocolate hazelnut cookie recipe will quickly become your go-to answer for treats. With only four ingredients, whip up a batch of these tasty bites any time. Kari from Craft Create Cook shared this recipe with us. Be sure to visit her blog for many more scrumptious recipes.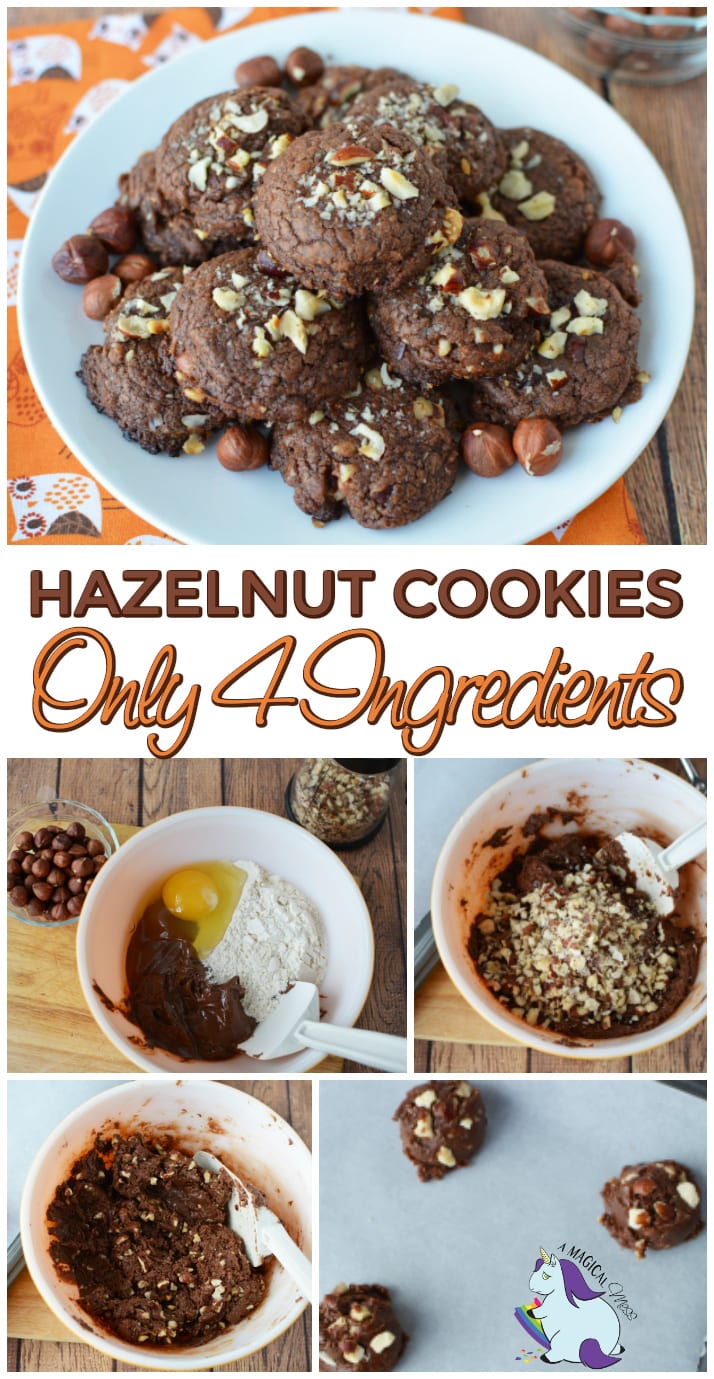 Love Nutella? Visit this next: 7 Ways to Eat Nutella and Recipe Roundup!
With back-to-school in full swing and the holiday season breathing down our necks, it's time to get some quick and easy cookie recipes under our belts. Nutella fans will especially love this chocolate hazelnut cookie recipe.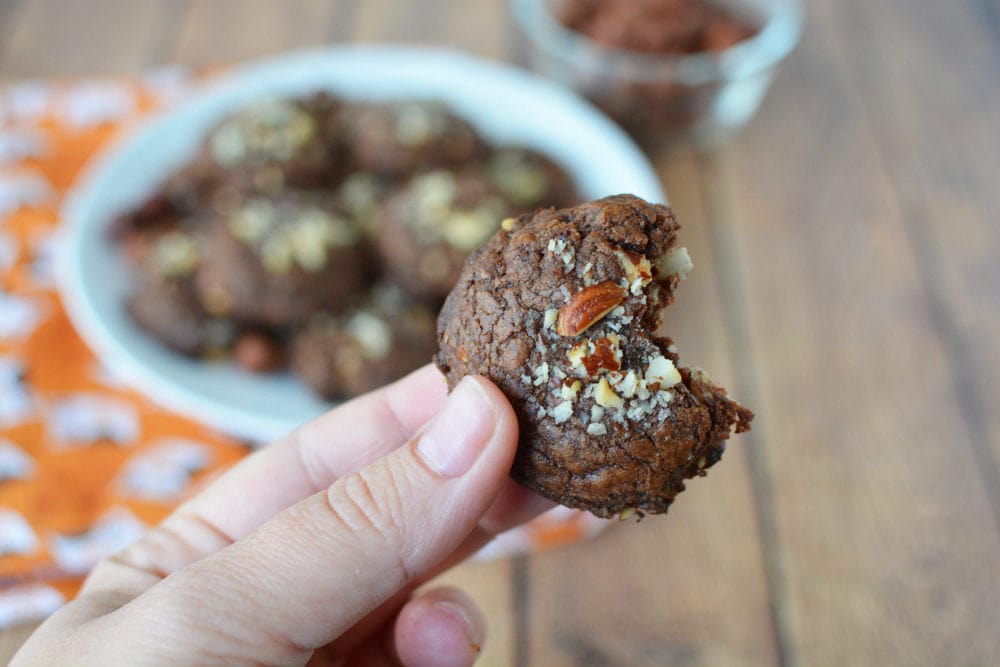 The season of socializing is here. All of the events that go along with the kids in school, holiday parties, and fall gatherings. If you need to bake up a dessert to bring to an event, 4-ingredient Nutella cookies are a great option. Just check for allergies first.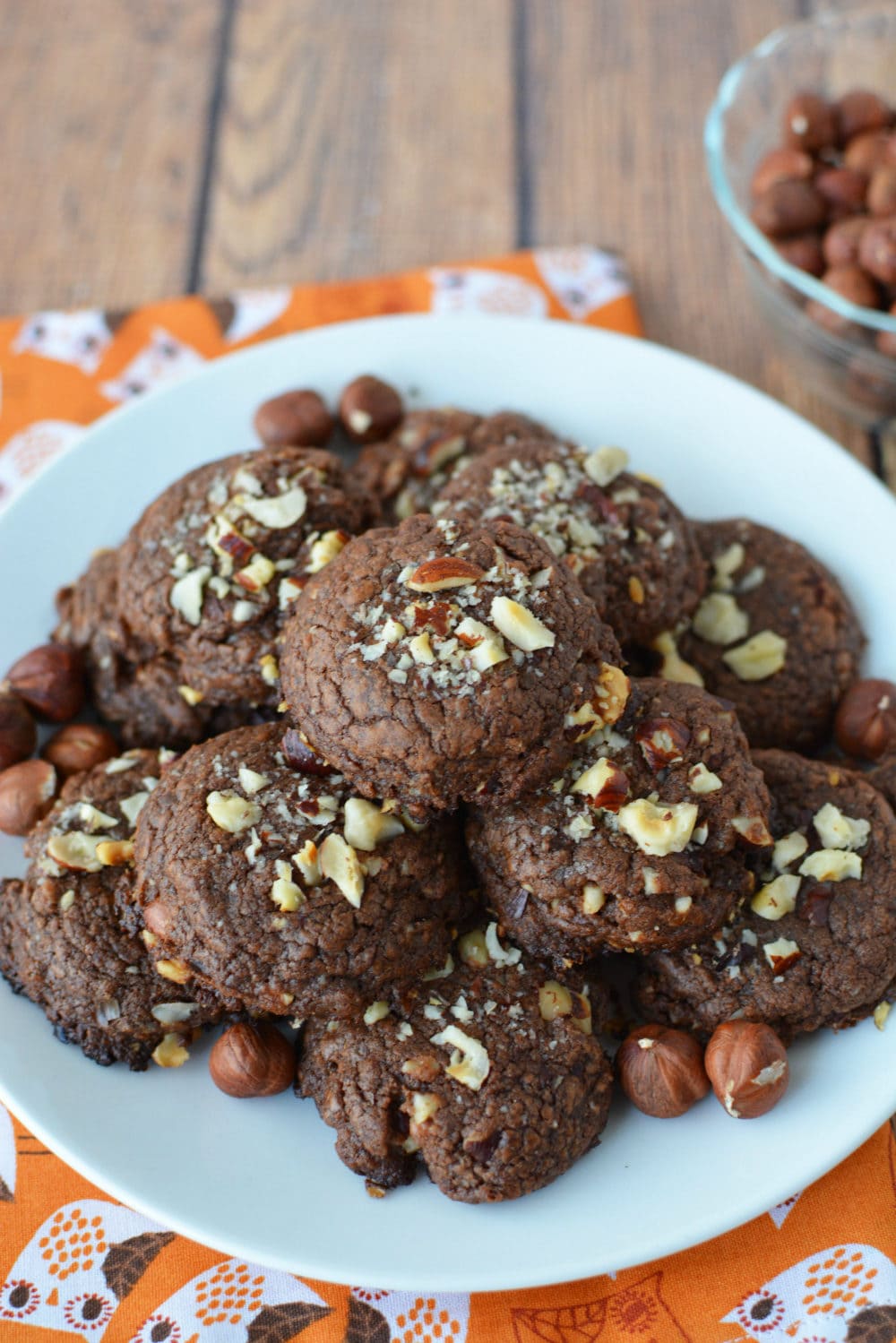 Easy Chocolate Hazelnut Cookie Recipe
Makes 24 cookies
Ingredients:
Note: You can swap the nuts if you don't have hazelnuts. Try pecans, dry roasted peanuts or walnuts.
Directions:
Preheat oven to 350 and line a baking sheet with parchment paper. Set aside.
In a mixing bowl add Nutella, flour, and egg. Mix well. Dough will be stiff, but keep stirring until blended well. Stir in hazelnuts and mix well until combined.
Drop by a teaspoon scoop onto the prepared baking sheet. Bake for 8-10 minutes or until set. Cool on a wire rack.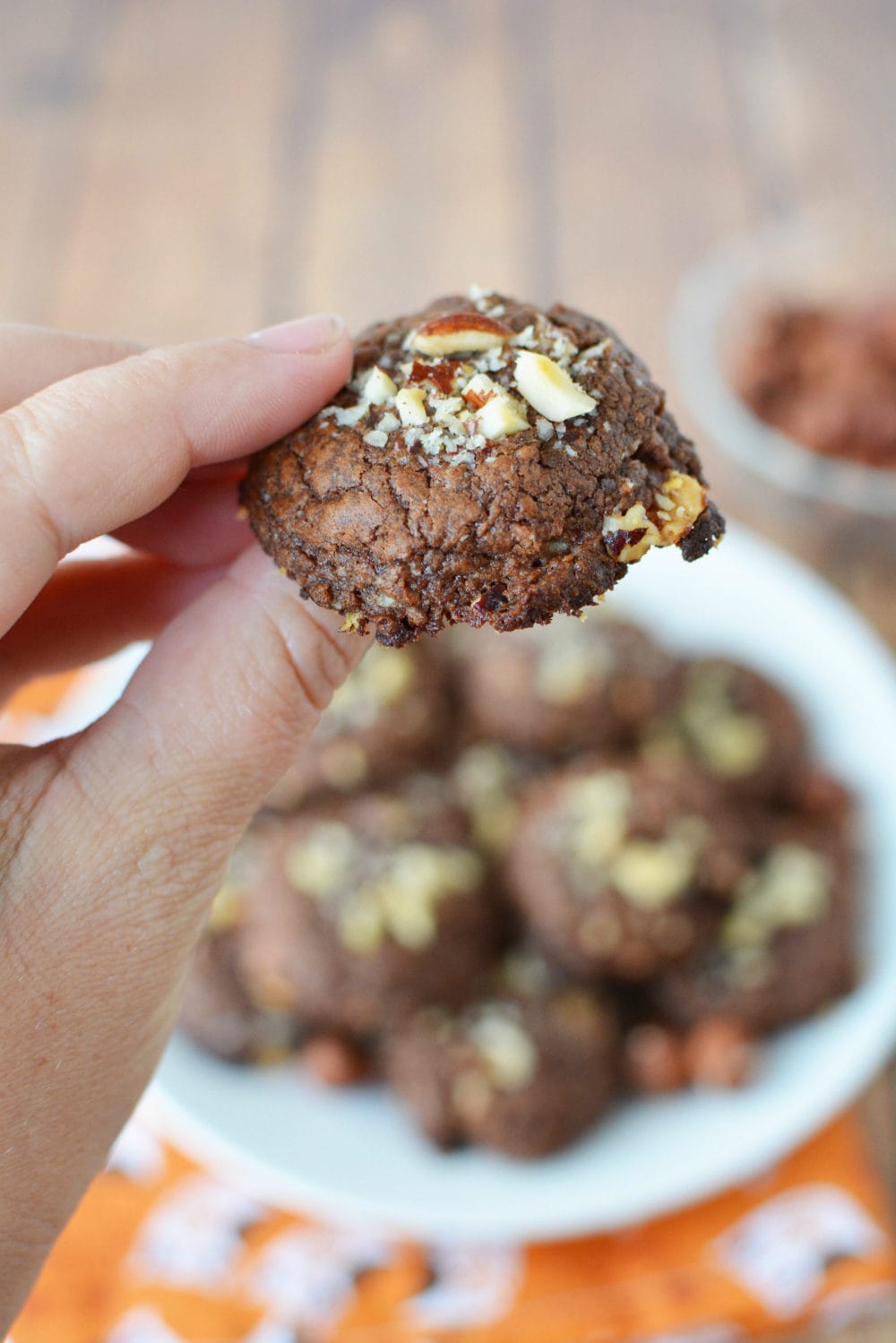 As you can see, these cookies are quick and easy to make. During the busy times that the fourth quarter brings, I totally appreciate cookies that require less than five ingredients. With so little effort, you don't even need a special occasion to bake this chocolate hazelnut cookies recipe.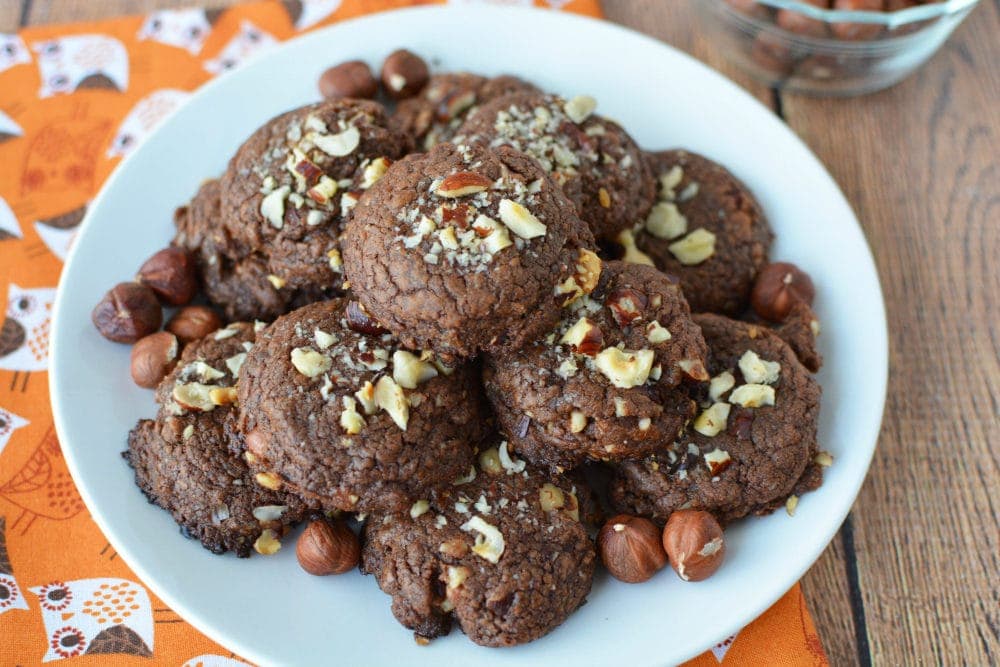 Get the kids involved. Easy cookie recipes are an excellent opportunity to teach kids how to bake. If you homeschool, use this yummy cookie creation as a mini home economics session. 😉
Do you think you would like this chocolate hazelnut cookies recipe? 
Rainbow Crumbs for You
Weekly newsletter with our latest posts and shenanigans.