It's been three months of having educational activities for teens delivered to our house. These educational kits for teens have inspired all sorts of ingenuity and learning. I never thought much about how to teach STEM at home, but with these, we're all getting in on the action. This DIY night light box is great for fine motor skills, learning about circuits and how to code. This post is sponsored by MakeCrate but all thoughts and opinions shared are my own.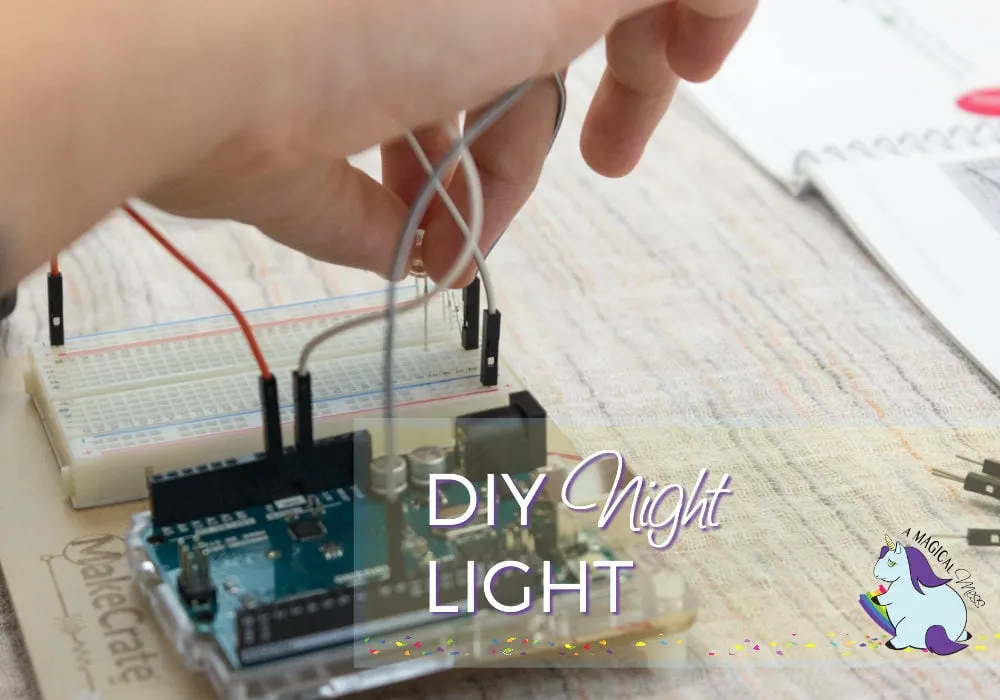 Subscribe to MakeCrate Now!
DIY Night Light
You're never too old for a night light. Making your own with a breadboard, circuits, and coding it yourself, gives more than just illumination in the dark. There is a significant satisfaction achieved when you complete a project like this.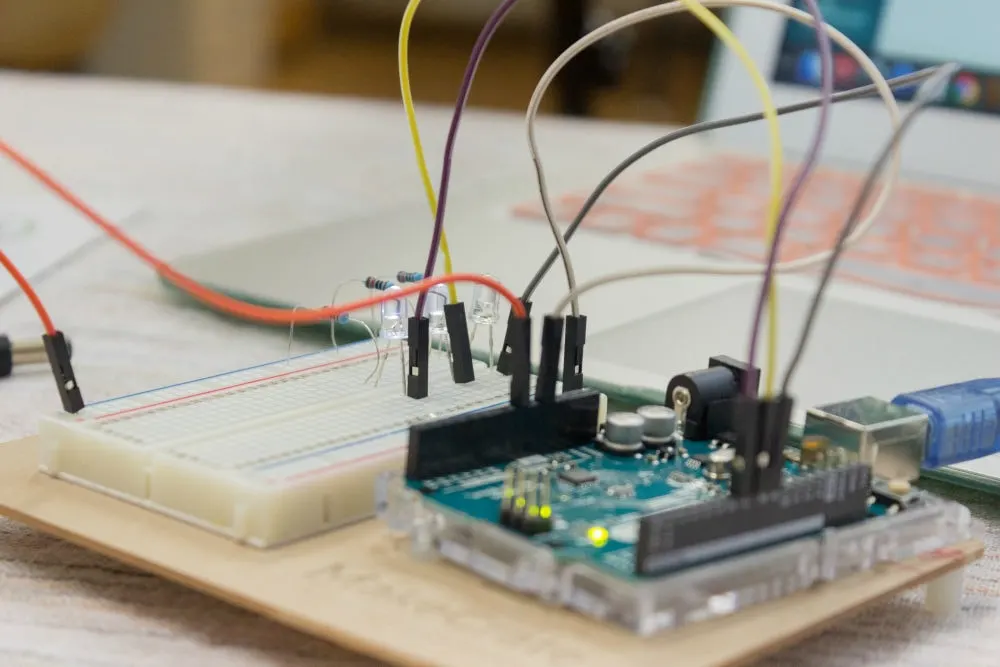 Thanks to MakeCrate, we can give this feeling of accomplishment to all our teens every month. Chesney built and coded this nightlight in just a half an hour. But, she also did a couple of the challenges and made it into a clapper!
Teach Teens How To Code
Each MakeCrate project can be tweaked in the Arduino online software to do different things. There are built in challenges, but once you start getting the hang of the code, it's easy to see how you can play with it on your own. Seeing the code work its magic on the project you just built is awesome.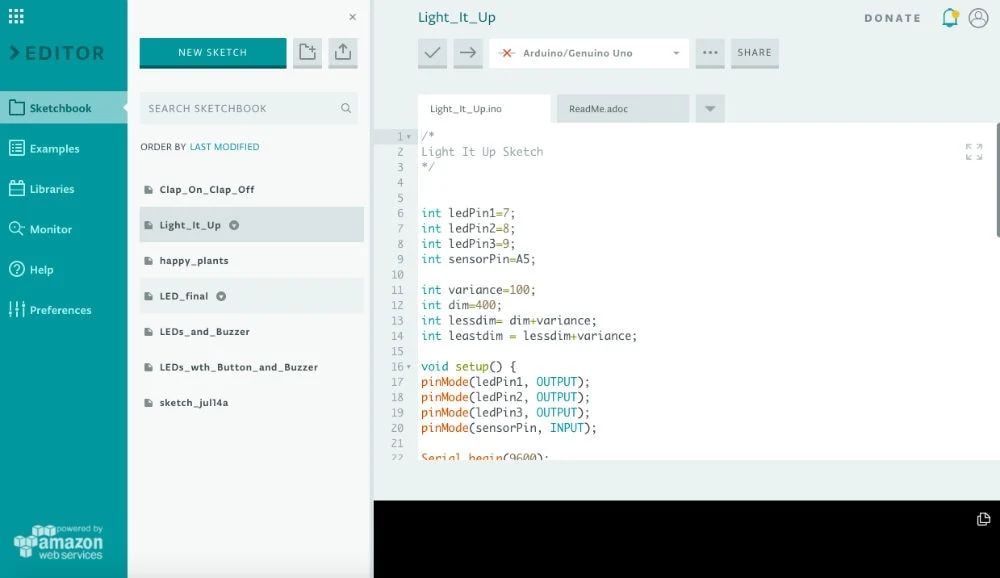 Each MakeCrate box comes with everything you need for that month's project. The instruction booklet walks you through each step, or you can go to the website for video tutorials.
Your subscription includes access to the online coding software, so it's a super great deal. Even as a blogger, my ability to code is ridiculously limited. Helping Ches with these products has been a fantastic bonding experience and helped me learn a lot as well.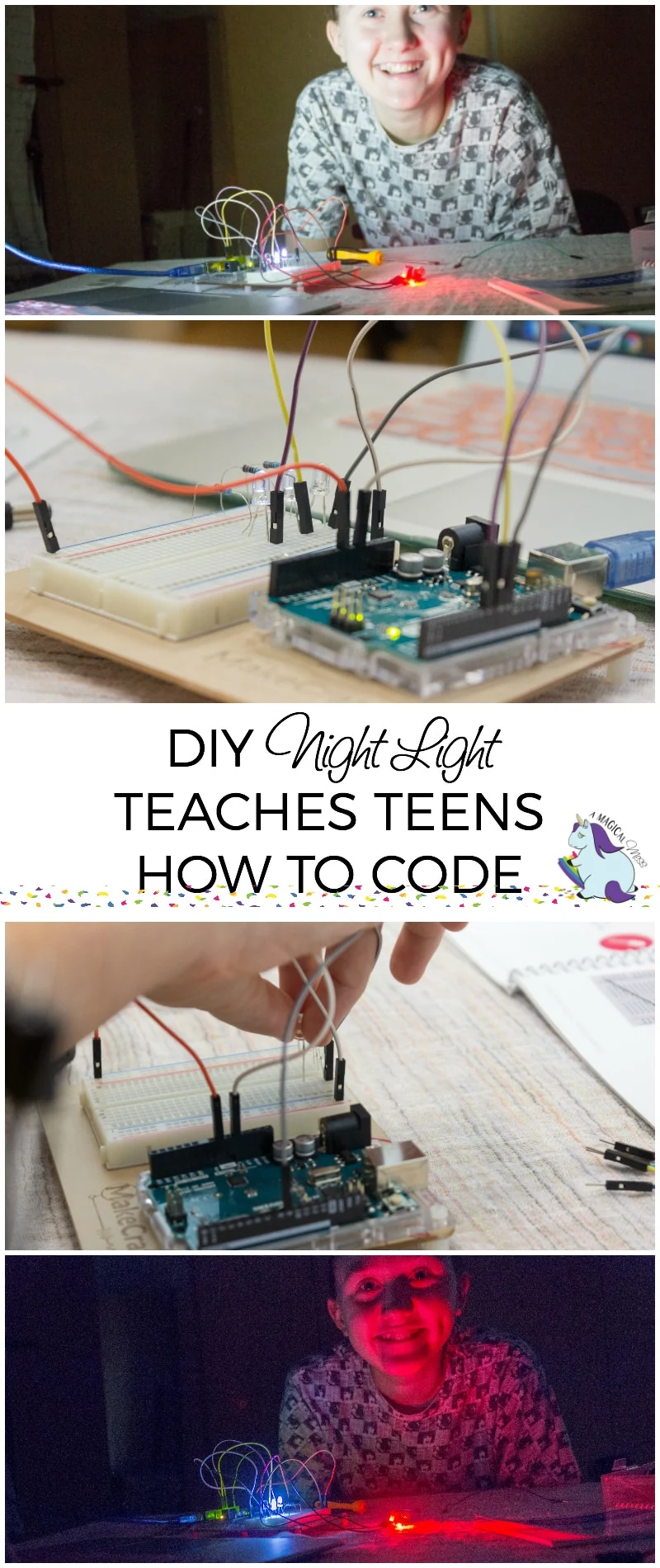 So far, we've completed the starter kit, which explains all you need to know about circuits and why you need to write the code to communicate purpose. The following month we completed the Soil Moisture Monitor kit and built an adorable light signal to let us know when our plants are thirsty.
This subscription should be on the top of every homeschooler's list. MakeCrate makes it so easy to teach STEM without having a background in the field.
Have you ever put together a DIY night light like this?
Speaking of STEM, make sure you check out Marvel Thor's STEM Challenge that encourages girls to enter to win a chance for a trip to the world premiere.