A Best Buy Jawbone UP was sent to me for review purposes. The reviewer has been compensated in the form of a Best Buy Gift Card and/or received the product/service at a reduced price or for free. All opinions are my own.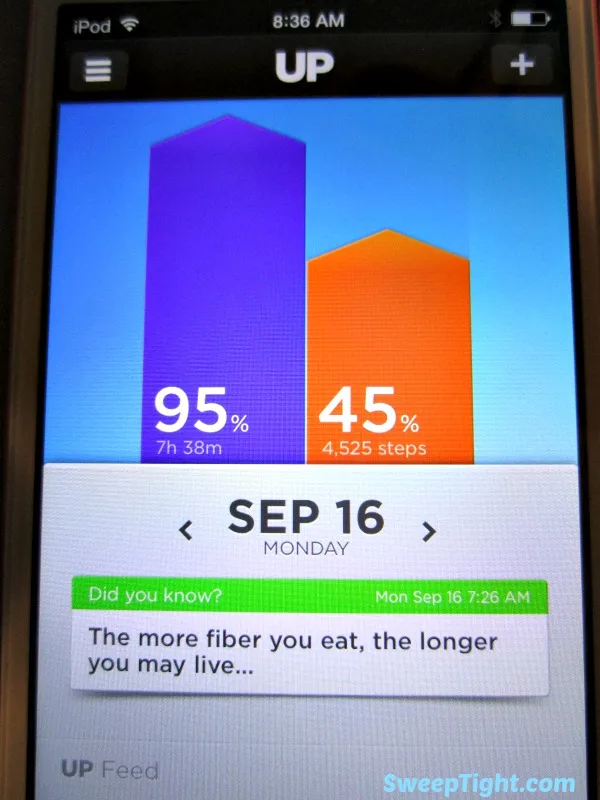 Jawbone UP to Track your Health
Over the years I have found that I am at my healthiest when I track my activities. Awareness is the key — and logging that information allows you track everything and be accountable for your actions.
The Jawbone UP makes it extremely easy to track your sleep, steps, meals, but it also has many other features.
The Jawbone UP is a wrist sensor that is easy to wear and resembles a bracelet. In the past, I have had tracking gadgets that draw a bit of attention.
The strap you wear on your upper arm tends to get people asking a lot of questions. I prefer to wear something that can just blend in. After wearing this for about a month, not one person has asked what it is.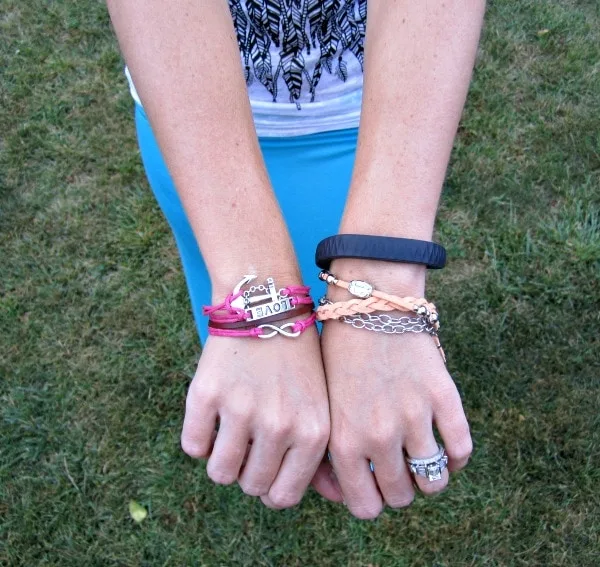 The data from the Jawbone UP is uploaded to a free mobile app. I use the app on my iPhone and iPod, and they sync to each other. All it takes is a quick plug-in to your device to update your data and see your results.
I usually do this once before bed and then as soon as I wake up. Plus, the battery lasts for 10 days! It charges very quickly, too, so it doesn't have to be away from your wrist for long.
It's water resistant, so you can shower with it on. They do suggest removal before swimming or anytime you will be submerged in water for extended periods.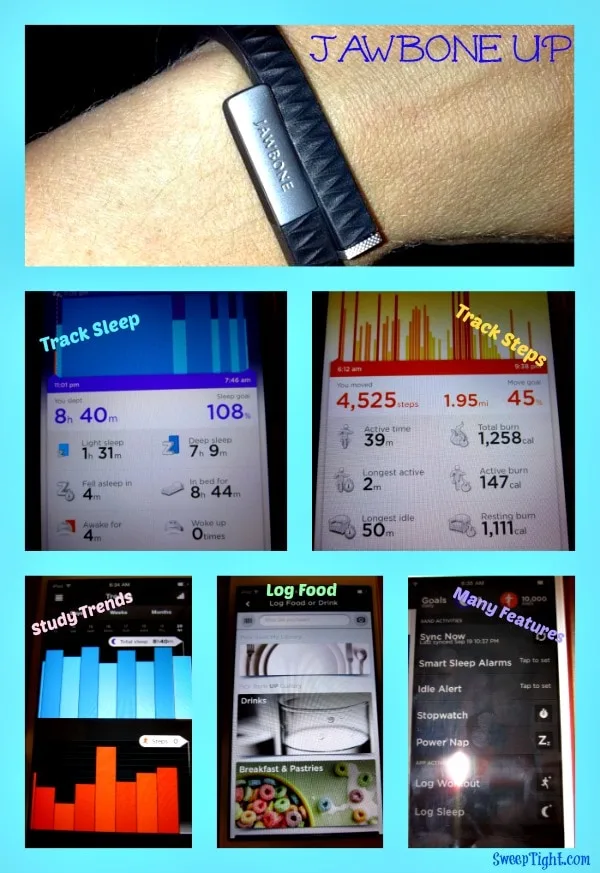 You can set goals for sleep and steps. I have a goal to sleep eight hours each night and take 10,000 steps per day. I pretty much excel in sleeping and suck at stepping. Talk about really making me aware of activities (or lack thereof.)
You can also choose to log your food and keep track of your calorie intake. Since the step area tracks the calories burned, if you also log calories consumed, it's just a matter of simple math to help you achieve your weight-loss goal.
Since I am now aware of how little I am moving, I think twice about some of the snacks that I reach for. This is the easiest food tracker I have ever used.
If it's not already in their database, you can scan the UPC and it will upload the nutrition facts. Seriously quick and easy!
The Jawbone UP can also record your mood. Simply click the little smiley face and choose how you feel that day. This is helpful for identifying trends and finding out that perhaps you feel better when you sleep X amount of hours or are more active.
Other features include a stopwatch, alarm, and power nap. These are really cool as well. The power nap is designed to wake you during light sleep to help you ease back into your day.
I would highly recommend the Jawbone UP for anyone who is looking to take a holistic approach toward a healthier lifestyle. Keeping track of your actions really does help remind you to stay focused. Get your Jawbone UP at Best Buy today!