LifeProof sent me a variety of their products for review purposes. All opinions are my own. I showed you how we were able to go boating with our gadgets thanks to our LifeProof cases. This time I actually took some pics and videos underwater.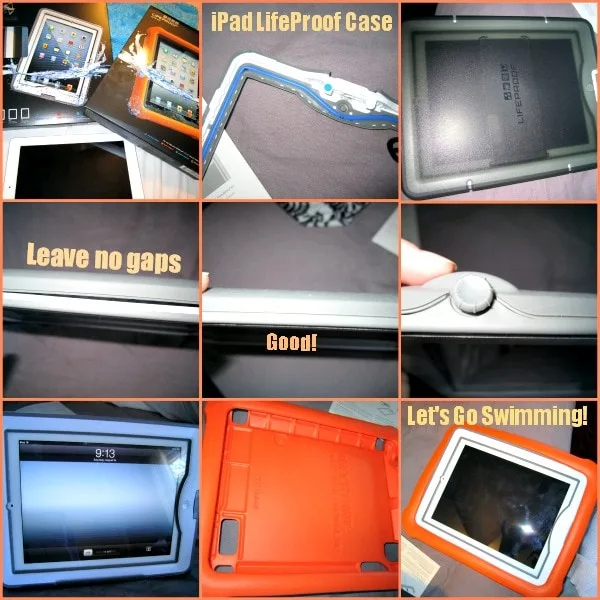 The LifeProof nüüd case for iPad is completely waterproof, as is their iPhone case. It's pretty simple to install and seal up all the ports and plugs. The screen remains uncovered, which makes it easy to use the touch screen as you normally would.
Make sure to double check all of the seals to ensure that they are fully clicked into place. Grab the LifeProof LifeJacket for extra protection in the water. This allows your iPad to float!
This one case provides serious protection for your precious gadget…
Water Proof – Fully submersible up to 6.6 feet.
Dirt Proof – Totally sealed from dirt and dust.
Snow Proof — Completely closed to snow and ice.
Shock Proof — Survives drops from up to 4 feet.
LifeProof iPad Case to take Pics Underwater
We tried out the LifeProof case's underwater picture-taking capabilities in our pool. Now that I am fully trusting the case, it's fun to experiment and play with it underwater without worries.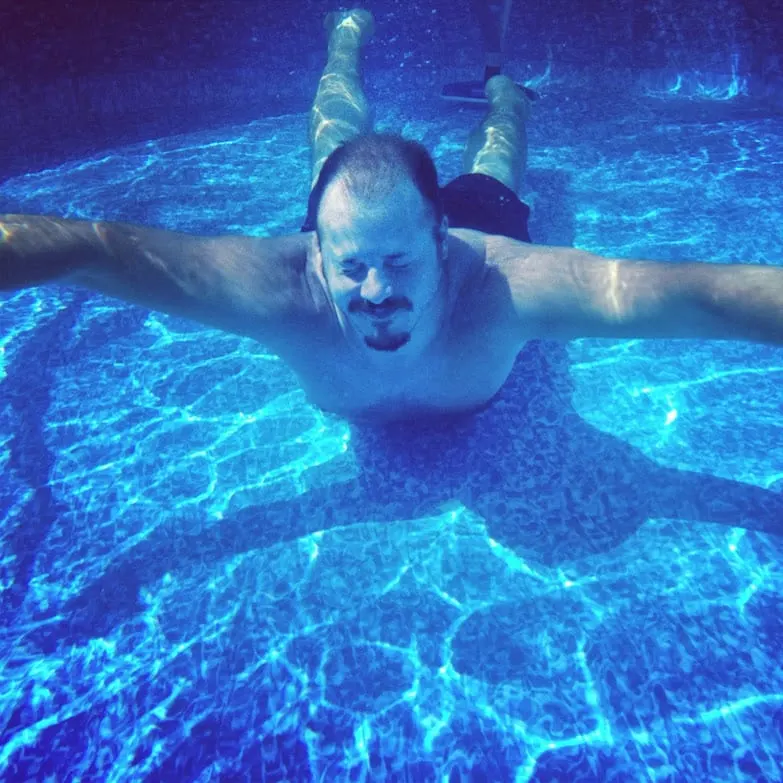 My hubby is a great review partner! He was having fun with this.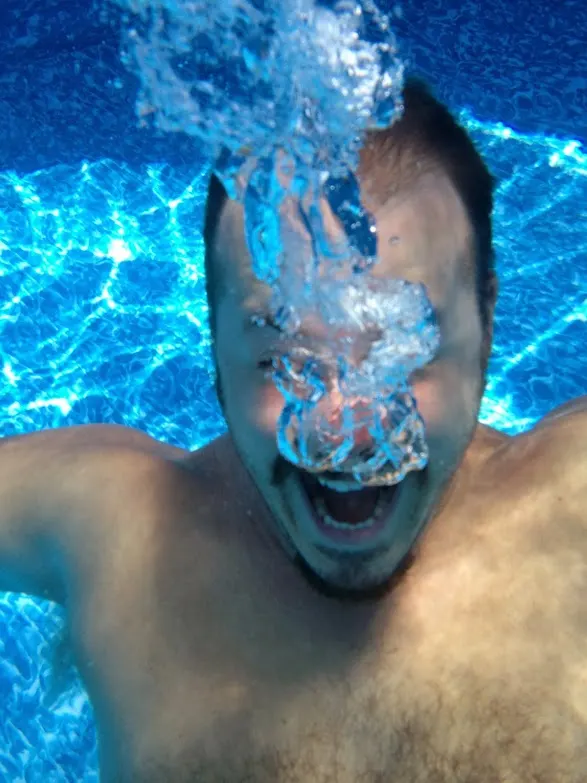 We also took a couple of videos.
My dad was even able to relax on the boat and play a little Angry Birds. No worries at all about the iPad getting wet, damaged, or going overboard.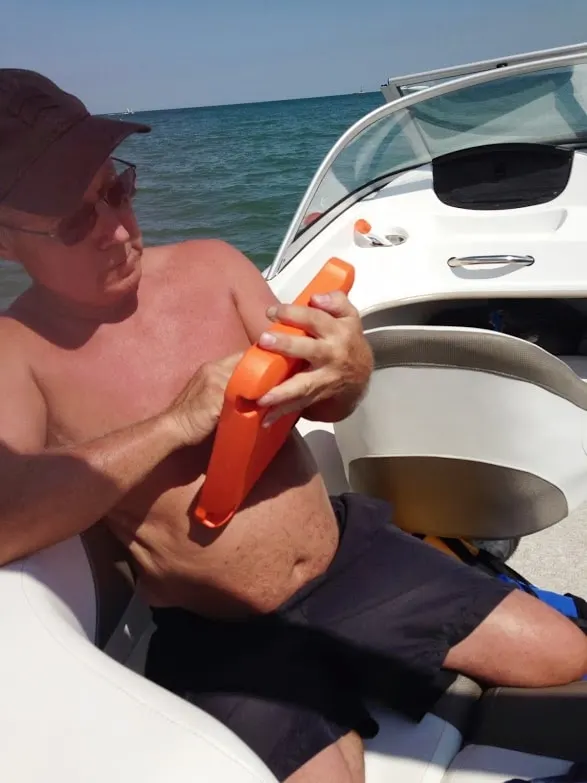 My only issue with the iPad case is that it's designed for newer models. I have an iPad 3 and the charging port is a different size than on newer versions. I have to completely remove the case in order to charge my device. It's not a huge deal… guess I just need an upgraded iPad! 😉
***Update*** There is an adapter for this! I will never have to remove the case now.
LifeProof has many products designed to protect and get the most out of your devices. We have had a great experience with all of the items that we have tried out.
I feel much safer knowing that our pricey electronics are fully protected, and we are enjoying them a lot more!