Visiting any Mariano's is always a pleasure but today we experienced the West Loop Chicago location. The kids and I look forward to grocery shopping like it is a field trip whenever the destination is Mariano's. Vero Gelato is always on the list and this time we even got to meet the director, Angelo Lollino!
Chicago Mariano's – West Loop
This summer, #MyMarianos location has usually been their Frankfort store. This time the kids and I decided to check out the West Loop Mariano's in downtown Chicago.
With convenient rooftop parking, this is a no-hassle, fun experience that is much more like a family field trip than a pesky errand.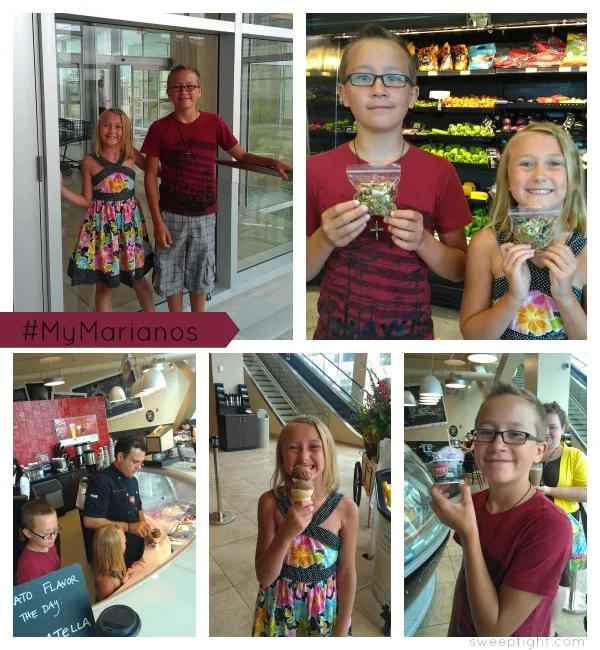 All the Mariano's locations offer the same feeling of true quality and class although each has its own personality. Since we parked on the roof, we took the escalator down to the main grocery level.
Upon entering, you are immediately captivated by the bright colors of fresh summer produce and well-organized products.
Even my kids are tempted to choose fresh vegetables over their usual junk food when it's displayed like this.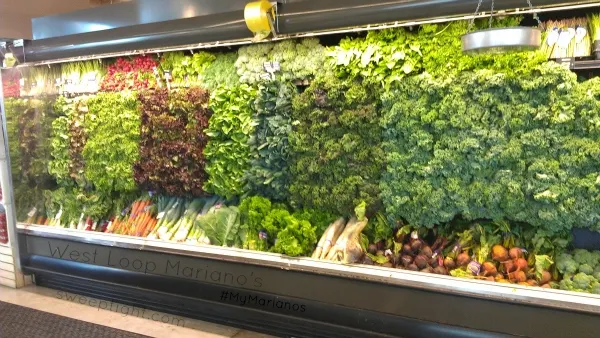 Around every corner there is some culture-rich nook offering a quality treat… like an Oyster Bar?!
We were on a mission to meet Angelo Lollino, Vero Gelato Director, and scoop up our favorite summer treat. So we headed down to the ground level where the Vero Gelato Bar is located.
If we had entered from the street, this would be like walking into an authentic Italian bar (in Italy it's 'bar' instead of 'Cafe').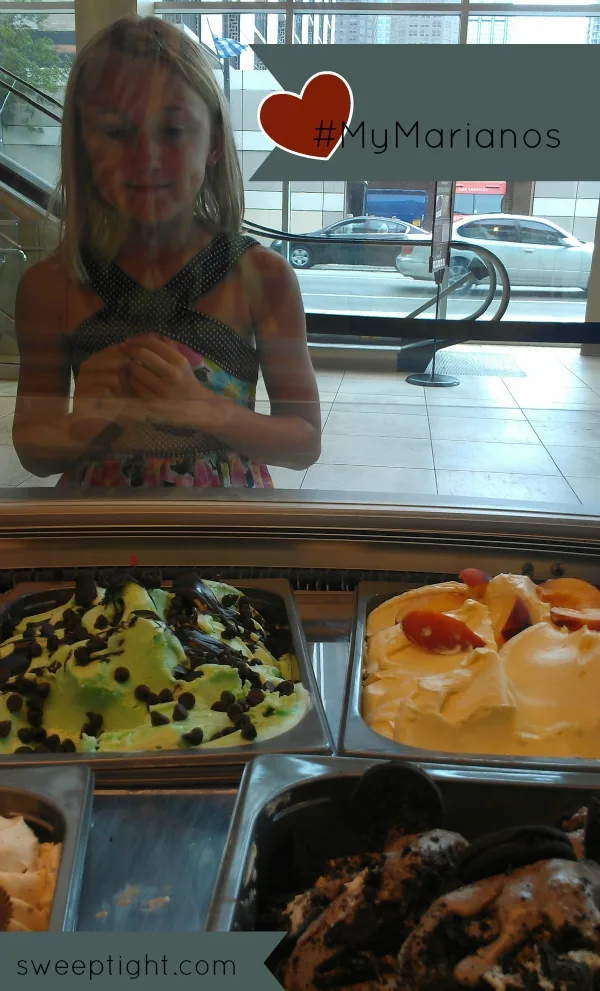 Angelo Lollino explained the value he has for culture, quality and authenticity; which is evident in your first taste of Vero Gelato. The history behind Vero is rich and romantic… As I'm typing this, I feel like I might be coming off a bit too schmooze-y, but seriously, the Vero brand is something truly unique.
They're not about volume or quantity. It's all quality and experience–your experience. I've never been to Italy but have been told they really live right. They are passionate and work to live instead of the reverse, which is what a lot of us do.
Entering the Vero Coffee and Gelato Bar is like a breath of fresh Italian air right in the heart of bustling Chicago.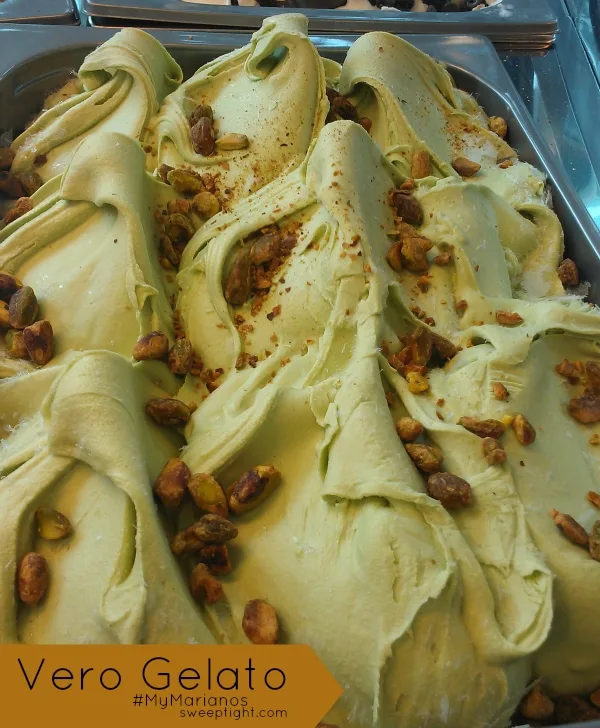 The pistachio Gelato is by far my favorite. Anyone that knows me can say that I have serious portion distortion. I am a glutton. This is a terrible habit that I'm trying really hard to break.
As tempted as I am to order 3 pints of this for one serving, one scoop is really all you need for pure satisfaction. Just being in the authentic atmosphere makes me want to appreciate the quality instead of gorging myself on quantity.
Don't Forget the Coffee
Angelo's family started off in the coffee business and after tasting Vero, (which means true, by the way,) Coffee, I can say I'm hooked. I wish this was available at every corner!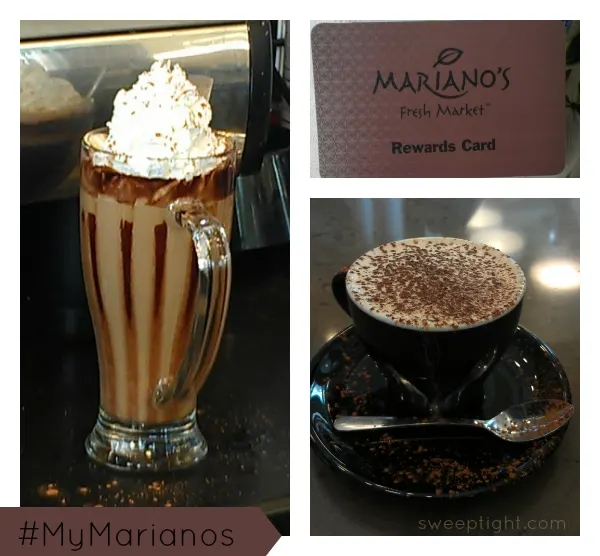 Mariano's offers everything you need from a normal grocery store with an added splash of culture, superb quality and an actual experience rather than just a mundane chore.