Once my pretend brother, Fred Savage has a very familiar face. I bumped into him at the premiere for Inside Out a couple of years ago and made a slight fool of myself. Thankfully, when we met again he didn't seem to remember–if he did, he gracefully displayed otherwise. I think it's this familiarity and poise that make him a perfect choice to host the new Child Support show on ABC. I attended an all-expenses-paid press junket to gather content to share. All thoughts and opinions on this blog are my own.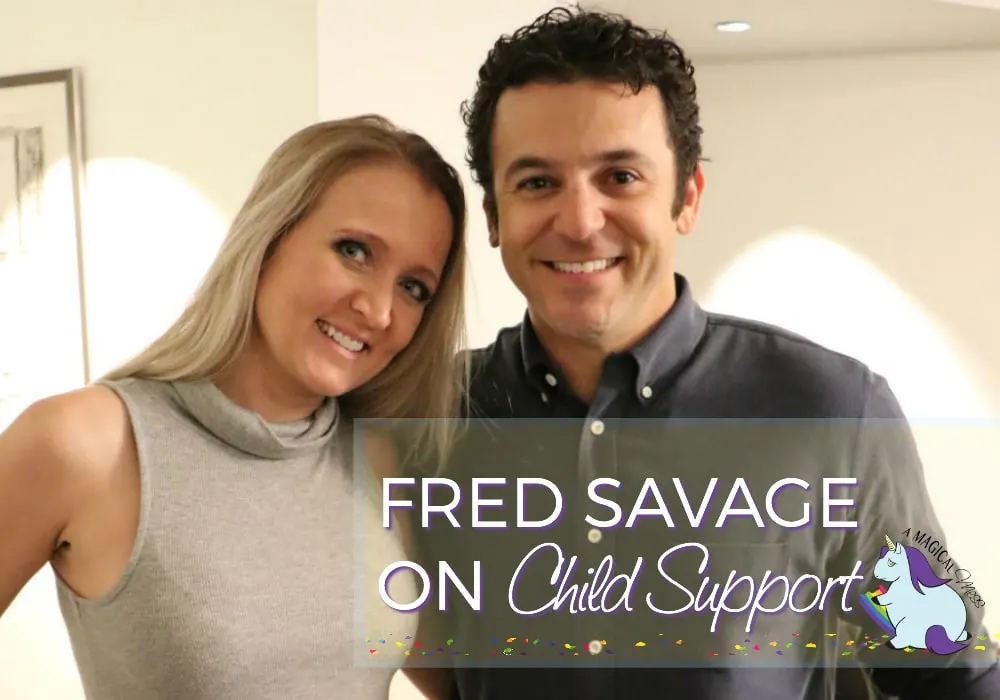 Child Support Show on ABC
Premieres January 5th – Episode 101
Monica of San Diego, California, and Martin of Orange County, California, will each try to answer 10 questions correctly in order to win the ultimate prize of $200,000. If they answer incorrectly, the contestants will have a chance to be saved by a group of kids being asked the same question by comedic mastermind Ricky Gervais.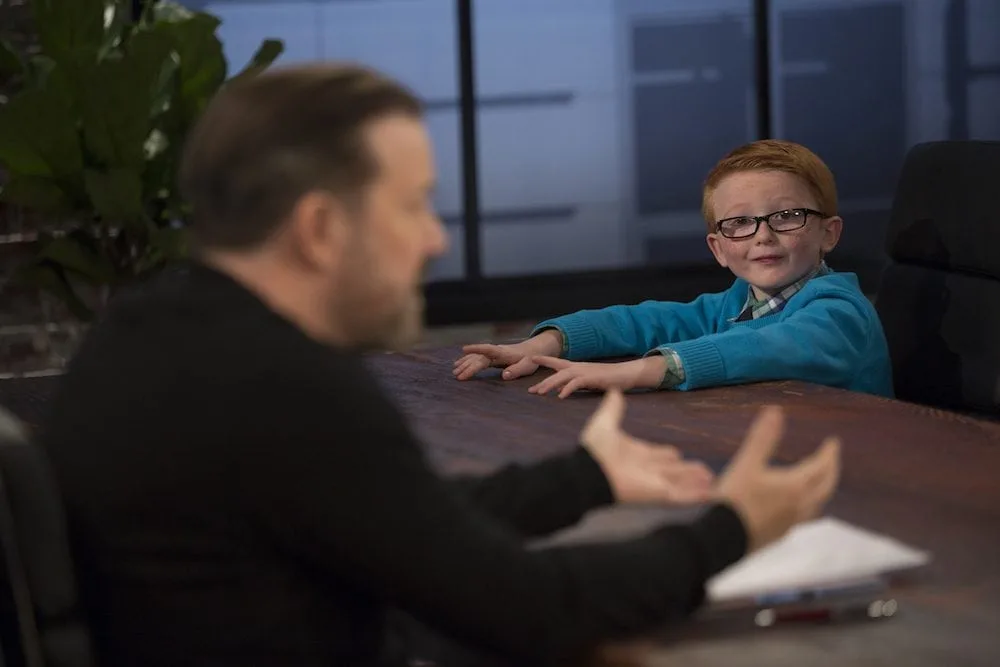 We screened the first episode and were all pleasantly surprised to find ourselves laughing excitedly throughout the show. It's entertaining, adorable, and oddly educational–a humbling experience, really. After watching, I realized I am quite rusty with a lot of facts, trivia, and pop culture. I'd be relying on those kids to bail me out of a lot of questions!
Watch the premiere of Child Support FRIDAY, JANUARY 5 at 8:00 p.m. EDT on ABC!
Fred Savage on Child Support
Fred entered the room, and everyone lit up, including him. He admitted he didn't know what he was walking into and joked that it felt like a UN meeting because of the seating arrangements. But our interview ended up quite conversational with him even asking us questions.
The Kids
We started with questions about the kids because after seeing the show, you have to know if you'll be seeing them again. They're hilarious. Fred informed us that the kids were cast and he wasn't quite sure how that process went down. But assured us that for the most part, we'll be seeing the same kids throughout the show, and we'll get to know them a little bit.
As a father himself, he admitted that when he was first approached and heard the name of the show, he was taken aback. He didn't want anything to do with a show that could possibly be perceived as anything but family friendly. He made sure Child Support was wholesome and didn't involve getting kids to say inappropriate things for the sake of comedy.
"I don't think it's funny to take advantage of their innocence or naivety to get comedy out. I think that innuendo is still treading in kind of inappropriate water, so I wanted to make sure going in, that wasn't the case… I can safely say, there is none of that."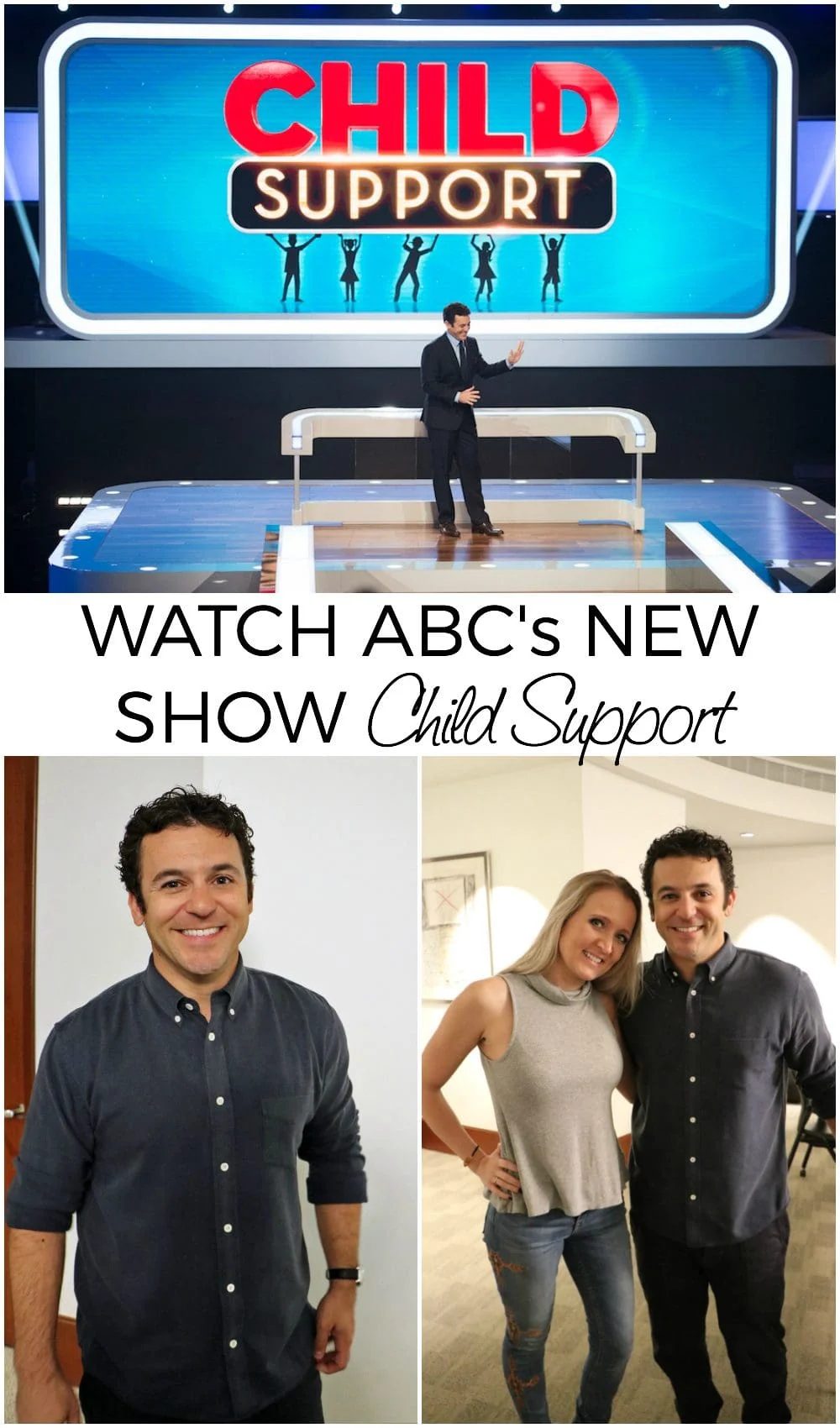 Hosting – Without "Helping"
It's such a fine line on a question and answer show like this one. Fred has to be excited–obviously–about the game and the questions being asked, but be so careful not to give away the answers. We asked how he keeps himself from doing that, and he was quite honest,
"I ride all the rollercoaster of emotions. When they win, I'm thrilled, and when they don't, I'm crushed. I can definitely get a little enthusiastic, and I would try to help them. Say things like, 'Okay, now think it through.' But there is a whole legal team watching. I forgot which it was, but they had to throw a whole question out because I screwed it up somehow… but, yeah, I'm right there with you guys [meaning the audience]."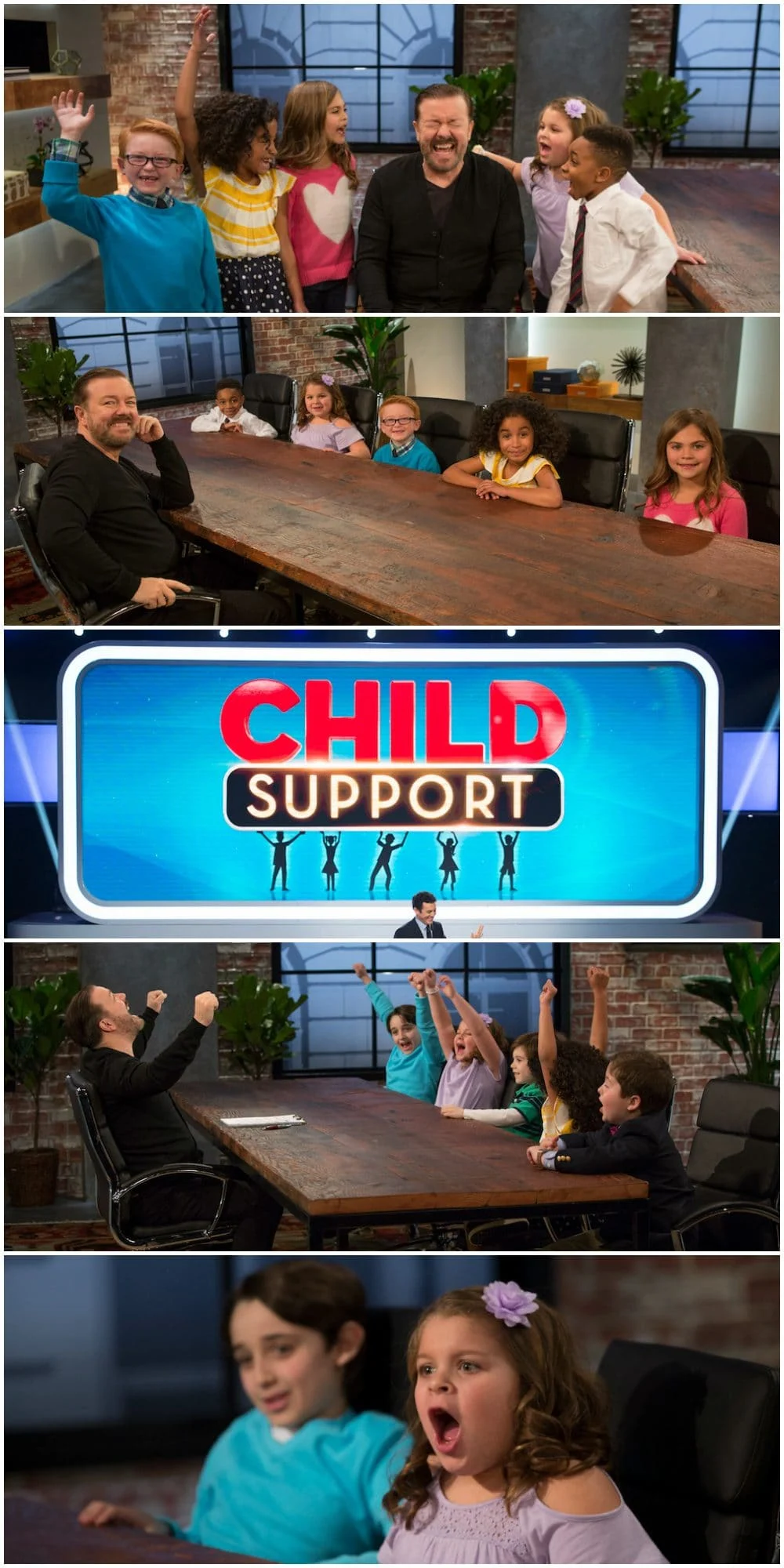 More Game Shows for Fred in the Future?
We asked what his favorite part about hosting and he said it was "just so much fun." He loved greeting the audience and connecting with the contestants. When his wife asked him what he learned, he responded,
"I really have this inner game show host just dying to get out. I didn't even know it was there. I had so much fun."
On that, we asked if this experience changed the trajectory of his career to which he said a lot of it resides on how this show is received.
"I think America will tell me if I have a future in this or not. But it's definitely opened me up to something."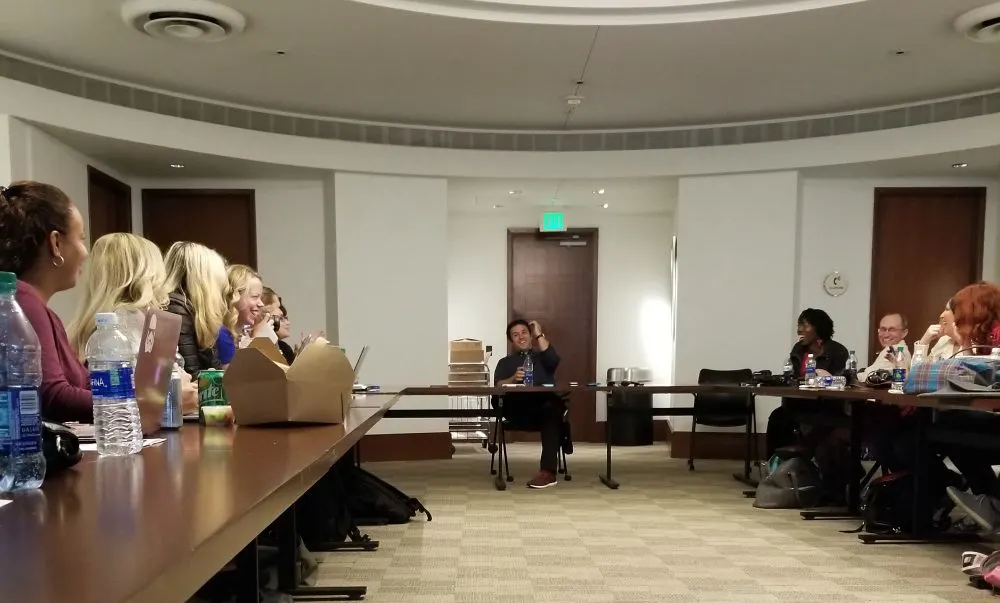 The Name – Child Support
Fred sort of paused the questions coming at him for a moment to ask us what we thought of the name of the show. We provided our honest initial reactions–that sort of lived in shock and confusion–but admitted that that is actually good. It made us interested, and that's huge these days with such a saturated environment. It is funny though when you google "Child Support," and Fred Savage is now the face associated with that term. He got a chuckle out of that.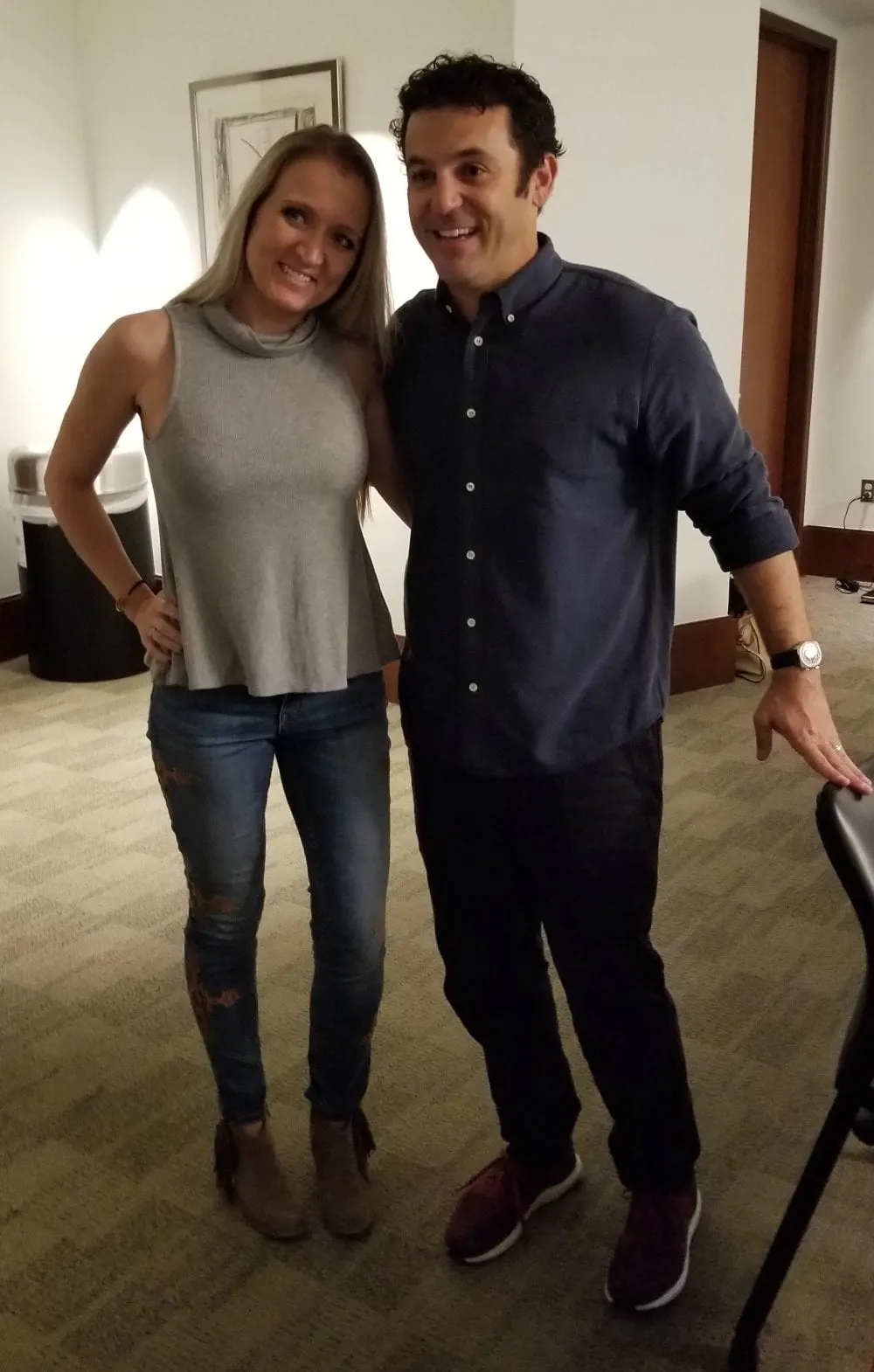 Overall, I think Fred Savage as the host of the Child Support show is an excellent fit. I can't wait to see more of the show and hope it's renewed for multiple seasons.
Please watch for yourself and let us know what you think!