AMC Theatres are the best choice when it comes to going to the movies around here. Our local one just got even better because it now features a Coca-Cola Freestyle machine. This is a sponsored post, but all opinions are my own.
AMC Theatres and Coca-Cola Freestyle
We love going to AMC Theatres in Chicago Ridge already because they have the best movie seats in town. Each chair is a recliner. I am talking like legit La-Z-Boy recliners. I am not sure if that's the exact brand that they purchase, but that's how comfortable they are. The rows are set up so that no one can block your view, and it's just overall the best seating arrangement by far.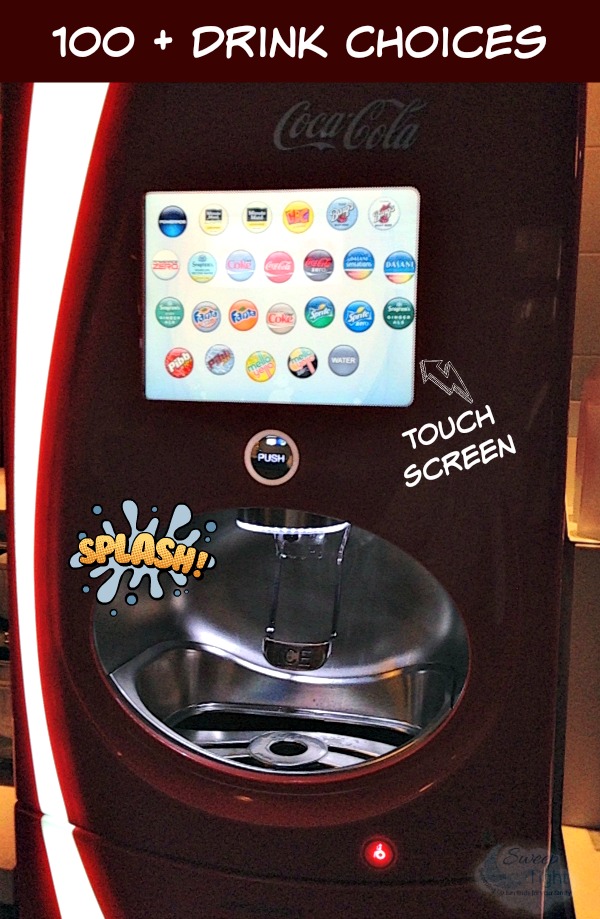 Mike and I decided to have a date night to go see the newest Hunger Games movie. We headed to AMC Theatres. Upon entering the concession area, we couldn't help but notice the Coca-Cola Freestyle machines all lit up and welcoming. This was our first time using them, and it was pretty exciting.
Coca-Cola Freestyle allows the user to customize their drink by using the touchscreen. After purchasing a cup, it's then all DIY by using the machine. Control how much ice you want and then choose the drink. Then, you have the option to add flavors. I chose Sprite, and then GRAPE SPRITE! How fun is that? It tasted like liquid Skittles. I don't drink pop that often, so when I do, it's a real treat.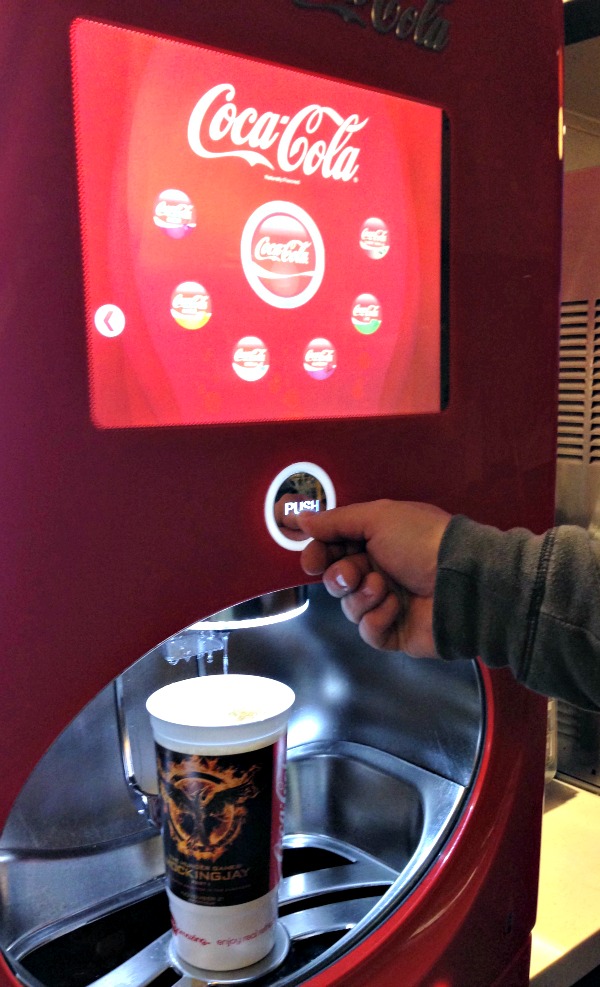 Mike just chose straight Coca-Cola. No need for additional flavors for him, but the option was there. We both enjoyed our refreshing drinks while lounging in our comfy seats. Great movie and perfect date night out for the two of us. The Hunger Games, Mockingjay Part 1, was good, too. The Hunger Games was one of my favorite book series, so I look forward to each of the movies.
Featured AMC Movies – Now Playing!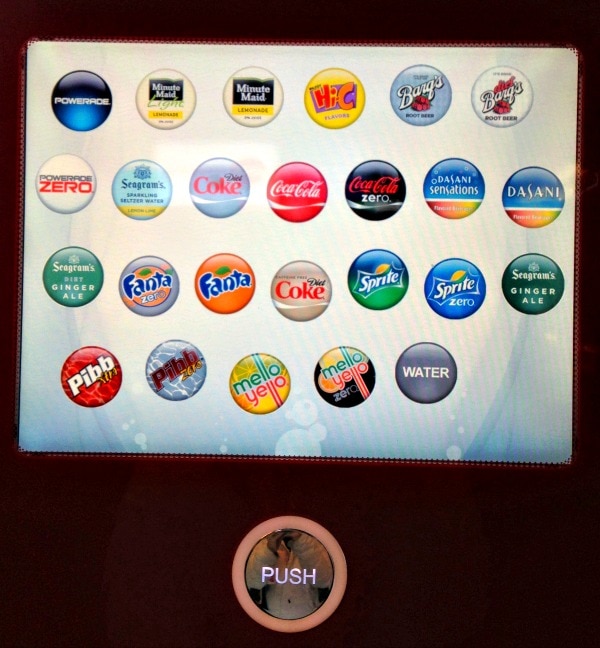 If you want to experience AMC Theatres with Coca-Cola Freestyle Machines, check to make sure your location has it first. You can look online or download the AMC Theatres app.
During this busy holiday season, it's important to set aside time for date nights or family movie nights. AMC Theatres is a great option because it's close and so easy to go without much planning. Seriously, there's not many date options easier than a movie night. I can wear comfy clothes and just sit to enjoy a movie. I will take that over a fancy night out any day! Grab your tickets on Fandango ahead of time.
Do you have an AMC Theatres near you? Have you tried Coca-Cola Freestyle yet?