Ah, puppy problems. We have them over here. They aren't so much problems, as just puppy training issues. Thankfully, we have been introduced to many products that can help us along the way. Some of these items were received for review purposes, and some contain affiliate links. In any case, all opinions are our own.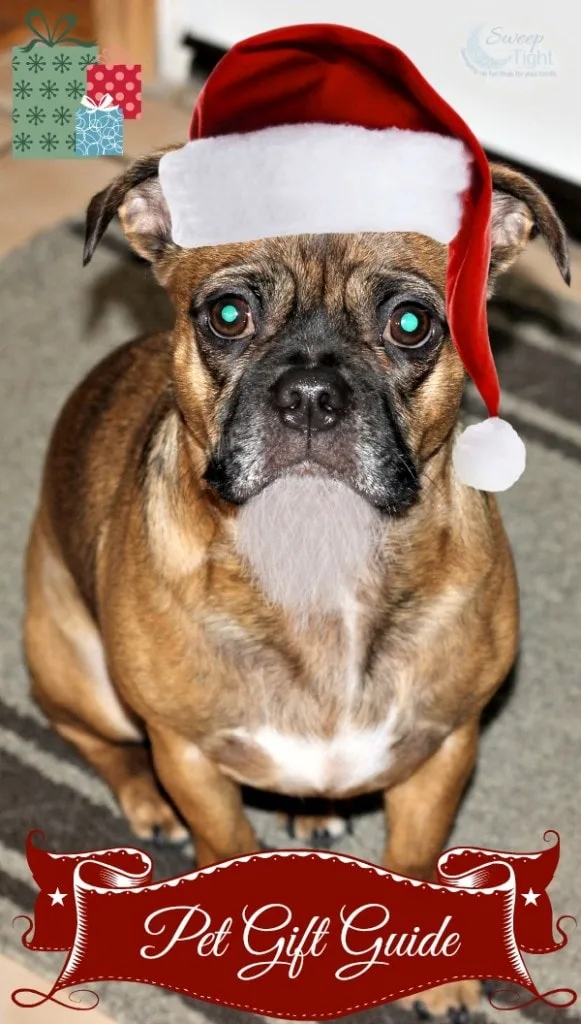 Anyone who has adopted a puppy knows that training can be challenging. There are so many puppy problems that can arise, and even carry on into adulthood. It takes a while to get to know your pet and see if they have any personality traits that might stay with them once they are full grown. I have organized this gift guide by puppy problems, but really they are great for any pet owners.
Pet Gift Ideas that Help with Puppy Problems
Boredom – Puppies and pets in general can get very bored, especially if their owner is not home all day. The Foobler is a self-reloading puzzle feeder that dispenses treats by a timer. It holds up to 2 cups of dog food or treats. The timer goes from 15 minutes to 90 minutes. Once it goes off a bell dings and a treat pops out. Pets quickly get to know the pattern of the Foobler. The anticipation alone can help prevent boredom.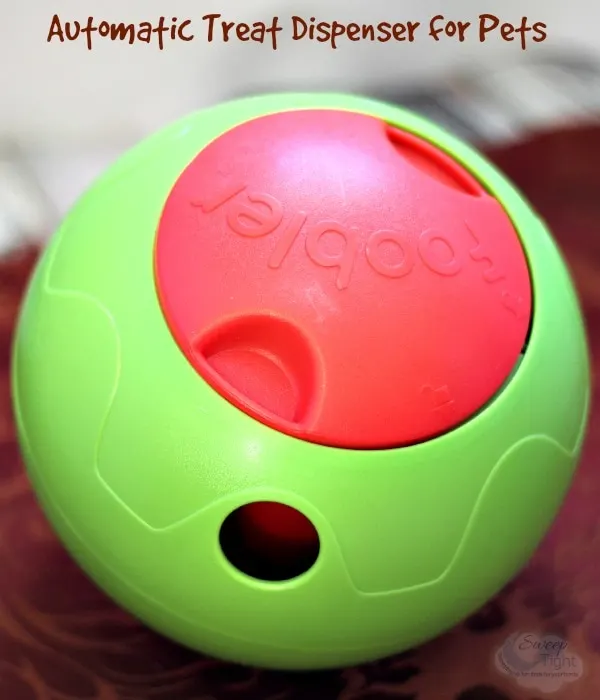 Potty Training – This is our biggest challenge with our new guy, Franklin. What seems to be working the best is what we call "potty treats." Every time he goes potty outside where he supposed to, we award him with tons of love and excitement, and a "potty treat". Tiny bite-sized treats work best for this. Our favorite is DOGSTREATS Minis in peanut butter. They are tiny and ideal for training. Our guys just go nuts for the peanut butter flavor. They are made with 100% natural ingredients, and the company donates like crazy. The treats are the perfect size for the Foobler mentioned above, too!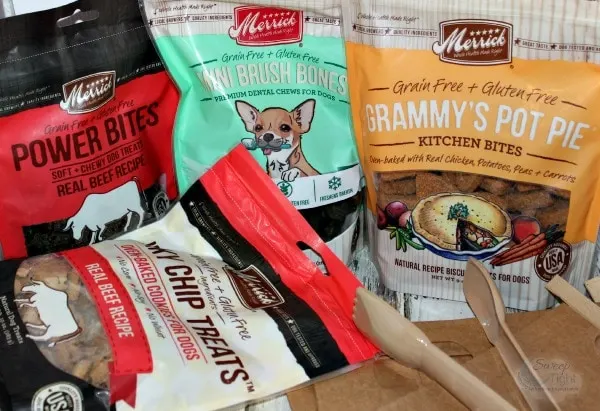 Chewing – Puppies need to chew. If you don't supply them with chewable items, they will chew your stuff. We love jerky strips from Merrick that are made in the USA using high-quality ingredients. Crump's Sweet Potato Chews are great, too. Sweet potatoes with the texture of jerky. Keeps them busy with pure nutrition.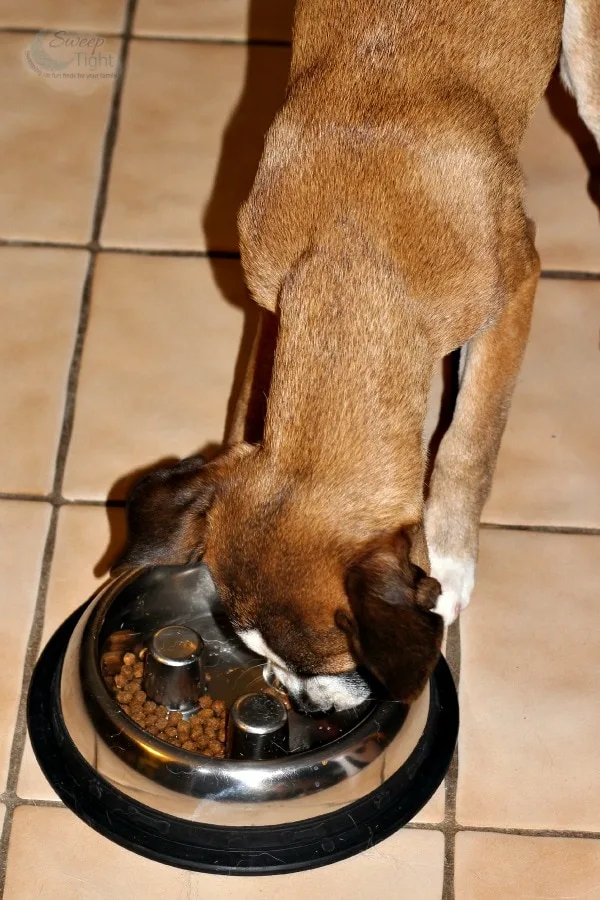 Eating too Fast – Puppy problems can get serious if they eat too fast. All pets can have this issue, and it can become very dangerous. To slow them down, use a stainless steel slow feed dog bowl from Brake-Fast. We met them at a pet expo this year, and they gave me a bowl. It's been a life saver for Franklin!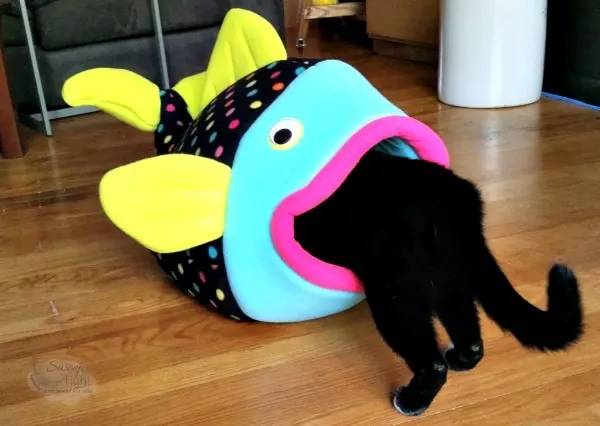 Anxiety – Pets, especially cats, like to have a place to curl up into. The Flounder is ideal for that. My sister's cat, Stewie, just loves to hide out in his Flouder. After he got familiar with it, it's like a perfect bed for him. He feels safe and secure in it. Flounders are made with love by Pet Threads. See more suggestions for calming anxious pets here.
Tough on Toys
– Hilo can bite a tennis ball in half in about a minute. Toys get shredded here very quickly. That's where the Tuggo ball is the answer. The Tuggo is durable with a tug-of-war style rope at the end. You can fill it with sand or water to make it heavier. Since Hilo has actually played with our 8 pound medicine ball, this is just what he needed. This toy will last for the long haul. It can be a workout for you and your pet to play with together!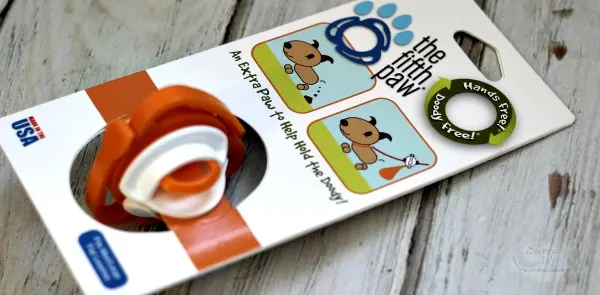 Walking – This product is more for the human. Hands-free doody pickup with The Fifth Paw. This innovative contraption clips to the dog's leash and holds the doody bag. It has a rotating ring to hold bags, treats, and keys.
There's just a few holiday gift guide suggestions for pet owners. Hopefully, it will help with any puppy problems, as well. Buying gifts for our pets is my favorite part of the holidays!