Busy puppies means happy puppies and less getting into trouble! It's so important to stimulate their little minds and nothing is more motivating than treats. With a Dog Puzzle you can keep them entertained and challenged for a long time. Product received for review.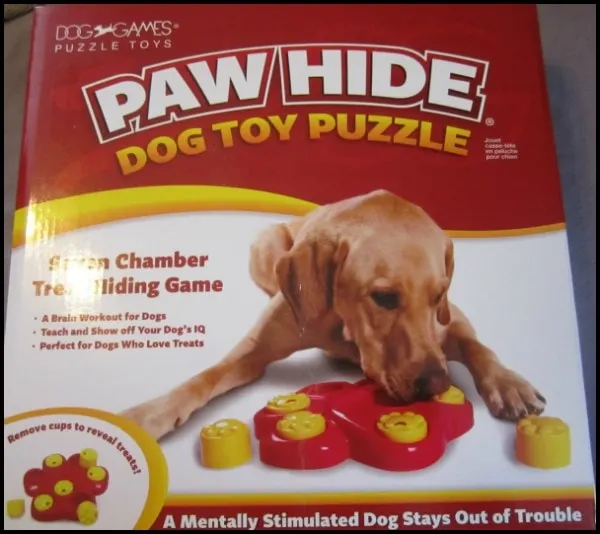 The Grump is now a little over 5 months old. He is the most food-motivated animal that I have ever met! We jokingly call him a "Roomba" because he just walks around slurping things off the floor. (Actually, it's quite horrifying, too.) Needless to say that this Dog Puzzle is ideal for him.
The concept of the Dog Puzzle is simple. It's kind of like a hide & seek game for pets. Just hide a treat in one or more of the chambers and watch your pet try to figure it out. This provides necessary mental stimulation and prevents boredom in your pet. It's like a fun doggy treasure hunt!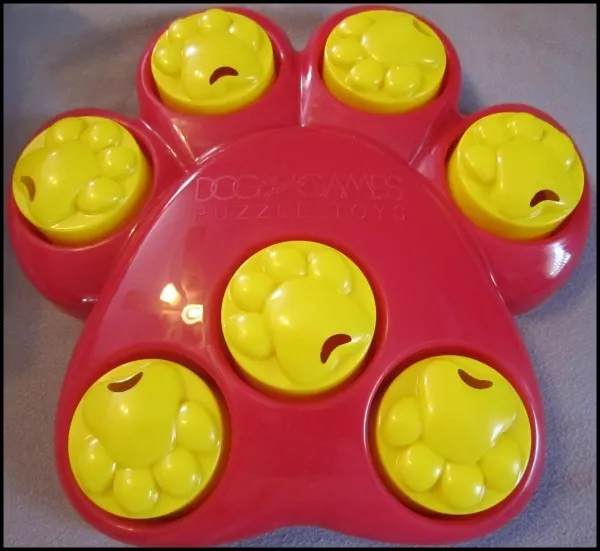 Another way to use the pooch puzzle is to slow down eating during meals. A lot of puppies and dogs can be prone to bloat, which can be extremely dangerous and even fatal. If you break up their meal into the sections of the treat puzzle, it will definitely cause them to slow down while eating. The Grump has actually barfed a few times because of eating too quickly. 🙁
Getting Used to the Dog Puzzle for Puppies
The first use was a little rough. As you will see in the video, The Grump had a hard time figuring out how to get his treats. His little brain was definitely working! You can see that at one point he gets the top off, but then Hilo snatches the treat. Whoops. I think he was a little confused, but he eventually got the hang of it!
I recommend trying this if you have a food obsessed pet. You can see in the video that Hilo loses interest quickly. Unless the treat is obviously there, he's not really into putting in the work to get it. Grump is determined, but needed assistance the first couple times. You don't want them to think the puzzle is a chew toy, so you have to guide them along. Overall it's a really cool way to keep your pet busy, entertained, and stimulated!
Purchase a Pet Treat Puzzle
Dog Puzzles can be purchased on the Paw Posse website for $23.95.