Our Hilo is trucking along on his dog weight loss journey. Never did I think we would have a weight problem with one of our dogs. We were surprised when the vet suggested that he shed some extra lbs. This post is sponsored by Hill's and the Pet Blogger Network. I am being compensated for helping spread the word about Hill's Prescription Diet Metabolic Food, but Sweep Tight only shares information we feel is relevant to our readers. Hill's Pet Nutrition, Inc. is not responsible for the content of this article.
Our Hilo and His Dog Weight Loss Journey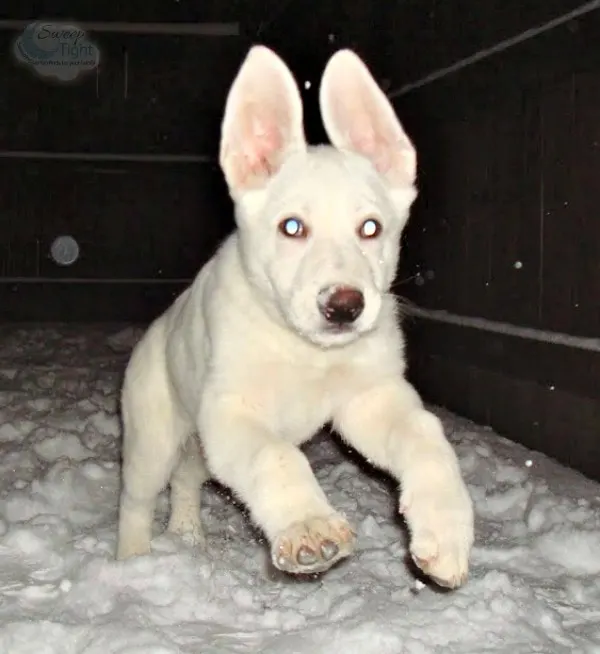 Hilo is our German Shepherd dog that we have had for years now. It feels like a year since we brought home our tiny fluff ball that resembled a baby polar bear. But, he will be 7 this November. It's so crazy how time flies. Being a bigger breed, it's common to have hip issues as they get older. Hilo has already been showing signs of hip problems for quite some time now.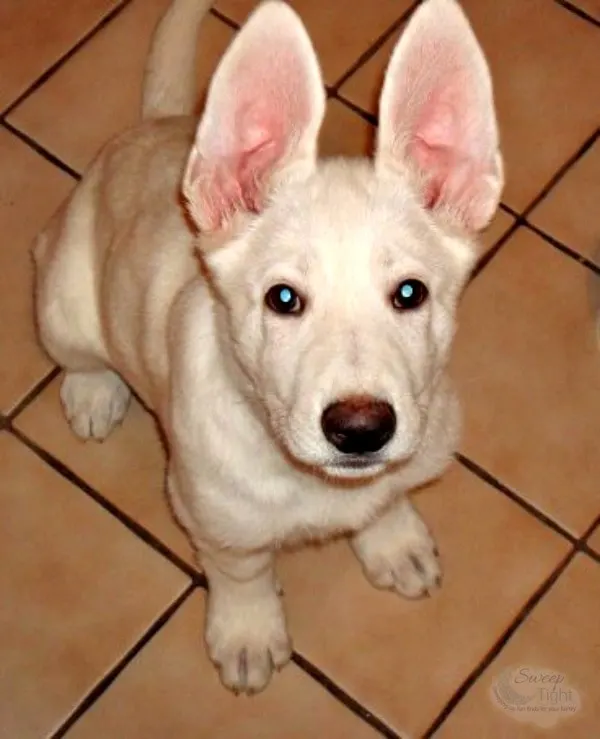 According to our vet Hilo's weight should be in the lower 90's. He has gotten up to over 100 lbs. 🙁 This is not due to junk food, as we rarely give our dogs table scraps. Apparently, we were just feeding him too much dog food and not being active enough. After this last winter everyone in the house put on some weight!
Most people would not think Hilo was overweight by looking at him. In fact, we were pretty surprised when the vet told us that. With all of his fur, he only looks fluffy, never fat. With bigger breeds you want them on the thin side. I guess seeing their ribs is actually ideal.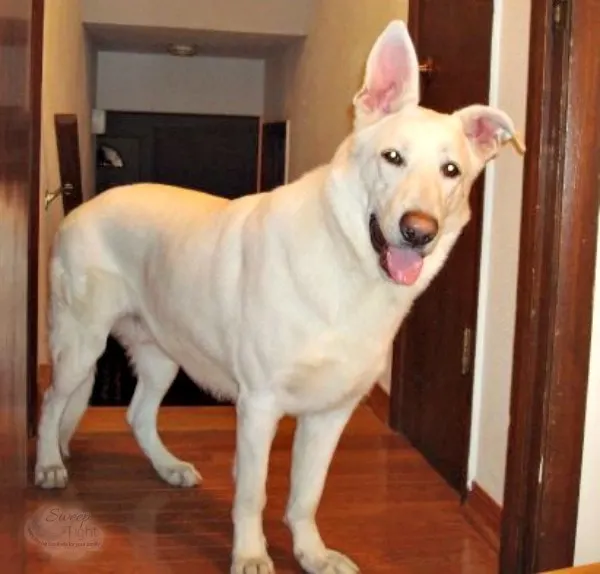 That's why our boy has been on his dog weight loss journey with Hill's® Prescription Diet® Metabolic Advanced Weight Solution. He absolutely loves the food, but it's been an adjustment. We had to start feeding him more because he started stealing food! He's never been that excited over food, so this was new for sure. After we upped his servings and added more treats, he was back to his normal self. I still have never seen him so excited to eat. It must be some tasty stuff cause he just loves it.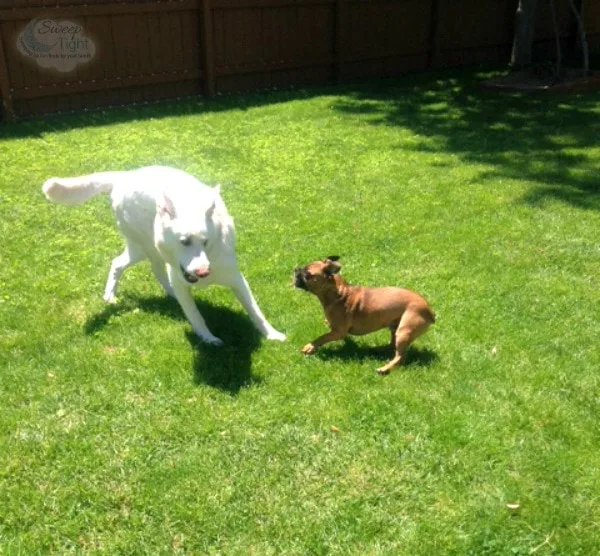 We haven't had Hilo officially weighed just yet, but we can tell that he's lost weight. He's been running around the yard like crazy, and zipping up the stairs with ease. I am sure losing a few pounds along with the warmer weather is pleasing his joints greatly!
Now that the weather is warmer, we can't wait to play with the dogs more often in the yard and go for long walks. Knowing that Hilo is on his way to better mobility makes summer activities even more fun!
Have you ever had to deal with dog weight loss?