I eat chocolate everyday. Yes, EVERYDAY. I am pretty sure I have a legit addiction and have no desire to change that. Especially since Alter Eco chocolate is basically good for you and the planet. For review, I received a variety of free chocolate products. All thoughts and opinions are my own.
Alter Eco Chocolate
Alter Eco chocolates are unique and delicious. But the absolute best part about this company is all they do to make the world a better place.
I mean, chocolate itself improves the planet in my opinion, but Alter Eco takes it to the next level. They make a high quality chocolate while improving the environment and taking care of people.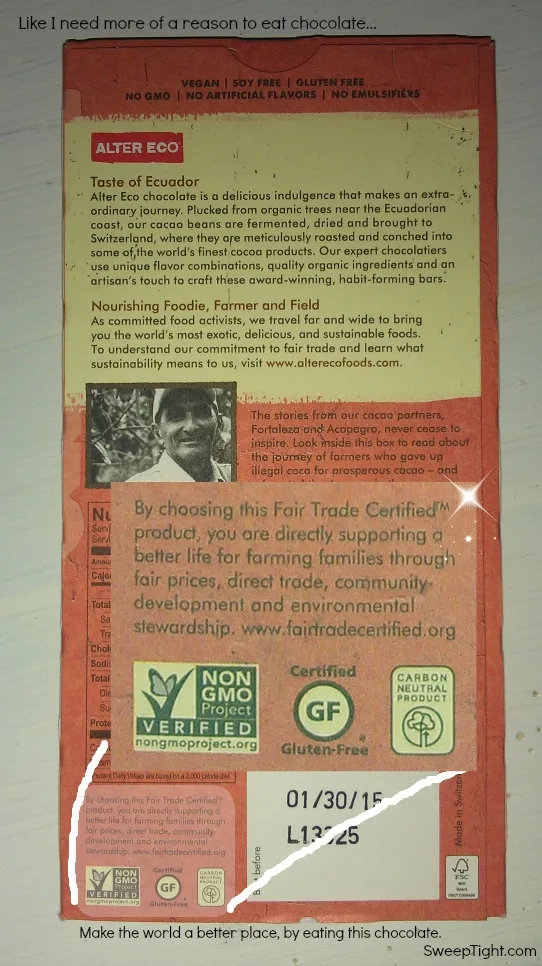 Even their truffle wrappers are compost-able! Hence, my hoarding them and creating this sad truffle graveyard. 🙁 I NEED more!!!
I tried the Velvet and Dark Truffles and they were both delightful. I prefer dark chocolate but the smooth and creaminess of either is just the thing to improve any type of day.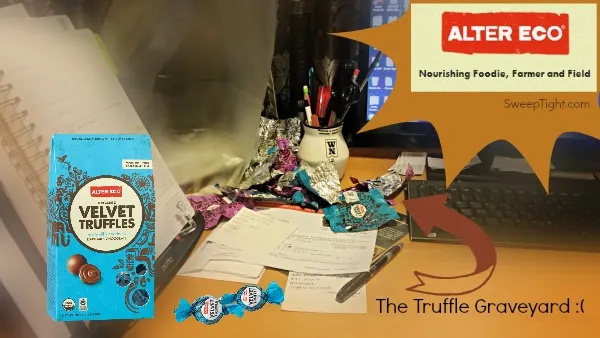 They offer a ton of unique and decadent flavors. Their newest Dark Salted Brown Butter is rich and reminds me of something a southern grandma would make.
The Deep Dark Sea Salt is also new and totally scrumptious. That sweet and salty combo is always a winner. My overall favorites are the Dark Mint and Dark Quinoa.
I'm a sucker for mint-anything and the Quinoa adds just the right airy crunch.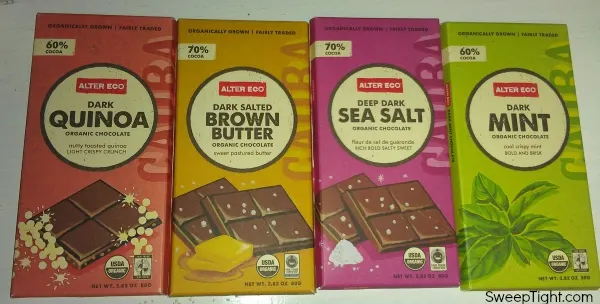 Which ones would you want to try? Visit Alter Eco to pick your favorites!