With Disney movies it's expected that the amount of feelings you experience throughout the show will be exponential. Disney is just like that. But that's why we love them. However, I didn't expect Disney Pixar's Inside Out to have the effect it did on me–and an entire theater full of people.
I was able to see the premiere of Inside Out in LA as part of an all expenses paid trip sponsored by Disney. All thoughts and opinions shared here are my own.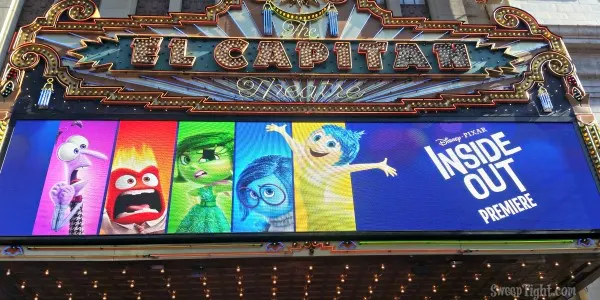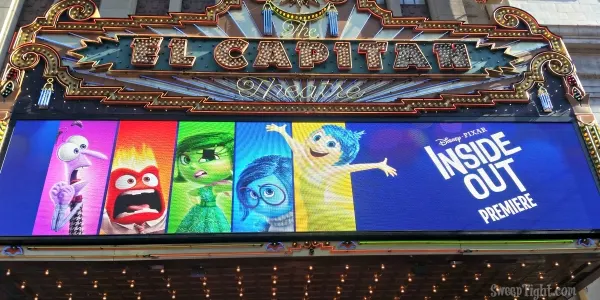 Inside Out Movie Review
Getting older has allowed me to get to know my emotions pretty well, but sometimes it's even hard for me to pinpoint what I'm feeling.
Occasionally, I really believe there are little characters up 'there' controlling my actions because I've acted before I even know why. It's part of the human condition–we're emotionally driven creatures.
Disney has now allowed us to meet our excitable little puppet masters.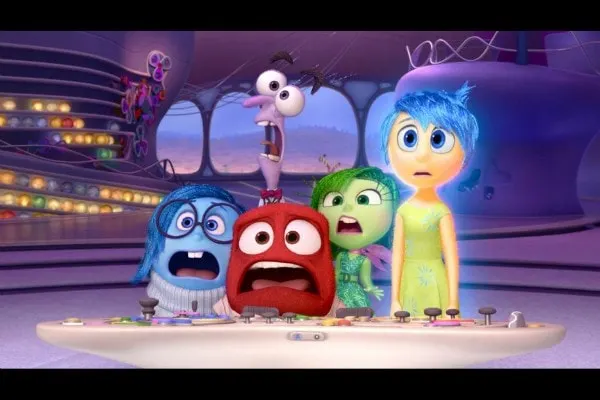 Being a parent, I've gotten to watch my kids sort through their emotions throughout all the stages of development and this had been extremely entertaining.
The brilliant minds at Disney have captured these antics exquisitely. This movie will have you smiling, laughing, snarling, sobbing, cringing, and nodding.
The theatre was thick with feels–everyone experiencing the same emotions simultaneously. Thankfully I had a couple extra napkins.
Tessa was sitting next to me and, good grief, we're both sappy slobs. Tears everywhere.
Inside Out illustrates Riley's emotional transitions through a variety of life events. This includes the cataclysmic-to-a-ten-year-old event: moving.
Her world is turned upside down and Inside Out. Naturally, her emotions are running to catch up and we get to see the struggle inside and out.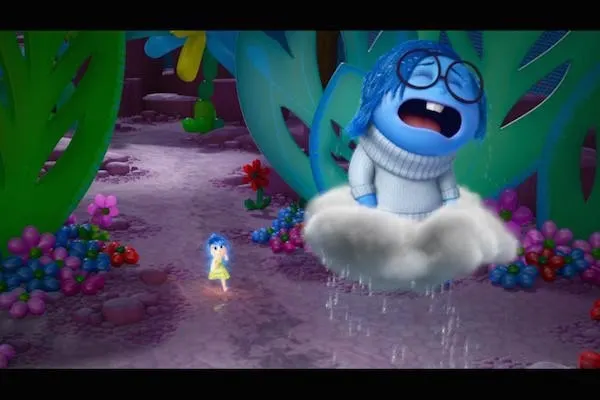 The movie has an excellent message. It's okay to be sad. It's okay to be mad. Even fear has a place to keep us safe.
Being honest with yourself and those around you about how things make you feel is healthy. Our emotions are there to take care of us and they work together to create a balance.
Life is incessantly trying to disrupt this balance and that's where communicating is of utmost importance.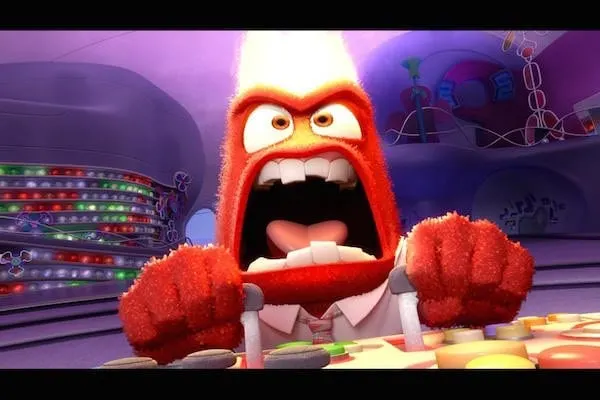 All relationships trigger an emotional response. Learning to give each of them a voice is a common struggle we all share.
Adults and children alike can learn a lot from this movie. Everyone can benefit from taking a peak inside and sharing what we find.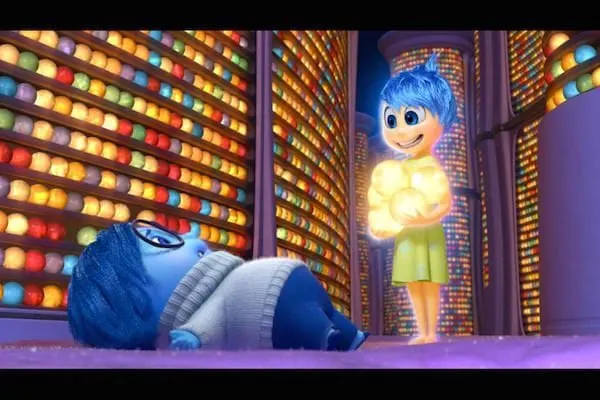 So, pack some tissues, grab your snacks and popcorn and get to the theatre to see Inside Out! It's in theatres everywhere TODAY! (June 19th, 2015)
When you get home, try this awesome craft with your kids! It's a great way to spark some emotional conversations and create lasting memories.
Click the image to download and print the instructions. 🙂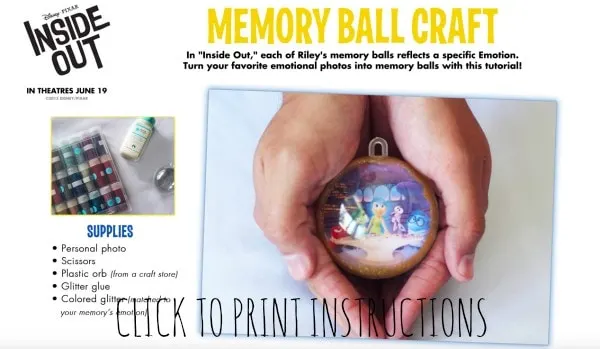 Be sure to come back and let me know how you liked the movie!