Migraine relief is the only thing you care about when a vicious migraine hits. When you have a true migraine, it can destroy your productivity for days.
This is a product-provided, sponsored conversation that contains affiliate links. I received a package of Stopain Migraine for my own personal use. All opinions, text, and experiences are my own.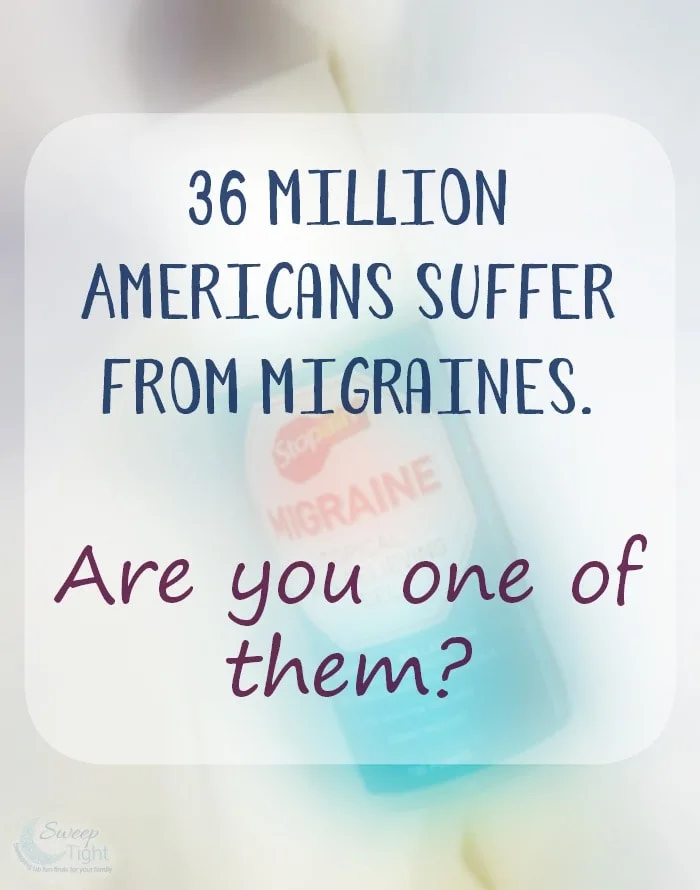 MUST READ ==> See how the migraine piercing has helped Shelley's migraines.
I will never forget the first legit migraine that hit me. I was trying to get something out of this sorry excuse for a cabinet that we have. This cabinet is a source of frustration and rage quite often.
Well, I got so angry that I felt a major pound in my right temple. That was it. I had a debilitating migraine for four days. Nothing would ease it, and I had to just lay in complete darkness. Since it was my first one, it really scared me.
Since that day, I started getting migraines a bit more often. It took me a while, but I started to recognize things that would trigger my migraines. Every person's triggers can be different, but some of mine are pretty universal.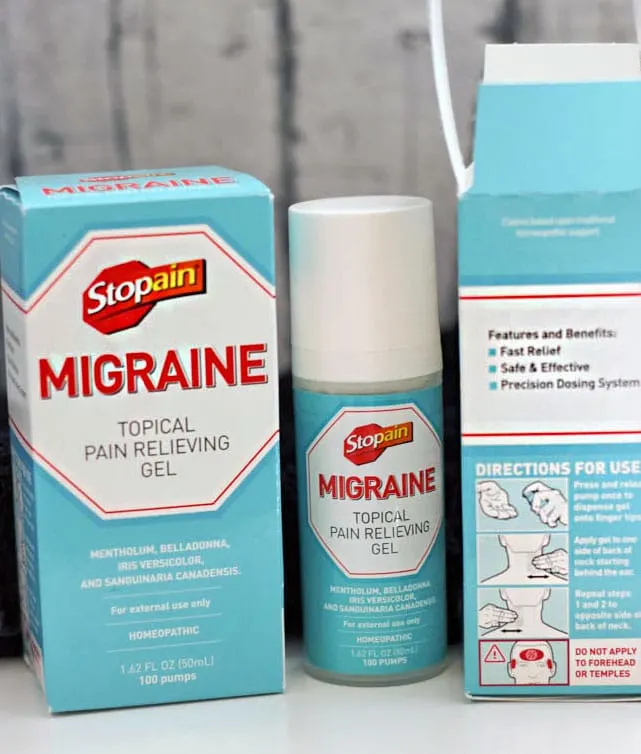 My Migraine Triggers
Strong perfumes – Strong colognes or perfumes are a huge migraine trigger for me. Even some strong floral scented lotions. Anything with an overwhelming scent does me in.

Exhaust fumes – Truck exhaust is horrid. When I work in the office, there will sometimes be a semi truck unloading and they leave their truck running. The fumes creep into the office and it's horrendous. Guaranteed migraine.

Extreme anger – When I get Hulk-like mad, I usually pop myself right into a migraine. This doesn't happen too often, but keeping my emotions in check is an ongoing battle.

Hormones – Welp. Not much I can do about that. I notice a pattern with my hormones and migraines as I age.
I know there are more triggers, but those are my big ones. Loud noises are sometimes a trigger. It seems like if I am flirting with a migraine, one loud noise can bring it on full-force.
Did you know that 36 million people in the US suffer from debilitating migraines? Migraines that last from four to seventy-two hours – that's intense.
Thankfully there's ongoing research to help with migraine relief. June is Migraine Awareness Month, so let's discuss this nasty topic!
Another medication-free method that's worth a try — the ear piercing for migraines.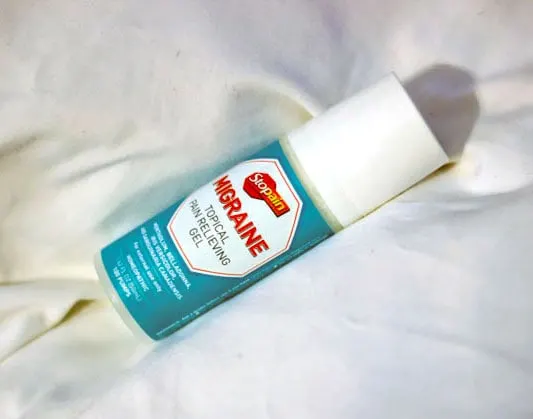 Fast, Topical Migraine Relief with Stopain Migraine
I know there are many oral medications available for migraine relief, but I have yet to have a good experience. Another time I will never forget – trying a prescription my doctor gave me for migraines.
Whatever it was restricted blood vessels and it made me feel like my throat was closing up. Oh my gosh, now add a panic attack to my migraine. Not pretty. That was the only time I tried to treat a migraine with oral medication specifically for migraines.
Stopain Migraine does not include aspirin, caffeine or acetaminophen, and there are no known drug interactions.
Stopain Migraine is a fast-acting topical pain relief gel used to safely provide migraine relief. It's applied topically to the back of the neck and behind each ear. You can use it alone or with medications with no fear of drug interaction.
Unlike other migraine medications, it can be used up to four times daily. The gel feels refreshing and soothing. It has a cool and slightly tingling feeling that I felt comforting and relaxing.
A recent observational study of the effectiveness of Stopain Migraine was conducted by the Jefferson Headache Center at Thomas Jefferson University. Based on the results of the study, renowned neurologist Dr. Stephen Silberstein and his team concluded that participants experienced a significant improvement in migraine pain.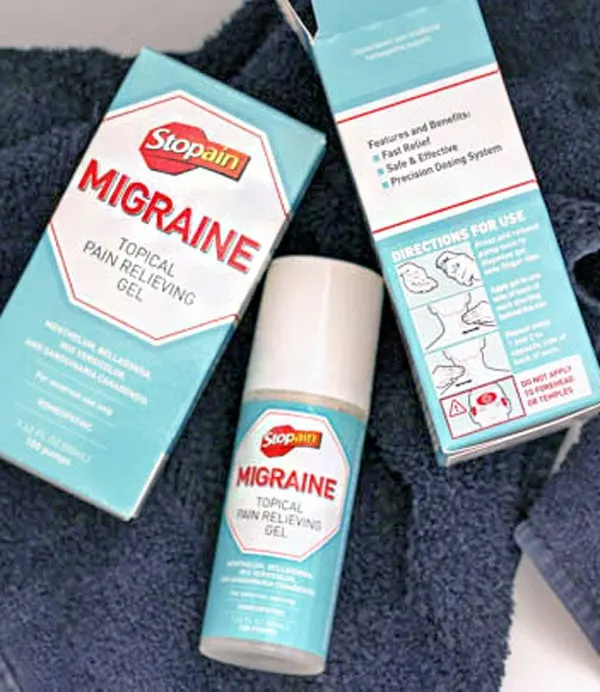 Savings and Where to Buy Stopain Migraine
Purchase Stopain Migraine at Walmart stores and online at www.Walmart.com and www.stopainmigraine.com. But first, get this savings: $3-Off Stopain Migraine Coupon Offer.
Stopain Migraine Walmart Gift Card Giveaway
Ten winners will each receive a $50 gift card to Walmart, where you can now find Stopain Migraine in the headache relief aisle. Weekly winners announced on the Stopain Migraine Facebook page each Friday through 7/17. Enter here.
This is a product-provided, sponsored conversation that contains affiliate links. I received a package of Stopain Migraine for my own personal use. All opinions, text and experiences are my own.