Thanks to Old Navy and CrowdTap, my cousin and I were able to try all their new suits and bikinis and keep our favorite! Old Navy bikinis are affordable and cute to stock up on for summer.
Old Navy Bikinis
Devan and I headed to the nearest Old Navy (not the one I usually go to) and were very pleased with the enormous selection of bathing suits. We grabbed all that we could carry and headed to the dressing room.
Being that this is a co-ed fitting room, we felt a bit awkward taking photos out in the open. But we really wanted to get decent pics so we asked an associate if she could help us out. We explained that this was for an online review promotion but she seemed extremely annoyed and refused to help. Maybe she was just having a really lousy day or hates her job. Either way, I still love Old Navy and Devan and I were not going to let the cranky lady ruin our fun. But, unfortunately, our pics didn't turn out as planned because we had to take them ourselves… so they are a bit "d-bag-ish" if you know what I mean. :/
Devan didn't end up getting this one-piece orange number, but I thought she looked so freaking cute. Classic.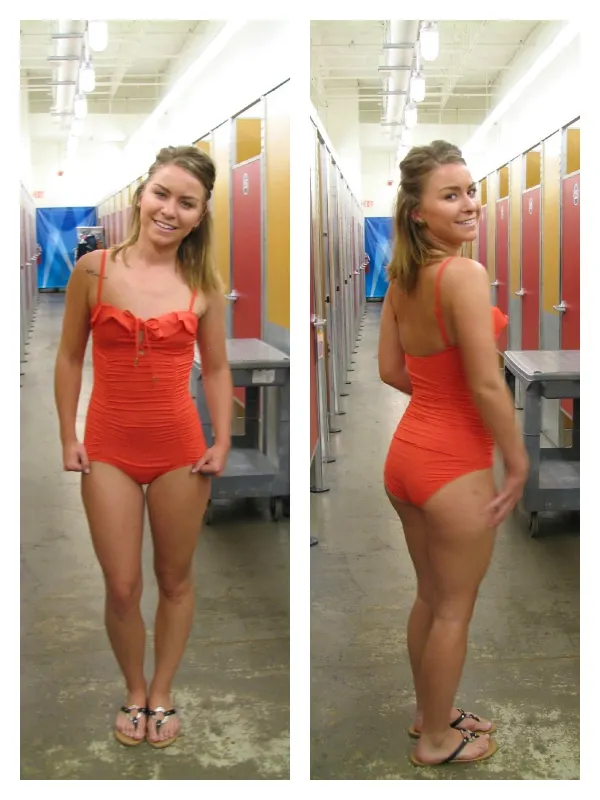 Okay, so this is what I mean by our pics turned out, well, just freaking awful. I swear, I'm not checking out my cousin's derriere. LOL
But doesn't she look just adorable in that crochet-eyelet two piece! (below on the left) She ended up taking that one home. 🙂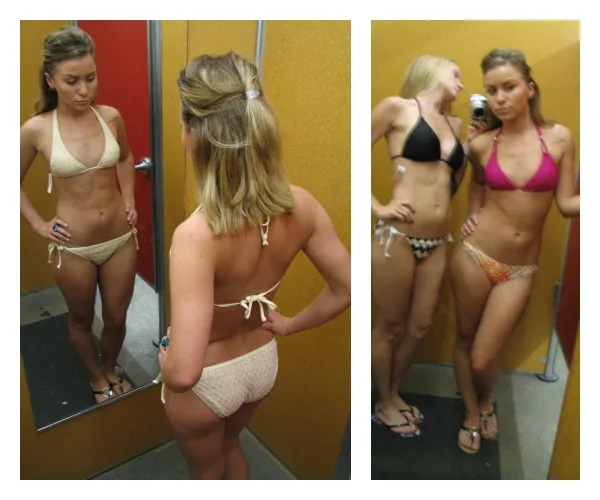 I love the color of this blue bikini (below/right), but some areas were very lumpy, like the lining just wasn't right… So, I ended up getting a mix and match. I went with the plain black string bikini top and crocheted bottoms (below/left).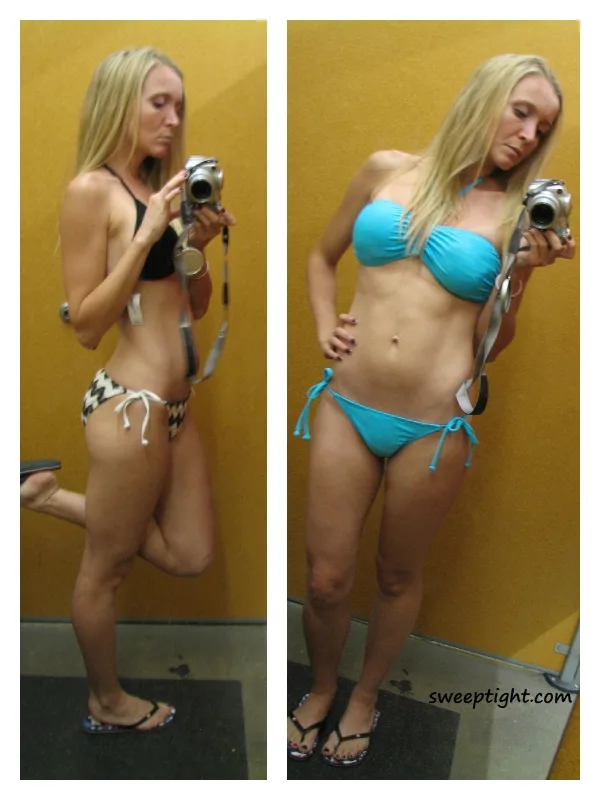 We, of course, had to peruse the accessories and both fell in love with these airy gauze pants! We both ended up getting them in black.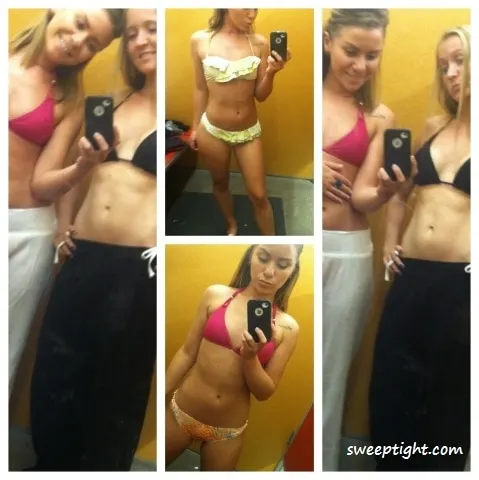 Thank you Old Navy and CrowdTap for this opportunity!