Stewie the Cat
Purina Cat Chow Real Stories Project:
Around six months ago, we rescued two cats. We found one a great, relaxed home and Stewie became our super house cat. He's got the best personality. He is not like the stereotypical stand-offish feline at all. He comes to the door much like a dog would to greet and investigate any visitors, comes when you call him and has taken on the role of ninja guard cat.
He is great with the kids and tolerates just about anything. He is smooshed, stretched and over-cuddled daily and loves every minute of it. When we leave for longer than a couple hours at a time he is completely disgusted with us upon our return. He will stay in the same room with us, but refuses to look at us. He will 'meow' into the empty space, as if to explain his anger. Then, after about an hour of that, he can bring himself to face us again… although I sometimes think he believes he has a middle finger.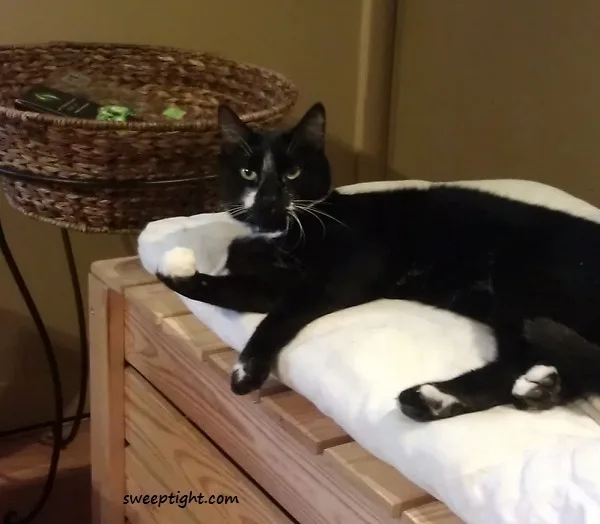 The other day, I messed up his whole world by putting an ice cube in his water dish. He sat and stared at it for a solid ten minutes before having the courage to spastic-ally attack it with his paw. He made a huge mess but it was hysterical. Next time I promise to catch it on video!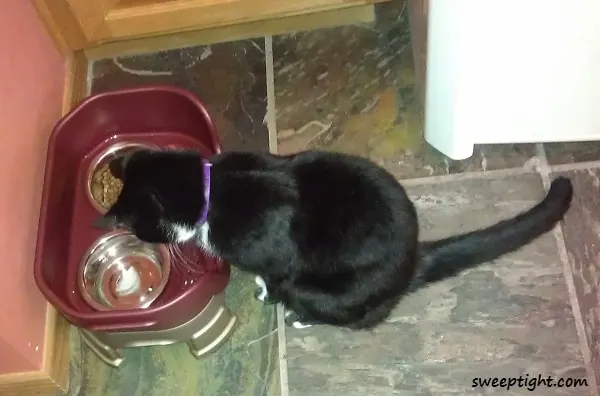 Purina Cat Chow Real Stories Project
Every cat person has a story — from how you came to own your first cat to the way he greets you at the door everyday and is always there for you — and now you have a place to share the once-in-a-lifetime events and everyday moments that make your relationship unique.
From now until July 31, you can participate in the Purina Cat Chow Real Stories Project Contest by submitting your cat relationship story at www.yourcatstory.com.
Five cat stories will be selected as the grand prize winners of the Purina Cat Chow Real Stories Project and will each receive a $5,000 cash prize, a one year supply of Purina® Cat Chow® brand cat food for one cat, and have their cat relationship story told through a Purina Cat Chow brand online video.

Disclosure: Purina® Cat Chow® partnered with bloggers such as me to help educate us all about their Real Stories Project. As part of this program, I received compensation for my time. They did not tell me what to say. Purina Cat Chow believes that consumers and bloggers are free to form their own opinions and share them in their own words. Purina Cat Chow's policies align with WOMMA Ethics Code, FTC guidelines and social media engagement recommendations.