Crazy cat lady is said with love, and not meant to exclude crazy cat men. We love cats just as much as any cat owner, that's why we have put together a list of gift ideas perfect for the people in your life that are owned by cats. This post includes affiliate links to help us spoil our own pets.
Crazy Cat Lady Gift Guide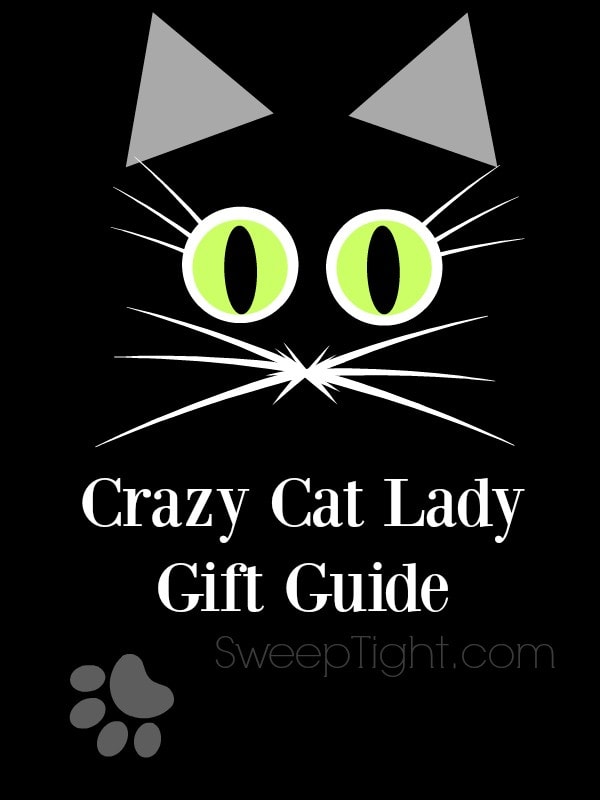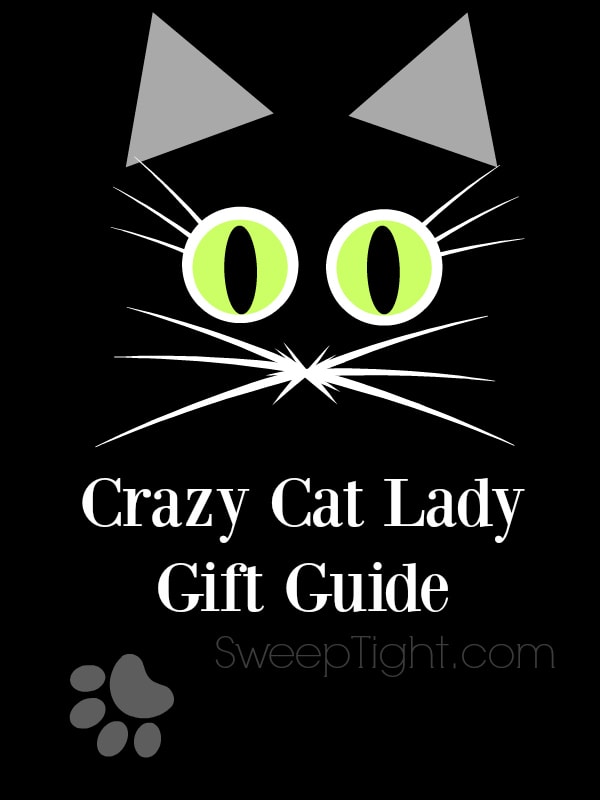 Cat Subscription Boxes: Monthly subscription boxes for cats are a win for both human and feline. It's fun to get surprises in the mail. Help your cat unbox it and see how excited they get. Sometimes, they might just opt for the box for a while. But, hey, whatever makes them happy.
Crazy Cat Lady Fashion
There is no shortage of amazing fashion to show your love for cats. One can adorn themselves from head to toe in cat cuteness.
 Find It Here Find It Here Find It Here 
Personalized Cat Gifts
Cat owners love items with their pet's name on them. Adding that personal touch shows thoughtfulness and that you put the extra time and effort into the gift.
Kitty Kitchen
Once I saw the cat embossing rolling pin I knew it was time to make some serious kitty kitchen additions. I mean, cat butt coasters? Everyone needs a set of them immediately. There are so many ways to make anyone smile with adorable cat accessories for the home.
Adventurous Cat
Ever wonder what your cat is up to while you're away? This is especially amazing for outdoor cats: the collar cam. Or perhaps a book of cats caught in the act of being their devious selves all day. Or if you'd prefer to track your pet on your smartphone, there's a gadget for that as well. If you have indoor cats, you need an interactive pet camera. Use an app on your phone to watch, and even play with your cats. You can send out that mysterious red dot that all cats love to chase for hours.
Stocking Stuffers – Affordable Gift Ideas
Here are some fun items for cat fanatics that are on the less expensive side. It's not about the price tag when it comes to the perfect cat gift. Even some squishy cat stress-relievers can brighten someone's day.
Who is proud to own the title of Crazy Cat Lady in your life? 
Rainbow Crumbs for You
Weekly newsletter with our latest posts and shenanigans.