As a young, single mom I've been incredibly fortunate to have the ability to be home with my kids the majority of the time. I've worked night jobs, taken classes around the kids' schedules, and had help from family that allowed me to have most days open to them.
Even now, as I sit here "working" from my couch, I've methodically engineered my life to stay as close to my family as possible. It's, for this reason, I feel a strong desire to support military families and all our service men and women that have allowed me such freedoms. Without their sacrifice, life as I know it would be just a dream. This post is brought to you by Walmart and The Motherhood. All opinions are my own.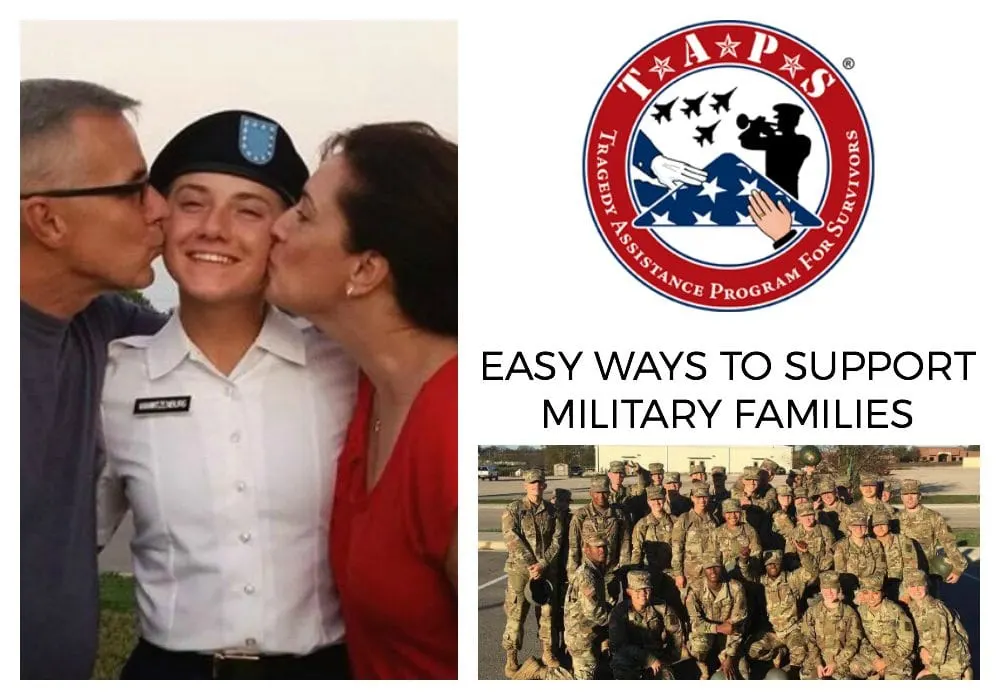 My Connection to our Heroes
My dear friend is a retired Marine and has had an enormous impact on my son's life. Through his distant influence, my boy has learned respect, discipline, and what it is to be a true hero. When no one is looking, these young men are doing countless acts of kindness. They look quite rough on the outside but are full of the softest fluff–the kind you'd find inside squishy plush bears.
My twin cousins joined the army last year. These beautiful girls didn't skip a beat. With smiles shining, they each took on every challenge of their training and excelled in their fields. Fourteen years their senior, I look up to these young women with honor and appreciation indifferent to age.
Their time spent away from families, friends, and carefree fun is felt by everyone. Their absence at the dinner table, in the pool, and at the Memorial Day barbecue is palpable, yet the positive effects they leave behind stick to all of us. The bittersweet sacrifice is important.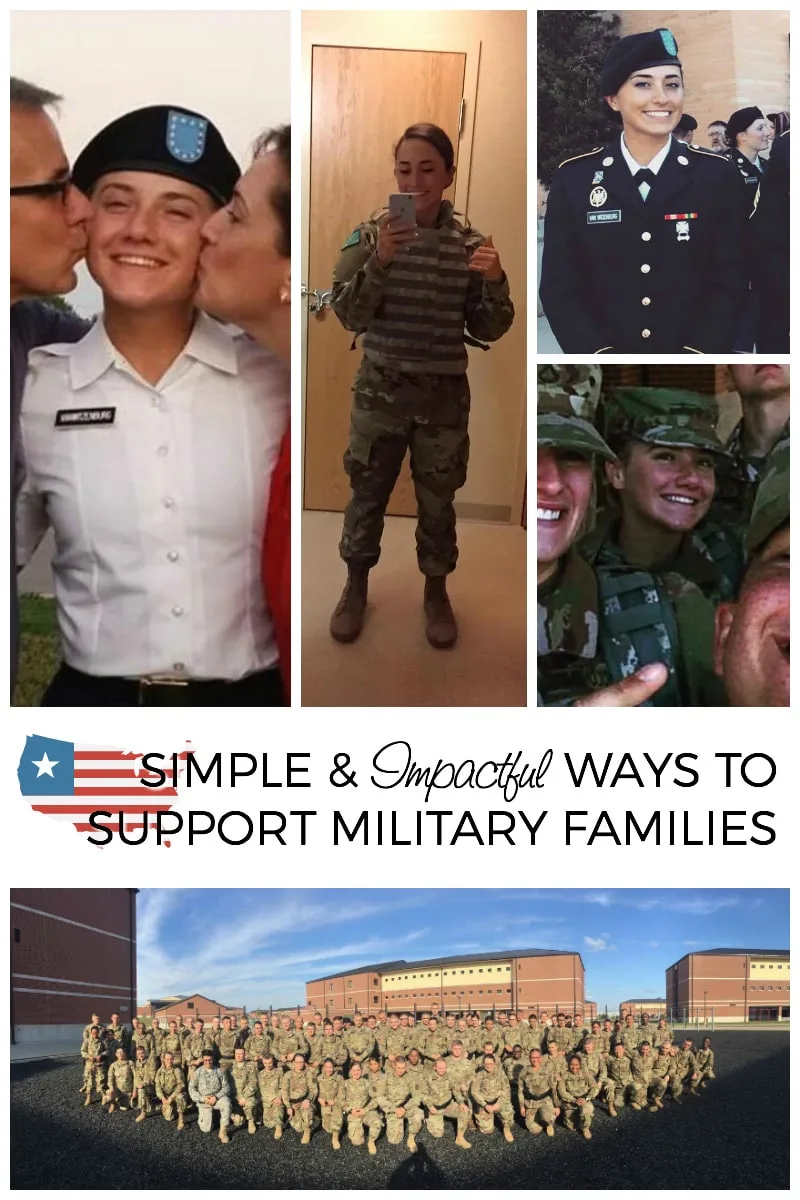 How to Support Military Families
I love my life. I'm overwhelmed with gratitude to have the luxuries I do and remind myself daily to be cognizant of why I have such comfort. Military families deserve our support all year long, now more than ever. According to the U.S. Department of Defense, each year, more than 200,000 men and women serving in the military return to civilian life and many find it difficult to navigate multiple agencies offering job placement and other services. In 2016, there were more than 450,000 unemployed veterans in the United States. Forty percent of whom were between the ages of 18 to 44.
This Memorial Day…
And every other day, there are so many ways you can support military families.
Donate or volunteer with organizations that support military families during all stages of service:

Consider donating time or funding to programs supporting families who have lost loved ones.
To support families who have suffered the ultimate sacrifice, Walmart is giving a $100,000 grant to the Tragedy Assistance Program for Survivors (TAPS), the national organization that offers help, hope and healing to all those grieving the death of a loved one serving in the Armed Forces. The grant will enable TAPS to reach more survivors through their Casework and Emergency Assistance Programs.Visit a wounded veteran or make a card or care package for a military family

Volunteer or donate to a charity that helps military families or veterans such as: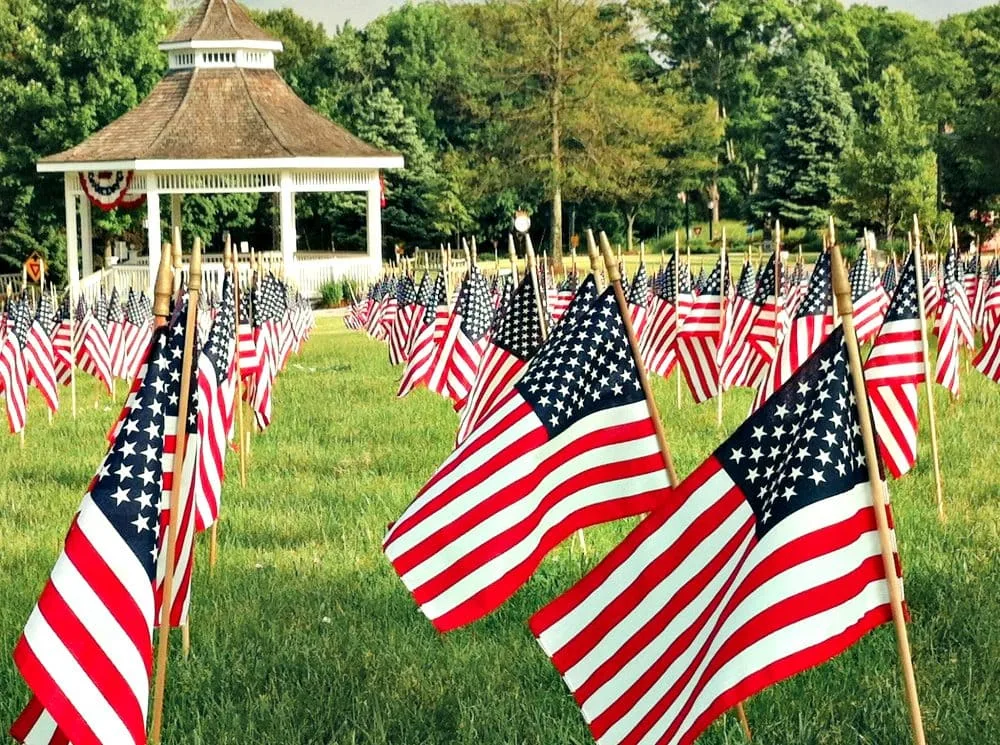 Share information with local military families in your communities about resources available to them. Walmart offers many benefits to veterans and military families:

Walmart's Military Family Promise guarantees a job at a nearby store or Club for all military personnel and military spouses employed by Walmart and Sam's Club who move to a different part of the country because they or their spouse have been transferred by the United States military.
In 2014, Walmart doubled a $20 million commitment to support veterans and their families with assistance for programs that provide job training, transition help and education through 2019.
Walmart seeks to support veterans and showcase the value they bring to the workforce and our communities through initiatives such as Hiring our Heroes, Greenlight A Vet and the Coalition for Veteran Owned Business.
Four years ago, Walmart introduced the Veterans Welcome Home Commitment, which guarantees a job offer to any eligible, honorably discharged U.S. veteran who was within 12 months of active duty, with a goal of hiring 250,000 veterans by the end of 2020.
As of now, Walmart has hired more than 170,000 veterans, and more than 22,000 have been promoted to jobs with greater responsibility.

Take a moment to honor those who have served and made the ultimate sacrifice:

As your family enjoys time together this Memorial Day, take a moment to remind your kids why we celebrate Memorial Day–to honor those who have made the ultimate sacrifice.
Take your family to a local Memorial Day parade or help plant flags at a local military cemetery.
How do you support military families in your community?