This is a sponsored post written by me on behalf of Adaptil for IZEA. All opinions are 100% mine.
How to help with anxiety in dogs is important to me. Being a human that has an anxiety disorder, it's the last thing I want my pets to go through. Each one of our three dogs has a unique personality, and have different things that bother them. For some dogs, it may be mild. For other dogs, it can be quite severe. That's why it's so important to know how to help with anxiety for our dogs.

4 Tips on How to Help with Anxiety in Dogs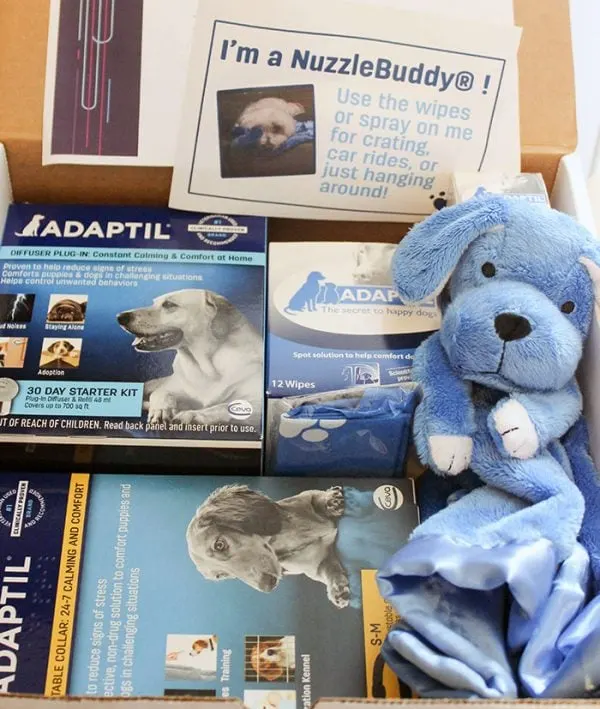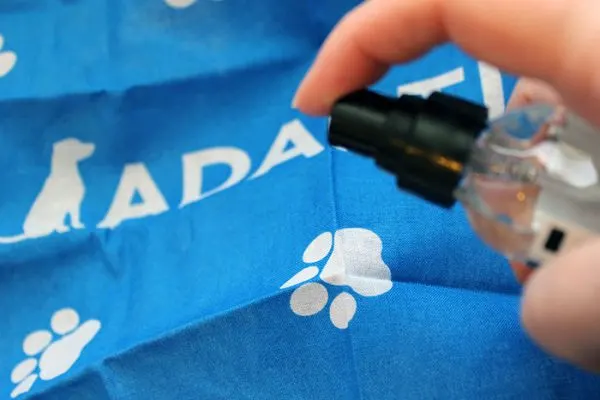 A dog that has fears needs a little TLC to help him get through the days. Maybe he just needs a little help getting through particularly stressful times like the 4th of July or thunderstorms. Or maybe he needs help everyday. There are some dogs who are afraid of the world and everything in it. Whether they need a little help or a lot, there are things we can do to help our dogs with their anxiety.
A Safe Space The first thing to do for a dog with anxiety issues is to make sure he has a place to feel safe and secure in. Whether it's a cozy spot in the corner of your bedroom or a crate, a safe, secure space is the very first thing you need for a dog with anxiety issues.
Routine Routine is important for a dog who is chronically stressed. Just like people who have anxiety issues, dogs with anxiety issues like to know what's coming next. Feed him at the same time. Walk him at the same time. Keep it all very smooth.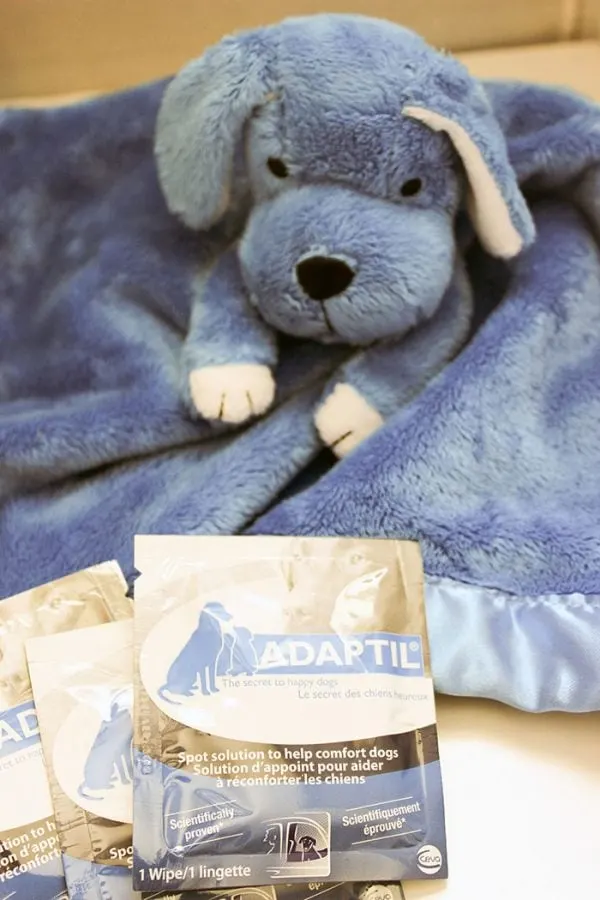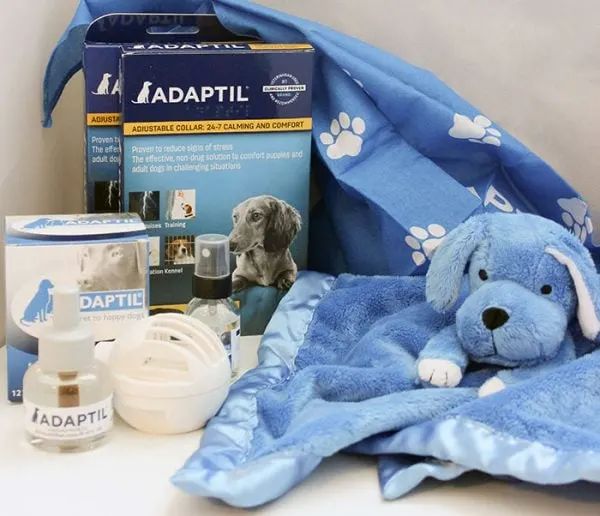 Reduce Stress This seems like a no brainer, but you'd be surprised. If your dog wigs out when people come over, make sure you move him to his safe place BEFORE company comes. Schedule visits if you can. If your dog is afraid of cars, take him to do his business in the back yard. Little things like that are so helpful when it comes to how to help with anxiety in your dog.
Use Adaptil Products and be #FearFree Adaptil products are designed to help ease your dog's anxiety. These products USE NO MEDICATIONS. I think that's important to note. You aren't drugging your dog or putting anything off into your home's air. Adaptil products use pheromones to calm dogs naturally. These pheromones are a drug-free way to promote a feeling of calmness in your dog. Their products include diffusers, collars, sprays, and wipes.
Read next: Helping our anxious dog over the holidays.
A Major Key in How to Help with Anxiety in Your Dog
Adaptil® products work. My vet recommends them and she uses them in every exam room and in the back room, as well. By using pheromones, Adaptil helps ease anxiety in an all-natural way that's 100% free of medications. If you want to know how to help with anxiety in your dog, follow the tips above, and ask your vet about Adaptil. Find out more. My vet swears by it. Check them out on Facebook.