Car and racing games have been a family favorite since the kids were little.
Physical games and digital, we've been playing them since I can remember.
With the highly anticipated release of Disney Pixar's Cars 3, we were thrilled to try out the Piston Cup Showdown game.
The game is for kids five years old and up. We definitely fit into the "and up" category. But it didn't matter!
This post is sponsored by Spin Master. We received the racing game and compensation. All thoughts and opinions are our own.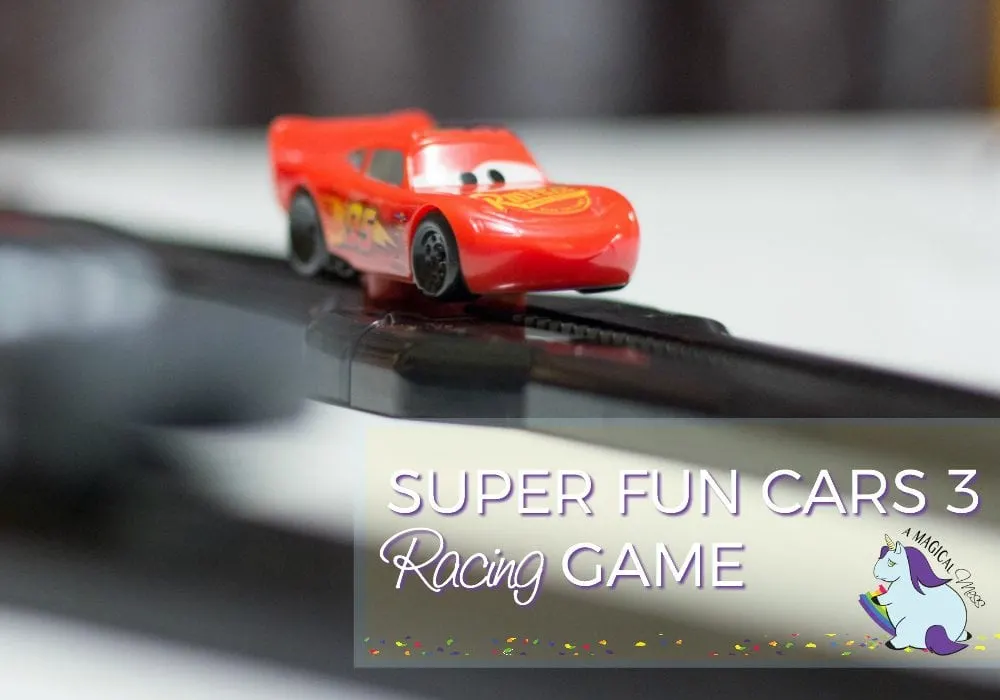 Car and Racing Games – Piston Cup Showdown
It's a race to the finish line with Lightning McQueen and Jackson Storm!
Players hit their gas pedals to advance their car–but if they don't follow the traffic lights, they are sent back to the start.
The concept of the game is simple but truly fun for all ages.
My kids are fifteen and twelve, and they had a ton of fun playing Piston Cup Showdown.
Racing Game for Kids 5 and Up
This racing game teaches kids to play by the rules. "You're not going to win by cheating." They have to follow the traffic lights.
Green means GO–pump your button as fast as you can.
Red means STOP–if you're still hitting the gas, you'll be told to start over.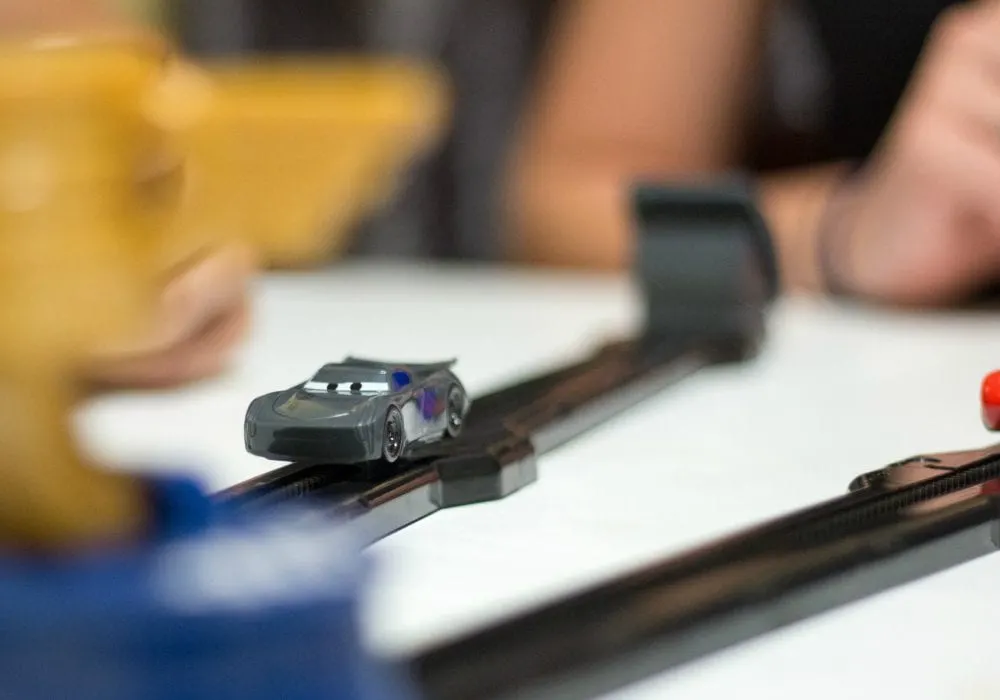 In all the excitement it's super easy to run those red lights.
Even my older kids had to learn how to use discipline and focus to win.
They're now using the game as an argument settling method.
They're bartering their chores back and forth, and it's hilarious.
Anything to keep them smiling through litter box duty and sorting smelly laundry is a winner in my book!
Quality
The construction of this game is excellent.
It was easy to assemble–but does require an adult, 3 AAA batteries, and a Phillips head screwdriver to fully put together.
(The battery compartment is held shut by one small screw. Otherwise, the track pieces just snap together.)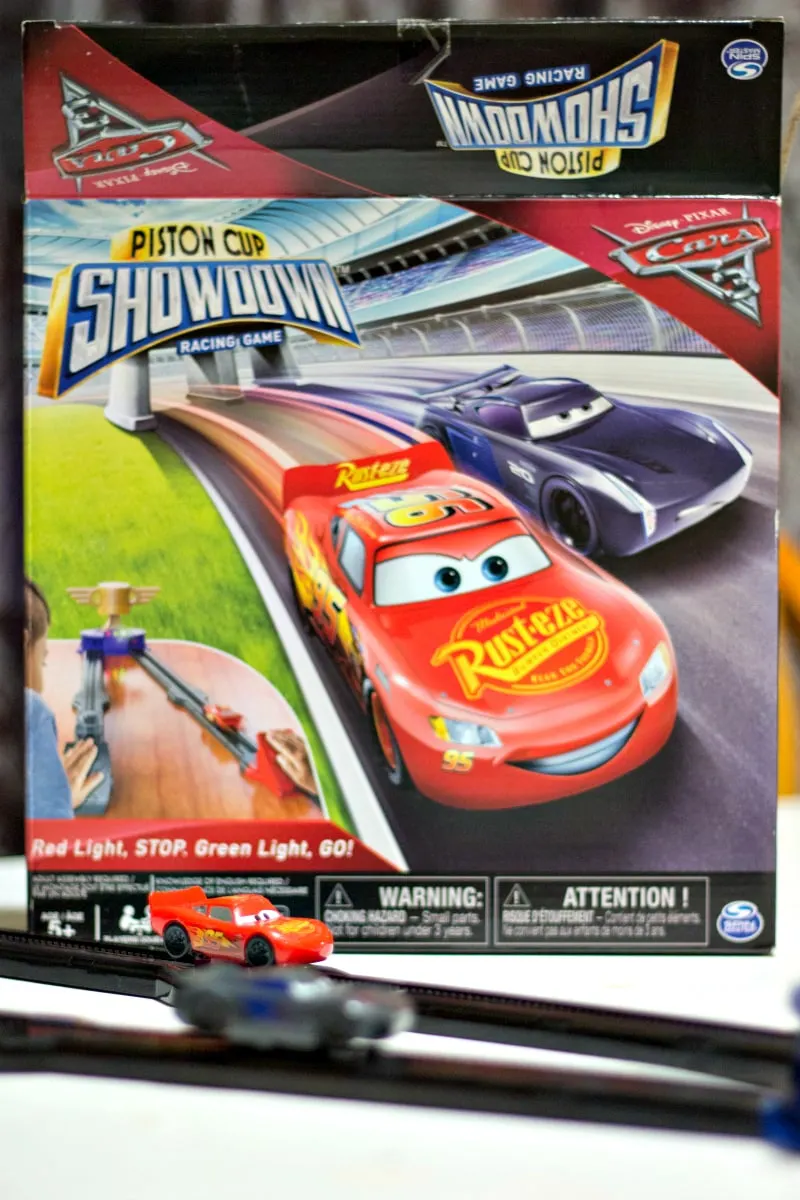 It only takes like five minutes, but I was surprised with the materials.
They are exceptionally smooth, and the graphics are top notch.
The sound quality is also really good with the voice commands.
After you're done playing, the game can easily be disassembled and put back into its box for convenient storage–which I find crazy important because I keep all games in their original packaging.
Although, it makes a cute decoration for a kid's room if that fits the theme.
Where to Buy
Spin Master Games Cars 3 toys are available now at Walmart and Toys"R"Us.
For just $19.99 you can entertain your kids for hours.
What are your favorite car and racing games?
Would your kids love this Cars 3 game?