When you have kids several years apart, finding games they can enjoy together can be a challenge.
My little sister's children have six years between them.
But when we set up the Wobbly Worm game, it was like everyone was a kid.
I received product and compensation to facilitate this post. All thoughts and opinions shared here are my own.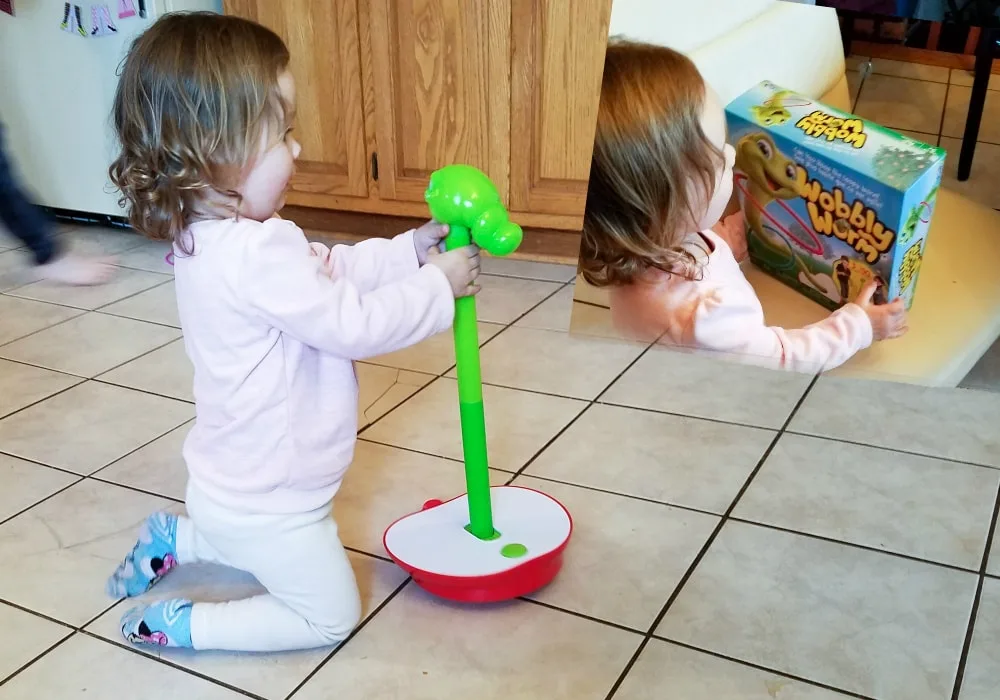 The Wobbly Worm Game
It takes seconds to set up and provides instantaneous fun.
The second little Kinslee figured out what to do she began jumping around, clapping, and laughing while trying to toss the ring around Wobbly Worm's head.
It does require C batteries so make sure you've got those on hand.
The taller you make Wobbly Worm, the more of a challenge it becomes to get the ring around the head.
This made the game super enticing for older brother Alec, who was determined to master his wobble-aim.
Meanwhile laughter and running around ensued.
The Wobbly Worm game really does get everyone moving.
You're bound to miss your target–which adds to the fun–and you have to fetch your rings.
Everyone in the house couldn't resist the challenge and even the adults were hooked.
The box says the game is ideal for kids ages 2-8, but I'd say it really is for ALL ages.
Lasting Fun
We ended up shortening Wobbly Worm to make it a little easier for Kinslee and the game was no less fun.
But it really does grow with your child.
As they age, you can add to the height and keep the game interesting.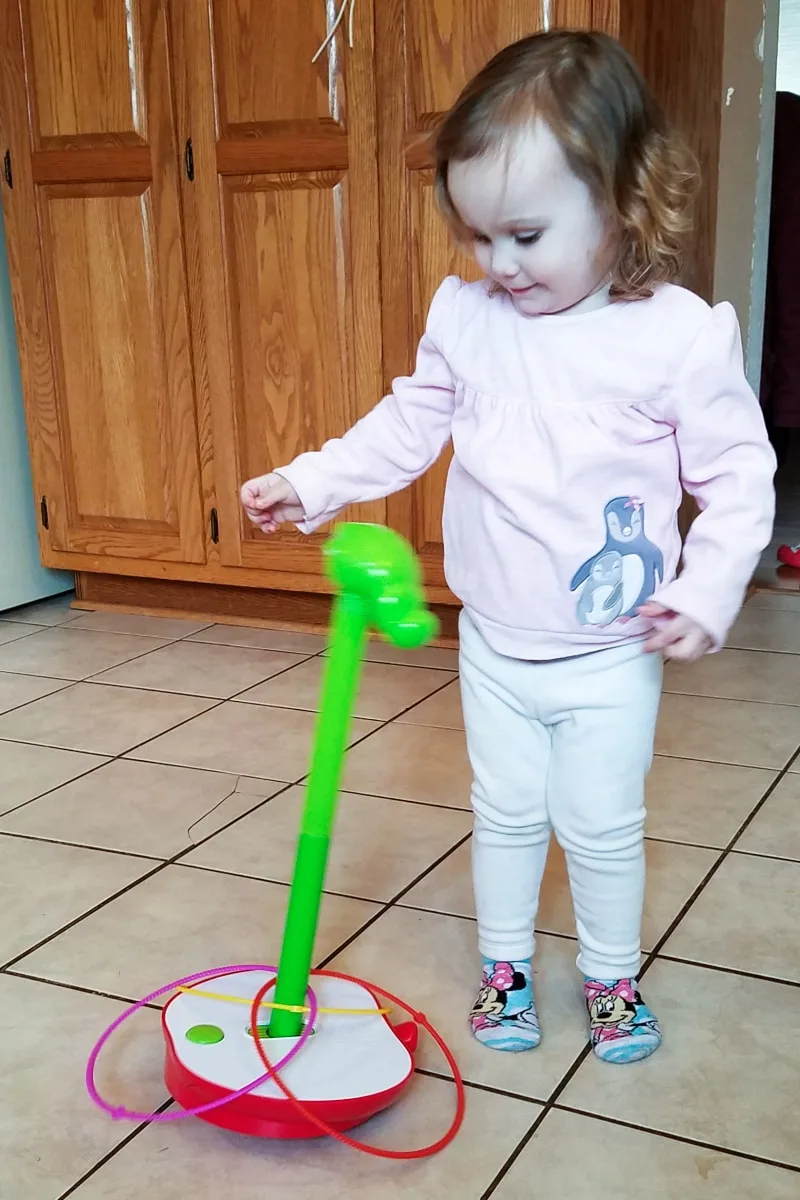 This is the perfect rainy day activity and keeps kids off of digital screens.
I love to see them being so active!
Can't wait to see this game in action at the next preschool playdate!
Purchase Wobbly Worm at Walmart, Target, and Amazon.
Who do you know that would love this Wobbly Worm Game?