The 2015 Kia Sedona is a spacious family vehicle that's a pleasure to drive. With its third-row seating, it's perfect for larger families. We received a loaner for review purposes. All opinions are my own.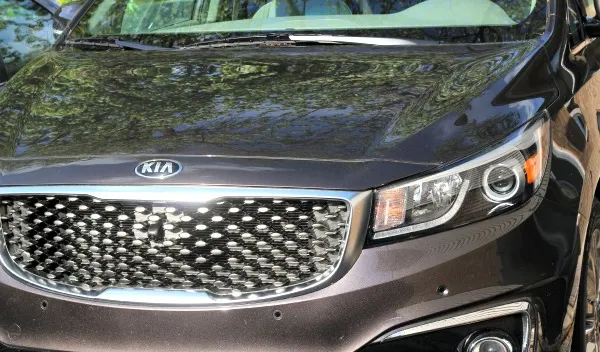 Believe it or not this was my first time driving a minivan. There's only two of us here not counting the animals, so there's never been a necessity for a van. When it first arrived I was a little nervous to drive it. I am used to driving large vehicles, but never one with so many rows. I was concerned that I wouldn't be able to see out the back window to see what was going on. Silly me, forgetting that the 2015 has serious cameras, so no need to worry at all. There's a backup camera and an amazing surround view camera. So it's easy to see what is going on around the entire vehicle.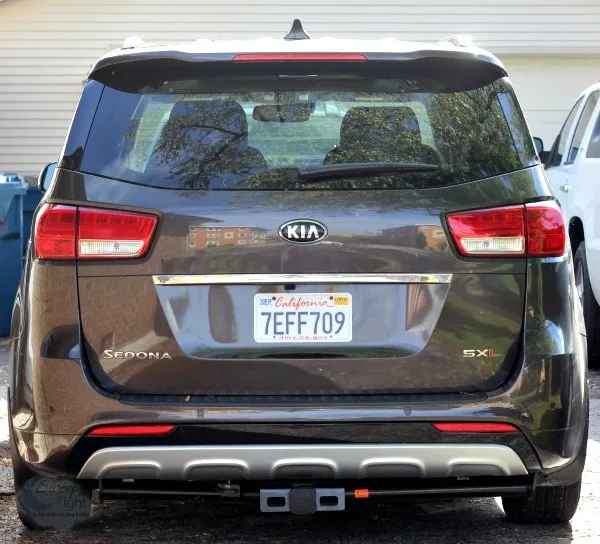 Kia still impresses me with their color options. The 2015 Kia Sedona we drove was Titanium Brown, which was a shimmering chocolate color. It was one of the many Kia colors that are unique to me. The leather interior was also a beautiful color that blended well with the exterior.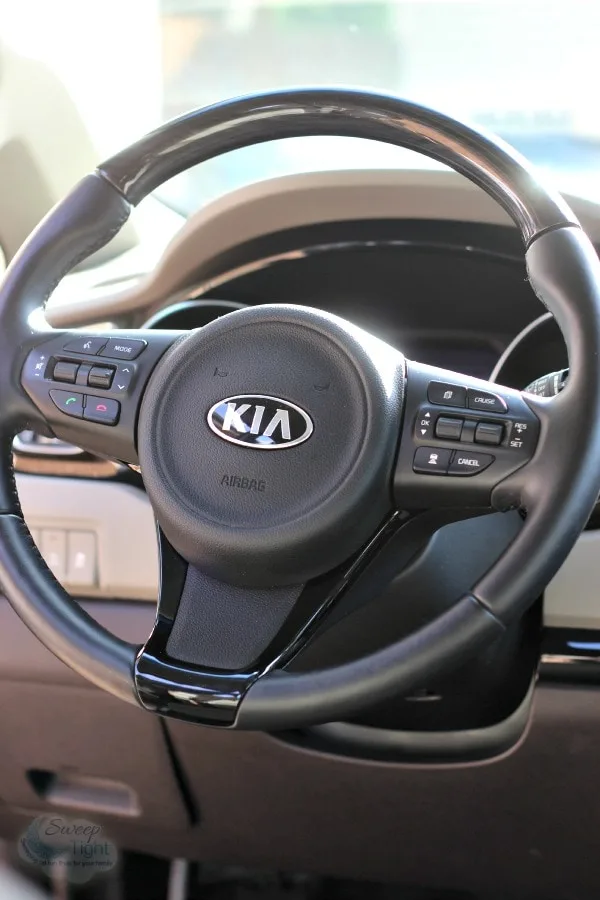 One of the main things Mike and I both noticed about the vehicle was the space. The front feels so spacious from the driver or passenger seat. It's wide without being awkward to navigate. I was zipping around in it easier than I do my in big truck.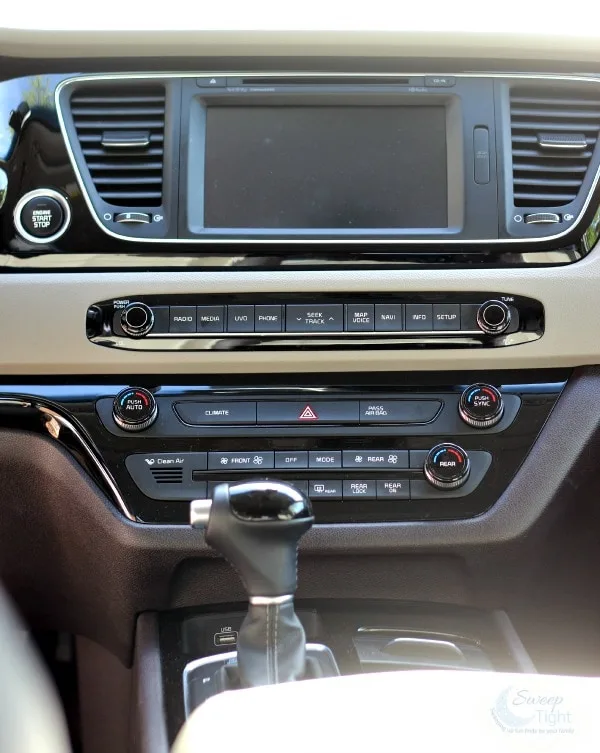 2015 Kia Sedona Safety Features
Regardless of how awesome a family vehicle is, it has to be safe. The Kia Sedona has many safety features like the following:
Dual Front Advanced Airbags
Front Seat-Mounted Side Airbags
Full-Length Side Curtain Airbags for All 3 Rows
Front Active Headrests
Lower Anchors and Tethers for Children
Anti-Lock Braking System
Brake Assist System
Traction Control System
Electronic Stability Control
Tire Pressure Monitoring System
Other Kia Sedona Features that Impressed Me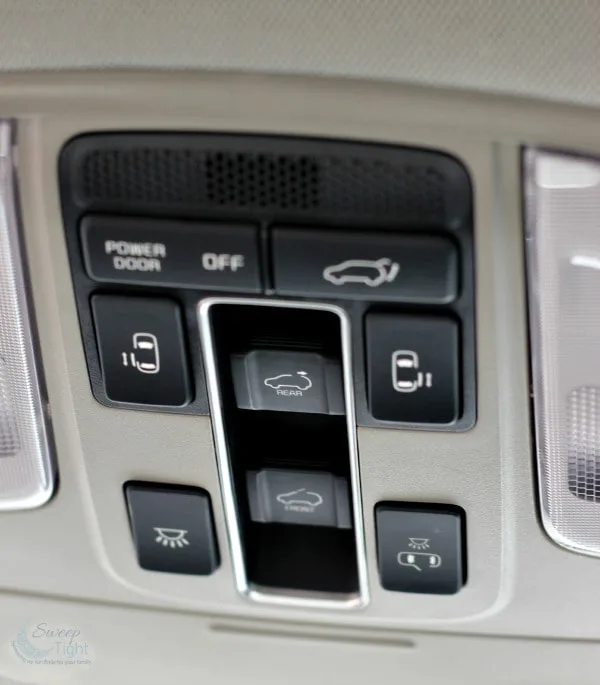 There are many impressive options on the 2015 Kia Sedona. I love the keyless entry, and the ability to open both sliding doors with the push of a button. Just push a button and let the kids file on in. Dual sunroofs are a great way to brighten up the spacious minivan. There are several 110V power plugs to charge devices, as well as a few USB ports. The fold-in third-row seating is easy to fold up and down. It can be down quickly and easily. The trunk is very deep regardless if the third row is up or down.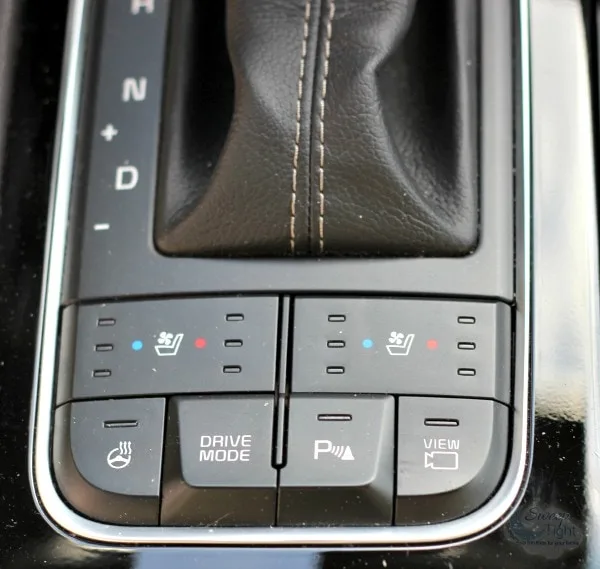 If there ever comes a time where Mike and I should need a minivan, I would consider the Kia Sedona without a doubt. It was a pleasure to drive and would be a dream during a road trip – regardless of how many people you are hauling!