While on an amazing press trip to LA, I had the opportunity to interview two Disney stars from the movie, Teen Beach 2. Which airs June 26 on Disney Channel. You're not going to want to miss it.
The movie is full of remarkable talent, an adorable plot, and inspiration–especially for young girls. By far one of the coolest experiences for me was getting to talk to Jordan Fisher and Chrissie Fit from the movie. I was given this opportunity as part of an all expenses paid trip sponsored by Disney. All thoughts and opinions shared here are my own.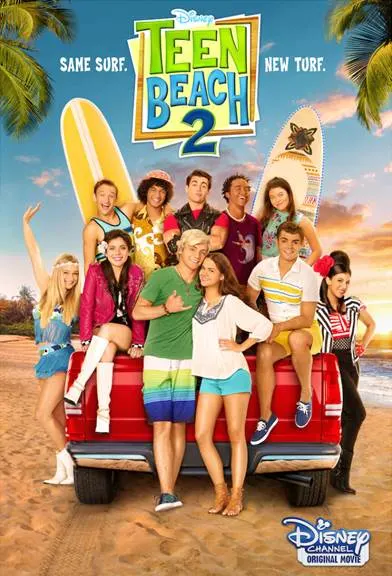 Disney Stars Jordan Fisher & Chrissie Fit
Jordan Fisher ("Seacat") and Chrissie Fit ("CheeChee") are two Disney stars that are charismatic, sweet, extraordinarily talented, and caring. It was an honor to meet and talk with them. Dancing with them… well, that was a blast too!
During the interview, they shared stories with us about how they came to love acting and dancing. To their surprise, Jordan and Chrissie's stories were quite similar!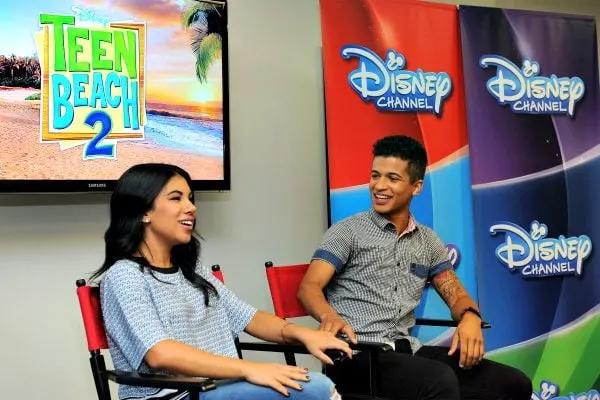 How 5th grade Love Drove Them to Act
Jordan told us he had a crush on a girl in the 5th grade that joined the drama club. So, naturally, he joined too. He said "And so I started acting and singing and dancing all on the same day. I was 10."
Chrissie then chimed in, "That's so crazy 'cause I guess my acting story is similar to yours because in 5th grade this Spanish teacher was doing this production… and only 6th graders could go…" She told us her crush was a 6th grader so she "needed to be in this show." Her plan was, obviously, to make him fall in love with her. Being only a 5th grader, her teacher said she wasn't eligible.
She went home and noticed her 6th grade neighbor was in the show and asked to see the script. Realizing there was no "bad girl" in the show, she went to school the next day and pitched an idea to her teacher. Who could say no to such drive and initiative! So she nailed herself her first role. While the boy didn't fall in love with her, she fell in love with acting.
HOW ADORABLE!?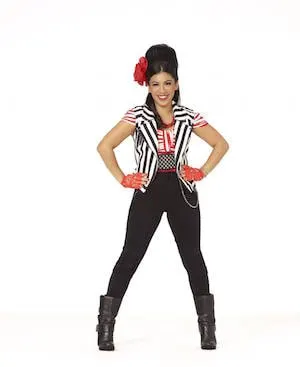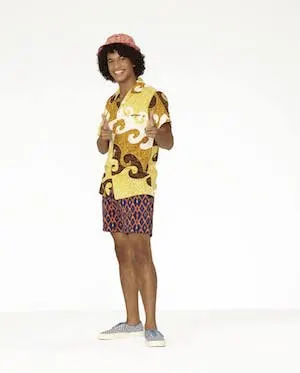 Advice for Aspiring Actors:
Jordan answered first:
Firstly: Know why you want to do it. A lot of people move out to LA and New York with the idea of becoming famous. Typically those people don't find success in their field because their passion is driven from a very different place. The people that do what they do because they love it, find success. Because you gravitate towards people that all have like-minded goals and passions.

Secondly: It's cliche and you're going to hear it a thousand times, but just don't take no for an answer.

JORDAN FISHER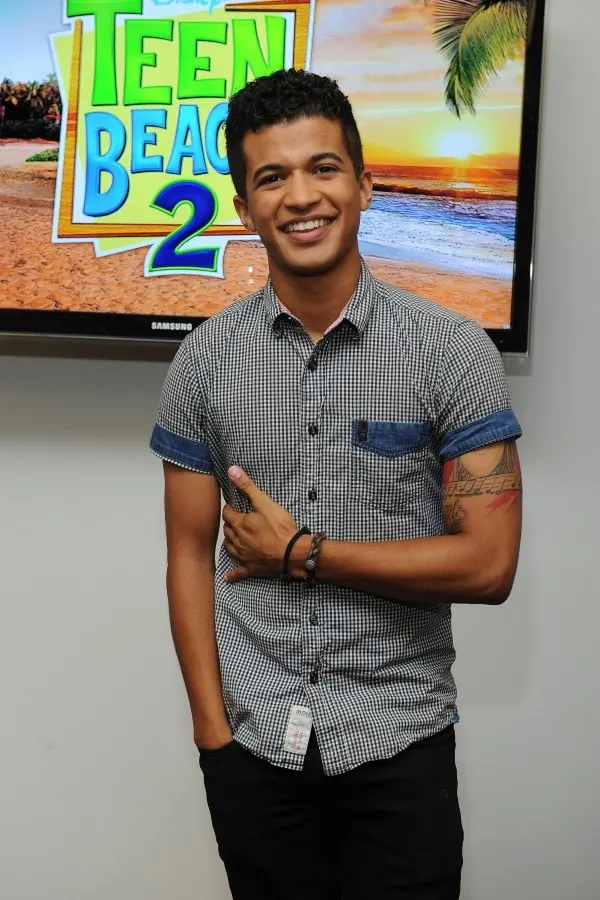 He then told us about his favorite song writer, Diane Warren and how she started out having to deliver 8 tracks to different labels. "That's how the hustle started," he said and now she doesn't need to work another day in her life because she's already made more money than anyone could dream of. But because she loves what she does, it's like she's not working, so she continues to do so anyway–because she loves it.
Chrissie added:
It's not a sprint, it's a marathon. Have patience, educate yourself; and not just with the craft like acting, dance, and music, but you should really try in school. So much of my art and choices I've made have come through the education I received.

So really apply yourself, give your everything. Don't give up. Keep it up.

CHRISSIE FIT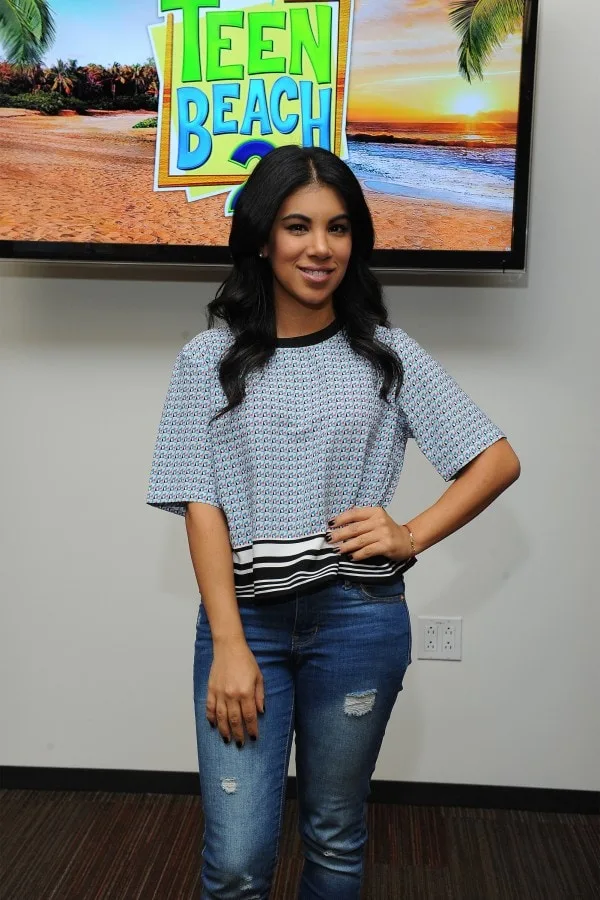 On the set of Teen Beach 2:
They said it was so much fun. "We were trapped on an island together for two months and were told to make a movie. That's what we did."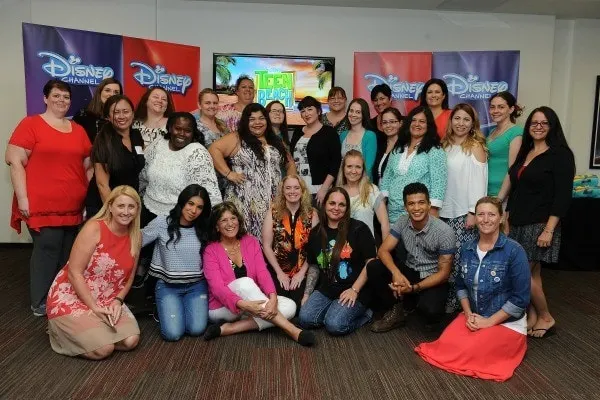 I'd like to send a huge thanks to Jordan and Chrissie for giving us so much of their time. These two Disney stars are the real thing. I know we'll be seeing a lot more of them and I cannot wait!