Our XFINITY X1 boxes from Comcast have been installed and getting to know them has been fun. Last month I announced my exciting partnership with Comcast. As promised, I will now be telling you more about the XFINITY X1 system and all its amazing features. This post is sponsored by XFINITY, but all opinions are my own. See more disclosure details below.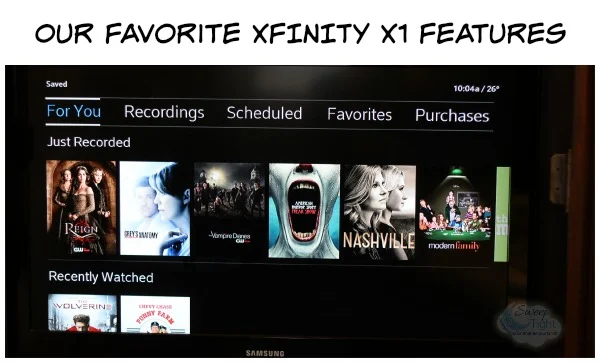 Our Comcast technician arrived promptly to install our new system. It took about 4 hours, and he was efficient and informative the whole time. He took his time to make sure that I was comfortable with everything and answered all of my questions. Before he left he made sure everything was working properly.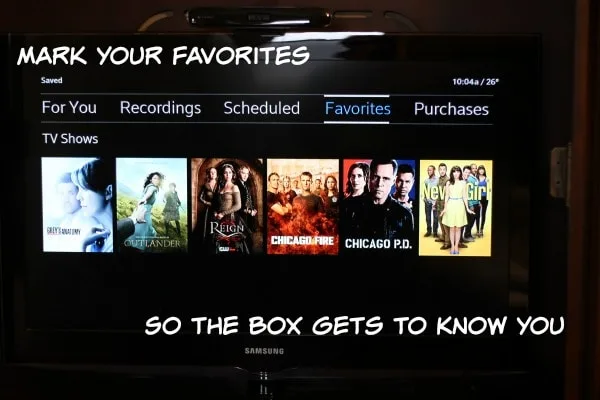 That night we began to play around and get familiar with the system. Since Mike and I both have shows we DVR separately, and then some we watch together, we tried to get it to all make sense. Two of the boxes are DVR recorders. The other boxes can view what is recorded, but not actually record. We thought this might be tricky, but it was actually quite easy. Everything is customizable and pretty self-explanatory in the settings.
Let me list some of our favorite features that we have noticed so far.
Our Favorite XFINITY X1 Features:
Search method: Searching for your favorite shows is a lot easier now. First of all, if you download the app on your phone or device, you can simply speak to search. Second, if you are using the controller, it starts to pull up choices as soon as you begin typing.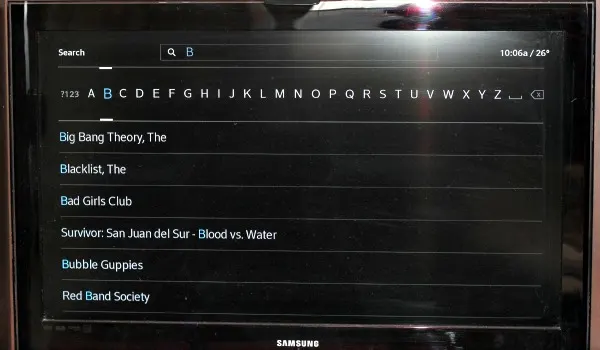 A Smart system that gets to know you: The XFINITY X1 boxes get to know you and your preferences. Based on what you are watching and recording, it will actually make suggestions for you. What a great way to find new shows to watch.
Captions are always available: This is huge for us since Mike is hearing impaired. On the old system we were limited as to what we could watch together due to not everything having captions. With this you can turn them on all the time. Now even the commercials have the captions on! He can't stop talking about how much he appreciates this.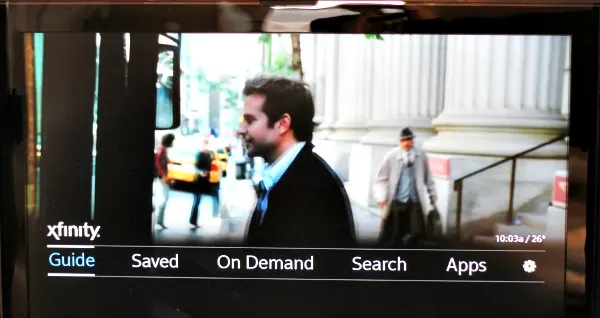 Record 4 shows and watch a 5th: We can now record up to 4 shows at a time and watch a 5th live. Bring it on winter. We are ready for hibernation-show-marathons.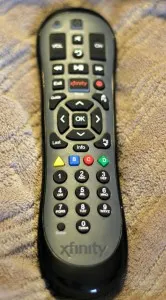 Easier navigation: With the push of one button you can find your guide, saved shows, On Demand, apps, settings, and more. They are all in one spot and easy to find.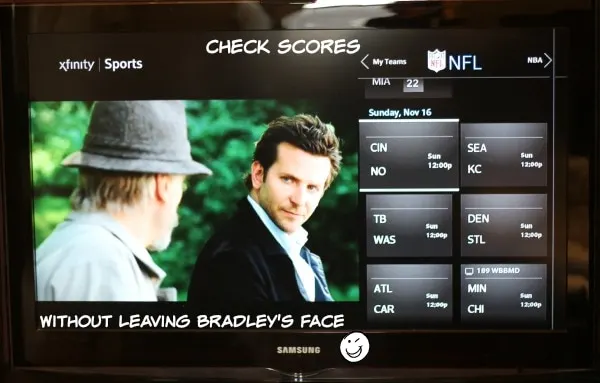 Bonus coolness: There are little buttons on the remote that allow you to do extra fun things. For example, while you are viewing the guide, you can push a button to have a small screen playing live TV so you don't miss anything. There's also a sports option where you can quickly view scores in a sidebar on the TV. No need to switch from channel to channel, just keep an eye on all the scores on the side.
Screensaver: For people like me that are notorious for leaving a show on pause, there's a screensaver that pops up. You can customize it to show things like weather, traffic, pretty pictures, and more.
These new boxes are like mini computers. We had one minor incident where one had to be reset. With a quick unplug and restart it was okay. I was told that since they are like tiny computers, sometimes they do require a reboot. Understandable. Overall, we love the new system and are still happily getting to know all the features!
My #X1 Guide displays which shows are currently trending on #Twitter. That's how I keep up with water cooler chatter. pic.twitter.com/drizOJYtD4

— Ty So Fast (@tysofast) November 13, 2014
Have you been keeping up with Ty? Make sure to check out the Fast Life with Ty where he shares his life hacks for getting the most out of life. He's got some great tips, so follow him everywhere so you don't miss anything!
What do you think you would enjoy most about the new XFINITY X1 boxes?
Disclosure: XFINITY partnered with bloggers such as myself for their Fast Life Program. As part of the program, I received compensation for my time. They did not tell me what to purchase or what to say about any product mentioned in these posts. XFINITY believes that consumers and bloggers are free to form their own opinions and share them in their own words. XFINITY's policies align with WOMMA Ethics Code.