This summer we have been doing more with our pets. Pets love to get active, and they encourage us to do so, as well. It's a great way to enjoy the nice weather and watch our dogs have a blast. Presented by Direct Energy, Crafted by Sweep Tight.
5 Ways to #LiveBrighter with Pets and Family
Go for walks – If it's not too hot out, walks are always a win. We have had some days in the nineties, and that's far too hot for our dogs, but during cooler nights, it's great to get out for even a short walk around the block. The pets love it. It's also much-needed exercise for us people.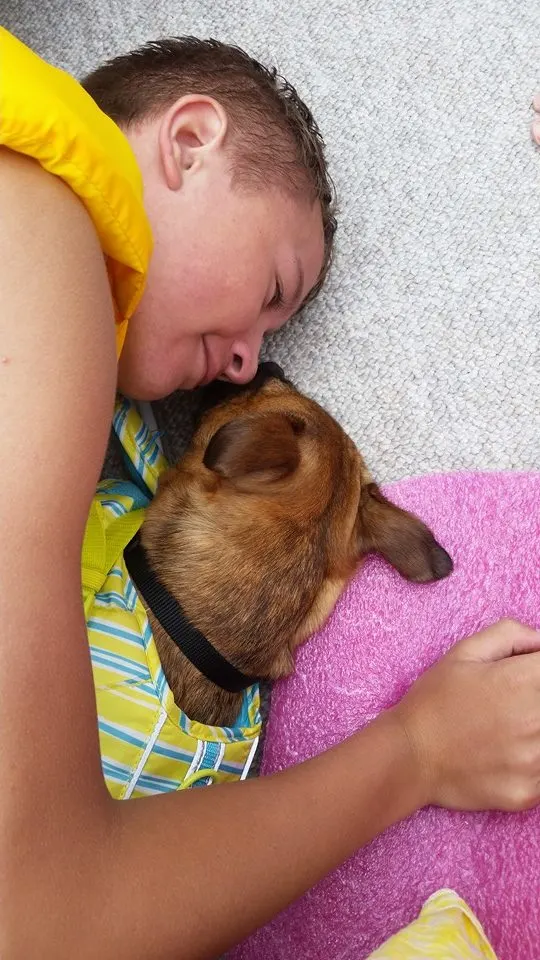 Water fun – Our dogs love to play in the water. They love to be splashed from the pool, or run through the sprinkler. The Grump even likes to go for a quick swim. Never leave them unattended, but safe water playtime is a blast. They are hilarious to watch and everyone is ready for a long nap after time out by the water.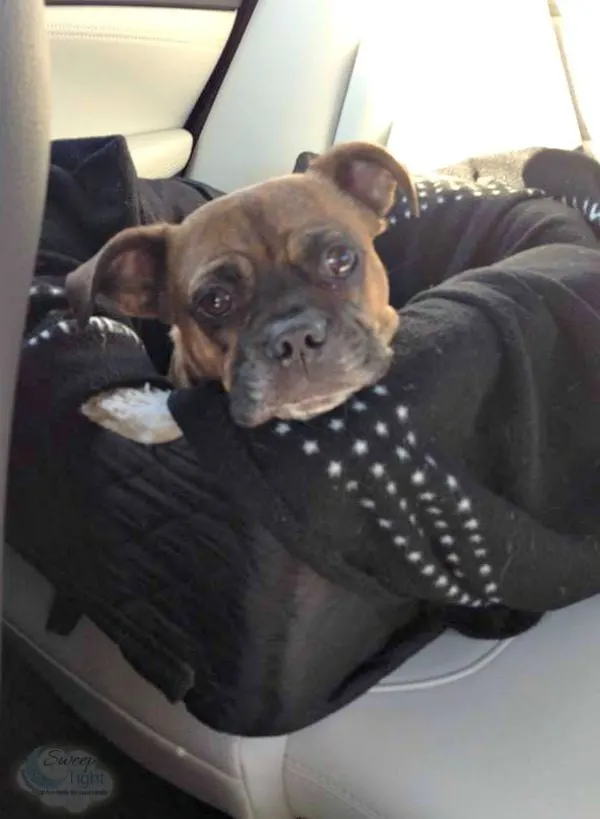 Visit family – Visiting family members is a way to make everyone happy. We even get to visit even more pets – turkeys! My Gram's farm is a fun place to see, and there's always something funny happening with the barn animals. My gram is a huge animal lover, so visits with her granddogs are welcome and appreciated.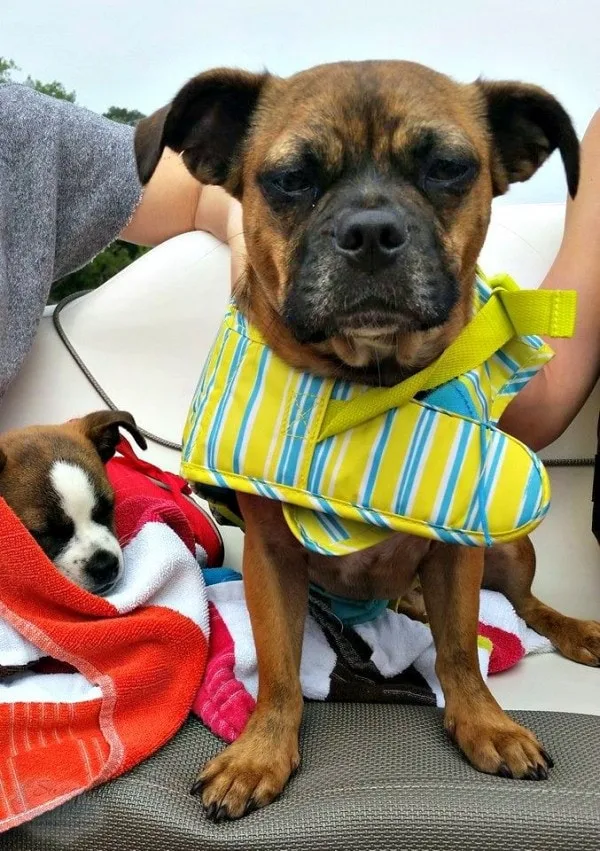 Boating – We haven't had many opportunities to go on the boat this year yet, but when we do, the dogs love it. The Grump Guard is on duty the whole time. Don't let that face fool you – he loves going on the boat!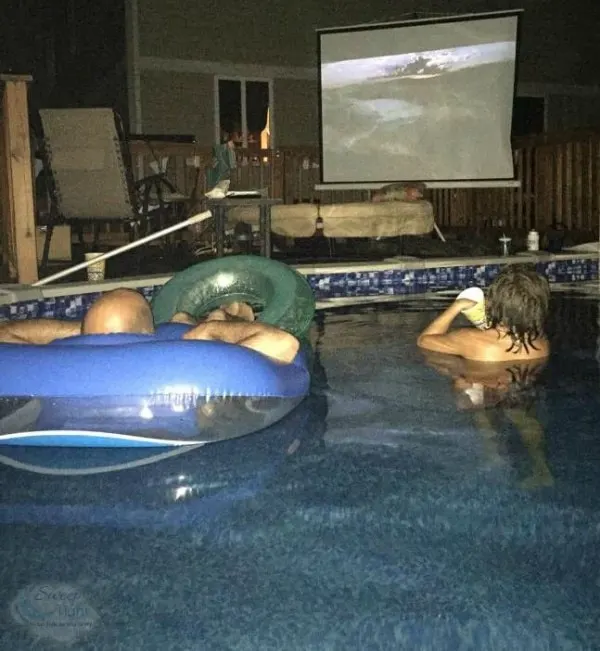 Outdoor movies – Even the pets love a good movie night. If you can, set up an outdoor movie spot. If you have a porch, or a way to project movies onto an open wall, it can really add some fun to your movie-watching experience. On a really hot night, my friend set up a projection screen so they could watch Jaws from the pool!
Make cool treats – During blistering hot days, frozen dog treats are a fun way to cool off pets. Our dogs are inside in the air conditioning unless we all go outside. They love when everyone is in the yard and they get to enjoy a melting, yummy treat.
DIY backyard sprinkler – Look it up on Pinterest! I've seen some really neat homemade sprinklers made out of PVC pipe. Both pets and kids have a blast running through sprinklers on hot summer days.
Direct Energy – #LiveBrighter
Speaking of how to #LiveBrighter, have you heard of Direct Energy? They are an energy company that wants you to buy less of what they sell! What? Yep. Direct Energy has been working hard and thinking smart to provide tools and technology to teach customers how to understand their energy usage.
What have you been doing this summer to #LiveBrighter? What's your favorite activity to do with your pets?