Grain free dry dog food is not hard to find. Your local PetSmart carries a huge assortment of Wellness® Grain Free options. This post is sponsored by Wellness® Natural Pet Food and the BlogPaws® Pet Influencer Network™. I am being compensated to help share the reinvented Complete Health™ Line and other Wellness Products, but we only share information we feel is relevant to our readers. Wellness is not responsible for the content of this article.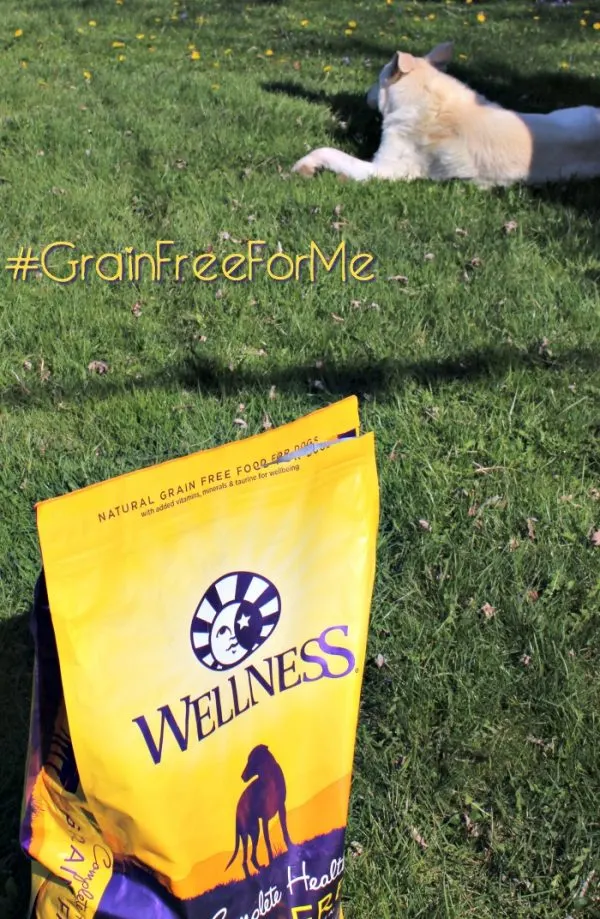 Grain Free Dry Dog Food is at PetSmart #GrainFreeForMe
The Grump has been eating Wellness Complete Health Grain Free for a few months now, and he loves it. The original plan was to just give the food to Grump to see how it went, but now all of our dogs eat it. It was too hard to keep them away. Apparently, it smells irresistible to all three of our guys. I don't mind at all since not only is the food better for them, but it's just as easy to purchase.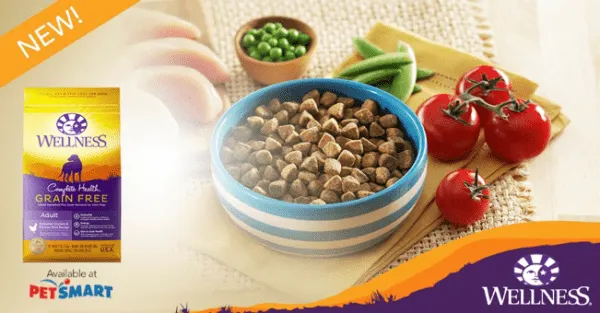 There seems to be a common misconception that grain free dry dog food is only available online or at specialty stores. Nope. It's right there at PetSmart. That's where we buy all of our dog food anyway, so now we just grab a different bag. There are grain free options for every dog and every budget. Choose from Complete Health™ Grain Free or Grain Free Core®. We are feeding our dogs the Complete Health line, and they gobble it right up. I didn't think it was possible, but they are even more anxious for breakfast in the morning now.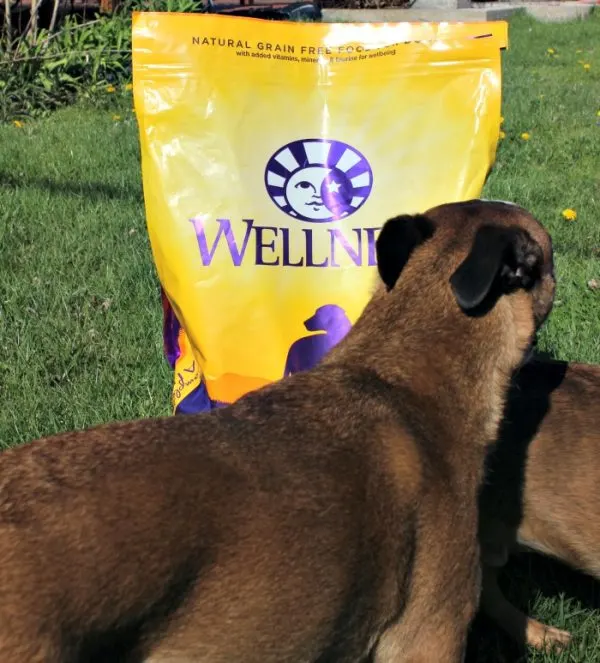 Anyone who reads this blog knows that our dogs are family for us. We don't have children, which makes our pets even more like family members. My deep love for animals attracted me even more to the Wellness brand since they have a diverse team of animal lovers, nutritionists, and vets. This team does whatever it takes to create the healthiest food for pets. They have one mission: To help you provide your pet a healthy, happy, long life through the power of natural nutrition. Sounds like a brand that aligns with our way of thinking.
Grain Free Dry Dog Food Savings at PetSmart
Starting July 6th through the end of the month, Complete Health™ Grain Free recipes are $2.00 off at PetSmart®.
Have you visited PetSmart lately to check out the selection of grain free dry dog food?
This is a sponsored conversation written by me on behalf of Wellness® Natural Pet Food. The opinions and text are all mine.