This post is sponsored by Wellness Natural Pet Food and the BlogPaws® Pet Influencer Network™. I am being compensated to help share the reinvented Complete Health™ Line and other Wellness Products, but we only share information we feel is relevant to our readers. Wellness Natural Pet Food is not responsible for the content of this article.
We switched The Grump to Wellness Grain Free dog food for a month to give it a try. As most of you probably know, we have three dogs. The Grump is our little Boston Terrier/Pug mix, and pretty much like our favorite child. He is spoiled beyond belief and can do no wrong. It's good we only have dogs because if our dogs were children, we'd be in trouble!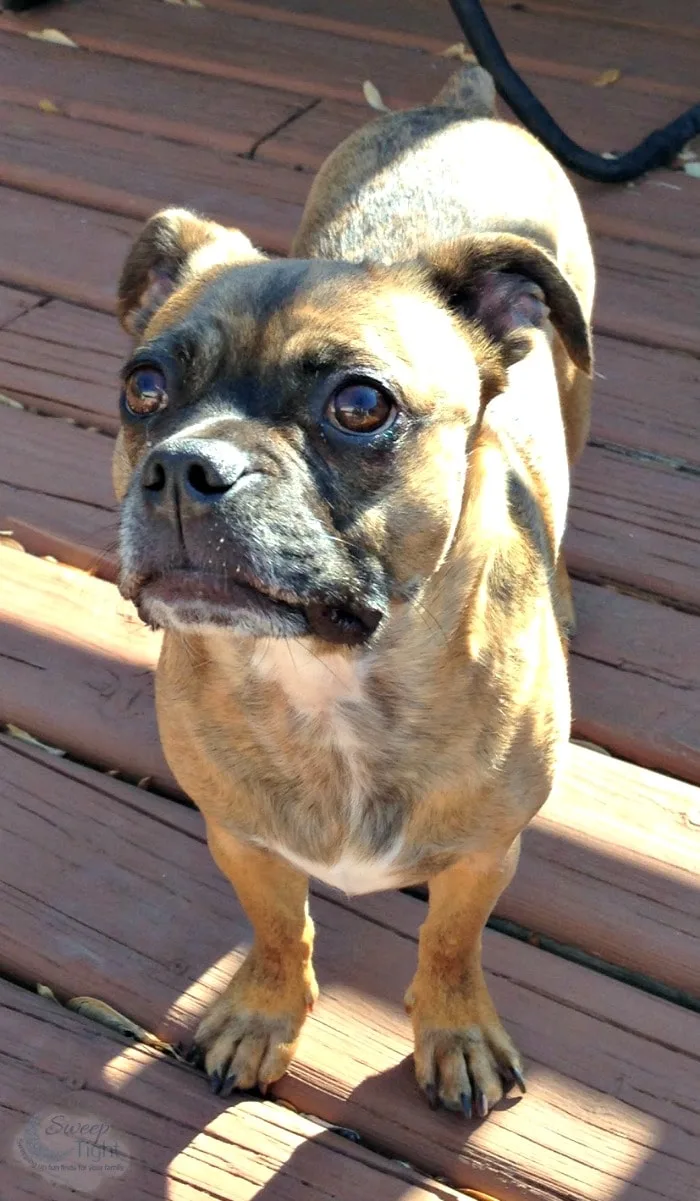 ABOUT Wellness®:
At Wellness®, they do whatever it takes to create the healthiest foods for the pets that depend on them. Food feeds their souls, sustains their lives and protects their bodies. That's why their diverse team of animal lovers, nutritionists, and vets have only one mission: To help you provide your pet a healthy, happy, long life through the power of natural nutrition.

They do more than make pet food. According to them, "We create Wellness™."

Wellness Grain Free Dog Food for a More Playful Grump #GrainFreeForMe
There were a couple of things we made sure to take note of before we switched The Grump's food. I have no idea if any of these things are food-related, but I wanted to have something to compare this test to.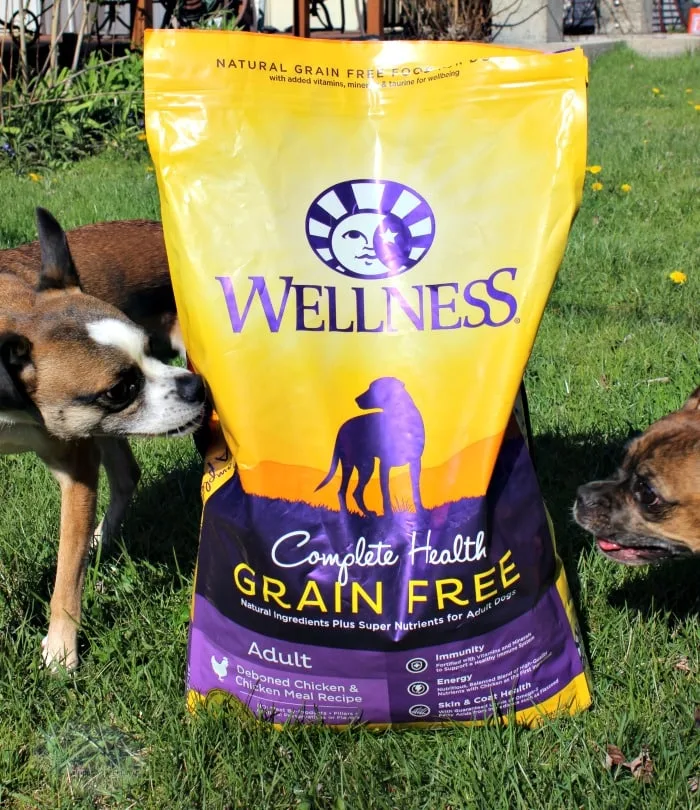 His eyes were weepy. I was noticing that The Grump's eyes were a lot weepier than normal. Every morning I usually wipe his eyes but found myself doing so throughout the day, as well. Maybe he has seasonal allergies? I am not sure, but I was anxious to see if the new food would affect this.
He wasn't running around as much in the yard. I think everyone is a little sluggish after the long winter, but Franklin was darn well running Grump over in the yard. Sometimes we think Franklin is just a little overwhelming. He has those long legs and crazed energy that can be intimidating to The Grump's short stems.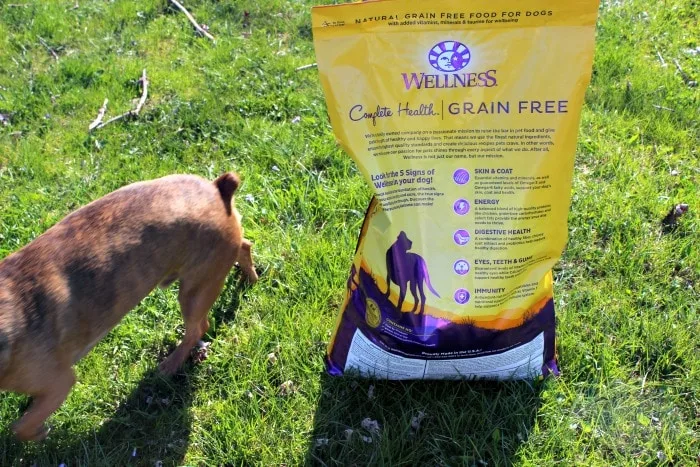 Right before making the food switcharoo, we had a vet appointment. Grump checked out with perfect health, so I felt comfortable testing out Wellness Grain Free dog food. The Complete Health line has been reinvented and is now grain-free. To avoid any stomach upsets, I gradually mixed it in with his previous food. It was hard to keep Franklin away from the tempting smell of something different than his own food, but we managed.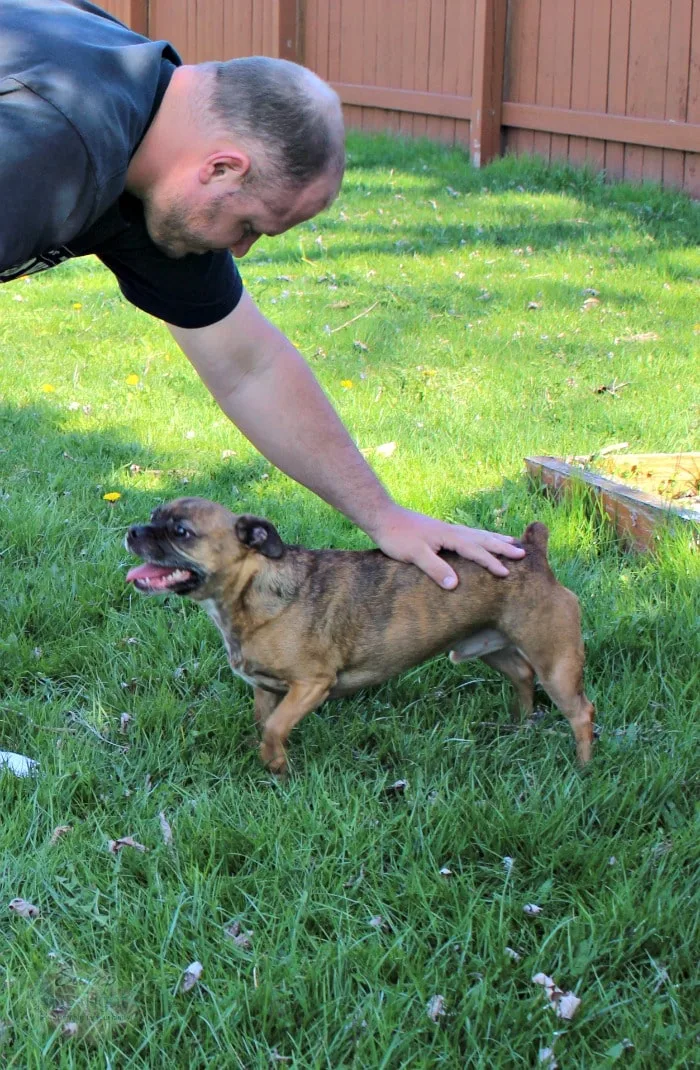 The first thing we noticed is how eagerly The Grump gobbled it up. This doesn't say much since he eats pretty much anything with complete enthusiasm. I will spare you some of the things he gobbles up with glee. Second, we noticed him keeping up with Franklin in the yard! Now that it's nicer outside, the guys have a lot more time to run around outside. The last couple times he's been darting around with a renewed energy. He's even been taking fewer naps throughout the day. Finally, I also notice less reverse sneezes. The three things I made a point to check have improved, which is awesome.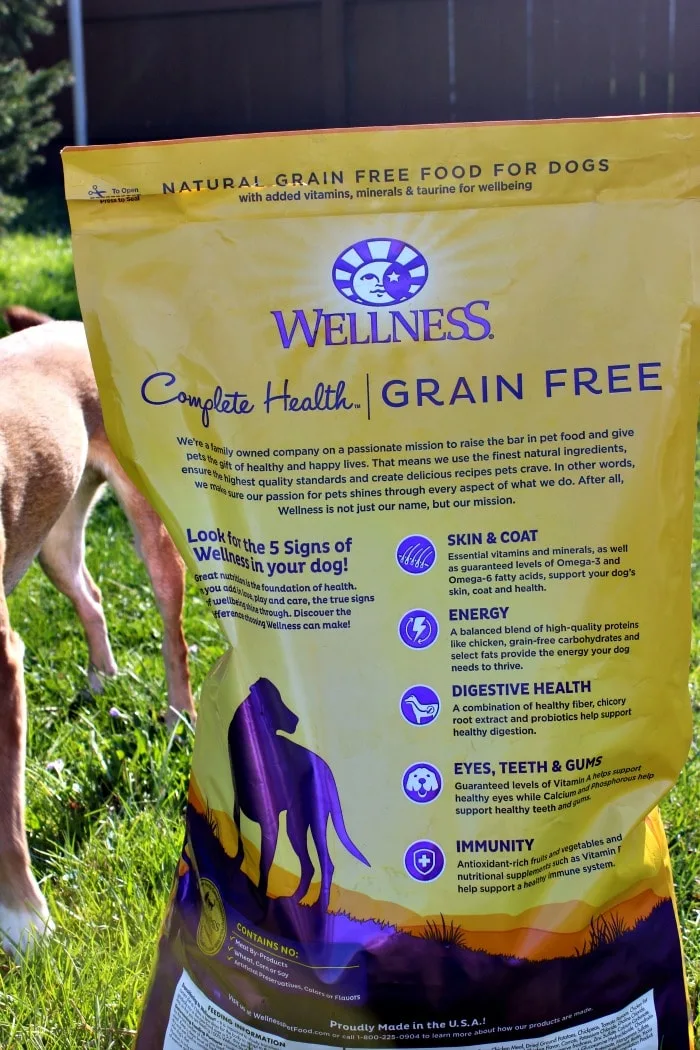 Once again, I can't say for sure whether any of the things on my little test list have to do with the food we give our dogs. I am just happy to see an improvement. Obviously, The Grump does well on Wellness Grain Free Dog food. I will keep you updated over the next few months to see if I notice anything else.
The Complete Health Line is Available at to purchase at PetSmart.
This is a sponsored conversation written by me on behalf of Wellness. The opinions and text are all mine.