It's no surprise that we absolutely LOVE our Litter-Robot. But, now with the Litter-Robot Cabinet, we have more surface area for counter space and artwork!
We received the unfinished cabinet for review and I put the kids to work with decorating it.
They first painted it with regular wall paint. (My mom was in charge of photography for this part—she was fired from this job shortly after.)
Litter-Robot Cabinet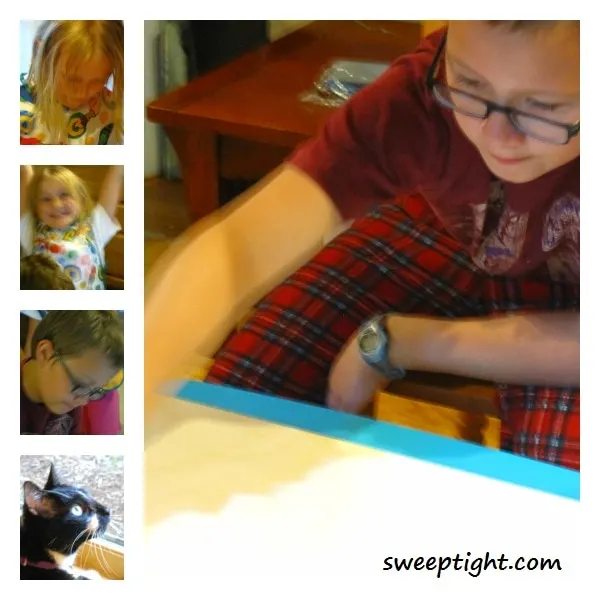 I then gave the kids complete creative freedom. My son, Adam, is the artist in the family.
My daughter, Chesney, and I definitely didn't inherit this talent from my mom.
So Chesney decorated the top, while Adam designed the other three sides.
For the top, Chesney made vines with a flower.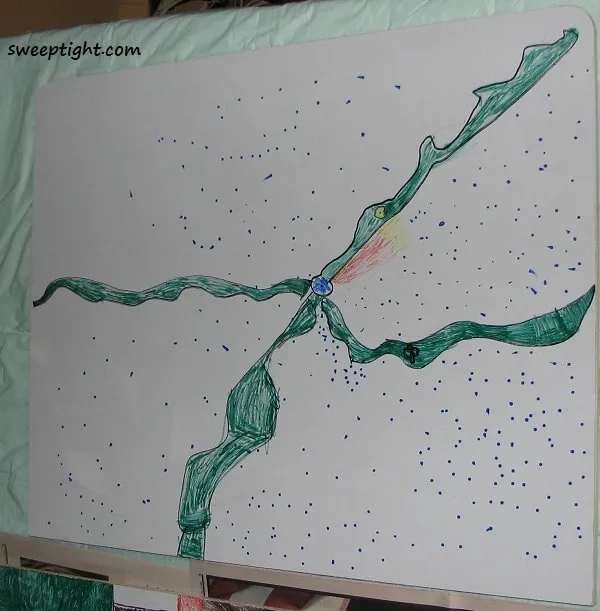 The two side panels are Minecraft inspired pieces…
This is our cat, Stewie, in Minecraft form using the Litter-Robot: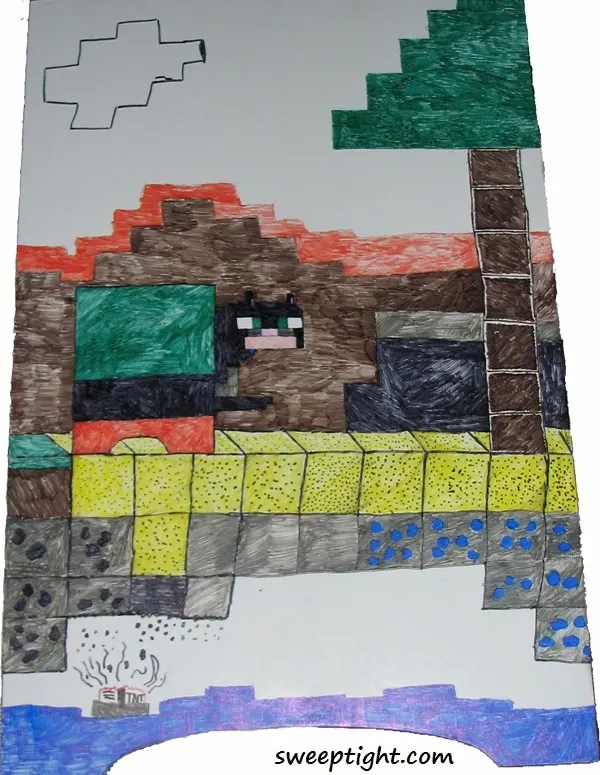 For those of us unfamiliar with Minecraft, it's a game of cubes.
My kids are totally addicted. Here is an example of a cat from Minecraft: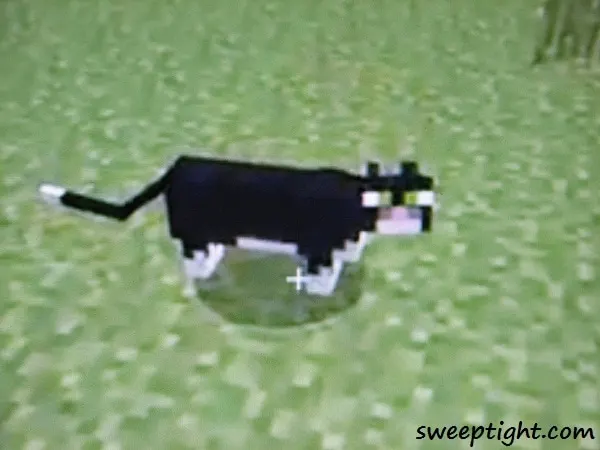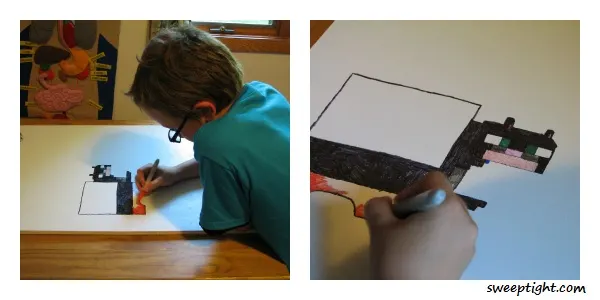 The other side panel: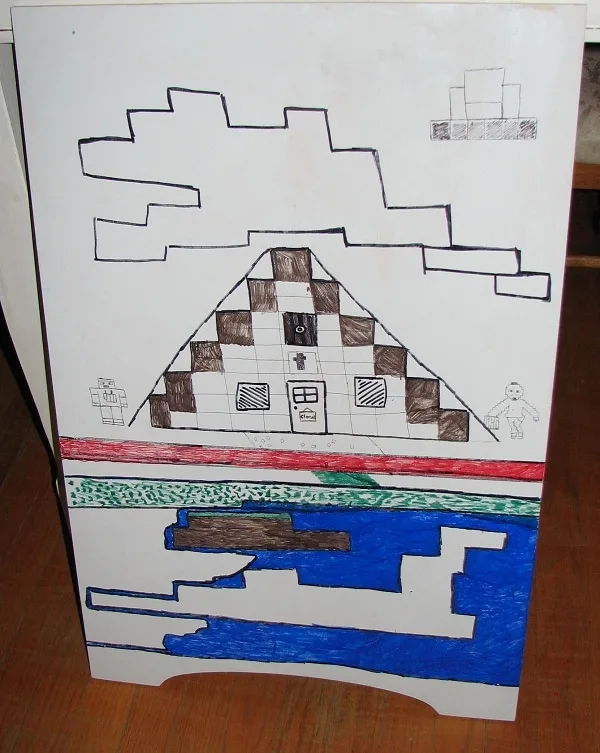 The front of the cabinet has quite a story as told by Adam…
There once was a dragon slayer whose axe, sword, shield and helmet were stolen by his son to slay a King dragon. When the dragon slayer found his armor and weapons covered with his son's blood mixed with dragon blood his rage sent him on a quest to find and kill the King Dragon.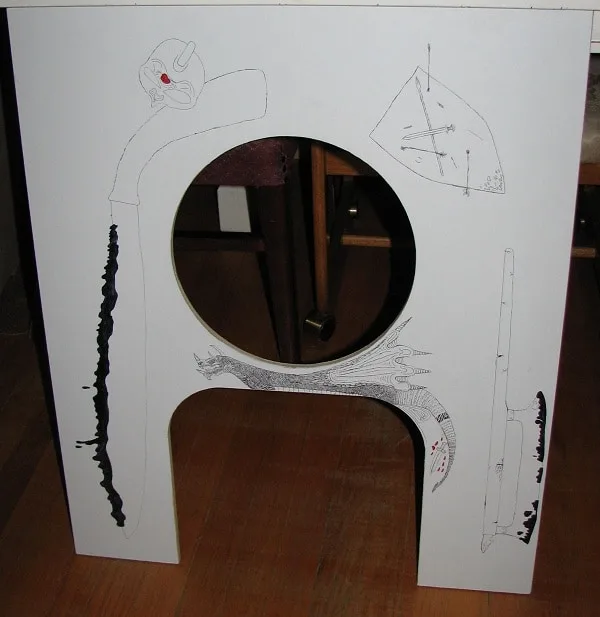 Yowza. That story is a bit depressing, but the artwork is pretty cool!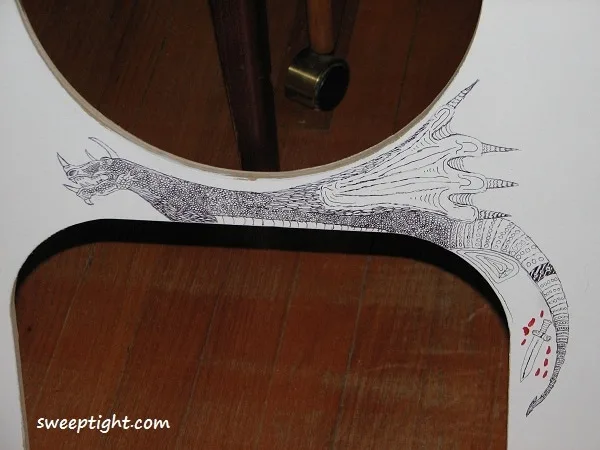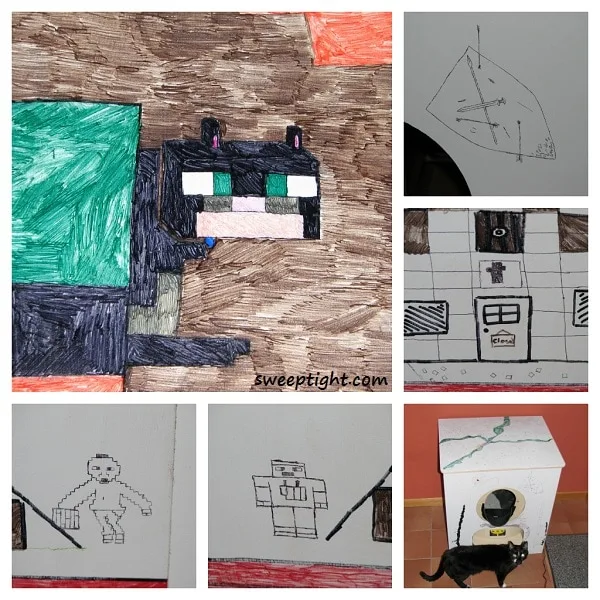 This was a great exercise for the kids. The best part is we can always paint over it and create all new images.
The kids enjoyed using permanent markers because of the control they have over that medium but realized they like the way paint looks better.
Looks like we'll be getting more practice someday in the future!
As for Stewie, he seems very entertained by all the action his potty is getting.