Bret Michaels has created his own rockin' pet collection, Pets Rock, available exclusively at PetSmart. From pet beds, collars, leashes and toys, to adorable outfits, there's everything you need to have the fiercest pet! Product received for review. Post contains affiliate links.
Bret Michaels Pets Rock Pet Toy Collection
I absolutely adore everything in this collection. We received four items for review: Bret Michaels Pets Rock™ VIP Tee, Bret Michaels Pets Rock™ Melamine Bowl w/Flames, Bret Michaels Pets Rock™ Vinyl Boot, and Bret Michaels Pets Rock™ Embossed Leather Lead. Each item is high quality and just too cute. I think the prices are pretty affordable, too.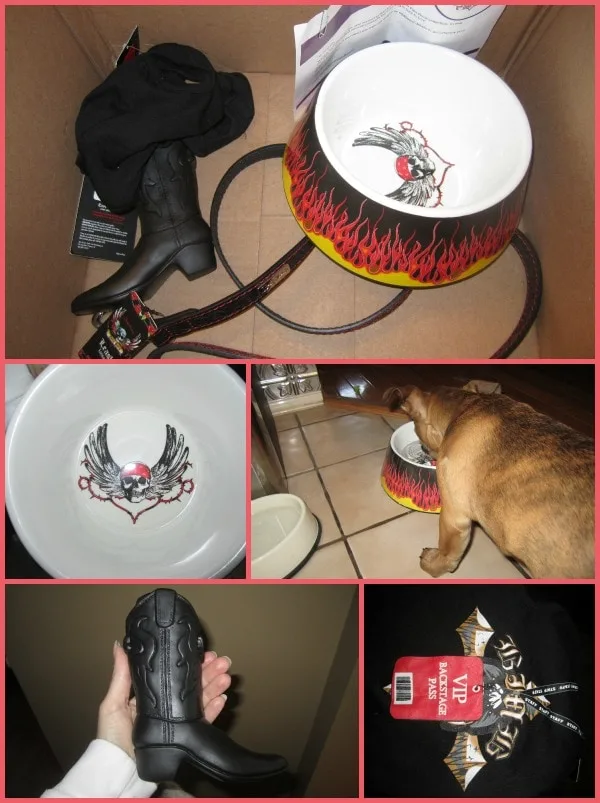 It's so funny that whenever I receive something for the pets they seem to know it. As soon as our guys saw the box they got super excited. How they can sense that there's goodies in there for them is beyond me.
Right away both pups went nuts over the squeaky boot toy! They also both headed for their new water dish once it was filled. We love having another one since it's been so hot it's nice to have water bowls all over the house. The Grump got to rock out in his VIP tee. He looked super official and seemed to feel that way, too.

The leather lead is awesome. It's thick, sturdy and stylish. The embossed thorn and vine detail makes it extra sharp. We are able to use it with either dog. It's the perfect length, too.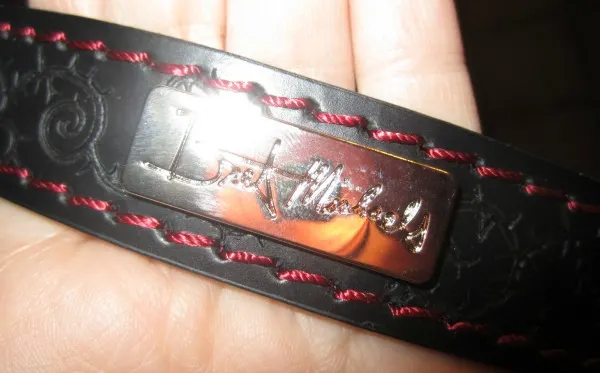 Bret Michaels is playing at the Ridge Fest near me this month. Perhaps we should put that VIP tee to the test and see what happens… Just kidding… Maybe. 😉


If you enjoy spoiling your pets with fun products, I suggest heading to your nearest PetSmart or shopping online to checkout this collection. PetSmart is our new favorite pet store. We find everything we need there and it's all more affordable. Plus, you can bring your dogs with you and meet others there. It's so fun!