Becoming a young man isn't always a graceful experience. Even the coolest guys have their struggles and more often than not, it's with over-scenting. Being cool doesn't mean bathing in fragrance and sauntering about in your own fumes.
Ladies shouldn't shed tears as you pass by due to olfactory overload. Thankfully, Old Spice is stepping up as a great mentor. With Isaiah Mustafa, the "Old Spice Guy," leading the way, we can ensure a generation of great smelling gentlemen.
While I received product and compensation to facilitate this post, all thoughts and opinions are my own.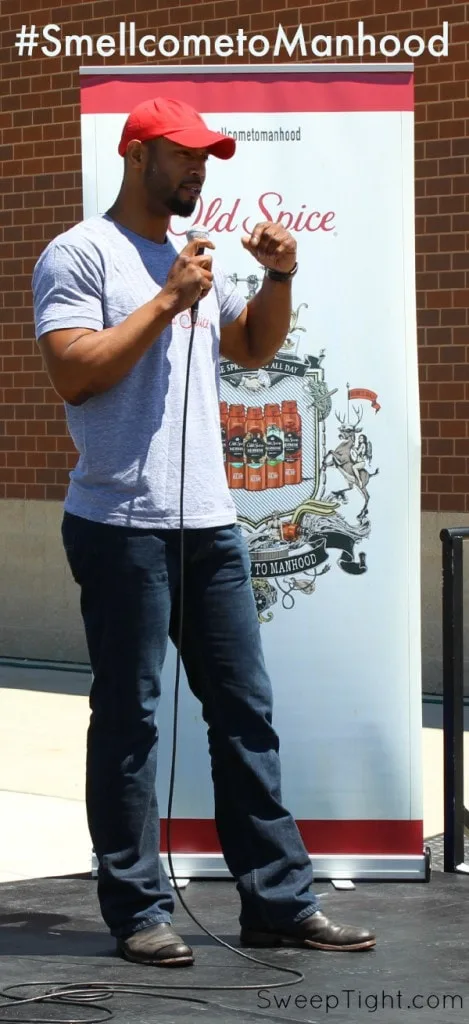 The Old Spice Guy
As part of this campaign, Adam—my 12 year old son—and I got to interview Isaiah Mustafa. My initial reaction upon seeing him was something like: <gasp> all of my… YUM… <angels singing> Then, he spoke. OMG. I have no words for what his voice is capable of doing to a lady.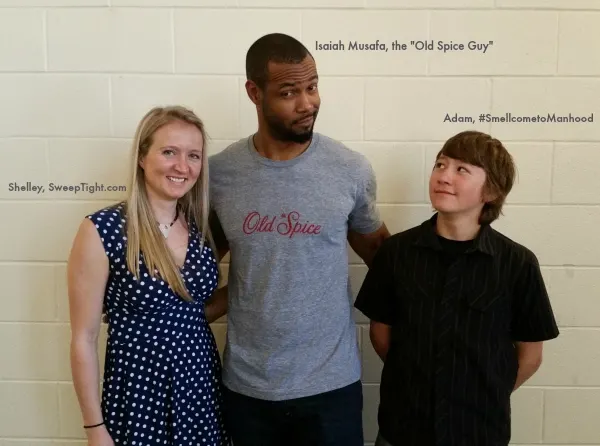 And, by the way, he smells A-MAZE-ING. Without any shame whatsoever I totally sniffed him. 🙂
Adam was of course, way cooler than me. He and Isaiah were casually chatting while I ran to the ladies room. When I got back it was as if those two had known each other for years. Here's a few highlights from our interview:
Sweep Tight: Which is your favorite Old Spice body spray scent?

Isaiah: Definitely Hawkridge.

Sweep Tight: What's it like to be the Old Spice Guy?

Isaiah: A LOT of working out. Daily exercise is a must for the constant toplessness.

Sweep Tight: Who taught you how to 'Scent Responsibly?'

Isaiah: You mean besides Old Spice? Hmm… no one really formally taught me. I think that's the biggest problem. No one really 'teaches' anything about this. I think I just observed my step-dad and did what he did.

Sweep Tight: What's the best part about being the Old Spice Guy?

Isaiah: Getting to travel all over the world and experience new things. Although, sometimes they don't mentally prepare you for things like holding giant snakes. They just sort of handed it to me and that was that. But it's always an adventure.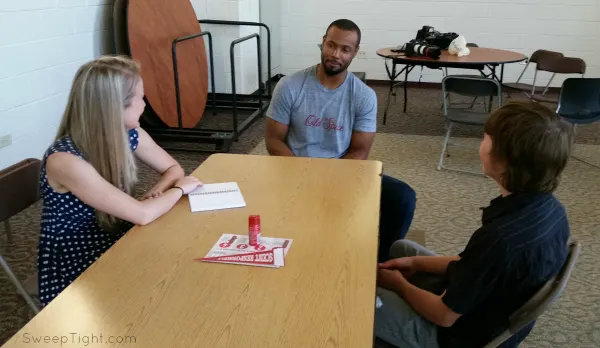 His voice <3
The Stink Toll
In our house I have enacted the Stink Toll. My kids are 9 and 12 and I am sick of lecturing about the importance of deodorant, teeth brushing, hand washing, etc. So, if anyone enters or exits the building without clean teeth, pits or hands, they pay the stink toll of five dollars.
Well, poor Adam is a typical tween boy and as Isaiah said, "maaan, <sigh> sometimes, you just forget," has now resorted to writing me IOUs.
Little does he know that his smelly habits are going to pay for his college education. LOL I am secretly stashing all this money away, but shhhh… they don't know that! Much to Adam's horror, I brought one of the IOUs for Isaiah to sign: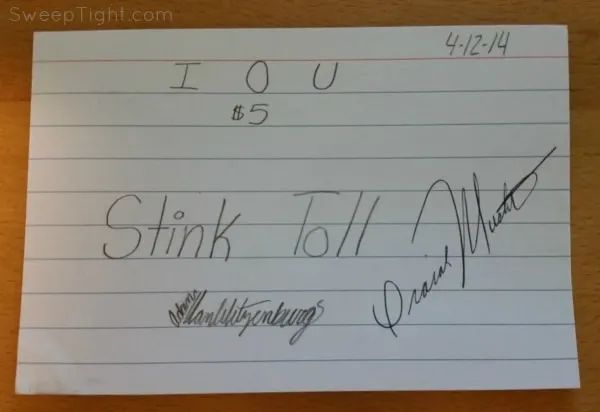 Since this interview, no stink tolls have been paid! #SmellcometoManhood
Old Spice – Scent Responsibly
This is a campaign that I can totally stand behind. We have severe allergies and asthma in the household so we are well aware how seemingly harmless fragrances can ruin someone's day. Plus, my mom has a freakishly sensitive sense of smell; but is also very prone to migraines. The wrong scent can totally overwhelm her and trigger that debilitating pain.
Those not sensitive are unaware of the havoc they may be wreaking on people's lives. Out of just common courtesy, please take the Old Spice oath and Scent Responsibly!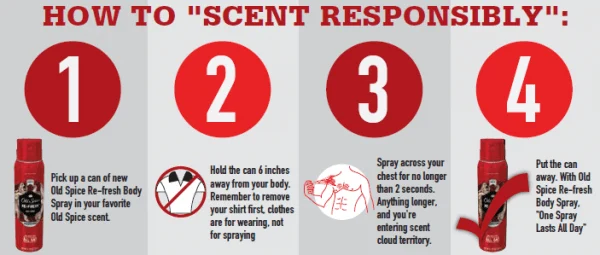 Adam Passes the Torch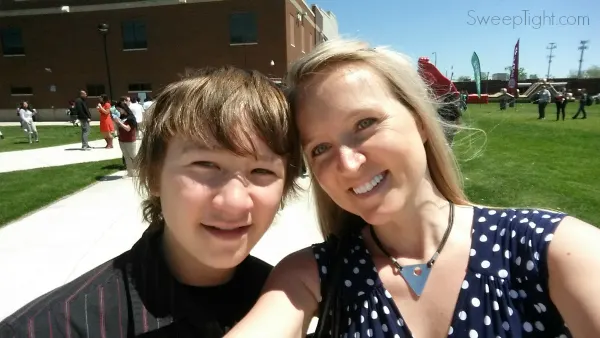 After ditching half a day of school to hang with his mom and the Old Spice Guy, Adam was totally stoked. We had an awesome day and experience. He couldn't wait to tell his friends. Jacob came over that day and he wanted to pass along this manly advice… but once I started filming, the silliness began.
GET SOME
Old Spice body sprays (normally $3.99) are currently being discounted up to 50% ($1.99) at most retailers thru July 31st. Some of the participating retailers include: Wal-Mart, Target, CVS, Walgreens, Kroger, Rite Aid, Publix, K-Mart, Dollar General and Family Dollar.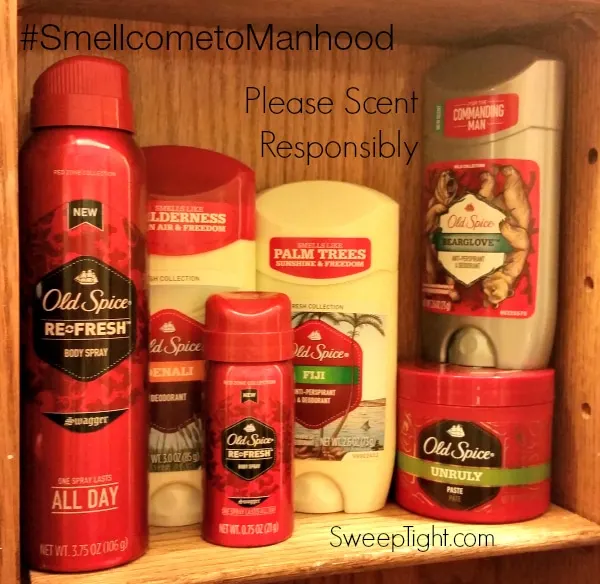 Do you have a favorite Old Spice product? Which one can you not wait to try?
Have fun on the Old Spice Man Board and be sure to follow them on Twitter and Facebook!