A pet care package with assorted products is great for all pet owners. Whether it's your first pet or eleventh, anyone who owns furry creatures loves to receive items for them. It's fun to see your pet's reaction when they get a new toy. It's also exciting to discover a new item that can help you take care of your pet and maintain your household. This post is sponsored by BabbleBoxx.com on behalf of Single Edition Media.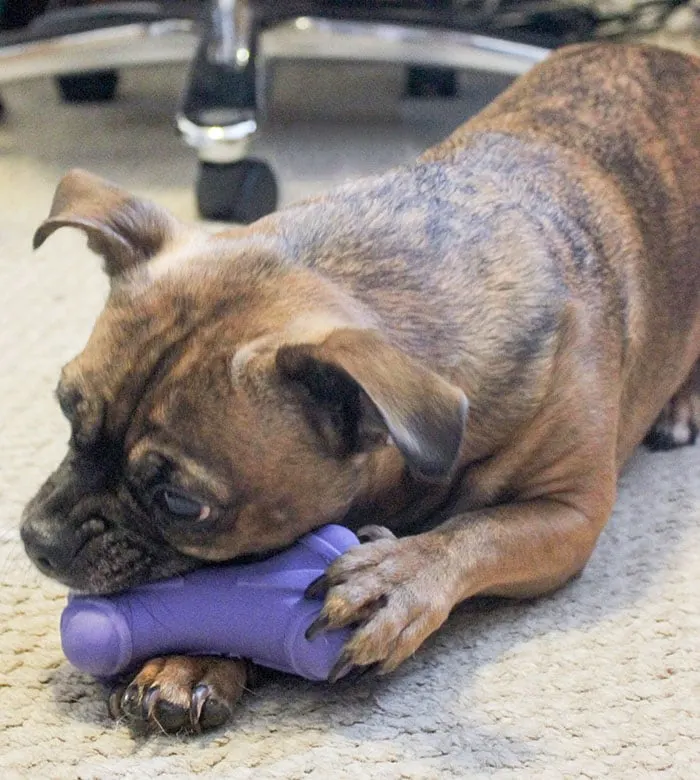 I jumped at the chance to receive a package loaded with Hartz goodies. Opening it made me want to create a pet care package as gifts to my pet-owning family and friends. I know plenty of pet lovers that would appreciate the heck out of a pet care package. When thinking about gift ideas, don't forget the fur buds.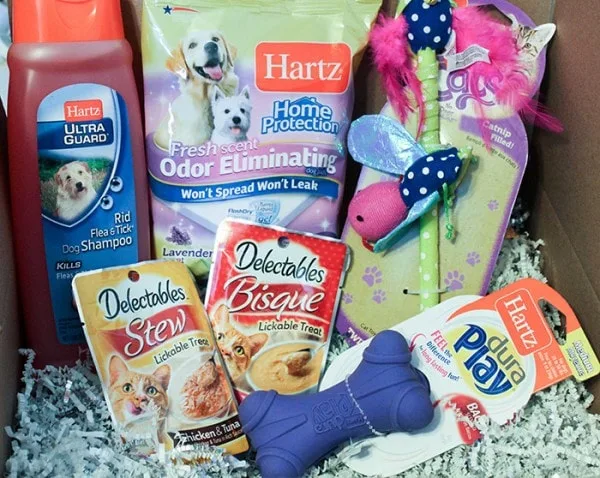 Create a Pet Care Package – It's a Gift for Pets and Humans!
Hartz Home Protection Odor Eliminating Dog Pads – I am embarrassed to admit how badly we need these pads. Our little Franklin is still learning the rules when it comes to potty training. He is over a year old, but as with many dogs, it's been a bit of a challenge in the training department. A huge reality of owning a pet is there is no guaranteed timetable for when or if they will go potty outside. The Hartz Home Protection pads are fantastic. The use a flash-dry technology that instantly turns liquid into gel, which won't leak or spread. The fresh lavender scent transforms bad odors into good. So grateful to know about these pads. Another use for them is for wet paws. Just place a pad by your door for drying wet paws on snowy or rainy days.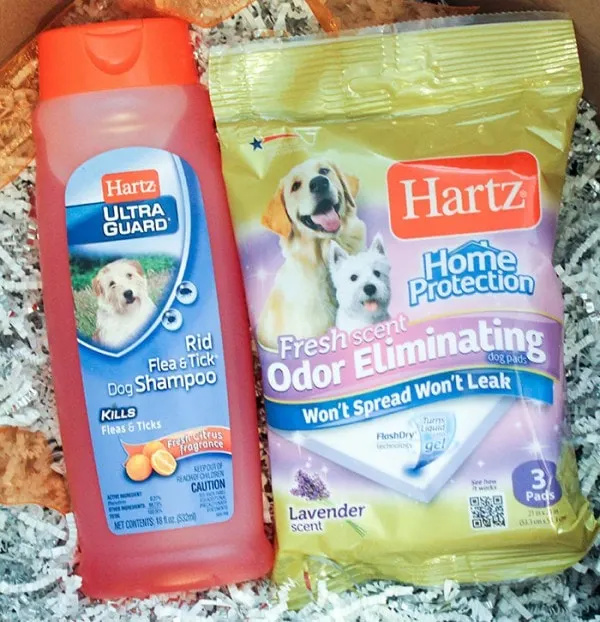 Hartz Ultra Guard Rid Flea & Tick Dog Shampoo – Hopefully this is never needed, but a good flea & tick shampoo is smart to have on hand. We give all of our pets monthly flea and tick preventative, but with summer hikes, you just can't be too safe. This shampoo has a refreshing citrus scent and is for dogs only.
Delectables Stew Lickable Treat – The first lickable cat treat in the US, this is a combination of real ingredients in a rich sauce that your cat will love. Stewie is sure to love this Stew. 😉 We received Chicken & Tuna Stew and Tuna & Chicken Bisque. Just dump the pouch in a bowl and your cat will lap it up in no time.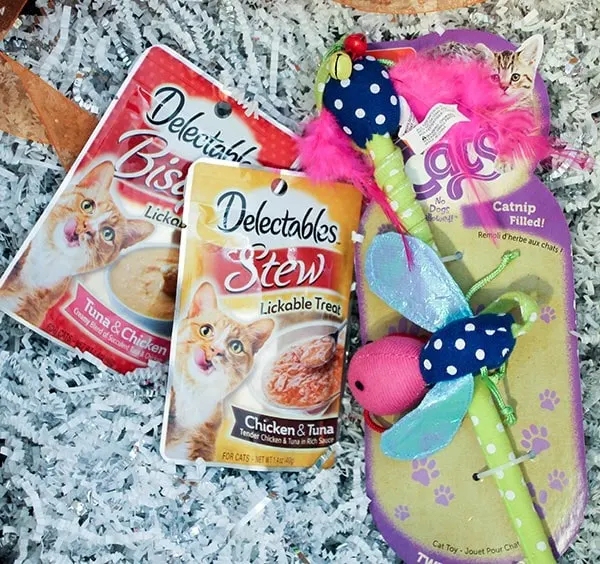 Hartz Just for Cats Twirl and Whirl Cat Toy – Another toy for Stewie, who happens to be a big fan of catnip. This interactive cat toy provides hours of fun for you and your cat to play together.
Hartz Dura Play Bone Dog Toy – Finally, we have a new durable dog toy that our guys can't destroy within minutes. The Grump discovered the bacon scent of this soft chew dog toy and got crazy excited. He claimed it as his own and would not allow the other dogs near it for a solid day. It's clear that this toy dog bone will withstand the wrath of our three dogs for quite some time!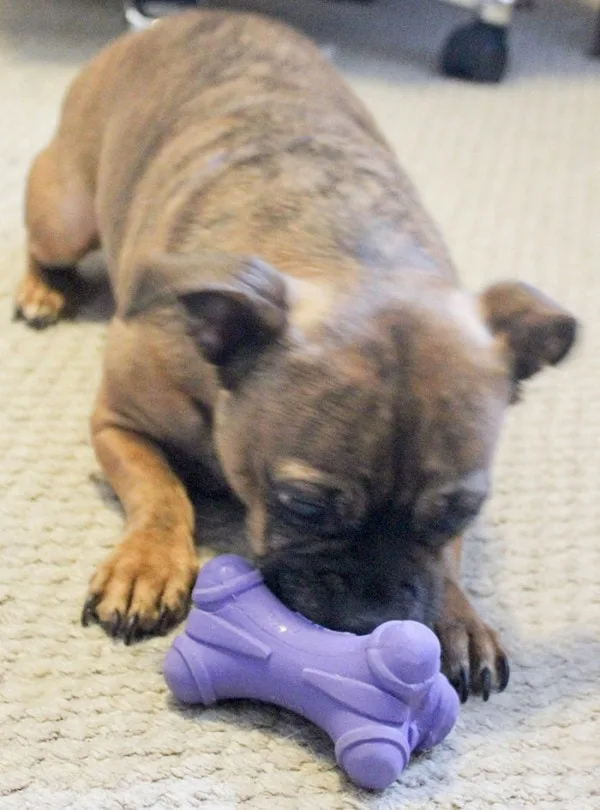 Check for product discounts on Hartz items, perfect for saving when you create your pet care package!