Dog weight loss is a tricky subject. We often show our love for our pets with food, so depriving them seems cruel. You can't explain to them why you are putting them on a "diet", so looking into those puppy dog eyes can be horrible. This post is sponsored by Hill's. I am being compensated for helping spread the word about Hill's Prescription Diet Metabolic Food, but Sweep Tight only shares information we feel is relevant to our readers. Hill's Pet Nutrition, Inc. is not responsible for the content of this article.
Dog Weight Loss is a Growing Epidemic
In the US, 55% of dogs and 53% of cats are now overweight. It can be hard as pet owners to even realize that your pet is overweight. Our vet just told us that Hilo needs to lose some weight, and he didn't look big to us at all! But, since he's a larger breed and prone to hip problems, he should always stay on the slim size. Seeing ribs would actually be ideal.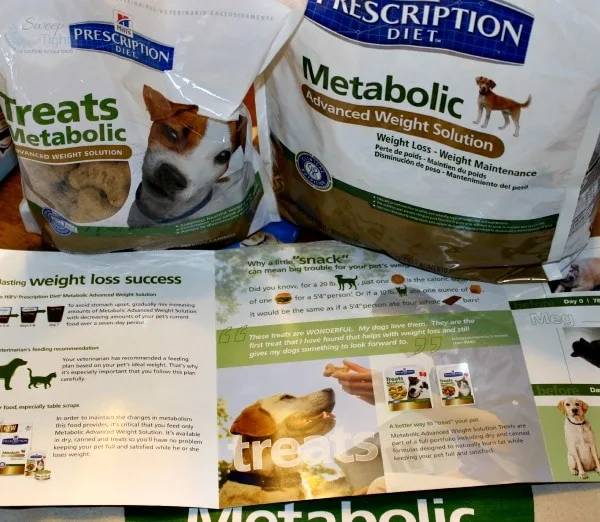 As soon as we were made aware of Hilo's weight issue, we were happy to get on board with the Hill's Prescription Diet Metabolic Food plan. This plan doesn't deprive him of any food. In fact, he might even be eating more with this program. The key is what we are feeding him, not how much. Hill's Prescription Diet Metabolic Food solution is clinically proven nutrition that naturally activates metabolism to burn fat and regulate appetite. The plan is safe and effective and said to show results within 60 days.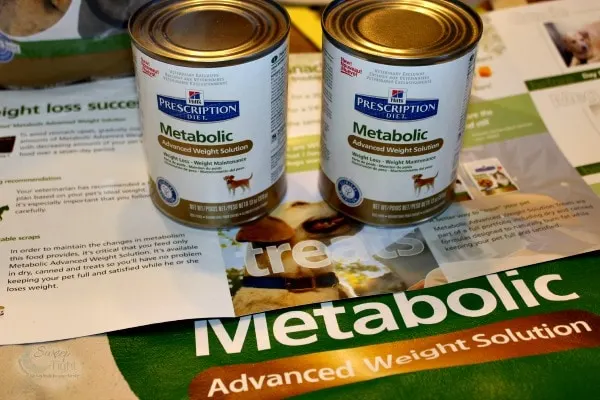 The program consists of a complete food package. Dry food, wet food, and treats are all a part of the easy-to-follow diet plan. There's no deprivation or guilt involved. In fact, I have never seen Hilo more excited to eat his food. In the past we used to watch him eat to make sure The Grump didn't swoop in and steal it from him. Now, he eats the food immediately with a wagging tail. Clearly, it tastes delicious!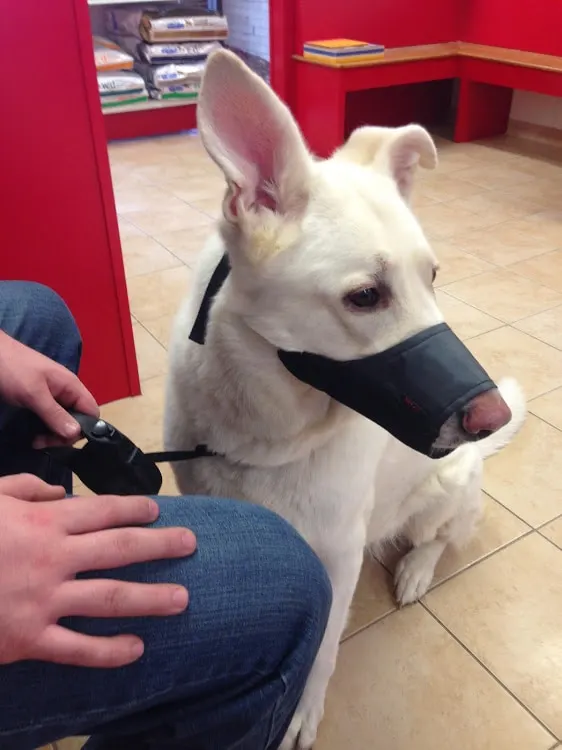 Hilo has to wear his muzzle now. He tends to get too excited and give people "love chomps". :/
Before getting Hilo started on the plan, we had to see the vet first. Dr. Dahl was all for him doing the program and even recommended Hill's before I told her anything about it. She just knew he would love it and is confident that losing a few pounds will help out greatly with his hips.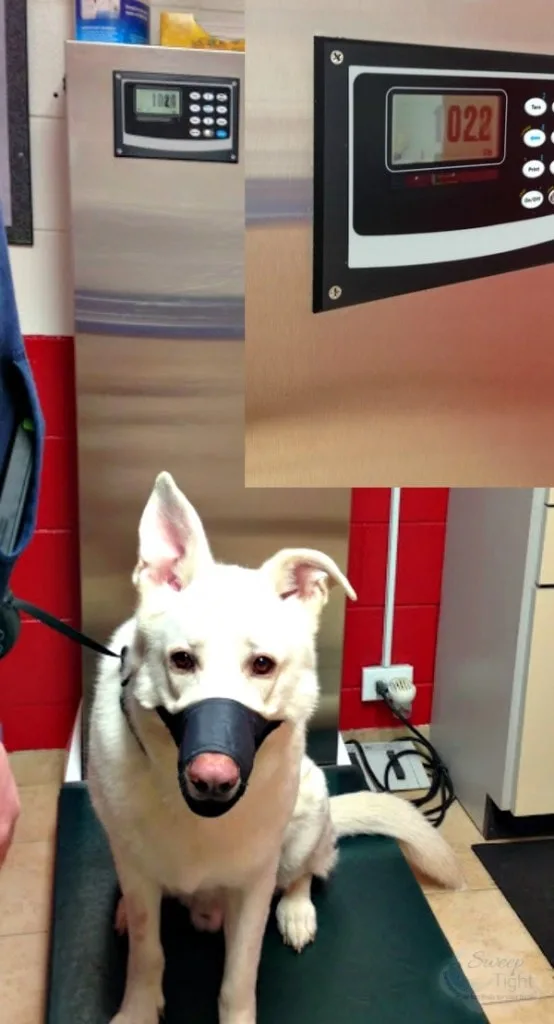 He weighed in at 102.2 and his goal weight should be in the lower 90's. Follow us Hilo's dog weight loss journey to see how he does!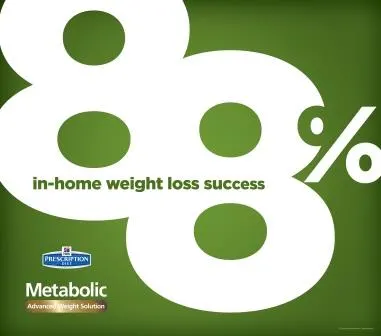 Giveaway
For your pet's opportunity to try Hill's® Prescription Diet® Metabolic Advanced Weight Solution for free we're giving away 10 Hill's® Prescription Diet® Metabolic Advanced Weight Solution trial kits with your veterinarian's authorization. It's a $70 value! You can choose from the canine or feline kit which includes:
• 1 Weight Loss Success Tote Bag
• 1 Weight Loss Success Guide
• 1 6lb bag of Metabolic dry dog food OR 1 4lb bag of Metabolic dry cat food
• 2 (13oz) Metabolic cans OR 2 (5.5oz) Metabolic feline cans
• 1 (16oz) Metabolic treats OR 1 (2.5oz) Metabolic feline treats
• (2) $25 coupons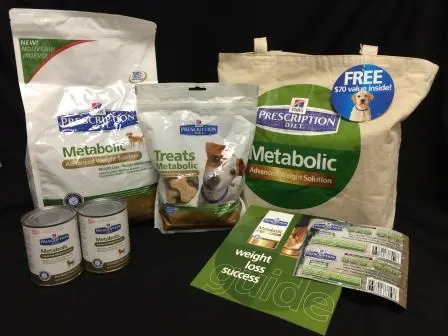 How to Enter the Giveaway
To enter this giveaway, please leave a comment on this post and tell us about your pet who can benefit from Hill's® Prescription Diet® Metabolic Advanced Weight Solution. Be sure to include all of the required information below:
What is your pet? dog or cat
Pet's age
Pet's current weight or close guess
Your name
Your email address
Just like us, before starting a weight loss program a doctor should be consulted. Your veterinarian's authorization is required before starting Hill's® Prescription Diet® Metabolic Advanced Weight Solution food. This giveaway is limited to one winner per household and is for U.S. residents only. Be sure to use a valid email when leaving your comment so we can contact if you are chosen as a winner. The giveaways ends on April 30th, 2014. Good luck!