Pumpkin is an extremely versatile vegetable and should not be limited to only fall recipes. Sure, everyone loves pumpkin pie and other deliciously sweet pumpkin goodies around Thanksgiving, but what about the rest of the year? In this house you can find a Pumpkin Can in the cabinet all year round. This post brought to you by Libby's. All opinions are 100% mine.
Pumpkin is a superfood. It's packed with beta carotene, fiber, vitamin A and more. It can be used in some recipes to cut the amount of sodium, fat, and/or calories. On many occasions it can be used in place of butter, eggs or oil. It can even be incorporated into breakfast, lunch, dinner, snacks and beverages quite easily.
Many of us think pumpkin and associate it with a rich flavor. That's not really the case when using Libby's Pumpkin. In many fall recipes that I make you have to add pumpkin spice and other seasonings to get that super "pumpkin-y" taste. My point is that using pumpkin puree as a replacement for other ingredients won't necessarily make your dish taste a lot like pumpkin.
To test this out I made some pancake bites. The recipe that I based this creation on originally called for oil. I substituted pumpkin and used no oil.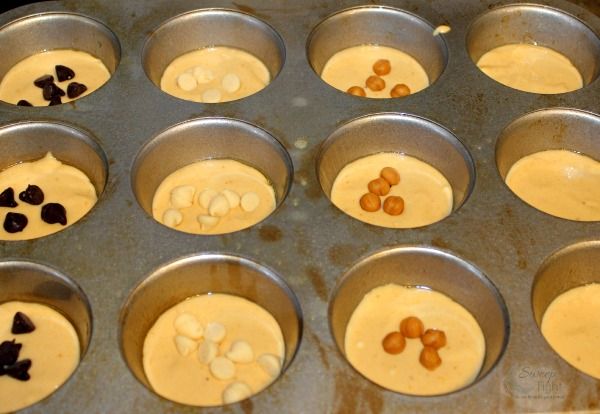 Yield: 24 mini pancakes
Pancake Muffin Recipe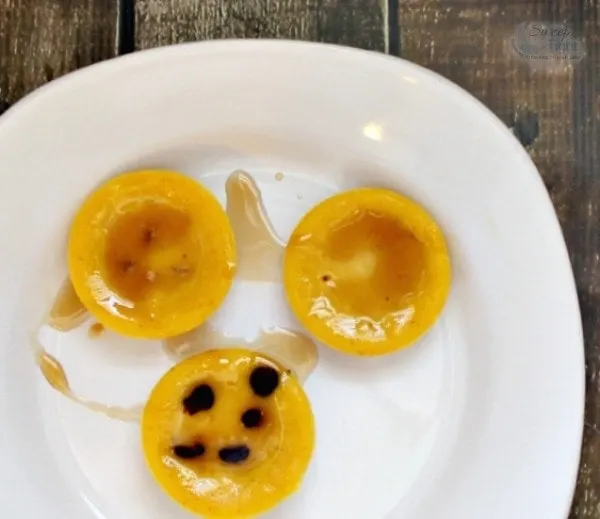 Mini, baked pancakes using pumpkin instead of oil.
Ingredients
1 cup flour
2 tbs sugar
2 tsp baking powder
1 tsp salt
1 egg
1 cup milk, I used coconut milk
2 tbs Pumpkin puree
Optional: Any toppings like, nuts or chips.
Instructions
Preheat oven to 350 degrees.
Mix all ingredients well.
Line or spray a muffin tin.
Fill tins less than half way.
Place topping on mixture and push them into the dough a bit. (I used chocolate chips, white chocolate chips, and caramel bits)
Bake for 8 - 10 minutes. (Test with a toothpick)
Eat like you would a normal pancake.
Nutrition Information:
Yield:
24
Serving Size:
1 mini pancake
Amount Per Serving:
Calories:

64
Total Fat:

4g
Saturated Fat:

2g
Trans Fat:

0g
Unsaturated Fat:

1g
Cholesterol:

9mg
Sodium:

157mg
Carbohydrates:

7g
Fiber:

0g
Sugar:

1g
Protein:

2g
Nutrition facts are an estimate only.
Basically, these bites tasted like pancakes to me. I didn't even notice any pumpkin flavor. They were a little more dense and less fluffy than some pancakes, but still a great texture. I added some butter and syrup like any pancakes and loved them. I made some with toppings and some plain and really preferred the plain ones. It's totally up to you and your preference!
This experiment has made me a lot more comfortable using pumpkin to replace oil and I will happily do it again! Using it as an oil substitute means we will have cans of Pure Pumpkin in our cabinets all year round. No need to wait for "pumpkin season" anymore. We can whip up our favorite fall goodies whenever we have a craving.
More Recipes using Pumpkin:
Have you ever tried using pumpkin instead of oil, butter, or eggs?