Pumpkin pie balls were supposed to be pumpkin Oreo balls of some sort. Shelley and I were experimenting with recipes, and this one didn't quite go as planned. However, what we ended up with was even better than our goal. For once, our reality turned out to be better than the expectation. Gotta love when that happens.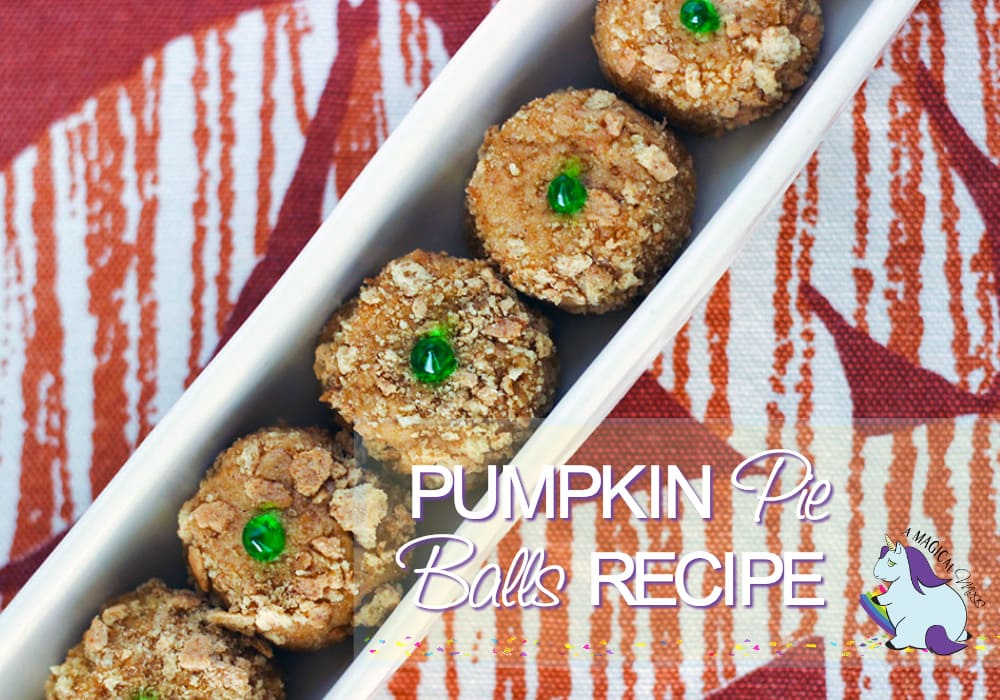 Pumpkin Pie Balls Recipe – No Bake Dessert
So, the plan was to make pumpkin Oreo balls or pumpkin truffles. Shelley had a vision of coating them all in orange colored chocolate, decorating each one, and creating a pumpkin patch. Hahahaha. Nope. The dough balls just weren't having that idea. We started to think the recipe was a complete fail until we raided Gram's pantry. Crushed graham crackers were just the ticket to give the perfect flavor of pumpkin pie.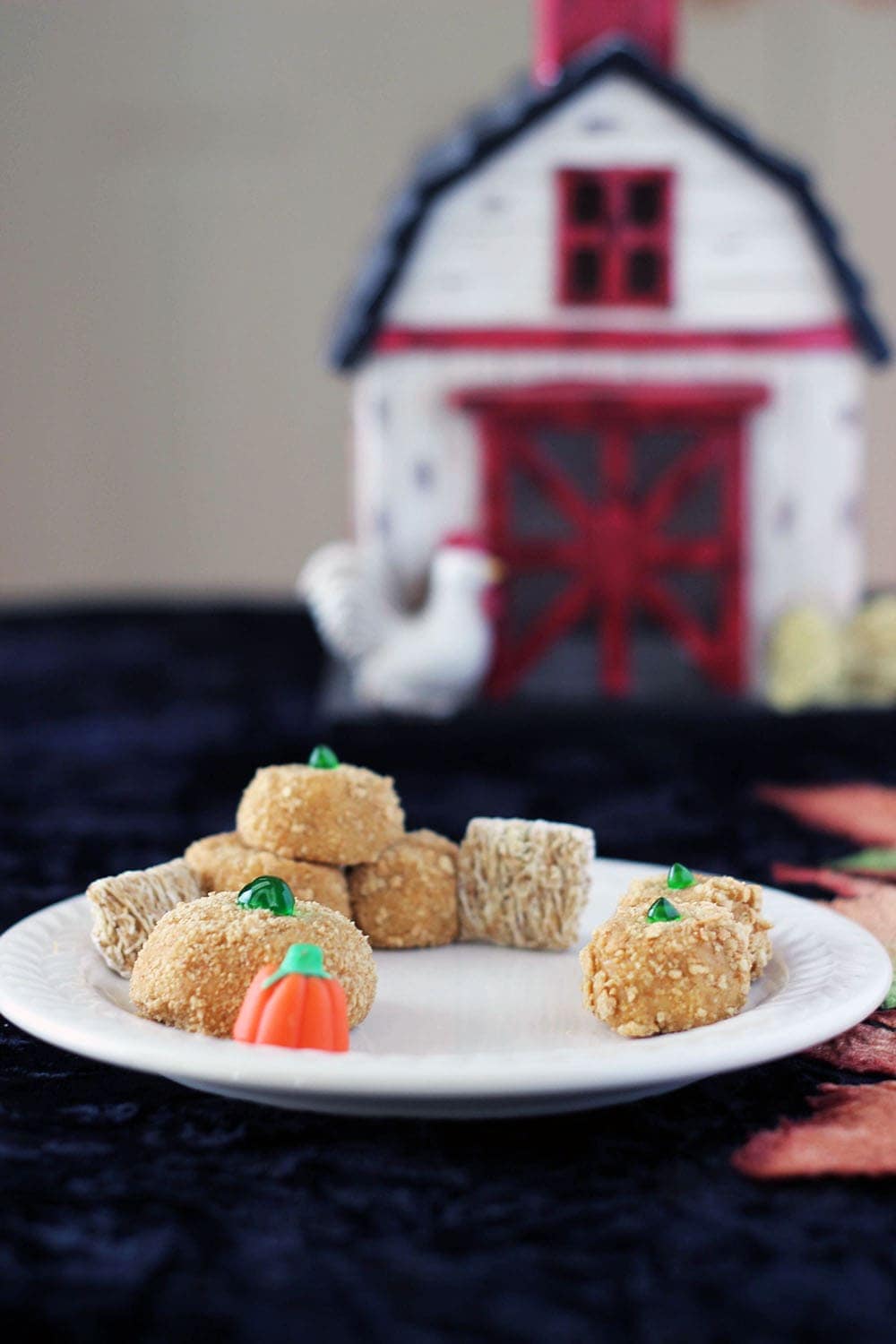 With a quick dot of green gel food coloring, Shelley still got her pumpkins. We were able to stage a small pumpkin patch using cereal as "hay" and some pumpkin candy. Our Gram's house is so perfect for staging photos. She has all the cool photo props. Plus, my grandparents love that we leave the treats there for them!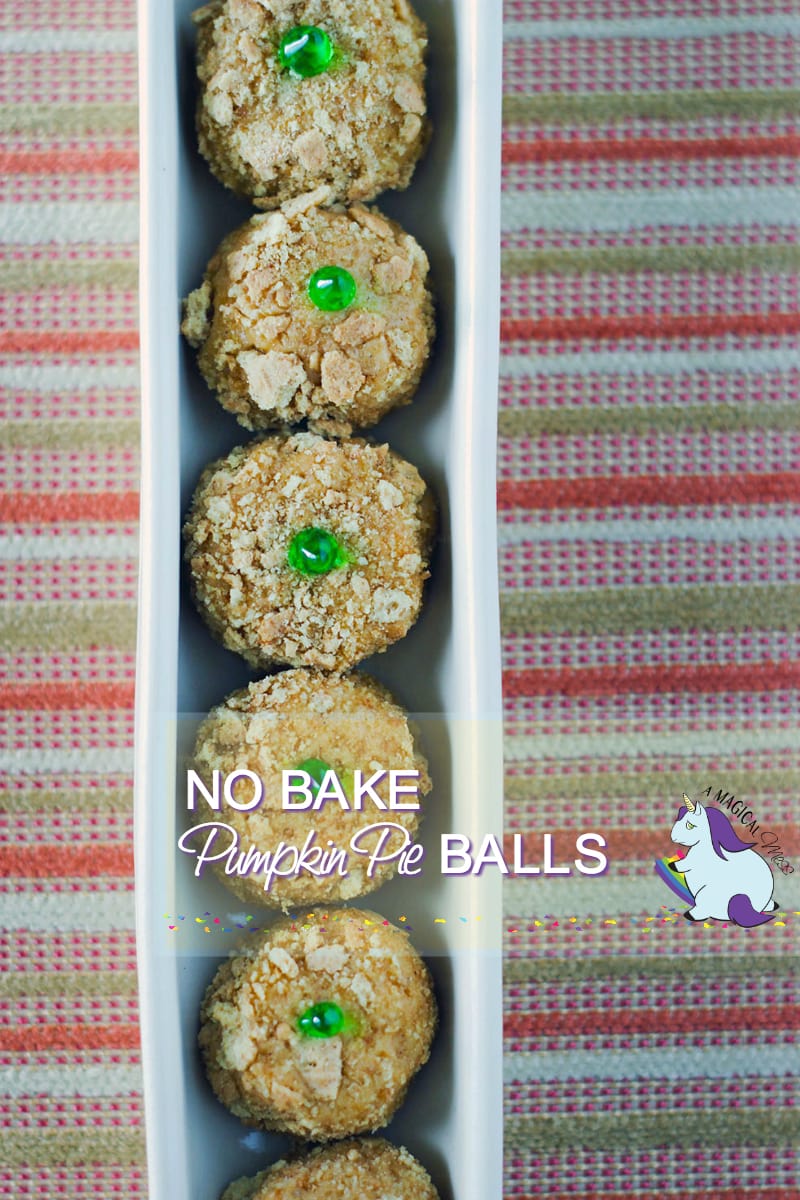 The texture of these little dough bites is soft and light. They need to be refrigerated and get pretty soft if left out for too long. If we had successfully covered the balls in chocolate, they would have been way too sweet. With the graham crackers, it's just the right balance of salty and sweet.
Pumpkin Pie Balls Recipe – No Bake Holiday Dessert
Ingredients
30 vanilla Oreos
5 ounces cream cheese – softened
1/4 cup pure pumpkin
1/4 teaspoon cinnamon
1/4 teaspoon pumpkin spice
3 large graham crackers
Instructions
Using a food processor, crush Oreos to a fine grain.
Mix the cream cheese and pumpkin with the crushed Oreos to make the dough.
Put dough on wax paper and freeze for 15-20 minutes.
Roll dough into small balls and place on wax paper-lined cookie sheet.
Refreeze for about 25 minutes.
Crush graham crackers.
Coat the dough balls with the graham crackers crumbs.
Place a small dot of green gel food coloring on top of ball to make it look like a pumpkin.
No bake recipes are always a win. We are so happy that these pumpkin pie balls ended up turning out. According to everyone that tried them, they are definitely a keeper.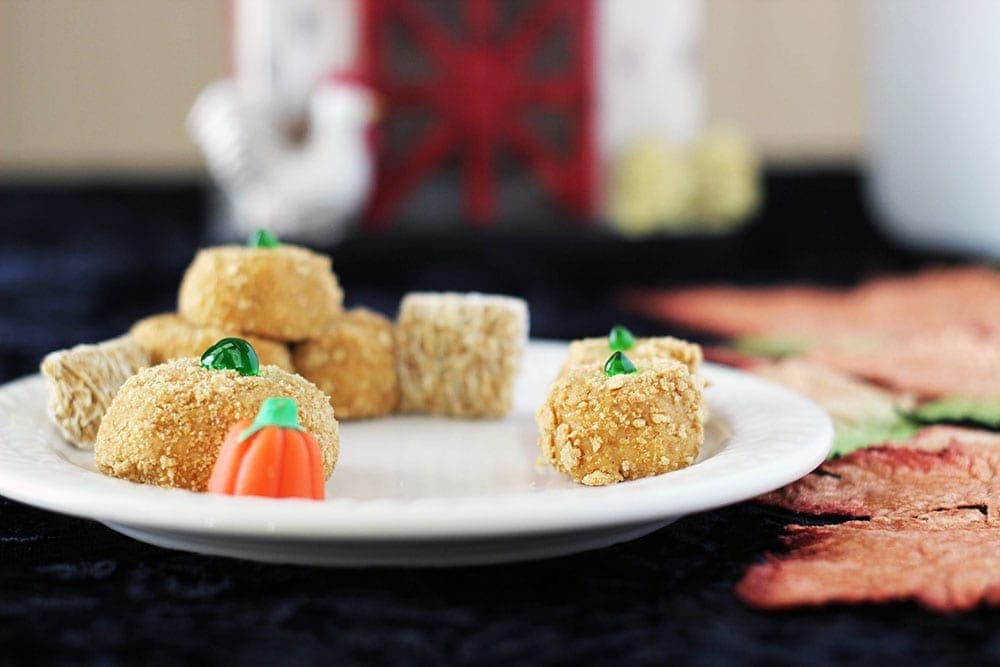 Don't miss our other pumpkin recipes. We did a whole batch of them. If you have any recipe suggestions for us, bring them on, too.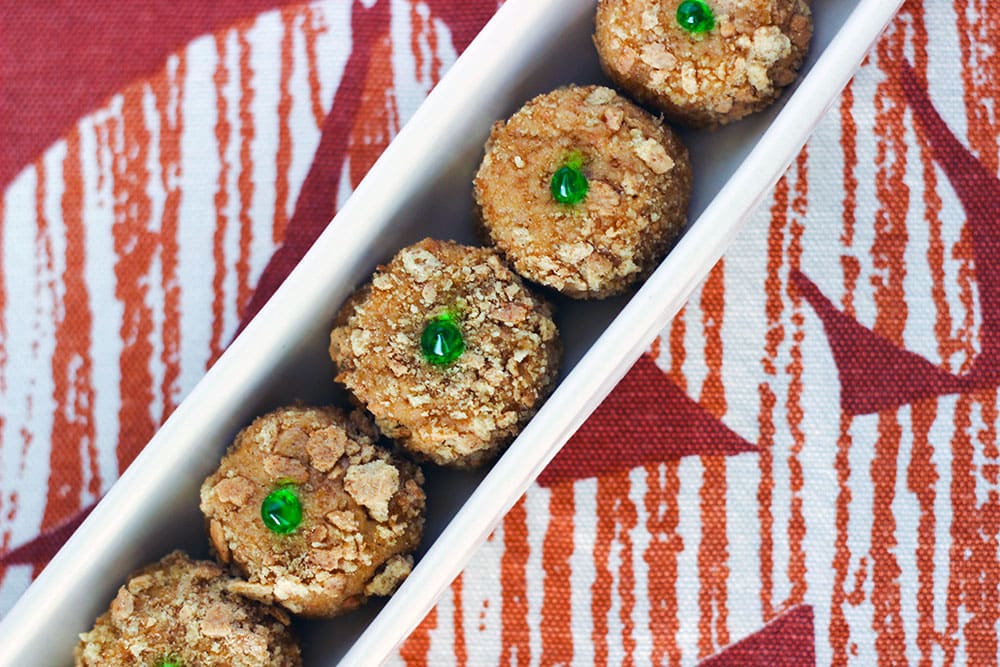 Let us know if you try pumpkin pie balls! Tag us in your recreations and we will share your pictures.