As promised, here's another Lemon Oreo recipe. Perhaps we can all convince the head honchos at Oreo to keep them around. The package says "Limited Edition" and I find that quite horrifying. Post contains affiliate links; all opinions are my own.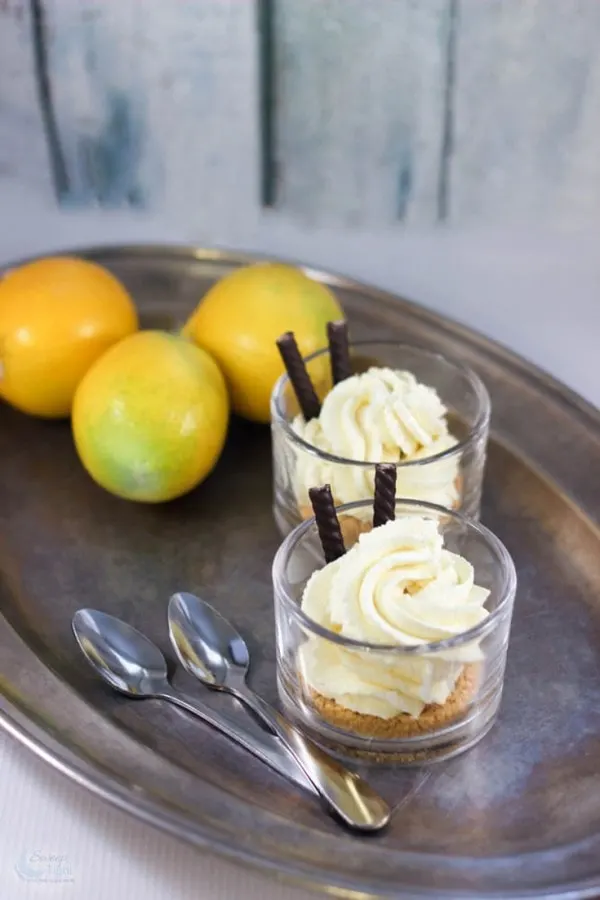 On my quest to find Lemon Oreo recipes, I came across the drool-worthy magnificence on My Baking Addiction. Her pictures alone had me racing to the kitchen to try a version of her Lemon Oreo Cheesecakes.
I switched a few things up and made sure to only make enough for two. Mike and I both have a sweet tooth, so we don't need to have too much of this hanging around. But, who am I kidding? I will just make it again!
Make Next: Lemon Oreo Banana Bread Recipe!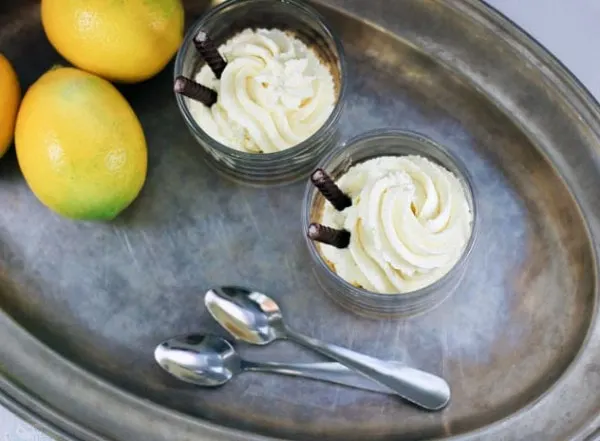 Lemon Oreo No Bake Cheesecakes
Ingredients:
Instructions:
Crush Lemon Oreos in a food processor and press into individual dishes. I used my mini dishes that I got from LTD Commodities.
Mix cream cheese in a mixer until it's somewhat fluffy.
Add in lemon juice, essential oil, and vanilla bean paste, and continue mixing well.
By hand, mix in the pudding powder and Cool Whip. I used a spatula to just fold the ingredients together.
Evenly pipe mixture into your serving dishes. Garnish, and refrigerate for an hour or so before serving.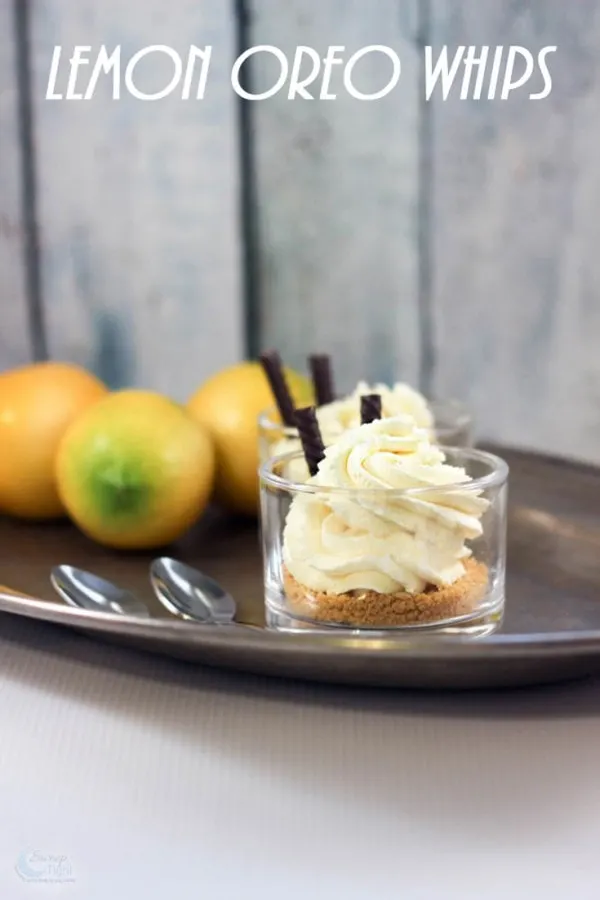 This Lemon Oreo dessert is so darn good. It's light and fluffy, and yet, rich enough to be satisfying in a small portion.
It's funny because Mike does not like cheesecake, but absolutely loved this recipe. I didn't agree with that, but that's why we called them "Lemon Whips" in the picture instead of cheesecake.
Have you tried any Lemon Oreo recipes yet?