My mother-in-law gave me her DIY scrub for tub and sink cleaning, and I love it. With a simple four ingredients, you can create a refreshing scrub for the sink and the bathtub. I know sinks and tubs come in a variety of materials. I don't find this scrub to be that abrasive, but use your own judgement depending on what you have.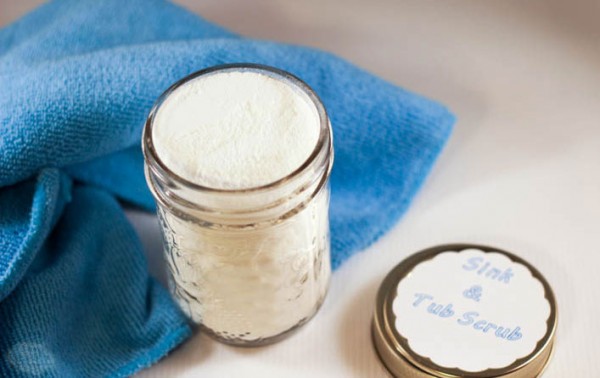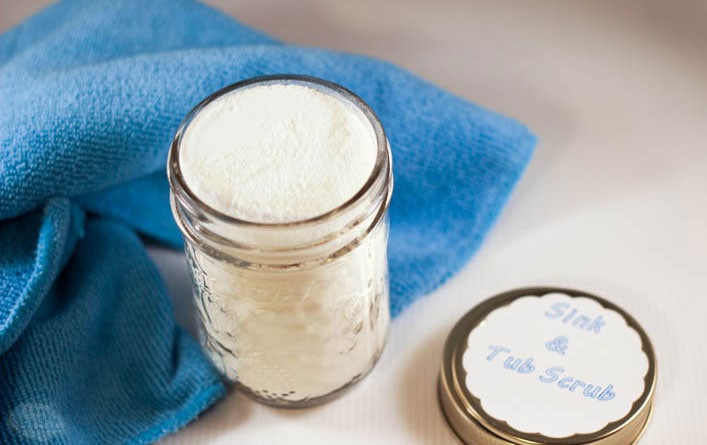 DIY Scrub for Tub and Sink Cleaning
Ingredients:
Instructions:
Combine all ingredients and mix well.
Store in air tight labeled glass containers. A mason jar is a great choice. I labeled mine using my Cricut and sticker paper. The scrub keeps well.
To use, simply sprinkle a small amount of the DIY scrub into your tub or sink.
Use a wet washcloth or sponge to scrub.
Rinse well.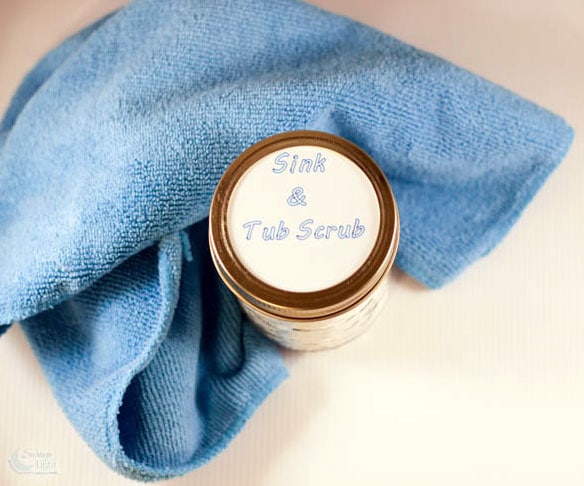 There you have it. It's so easy and does the job. My sinks are left shiny and smelling great. The essential oils leave a fresh, clean smell that lingers. It's a definite improvement over smelling toxic chemicals.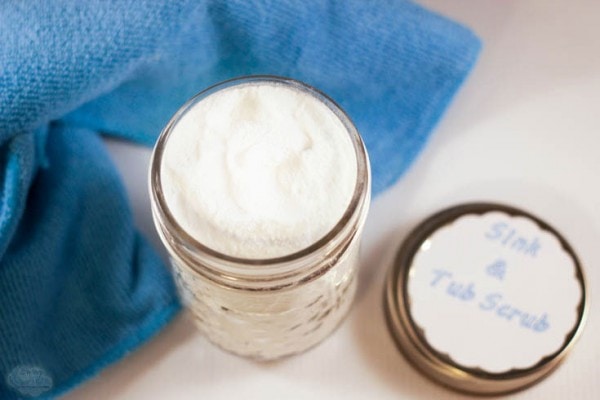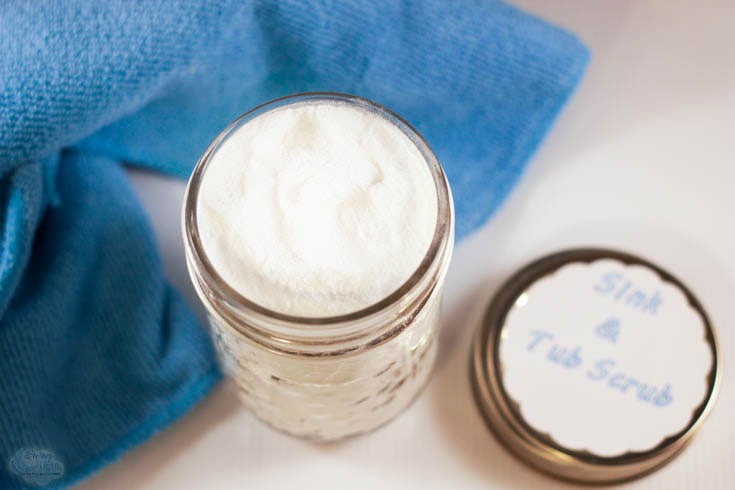 Just in time for Spring cleaning, I am happy that my mother-in-law shared this with me. It's such an easy DIY scrub that does the job well. I also feel safer using it in case a little bit spills, or one of the dogs jumps in the bathtub and licks it (yes, this has happened). Since the ingredients are all items you could bake with, I don't have to panic if some sprinkles spill.
To be perfectly honest, a lot of recipes I make once for the sake of the blog post. This one, I make over and over again. Every time I run out of tub and sink scrub, I make more. It's that good. I use it in all of my tubs and all of my sinks.
Have you used a DIY scrub? What do you do to keep your sink and bathtub clean?