DIY coffee spoons are so fun to make for so many occasions. Baby shower favors, bridal shower favors, the possibilities are endless.
My favorite thing about Valentine's Day is all the chocolate. It comes in all forms and it doesn't even matter if I'm single or not.
Valentine's Day candy simply makes everything wonderful.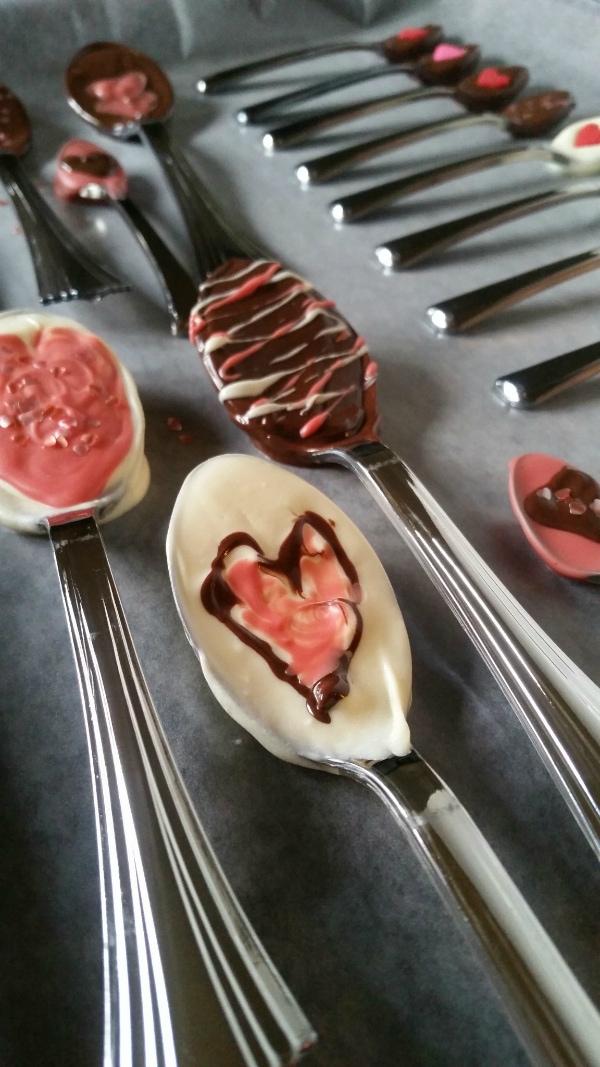 Combining chocolate with my other favorite vice–coffee–is just a set up for greatness. Chocolate dipped spoons are the ultimate way to stir your coffee into a heavenly concoction.
Easily switch up your decorations to fit any theme. Get creative with your favorite colors, designs, and just let your artistic side shine.
DIY Chocolate Coffee Spoons with Free Printables
These cute little spoons make an awesome homemade Valentine's Day Gift for just about anyone. They'd be perfect for the office break room and can even be great for kids to use in their hot chocolate!
They are super easy to make. Create a homemade gift of dry hot chocolate mix with a couple chocolate spoons for a cozy present to anyone.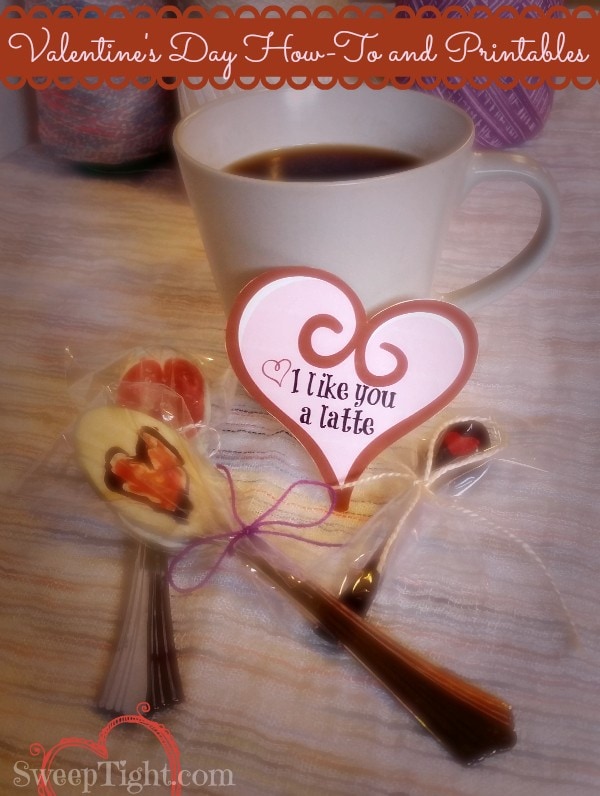 Supplies You'll need:
Plastic spoons – I like the silver ones and I also got a smaller size just for fun
Chocolates – White, Dark, and I used a Red one for decorating
Fun Sprinkles (these edible glitter hearts are so cool!)
Clear bags for wrapping the spoons up to gift
Decorative string or ribbons
Double-boiler (simply set a glass bowl over a pot of boiling water)
Cookie Sheet
Wax paper
Toothpicks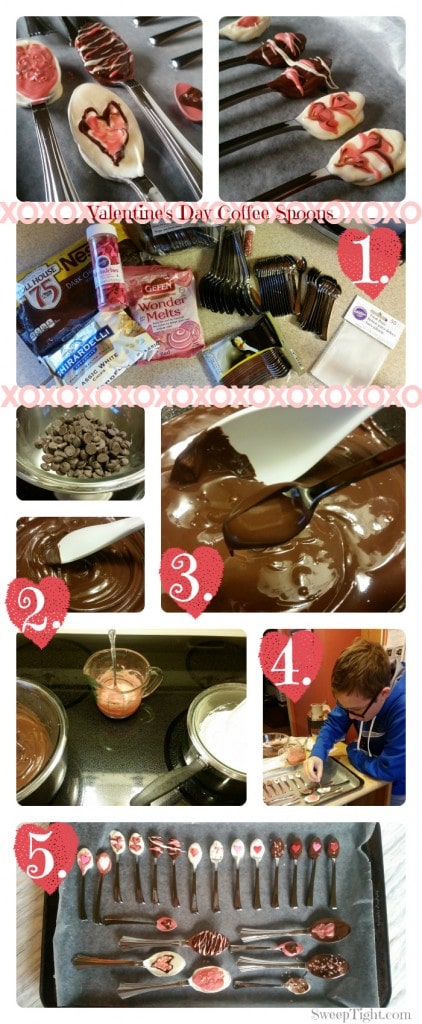 Step 1: Gather supplies and line a baking sheet with wax paper.
Step 2: Set up double-boilers. I used two pots and two glass bowls for the dark and white chocolate, but then melted the red baking chips in a class dish in the microwave.
Step 3: Once everything is melted, dip your spoons. Evenly coat them and then place them on a cookie sheet lined with wax paper.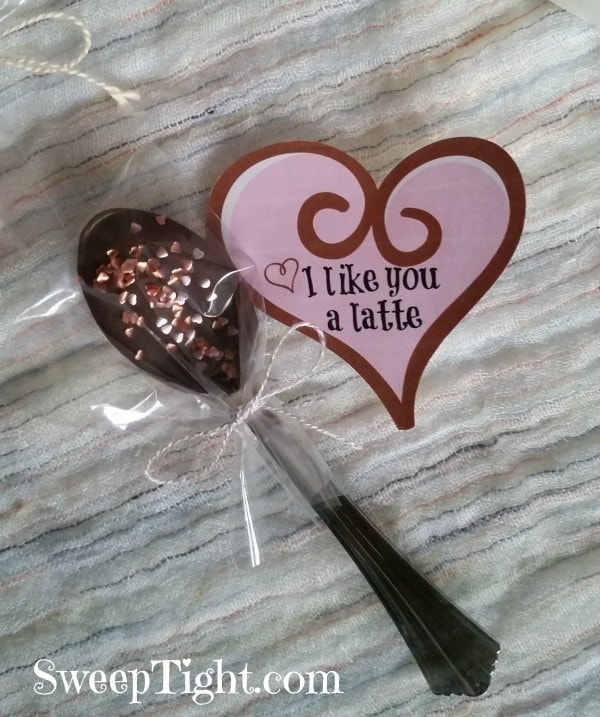 Step 4: While the chocolate is still cooling, decorate. Recruit creative minds if necessary. (Adam LOVES this job–but refuses to admit it.) Use sprinkles or drizzle different colored chocolates over the spoons. Using a toothpick is fun to create swirly designs.
Step 5: Let cool in the fridge for at least 20 minutes before putting in baggies and tying with a ribbon or string.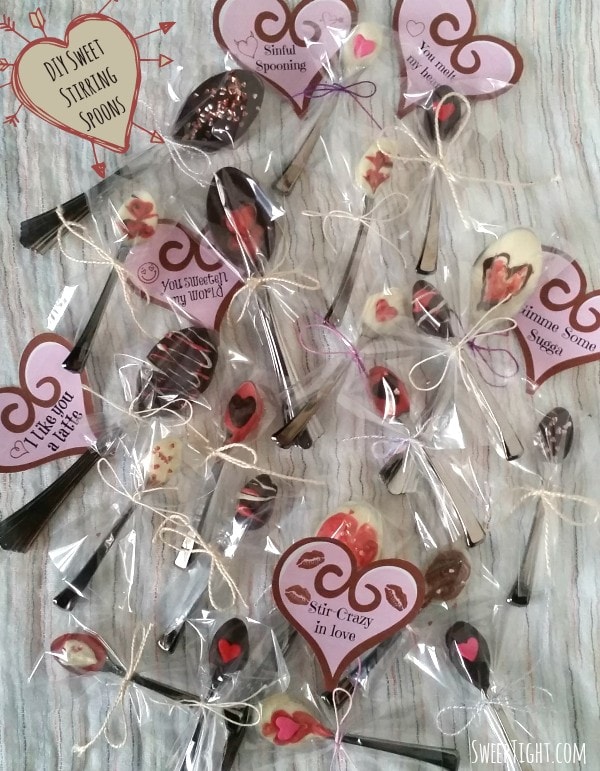 Click the image to download your own printable cute and funny Valentine's Day gift tags.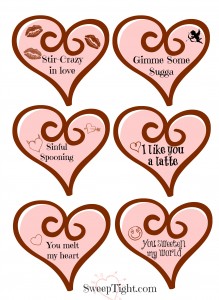 Follow me on Pinterest for more fun ideas! 🙂
Chocolate dipped spoons are a DIY project that you can get all kinds of creative with. Use them in a hot chocolate bar during the holidays, make a coffee corner for a brunch with the girls, even decorate some for your favorite movie premier. Get fancy!
Please subscribe to the blog for more fun ideas like this one. Don't forget to share this DIY project with your family and friends.
More Fun DIY Gift Ideas: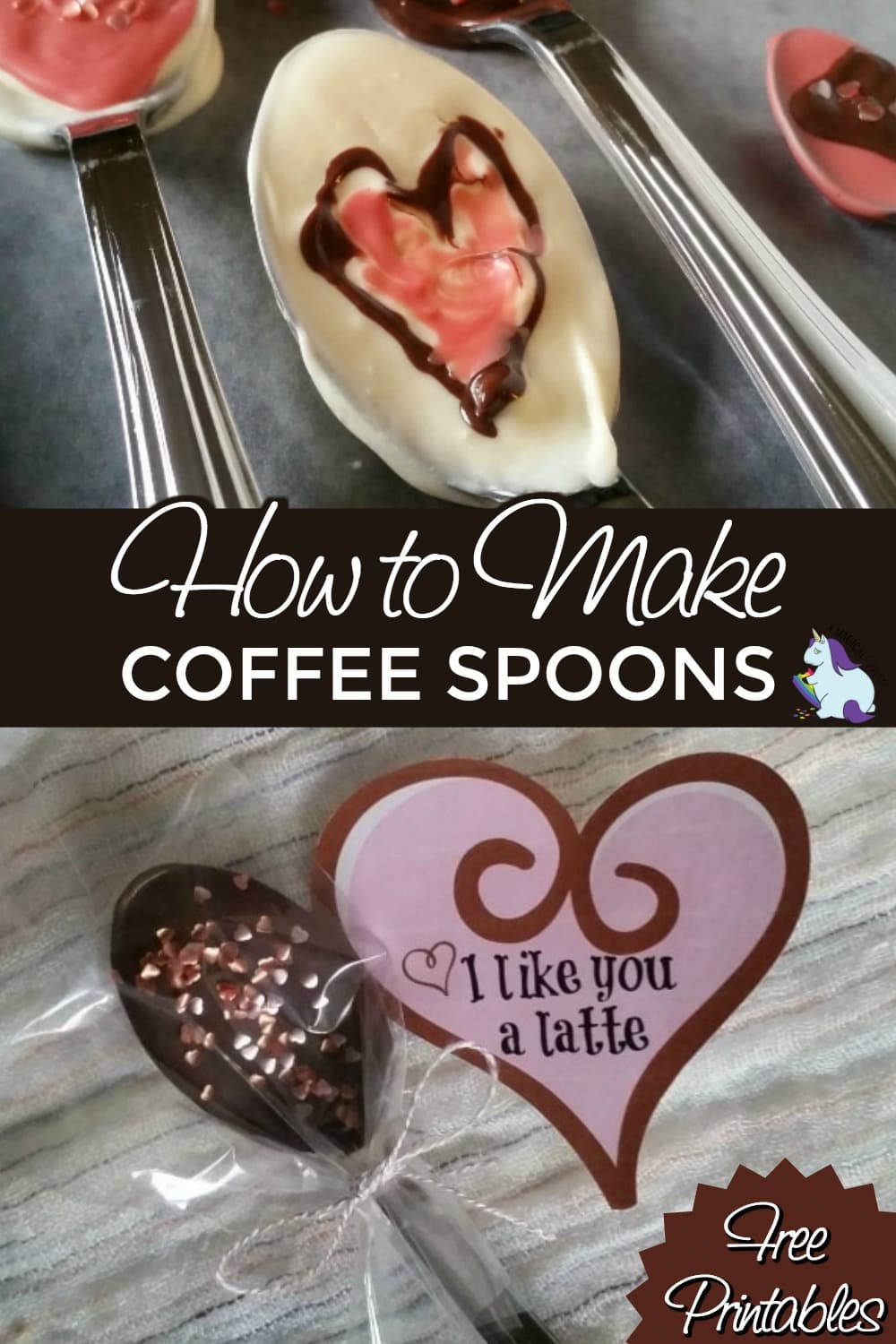 Let us know if you make chocolate coffee spoons and tag us in any recreations!