Make a big batch of this homemade hot cocoa mix recipe to get ready for the cooler weather. I am trying to make more dry mixes to keep on hand. We don't have a pantry, so space is an issue. Using storage bags instead of jars is helpful. Post sponsored by Linqia; all opinions are my own.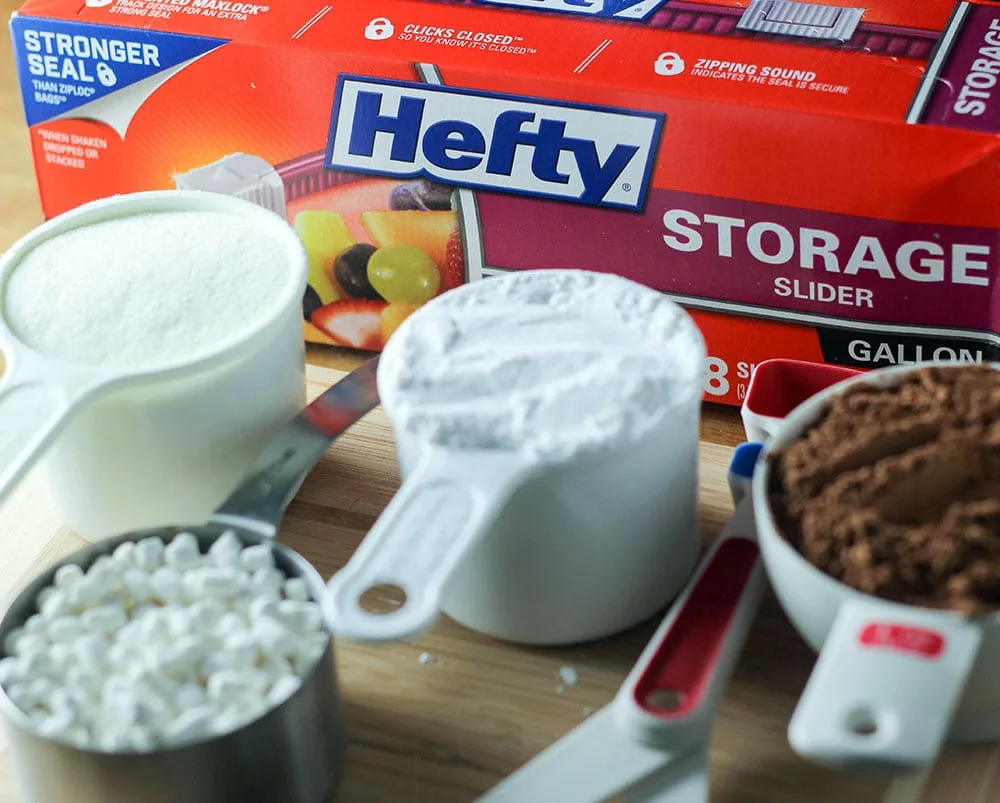 I sometimes forget how useful food storage bags can be, other than just for food. Of course, we use them a lot for food. We shop in bulk often, so separating and freezing is usually necessary. However, you can organize craft supplies, office items, and so many more things using slider bags.
I picked up a few boxes of Hefty® Slider Bags during my last trip to Walmart. Hefty® Slider Bags cost less than Ziploc® Slider Bags when comparing the same type of bag (freezer/storage) and size (quart/gallon) of the closest price point. I had a plan in mind where I needed strength, so I knew Hefty bags were the correct choice.
My inspiration for the homemade hot cocoa mix recipe came from this blog. They use a food processor, but my goal was to try to get away with just vigorously shaking the bag. You need to really trust your bag to shake it when it's full of ingredients. Hefty® Slider Bags are strong thanks to the MaxLock® track design, so I was banking on that. Thankfully, it worked out because that could have been one heck of a hot (chocolate) mess.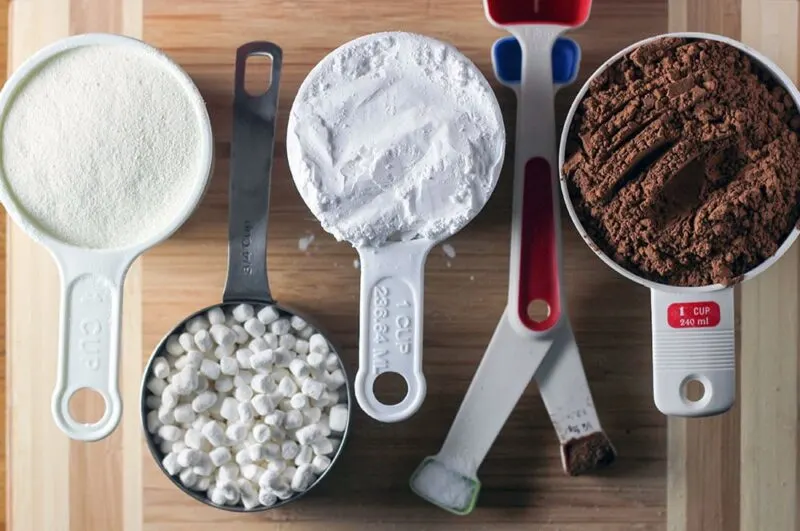 Homemade Hot Cocoa Mix Recipe
Ingredients
2 1/2 cups dry milk powder
2 1/2 cups powered sugar
1 1/2 cups unsweetened cocoa powder
1/2 teaspoon salt
1/4 teaspoon cinnamon
Instructions
Add all ingredients to a Hefty Slider Bag – Storage, gallon size
Close and shake until all ingredients are combined
To serve, add 1/4 cup of mixture with 1 cup hot water or milk
Notes
Makes about 20 servings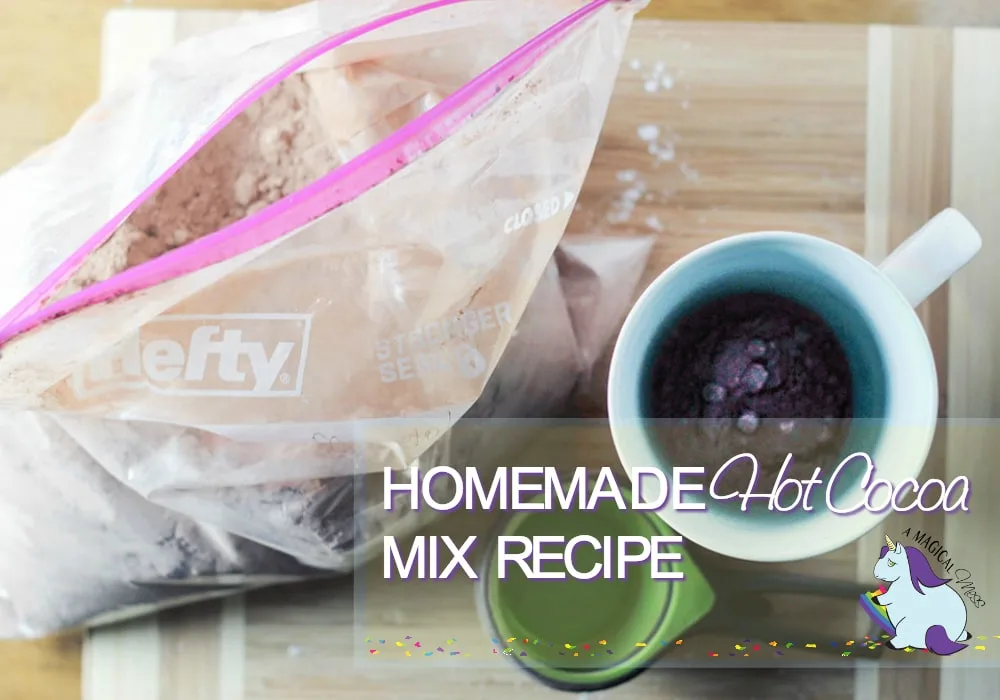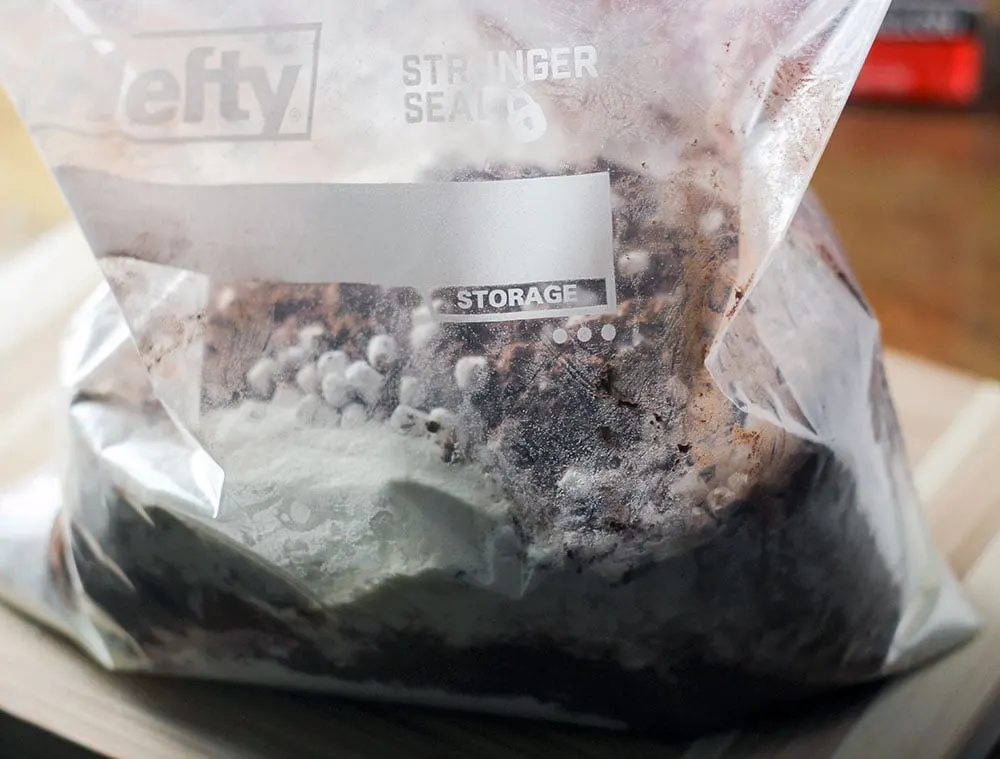 Go to Walmart and buy Hefty® Slider Bags. Once you have them in the house, you'll think of all sorts of uses for them. At least I did. I have portioned out dog food for mini-trips out, dog treats in a few bags, pens, hair ties, and other miscellaneous things around the house that were in need of organizing. Find more Handy Hints on their website.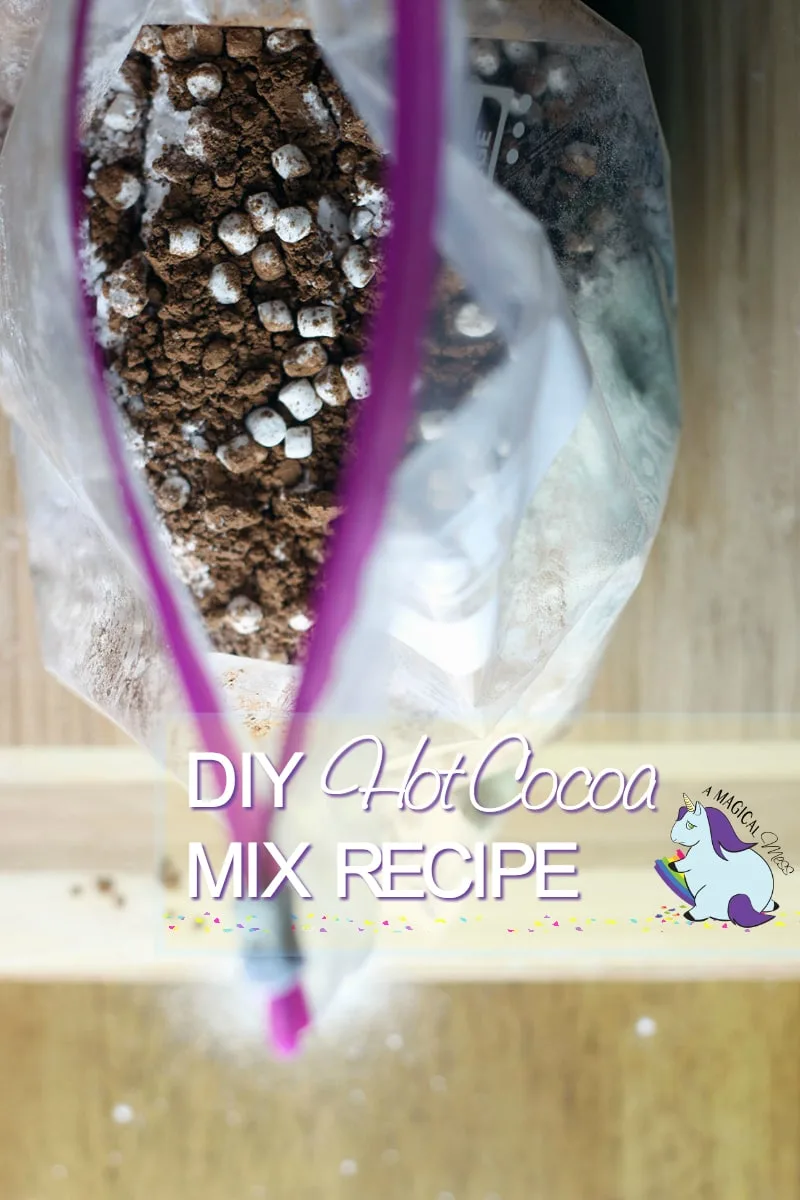 More Hot Chocolate Recipes
Hefty® Slider Bags Savings
Earn $1.50 with Ibotta when you buy two packages of Hefty® Slider Bags. Ibotta is an app that saves you money while you shop. Instead of coupons, it's cash back. It's pretty simple to use and definitely worth it for the savings.
What would you add to your homemade hot cocoa mix recipe?