If I could play word games for everything that confuses me, I'd be on the road to understanding all the things. We used to create our own in school as a way to study. But thanks to UnitedHealthCare–who has sponsored this post–they are making the world of insurance plans easy to navigate and understand with word games. We can play and be entered for chances to win prizes.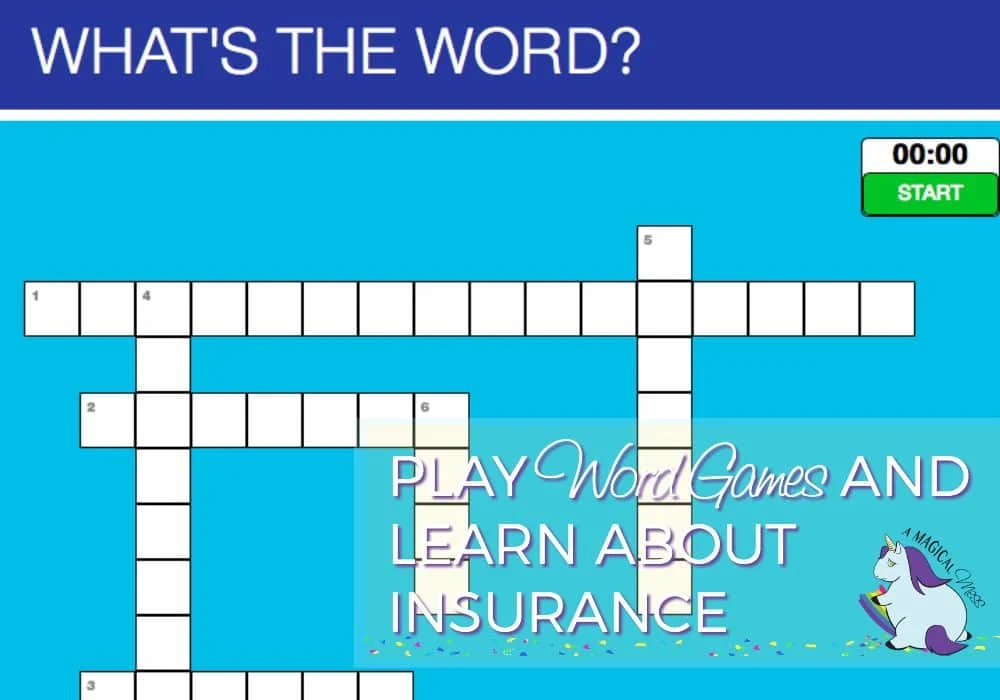 Play Word Games
We all know that having health insurance is key to maintaining a healthy life. From preventative care, health advice, and treatment when you need, life simply needs insurance. Choosing a plan can be an overwhelming disaster with all the fancy words that confuse even the best of us. So, check out these fun online word games to make the task more fun and simple:
What's the Word:
Fill in the correct word in the puzzle for the definition that it matches with. I was actually surprised how challenging this was. I scored decently high but it took me longer than I expected to figure out some of those words. I definitely learned some new lingo! Complete the puzzle and be entered for a chance to win a $100 gift card (weekly) and $500 (monthly)!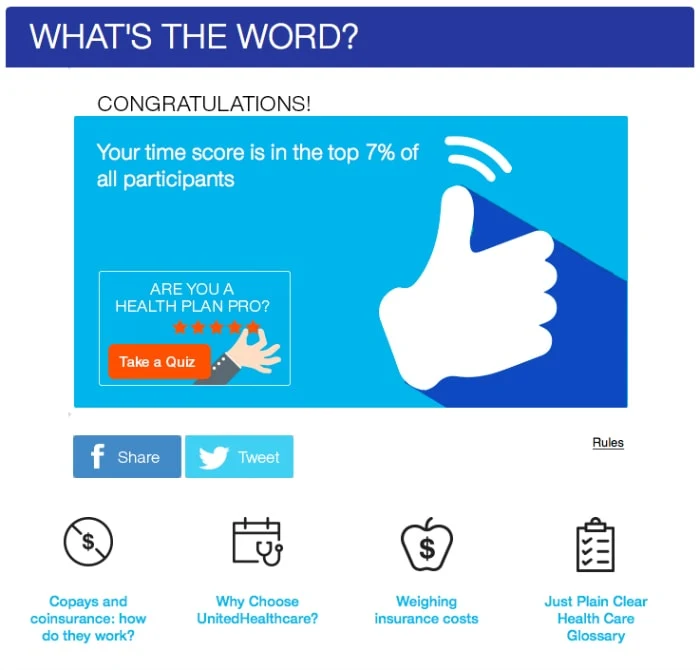 Are You a Health Plan Pro?
This game has four stages. The first two stages are about health care terminology. The last two stages are more about picking the best features of a healthcare plan. What would the best plan for a family of four? High deductible with low monthly premium? Using your knowledge from the game you can put it to work in different scenarios to see the best outcomes. I was totally wrong for both of the scenarios I had. Sheesh, I need to play a few more times to get this right.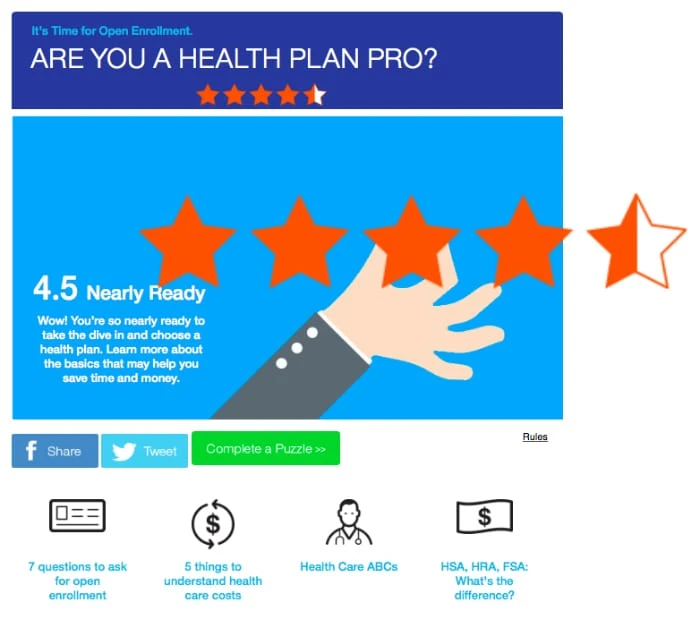 After completion of this game you can enter your information to be entered in the sweepstakes. There are $100 weekly winners and $500 monthly winners.
(Play each word game from October 3rd – November 30th, 2016)