Every woman that I know has cellulite. Let's just get that out there right now. I cannot remember a time when I didn't have cellulite. Even when I was at my healthiest and fittest, I still had those stubborn pockets of trapped fat. I received SweetCheeks for review purposes, but all opinions are my own.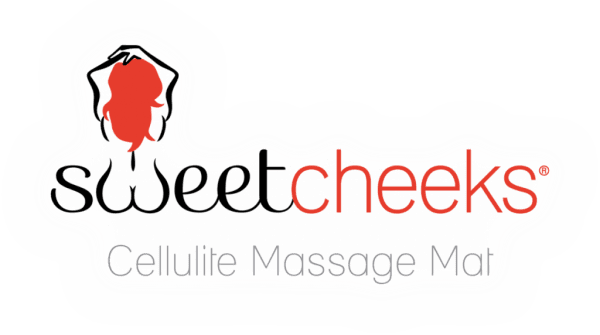 Cellulite Massage Mat is a Work at Home ASSet
Aging makes it harder and harder to keep the cellulite from being the most noticeable part of my legs and butt. It also doesn't help that I sit in a chair most of the day. Now that I work from home, I sit more than ever. My fitness routine is pretty much non-existent. I keep promising to make changes, but my treadmill still acts as a clothes hanger.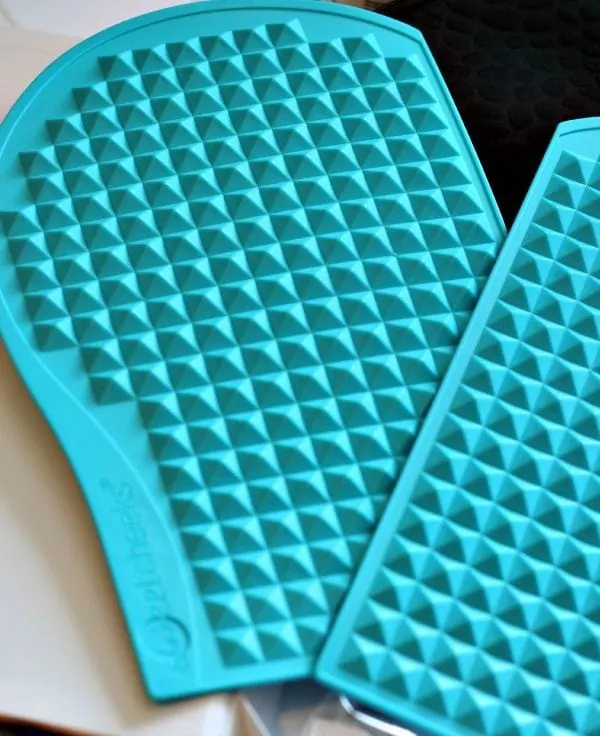 I have read and heard many times that massage can help reduce the appearance of cellulite. I have had gadgets in the past that you plug in and suction yourself. I tend to use those for about a week before they are thrown into a closet and forgotten about. What I love about the SweetCheeks Massage Mat is that it takes such minimal effort to use. You just sit on the mats, and that is it. Your own body weight and natural movements initiate the massage. There are no plugs or batteries to mess with. Just plop the mats down and sit.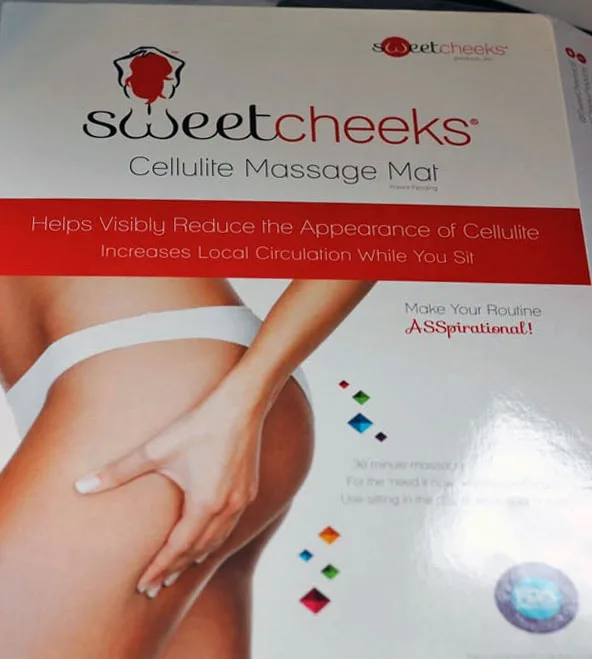 I am sorry to tell you that I did not take a picture of my booty for this review. There are plenty of before and after images on the SweetCheeks website. Sitting on SweetCheeks for thirty minutes will give you the increased circulation needed. After that, you will have some dents from the points on the mat. They go down within another thirty minutes. You are then left with visibly smoother skin. You know that means, ladies? It only takes an hour. We all love instant gratification, right?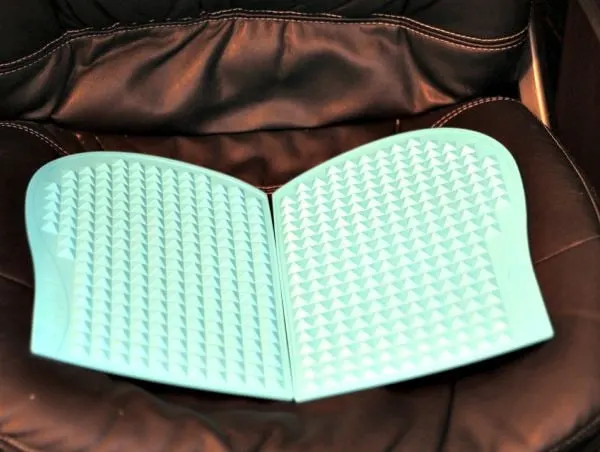 SweetCheeks – Not just for the Booty
Another issue I am noticing from sitting so long is a burning sensation in my right butt and leg. I am sure it has something to do with sitting too much and probably in an awkward position. You know they are now saying "sitting is the new smoking." Ugh. SweetCheeks is also great for those types of aches and pains. Increased circulation is beneficial to anyone who sits a lot. Regardless of your concern with cellulite. Use on other sections of your back, as well.
The mats come with a nice carrying case since they are easy to bring with you anywhere. You can even sit on them in the car. These mats are perfect for multi-taskers. I am sitting on them as I write this post. I find that they wake me up a bit, too. It's not painful to sit on them, but enough of a sensation to keep you a bit more alert.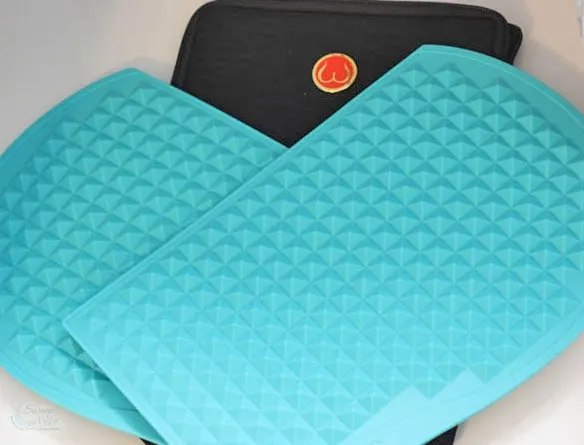 SweetCheeks Coupon Code
Use coupon code SWEEPTIGHT20 to save 20% off your SweetCheeks order. Expires August 31, 2015.