This shop has been compensated by Collective Bias, Inc. and its advertiser. All opinions are mine alone. #CollectiveBias #LifeInCheck #ConsumerDrugTakeBack
Do you know how to dispose of medication properly? I would bet that most of us have at least one bottle of expired prescription meds in our medicine cabinets.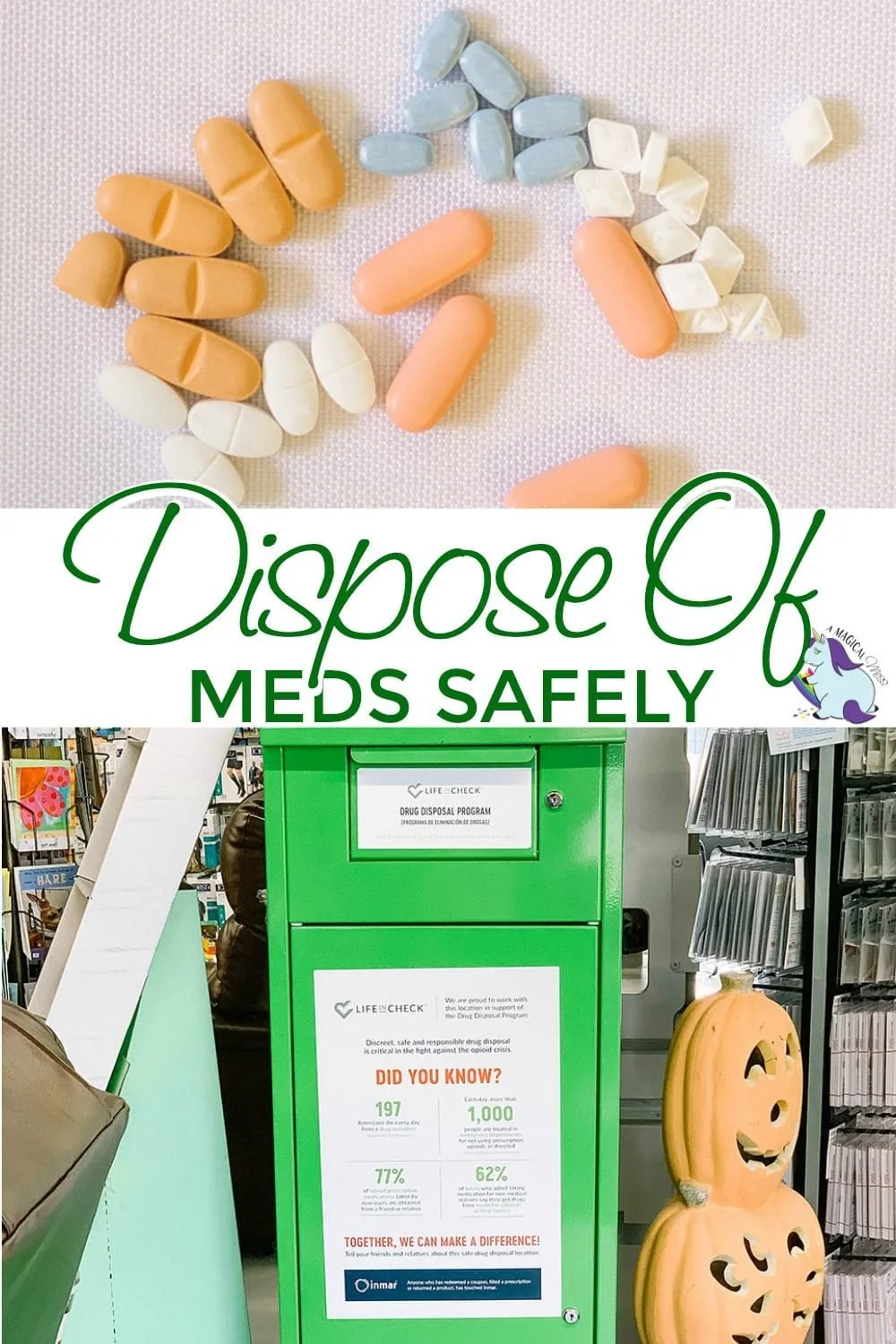 If you're anything like me, you might even have a hoard of bottles. Because when you're not sure how to toss them, keep them, right? Wrong.
Where can I dispose of medication properly near me?
Use the LifeInCheck Drug Disposal Search tool here to find a LifeInCheck Drug Disposal location near you.
Of the many reasons to properly get rid of drugs, the most important one to me is due to addiction. Addiction and abuse have clung to many branches of my family tree, myself included.
Disposal of unused medications today takes many forms, from flushing down the toilet or pouring in the drain, to throwing in the garbage, or worse.
More often than not, the end result is damage to our environment, drug diversion, or the drug being abused by others.
In an effort to assist in reducing these issues and bringing awareness to the massive opioid crisis that is plaguing many families, LifeInCheck created a Consumer Drug Take-Back program that provides consumers with a safe option to discard their unused or outdated prescription medications in secure receptacles located across the US.
LifeInCheck has created this tool to help you safely dispose of unused or expired medications. Simply enter your city and state or zip code and search radius and we will provide a list of safe drug take-back locations in your area.
Thank you for helping to protect your family and our communities.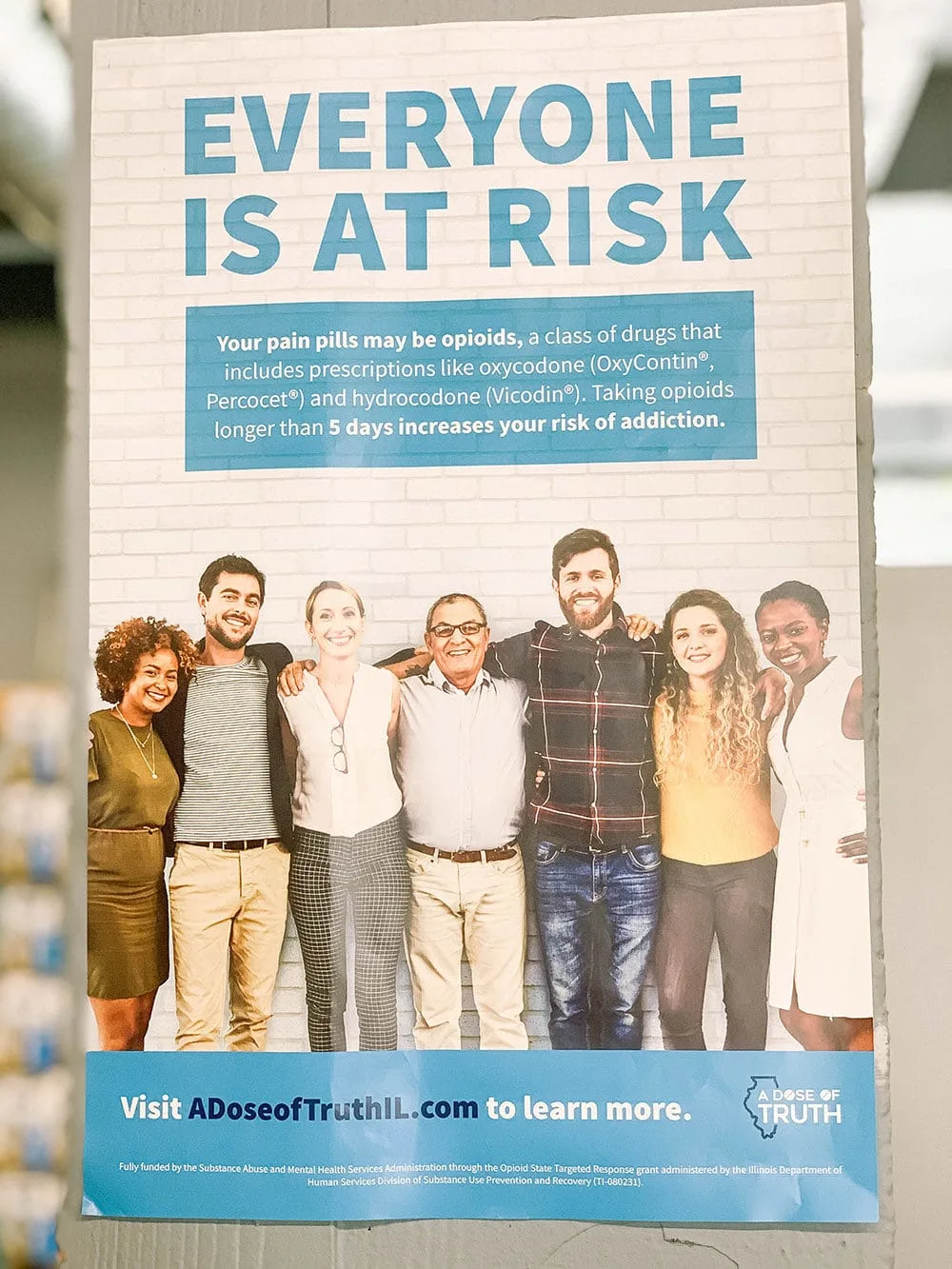 I'm open about my struggles with my mental health. It's been decades of fighting against anxiety, depression, and other mental disturbances.
Since my teenage years, I've been on and off prescription medications to help tame the beast that is my brain.
A chunk of those years, I was addicted to pills. I am living proof that seeking relief can quickly and easily turn into an unintended addiction.

192 Americans die every day from a drug overdose.

CDC.gov
Help Fight the Opioid Crisis with Proper Medication Disposal
As we all know, the opioid crisis is alive and well. It doesn't discriminate, and it's spreading like wildfire. It's all the more reason that National Drug Take-Back Day is a critical day.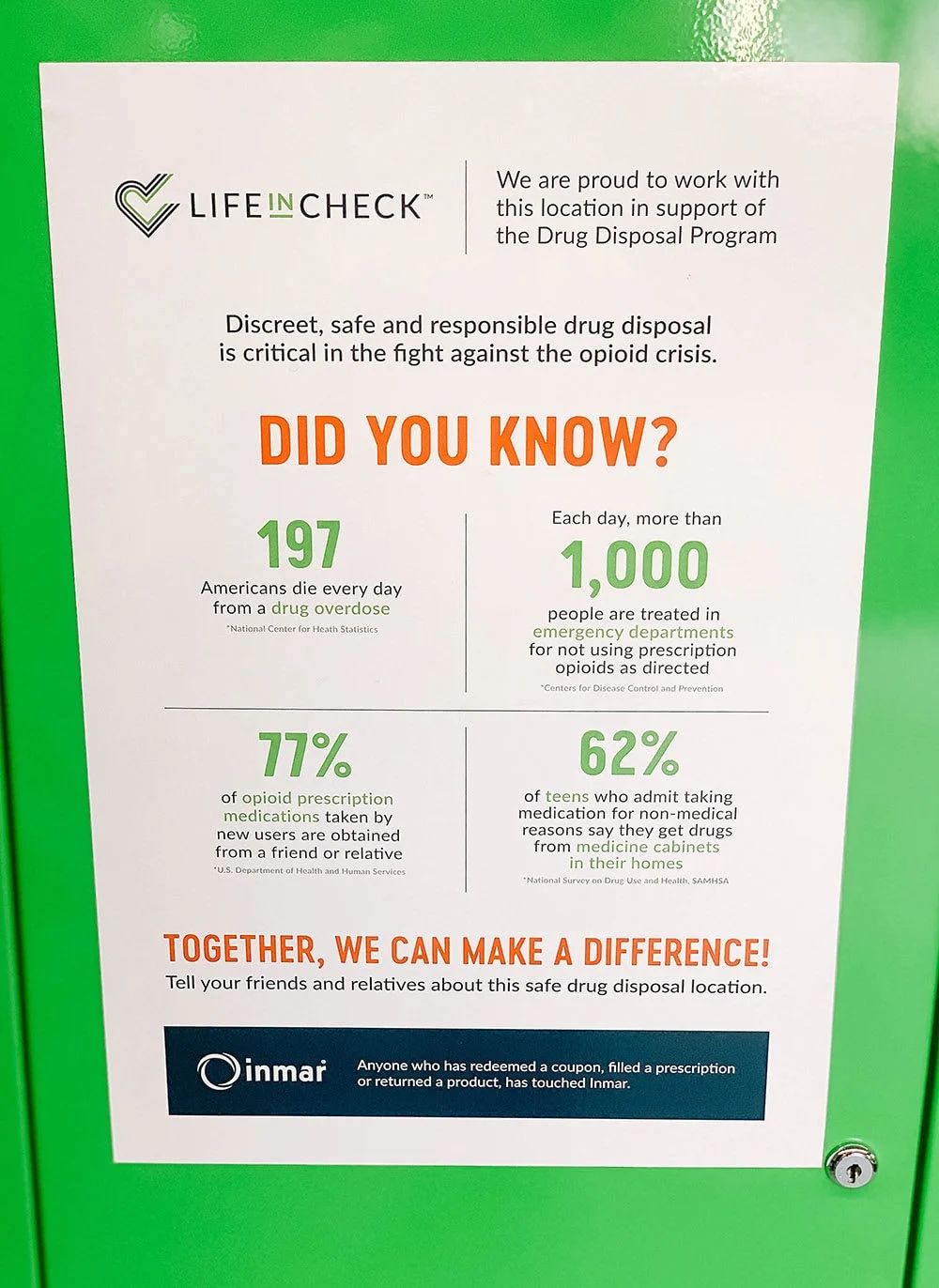 Where one person might be completely oblivious to the leftover painkillers in their cabinet, that bottle may feel like a lifeline to a person battling addiction.
18 million people in the US over the age of 12 have misused medications at least once in the past year.

DrugAbuse.gov
Saturday, October 26, 2019, is National Prescription Drug Take-Back Day. LifeInCheck created a Consumer Drug Take-Back program to give people a safe option to discard unused or expired medications in secure receptacles across the US.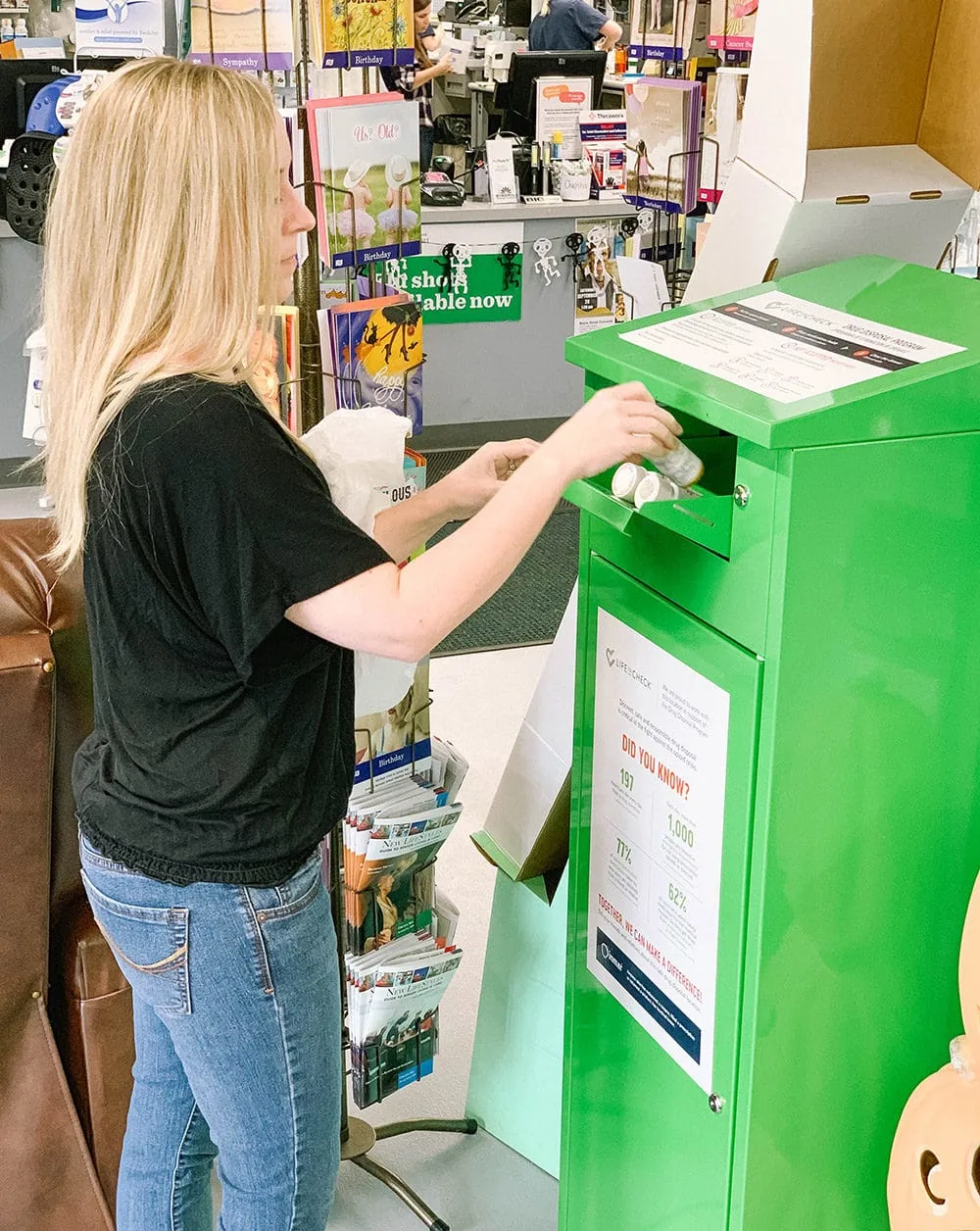 During my last attempt at treatment, it was a ton of trial and error. Medications that helped me either made me a zombie, or I had an adverse reaction. Other meds just did not work for me.
Since my current status is medication-free, I wanted to rid this house of every bottle of prescription drugs. Embarrassing moment of truth: I had a bottle dated 2007.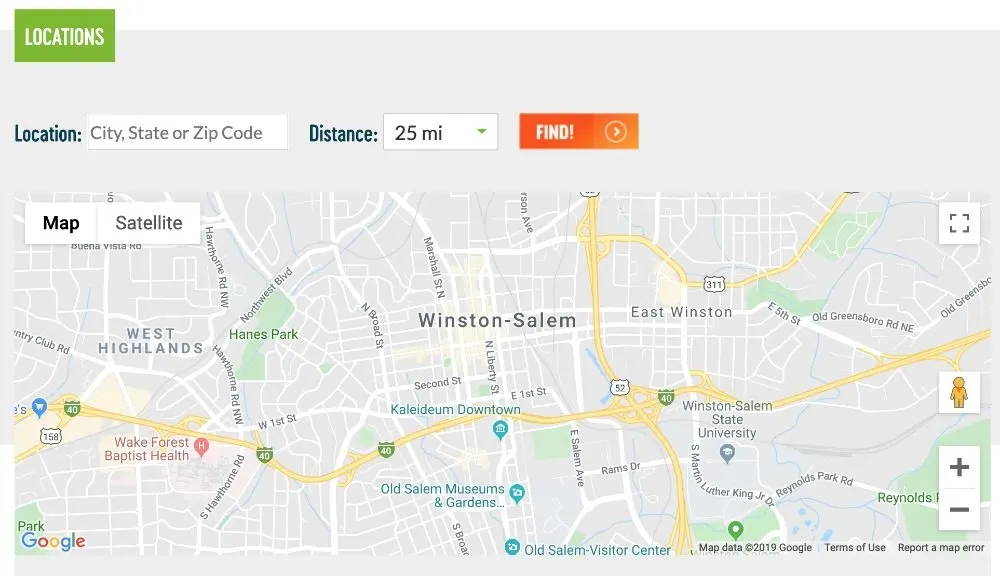 Using the LifeInCheck Drug Disposal Search tool, I found a LifeInCheck Drug Disposal location near me. I gathered up my bottles, and it was a great excuse to clean the medicine cabinets! I even brought a few expired pet medications.
We took a ride to the charming Lombard Pharmacy. It reminded me of old school pharmacies that are also hardware stores. The staff was helpful and informative, and I was in and out within minutes.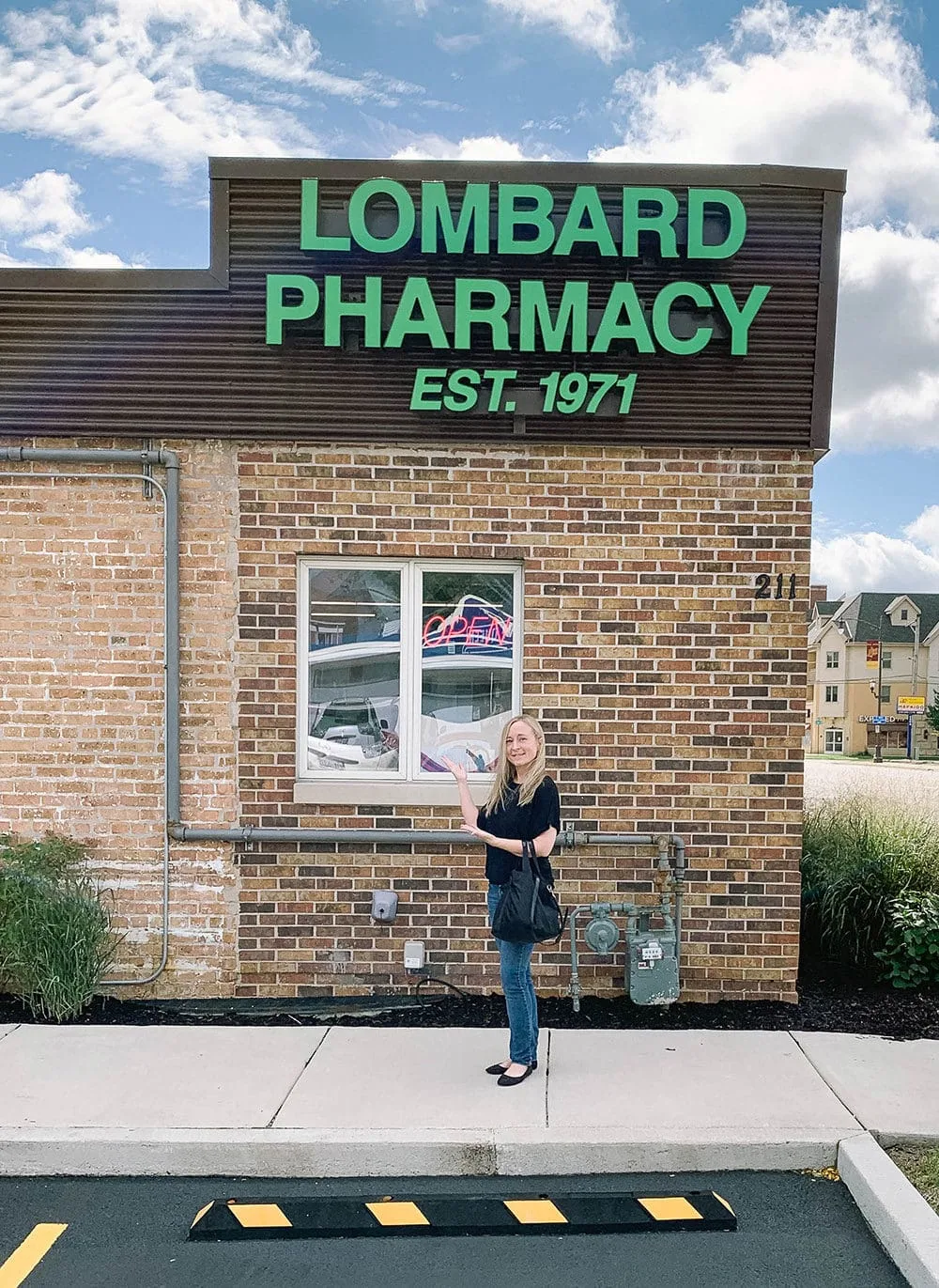 LifeInCheck provides safe and convenient drug take-back locations near you, even if it's not a LifeInCheck Consumer Drug Take-Back receptacle.
Using the LifeInCheck Consumer Drug Take-Back receptacle is easy as can be. Simply open the drawer, place your medication in, and shut the drawer. You don't even have to remove your label from the bottle.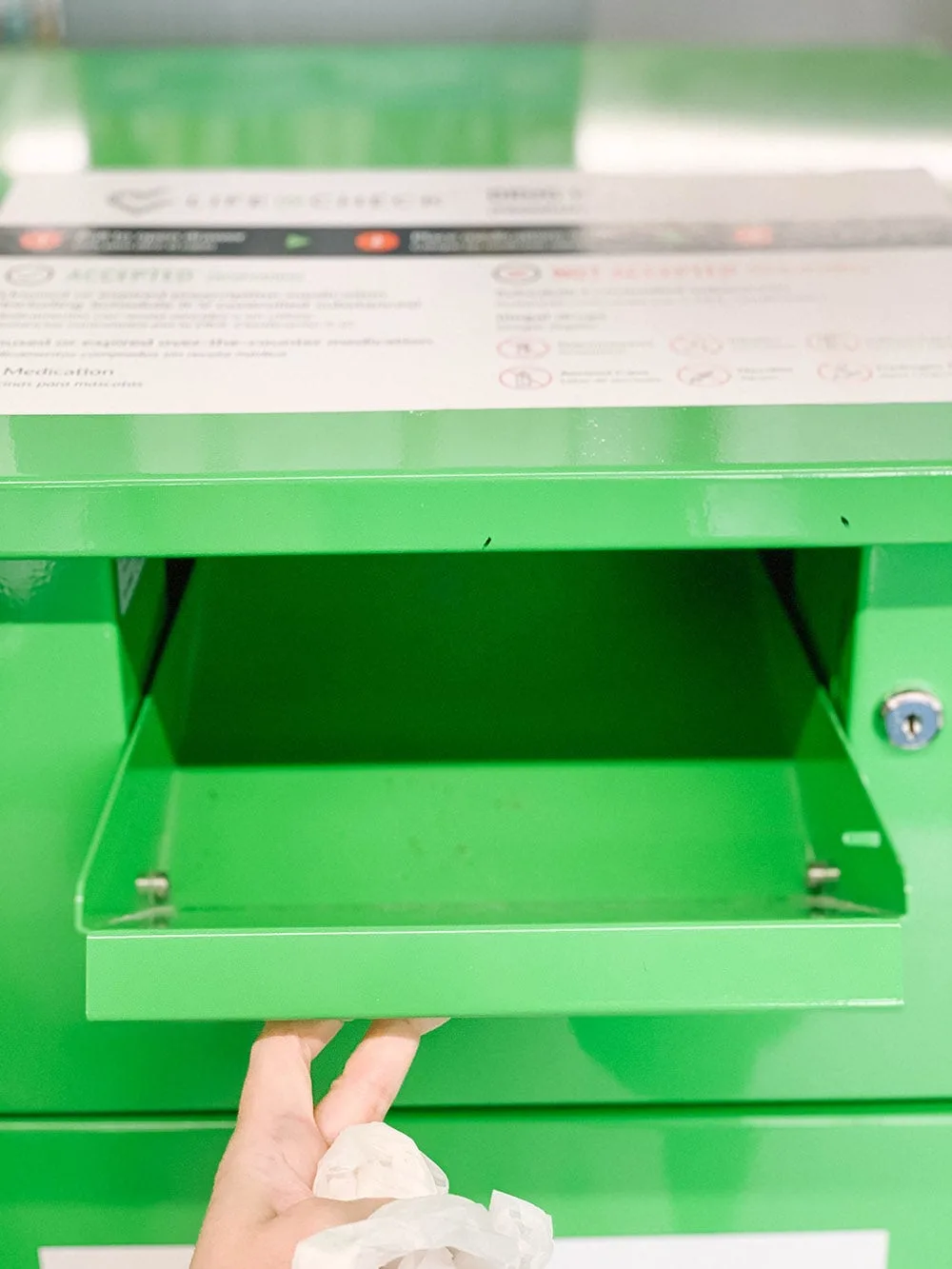 83% of people who misuse prescription pain relievers, including opioids, get them from a friend or relative.

SAMSHSA.gov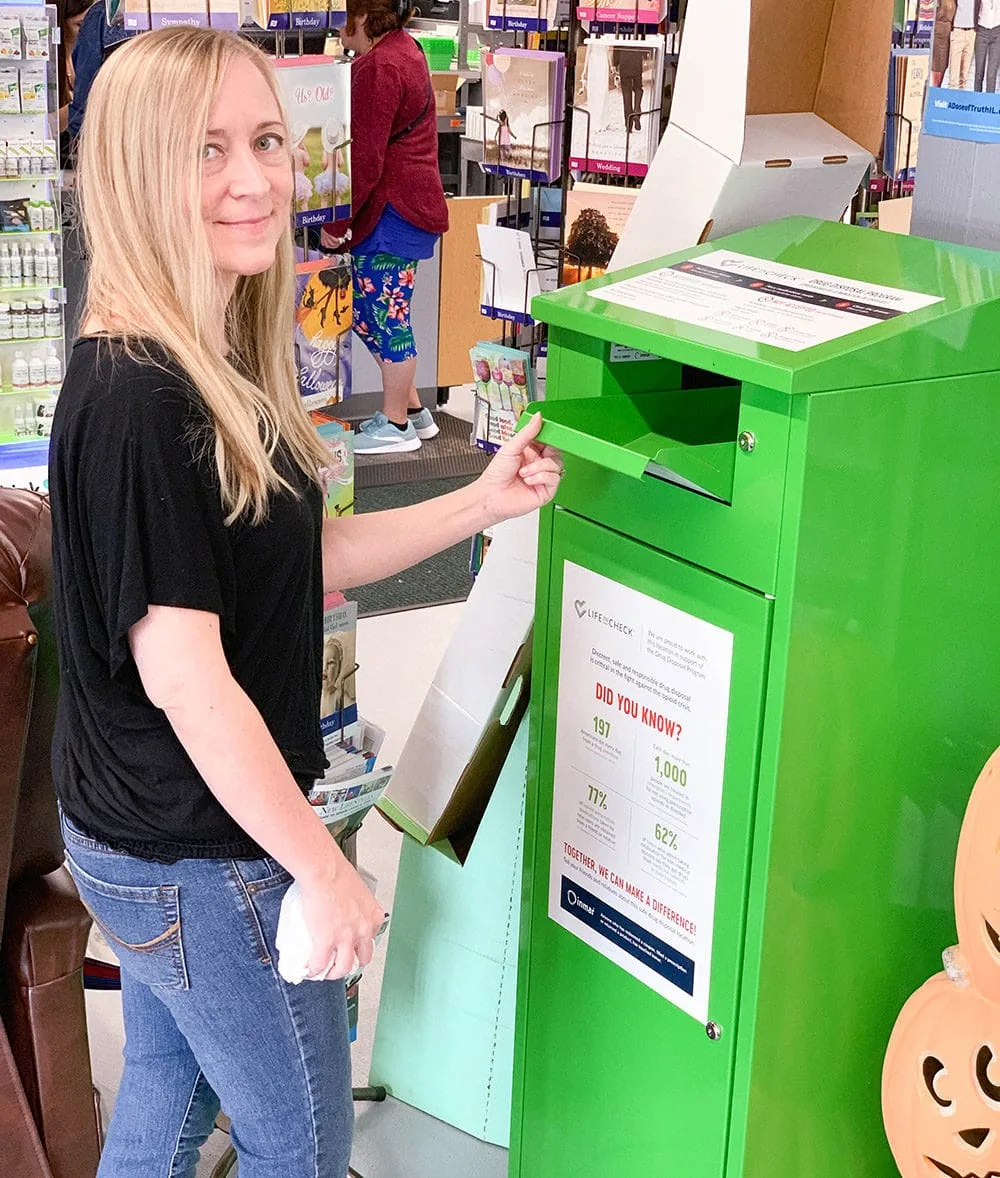 It's freeing to know that thanks to the LifeInCheck Consumer Drug Take-Back Program, there are no drugs in this house. I don't have to worry about them ever falling into the wrong hands. Or, let's be honest, a temptation to me in a desperate moment.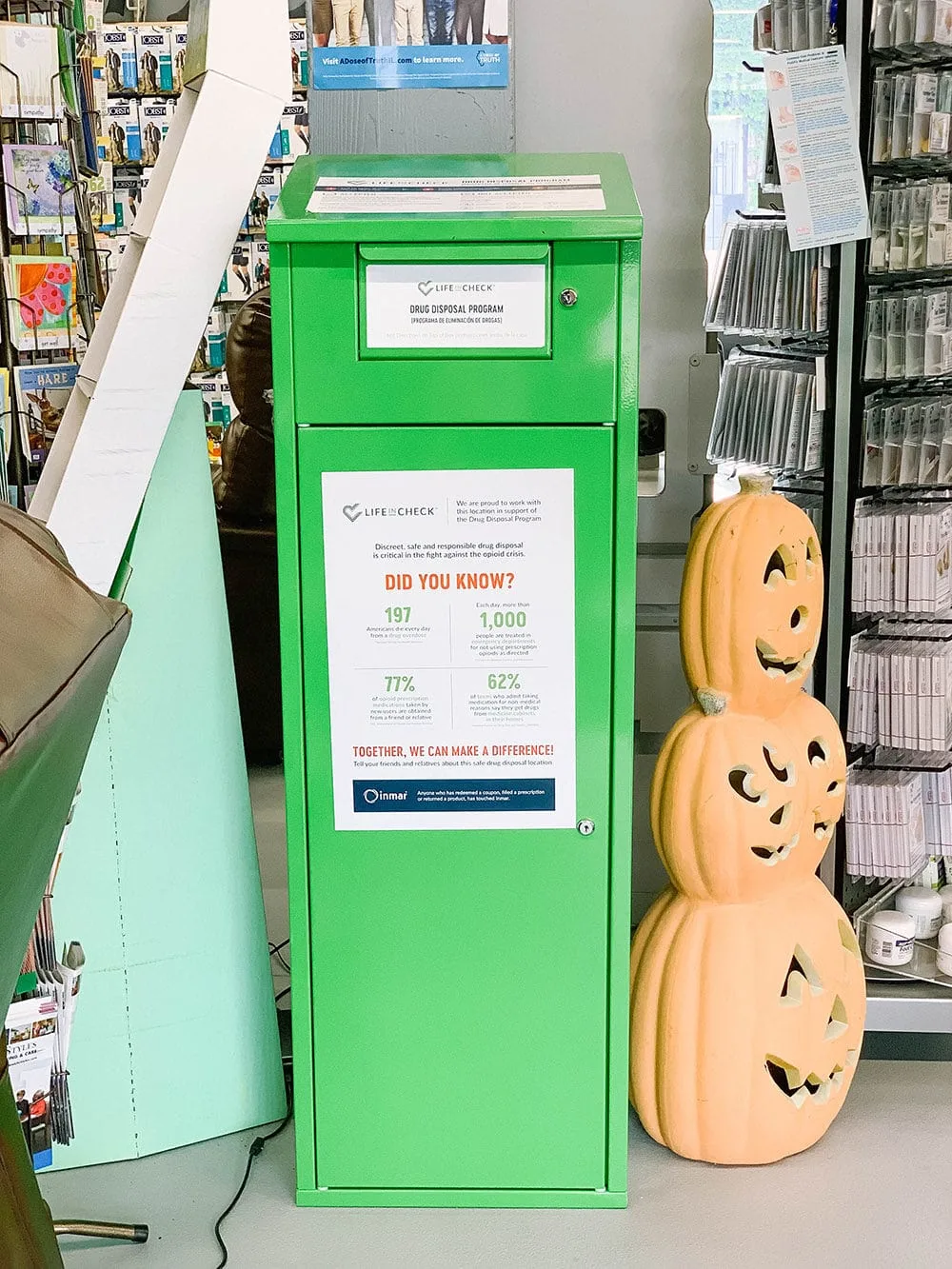 Use the LifeInCheck Drug Disposal Search tool to find a LifeInCheck Drug Disposal location near you.
If you are comfortable, please share how the opioid crisis has affected your family or community in the comment section below.