We live in an exciting time when new science breakthroughs happen regularly. Everyone wants to live longer, healthier, and look younger. At 37 years old, I am definitely intrigued by helpful supplements. I have partnered with MitoQ again with some exciting information.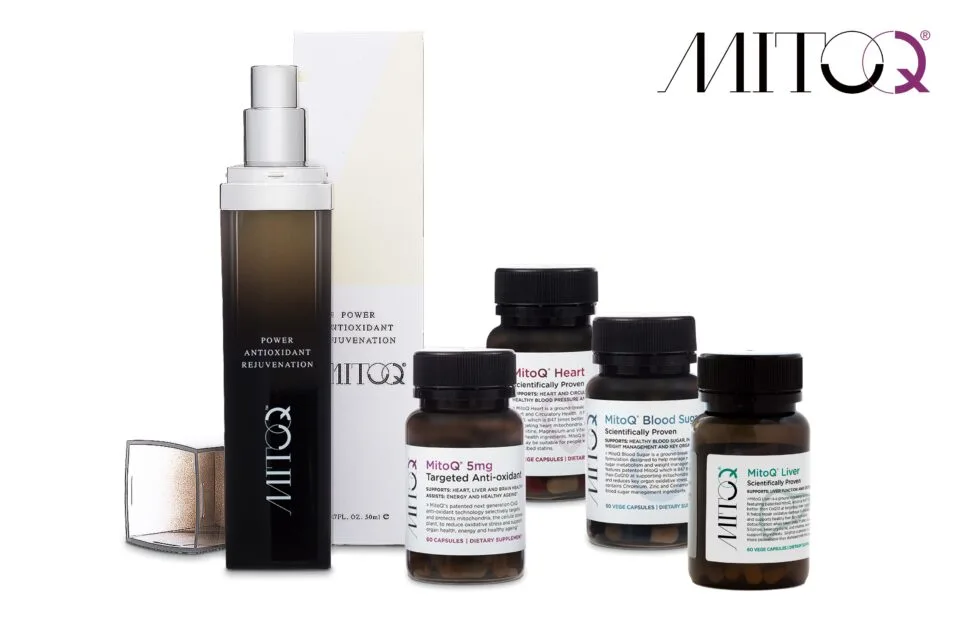 I was downright abusive to my skin growing up. Not only did I skip the sunscreen, but I would go out of my way to layout in the sun. We would even go out onto the roof with baby oil to try to get as tan as possible. I also had a frequent flyer pass to tanning salons. Oh my gosh. It all makes me cringe now. Back then my naive brain just assumed I'd be getting all kinds of plastic surgery by now. Even if I could afford surgery, I have no interest in putting my body through that, or spending money that way. Ah, just one more reason a time machine would be nice to go back and smack the younger me. In any case, that's why I love to learn about supplements and new ways to nourish my body.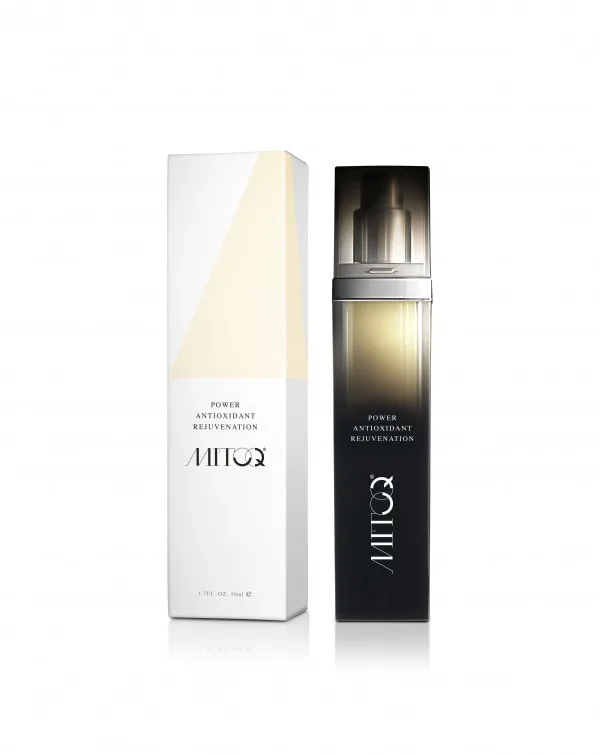 New Science to Help us Live Healthier and Age Better
Since I worked with MitoQ months back, they have been busy. The company has been invited to participate in the USA's prestigious National Institute of Aging's Interventions Testing Program, which is an internationally renowned anti-aging testing program funded by the US Government. Their theory of aging is based on mitochondria (our body's cellular batteries). It all brings me back to biology class. MitoQ is a supplement that optimizes mitochondrial function, therefore, making it the perfect product to test this theory.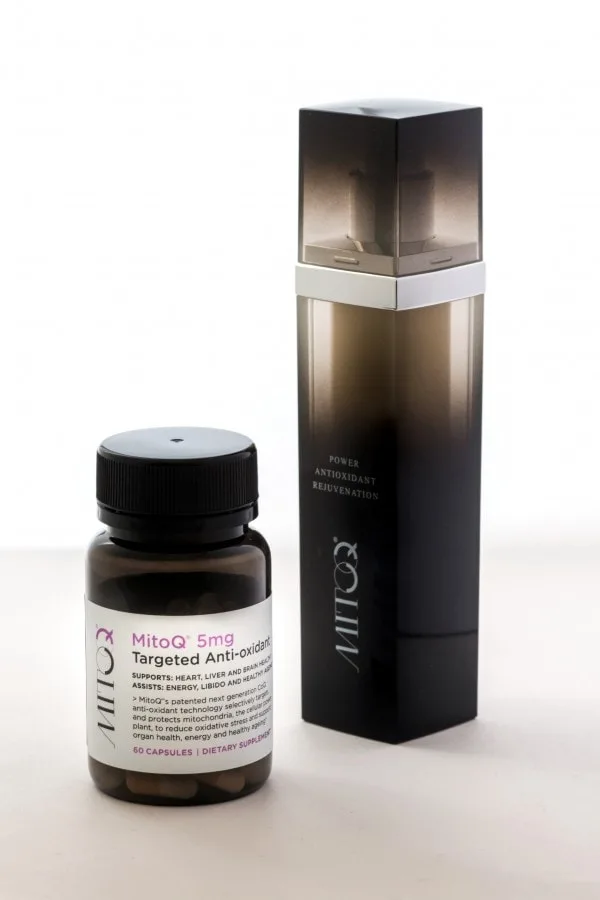 The NIA's study will test MitoQ's effect on the mitochondria and how that impacts the aging process. Not many supplements have ever been selected for this program. It's a big deal that MitoQ was chosen to be a part of this research.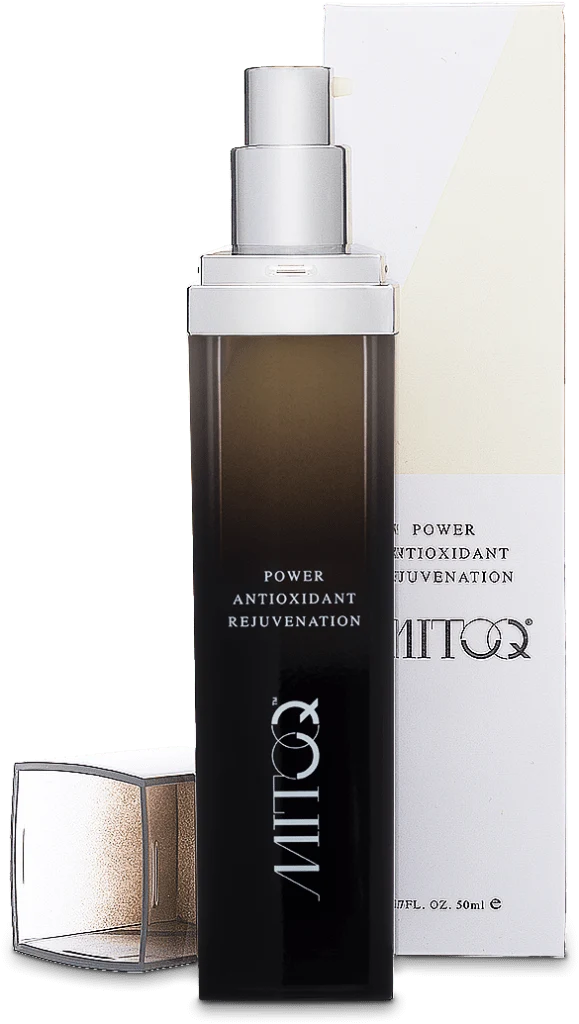 Another brag-worthy moment is that MitoQ Serum and MitoQ Supplements were once again selected as Product of the Year for 2015, by independent product review site 'Truth In Aging'. Truth in Aging has a mission to offer truthful and unbiased guidance to people seeking to improve their physical health and appearance through skin care, hair care, health and beauty products, and salon and clinical treatments.
Everyone knows how many skincare and healthcare products exist today. The fact that MitoQ was chosen in the sea of hundreds of products is a huge deal.
New Science from MitoQ brings New Products
MitoQ has launched three new supplements to target specific health conditions.
MitoQ Heart – Supports heart and circulatory health, healthy blood pressure, and heart rate.
MitoQ Blood Sugar – Supports natural sugar metabolism, healthy insulin levels, weight management, and organ health.
MitoQ Liver – Supports liver function and detoxification.
Oh my gosh, I am very excited about this. My hubby needs help with blood pressure, and I need help with blood sugar.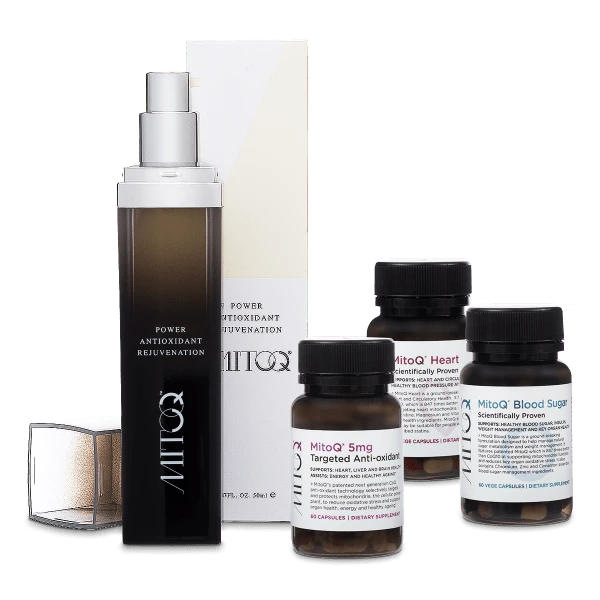 Coupon Code
Receive a 20% discount on your first purchase by using code FAB20 at www.mitoq.com.
I am excited about the new science and supplement developments from MitoQ. I felt awesome after taking their original supplements, so I will order up the new ones right away. Their achievements and growth make me even more confident about the company and their products.
This is a sponsored conversation written by me on behalf of MitoQ. The opinions and text are all mine.