MitoQ is an antioxidant designed to protect your body's power plant – your mitochondria. Mitochondria are little finger shaped parts of our cells that produce energy. In the process, they produce free radicals. MitoQ is proven to help protect our mitochondria and keep us healthier.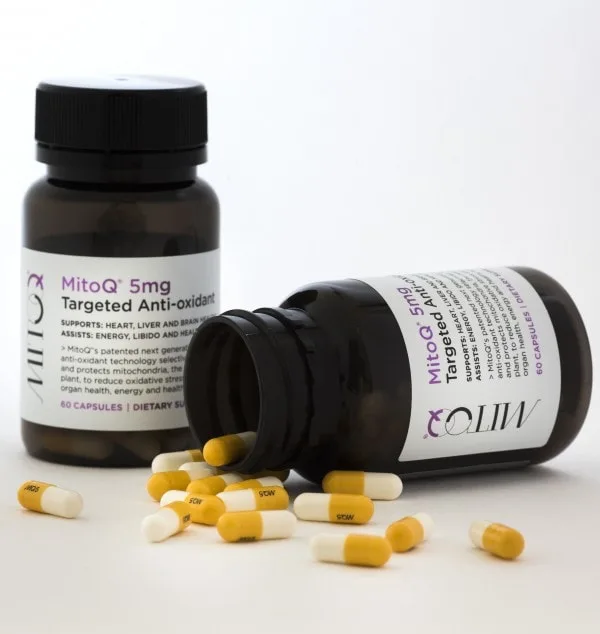 MitoQ Effective Energy and Cell Protection
We've all heard about CoQ10. It was supposed to be the next big breakthrough in antioxidant health for our bodies. Here's the thing. Traditional CoQ10 has a consistency at the cellular level that doesn't lend itself to cell absorption. In fact, it's been shown to only have about a 5% bioavailability. That is paltry.

MitoQ has developed a CoQ10 supplement that is easily absorbed by cells and is scientifically proven to be 847 times more effective than CoQ10. It's backed by over $50 million in research and has over 200 papers investigating its effects on our cells' mitochondria.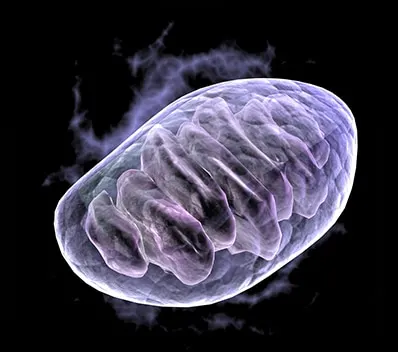 The thing to remember about mitochondria is that they wear out. Every decade, our mitochondria lose about 10% of their effectiveness due to the free radicals they produce.
The easily absorbed formula of MitoQ allows their special formula to get to the root of the problem, free radicals attacking our mitochondria. MitoQ helps protect our little power plants from wear and tear, so we have more energy and have it longer.
My Experience with MitoQ
I have always taken supplements. My Grampa takes handfuls a day, so I grew up around vitamins and supplements. I don't take as many as him, but I value them and consider them to be an important part of my day.
There's no way my diet contains even a small portion of what our bodies need to operate properly. I was extra intrigued by MitoQ. It flashed me back to biology class when we had to label the anatomy of a cell.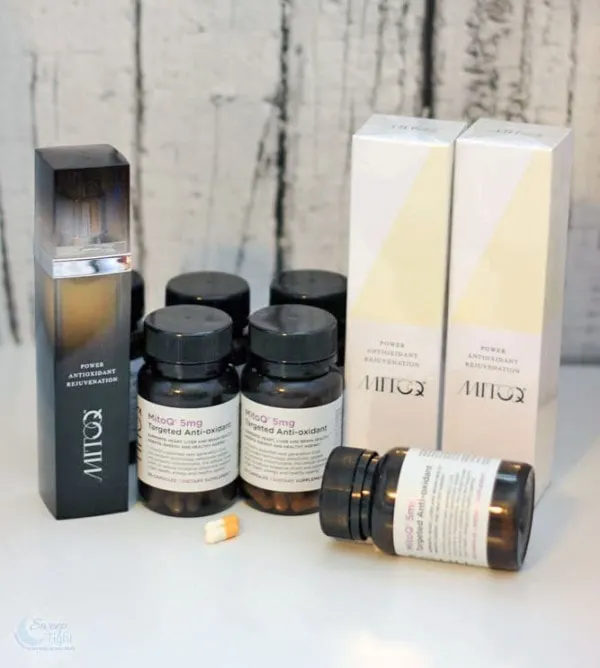 After taking MitoQ daily for a couple weeks, I definitely feel healthier. Aside from more energy, I also notice that I feel less stressed. Or, that my reaction to stress is better. For a while, the littlest obstacle in life would send me into a crying fit of rage.
Even though I know that's not how one should react, that's how I felt. Now, I feel a bit more stable and less of an emotional wreck. I am not sure if this is hormonal, or what, but it's clear to me that the MitoQ has helped.
Mighty MitoQ
Overall, I'm really happy with my results. I feel better, and I have more energy. If you're in the market for an effective antioxidant supplement that's more than just hype, give MitoQ a try. It's working for me!
This is a sponsored conversation written by me on behalf of MitoQ. The opinions and text are all mine.