Adam is sixteen. I like to think I know his taste and can pick out clothing and accessories that he will surely love–I am always mistaken. Even with JORD watches, I thought the idea of wood watches wouldn't appeal to him. Good grief, was I off base!
I showed him their watches online, and he immediately started picking several he wants to own. We received the watch shown to facilitate this post. All thoughts and opinions are our own.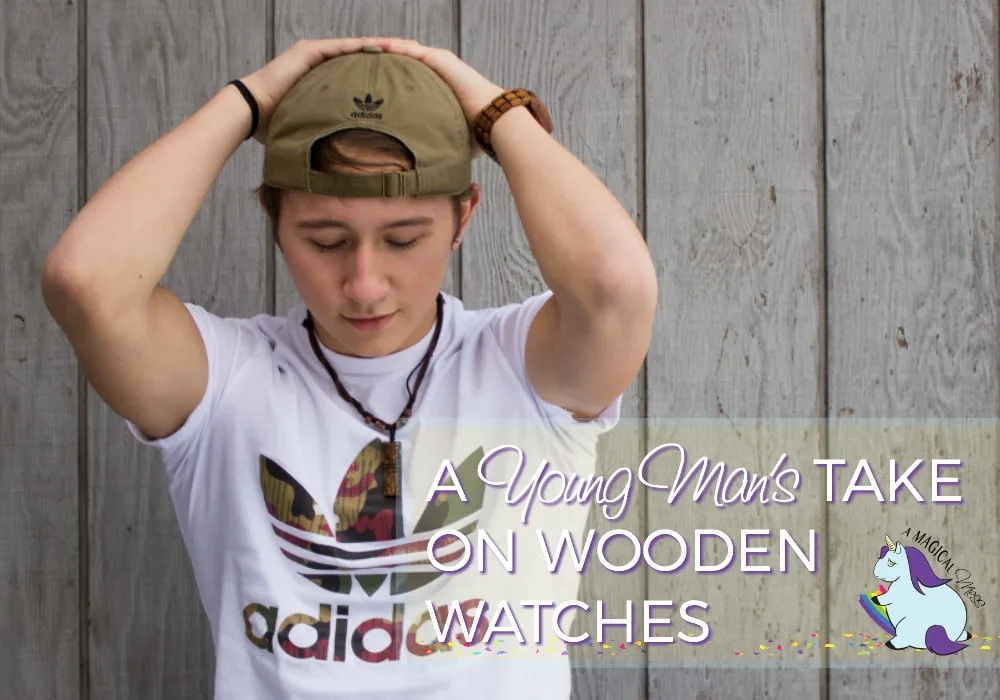 JORD Watches
The first time I saw wooden watches, I thought they looked really clean, classic, and dignified. I figured most adults would get into them and a fashion trend would quickly begin. However, I had no idea how a teenager would react to this style of watch.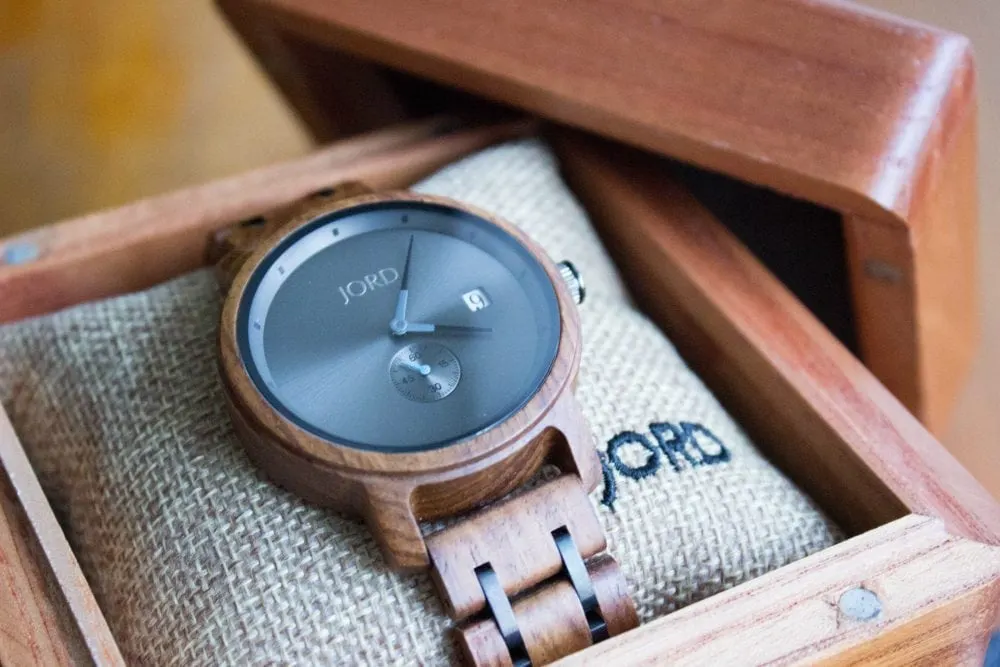 My son asked me daily if his JORD watch had arrived. (Note: JORD is pronounced "yoad," like toad with a Y.) Thankfully, their ordering and shipping process is swift, and his custom fit piece arrived within the week.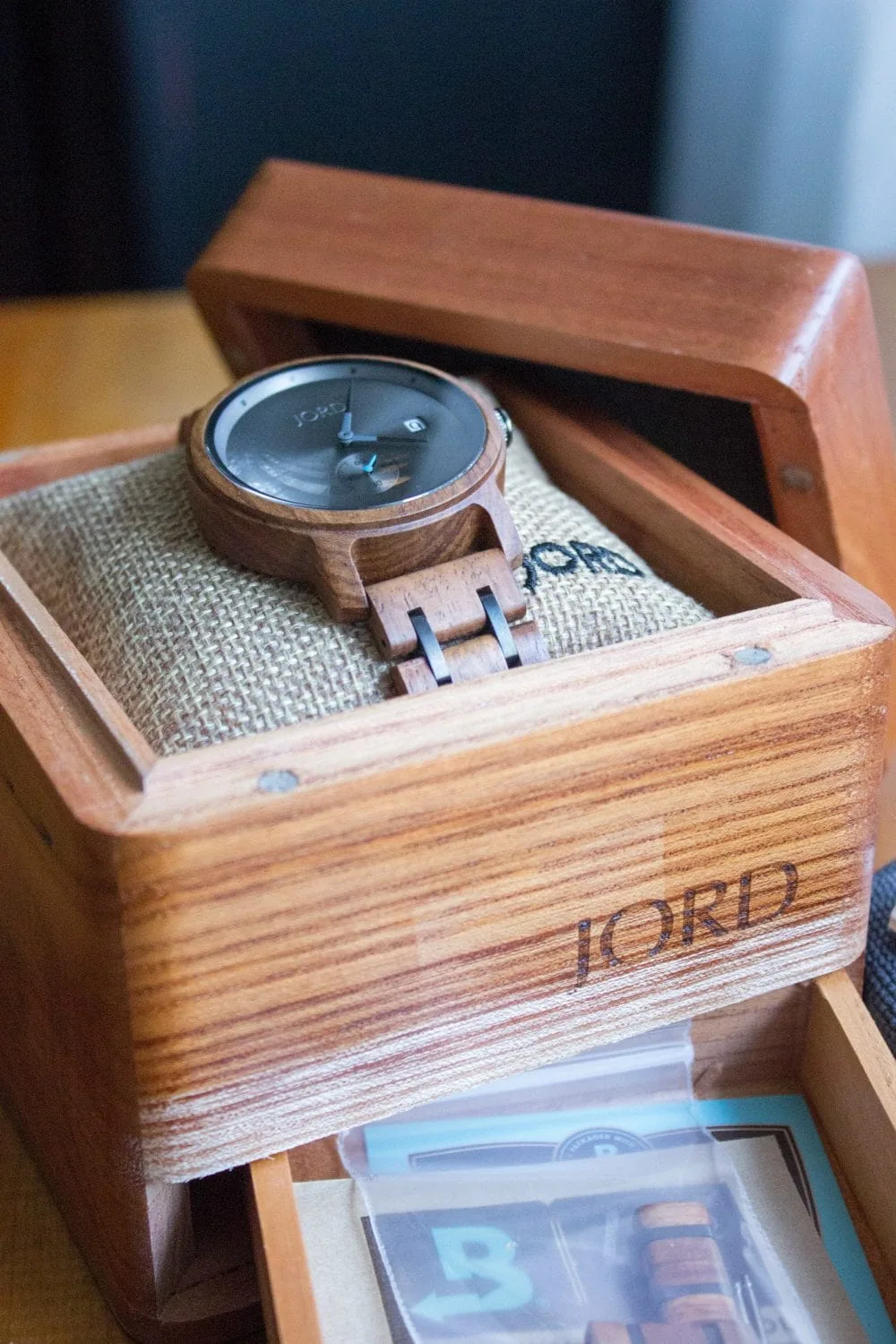 He tore into that package like a little kid on Christmas morning. I wish I would have recorded it. The excitement was adorable.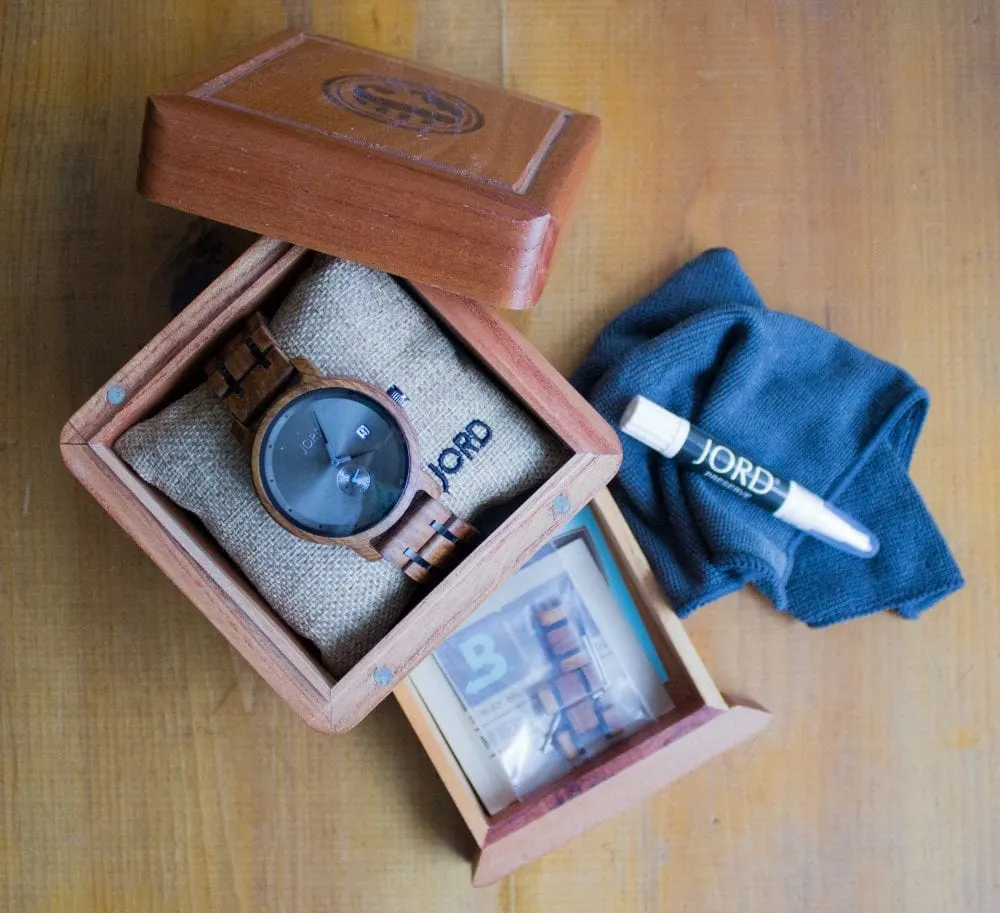 As soon as he had the package open, a masculine, woody smell wafted out of the shipping box. Inside was a gorgeous wooden box containing the wood watch.
This box itself is a work of art. It has a drawer for extra band links, oil to treat the wood, and a cleaning cloth for the glass face.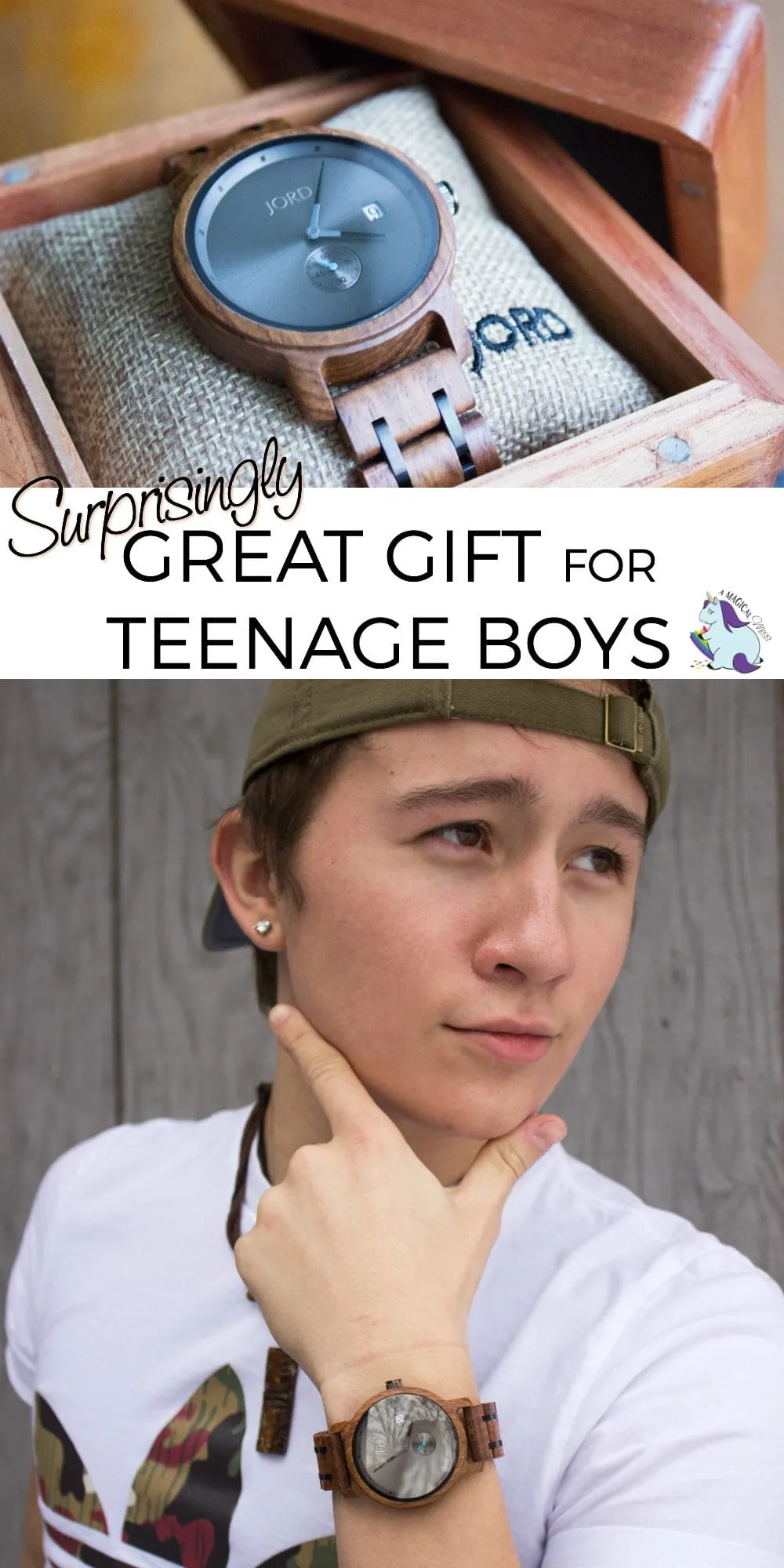 At sixteen, my son is now showing off his unique timepiece, and every single one of his friends is lining up to find out where they can get their own.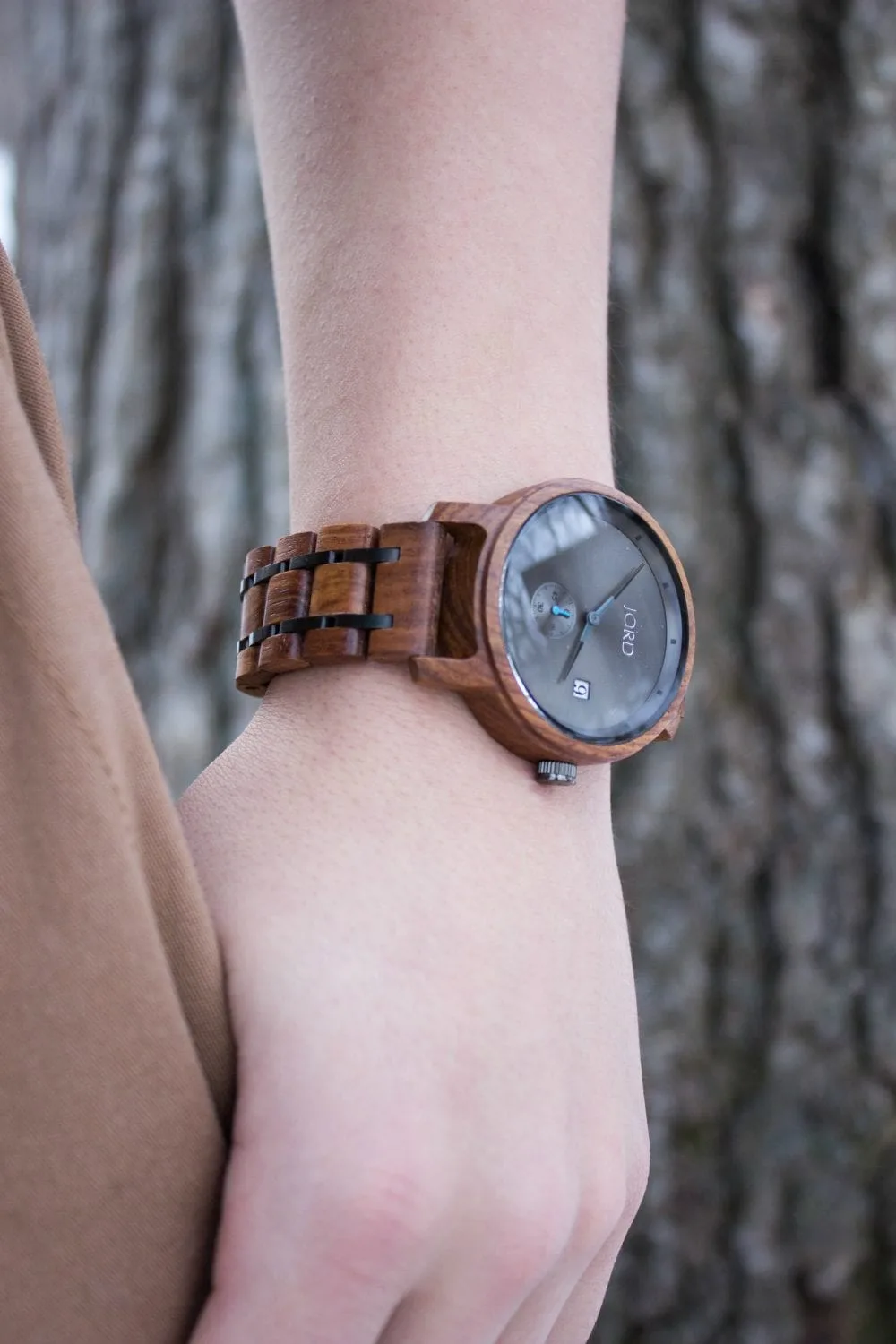 Even with his sporty style, this HYDE Series wood watch looks great. It's extremely well made and as much as I protested about him wearing it to school, he insisted.
Now, he's got style cred beyond belief, and his confidence is soaring.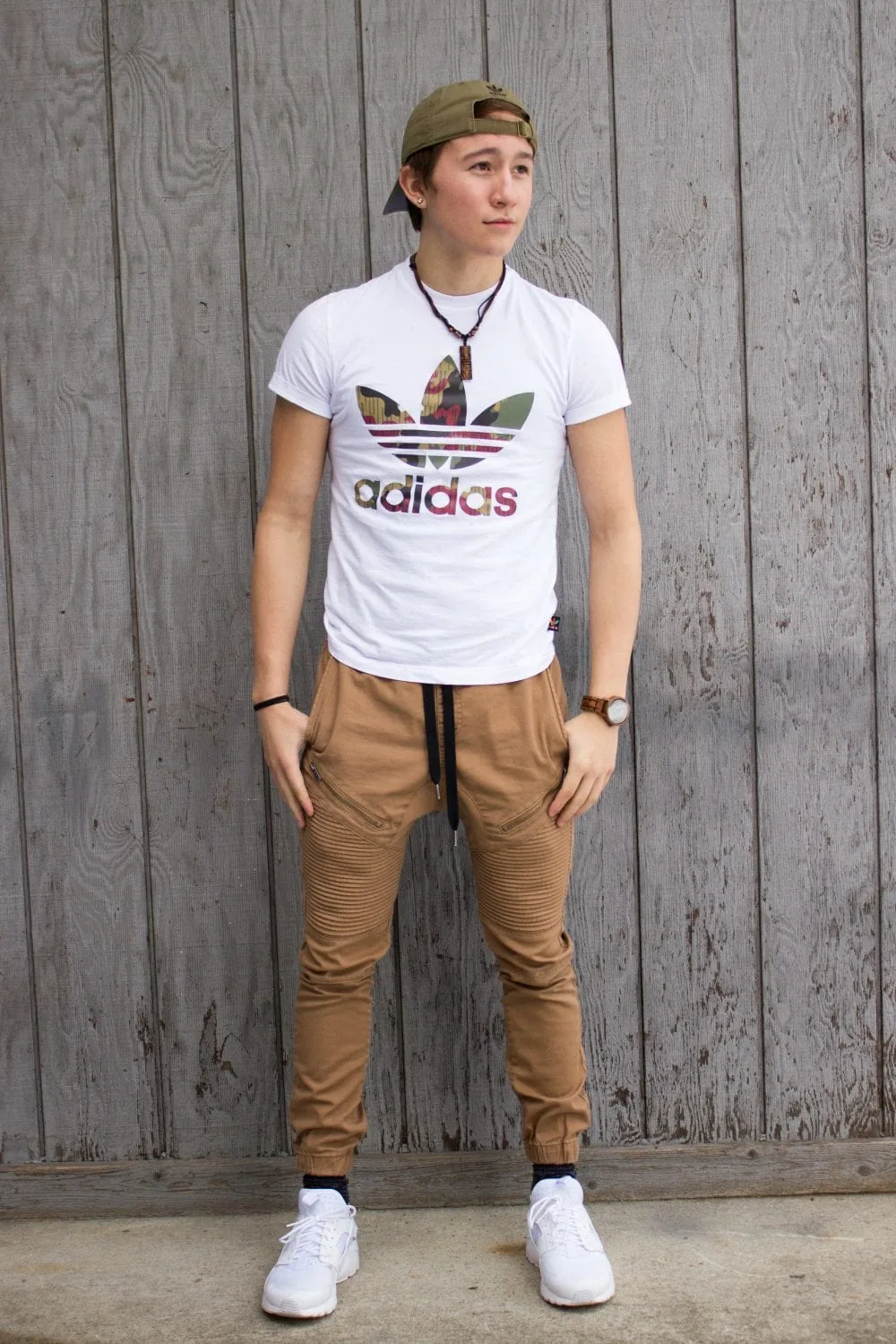 Just look at that face. Side note: doesn't he look like Joseph Gordon-Levitt?! Look out Hollywood! This kid is coming for you soon. 🙂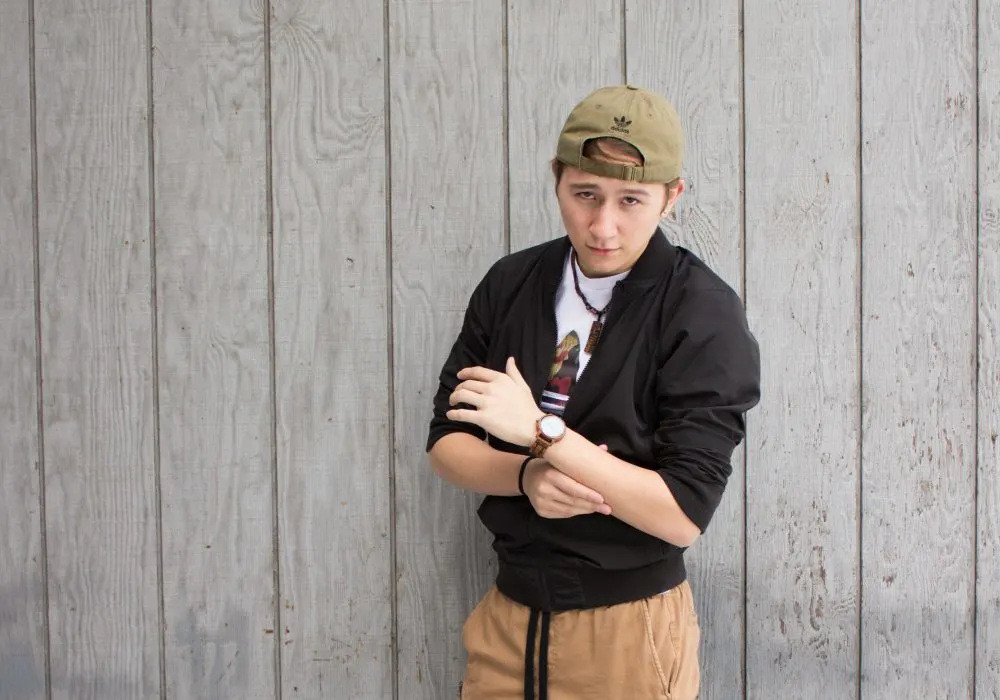 Valentine's Day Gifts
Ladies and gentlemen, JORD Wood Watches make the best gifts–especially for Valentine's Day! They have a beautiful selection of wood watches for women and, clearly, these are perfect for ages 16 and up.
For an even more personal–or romantic–touch, they also offer engraving services. An engraved watch is a timeless gift…pun intended. 😉 Check out all the other great choices for men too.