I'm a full-time mom, student, homemaker and part-time farmer, blogger and secretary. I think it goes without saying that my diet is not always the first thing on my mind.
However, my health, and the health of my family definitely are at the top of the list. And, if I get sick, well, I'm not allowed to get sick. There is just too much to do! Sponsored post.
Health Food is Knocking
Health food was literally knocking on my door this week. Diet-to-Go makes eating healthy easy. With three meal plans—low carb, vegetarian, and low fat—they have something for everyone's needs. Meet or maintain your goals without adding any extra work.
Quick Facts about Diet-to-Go:
Most inexpensive FRESH diet delivery service on the market
Rated #1 diet delivery company by Epicurious
No cancellation fees or gimmick pricing
No commitment or contract
100% Satisfaction Guarantee
I can say firsthand, that they stand by their Satisfaction Guarantee. When my first order arrived, there was something wrong with the way the individual meals were sealed.
They were sealed, but the weren't vaccuum sealed, so it wasn't a huge mess or anything, it just wasn't as pretty as it could be. Without hesitation, they sent me a new order and threw in several extras for my trouble!
Every single meal I tried was honestly delicious. Some were more attractive than others, but the taste was never less than awesome.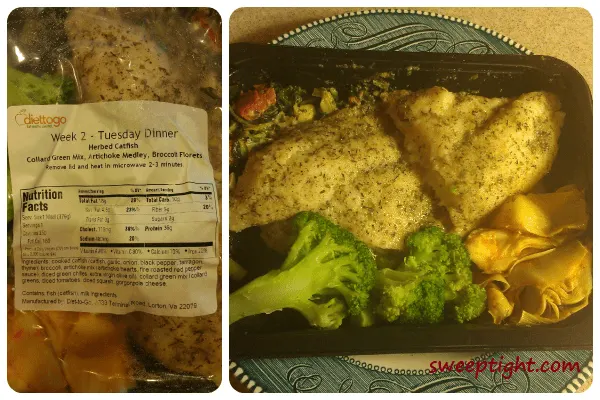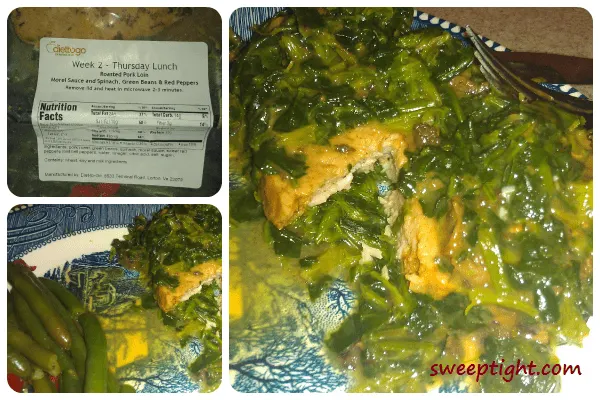 The best part about this "diet" is that you don't feel like you're dieting at all! I chose the low-carb option and I was so pleased with all my meals. I was left completely stuffed.
This omelet was so good! I constructed the perfect bite each and every time. YUM.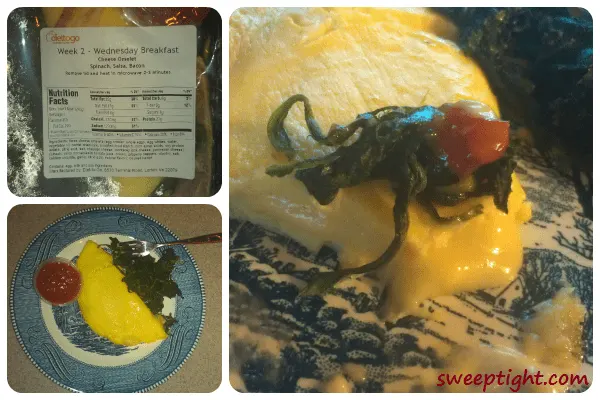 This vegetarian ravioli (pictured below) was one of the 'extras' I received. (This obviously wouldn't be on the low-carb menu.) Oh-My-Gosh! It was so tasty!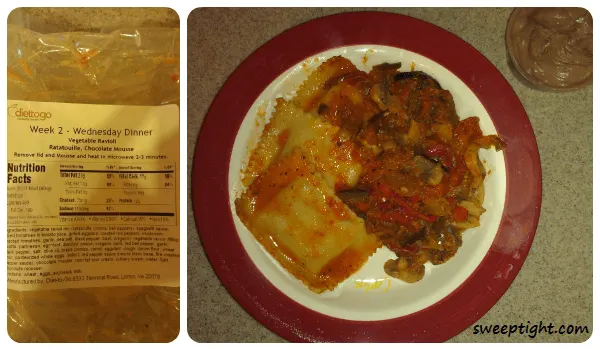 On top of everything being really fresh, yummy and good for my health, I have to say the absolute best part about this is the convenience. I saved so much time this week!
No grocery shopping, cooking, cleaning the kitchen… I had so much extra time for homework and the kids. That right there is just priceless.
As for price, these cost about $17.02 per 1000 calories. So, I did the math… on average one meal is about $5.95. I think that is more than reasonable considering I'd spend way more time, energy and money on making any of these myself.
TRY IT OUT
Give Diet-to-Go a try for yourself!
For extra information and inspiration, follow Diet-to-Go on Twitter too!
Disclosure: This shop is part of a social shopper marketing insight campaign with Pollinate Media Group ™, but all thoughts and opinions are my own.